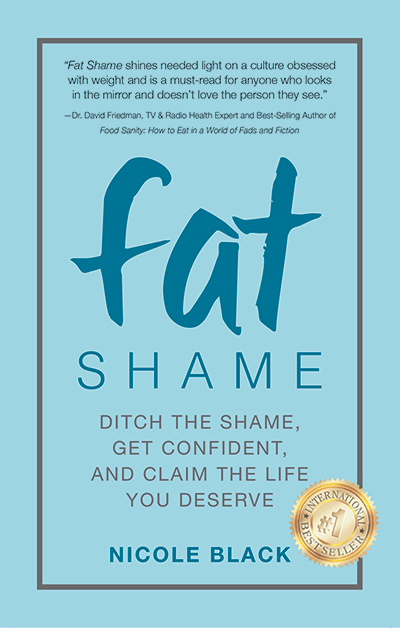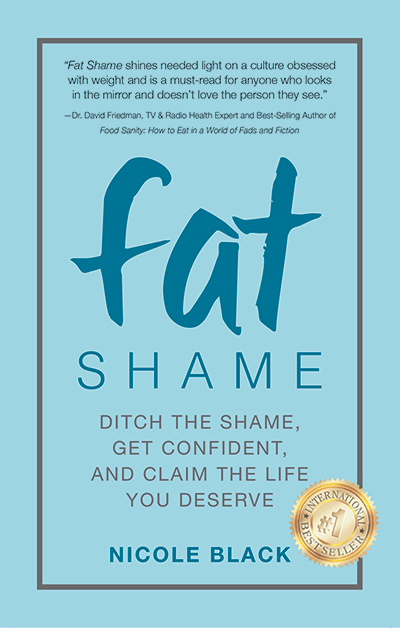 This isn't a diet book. And it's not going to tell you how to lose weight. It has something much more important to share, and you won't believe the difference you'll feel. If you struggle with loving yourself, even if it's not related to your weight, Fat Shame creates a solid way to find happiness and feel beautiful just the way you are.
I am not a big woman and never have been. Weight has never been an issue for me, not until I hit 55 and my thyroid decided to go wonky, and my hormones were all over the place. I promptly put on 30 lbs. for no apparent reason. With that came some extreme self-loathing.
I read FAT SHAME over Christmas hoping I could come to terms with the over-50 me and stop comparing myself with the 20-something me.
This book is about so much more than weight. It is about loving yourself and your body at any age and at any weight. The author is very candid in telling her heart-wrenching stories and how she overcame trauma, depression, low self-esteem and self-loathing and gives help and advice to her readers on how to do the same.
I love the meditations and little "Mindful Moments" at the end of every chapter.
Seriously, don't let the title fool you. This book is about learning to love yourself and tips to gain confidence. In this world where looks are everything, Nicole Black teaches us to love ourselves and work on the inside first to become the most beautiful you ever!