"Do you believe in Fairies? Say quick that you believe. If you believe, clap your hands!" ~ James M. Barrie, Peter Pan
Where did I come up with the idea of writing a fairy garden mystery, particularly since I was known for writing culinary mysteries?
I've always loved to garden, but in the past few years, doing large projects started to hurt my shoulders and back. When I went to a Renaissance Faire and saw a woman making fairy gardens, I fell in love with gardening on a much smaller scale.  Inspired to learn more, I visited a store in Tustin, California which was filled with whimsical fairy creations, plants, fairy figurines and more, and the idea for my series took flight.
Of course, I wasn't sure the idea would sell. Was I writing for too young an audience, or could I count on my readers to be young at heart? There were plenty of paranormal mysteries on the market that featured ghosts and talking cats and even skeletons, but fairies? [FYI, I like to consider my series magical and not paranormal.]
What's the basis of the series? Courtney Kelly, the protagonist, lost the ability to see fairies when she was young, so she followed the tried and true, and ultimately took a job as a landscaper for her father's landscaping company. But once she branched out on her own to open a fairy garden shop in Carmel, California, she opened her imagination to the possibility that fairies did exist.
Enter . . . Fiona. When she flitted into my thoughts, I knew I had to write her story.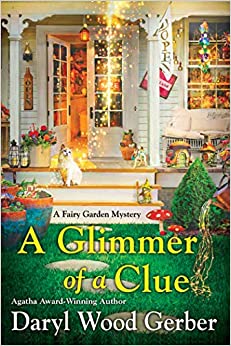 Very quickly, Fiona inspired me to dig deeper into the world of fairies. I read fairy poetry and I often visit sites that feature stories about fairies. Fiona is not entirely like the fairies you might think you know about. While there are types of fairies, i.e., air fairies, water fairies, and woodland fairies, there are also classifications of fairies, including intuitive, guardian, nurturer, and righteous. As a righteous fairy, Fiona needs to bring resolution to embattled souls. In the first book, A SPRINKLING OF MURDER, we learn about Fiona's history. She was an imp in the fairy kingdom and got booted out. In order to be welcomed back, the queen fairy has ordered her to help humans solve problems.
In A GLIMMER OF A CLUE, the second in the series, Fiona is getting the righteous thing down. When things go awry at the Art of Beauty Spectacular, an annual fundraiser to raise money for community outreach programs in the arts, Fiona seeks the guidance of her mentor, a guardian fairy. What's a guardian fairy? Exactly what it sounds like—a guardian fairy protects, guides, and teaches. This guardian fairy primarily hangs out at the library and loves inspiring young minds to be creative. She adores and protects Fiona.
When you read the books in the series, allow your imagination to soar.
By the way, I thought you might like to see a few of my creations. One of the most important things Courtney suggests for a fairy garden is that each scene has movement or action, like two fairies or friends talking, doing, and interacting.
My very first fairy garden featured Fiona, a flower fairy figurine. See her squirrel pal with the books? They are reading buddies. I made a Youtube video for how I put this garden together. You can find that here: Making my First Fairy  Garden: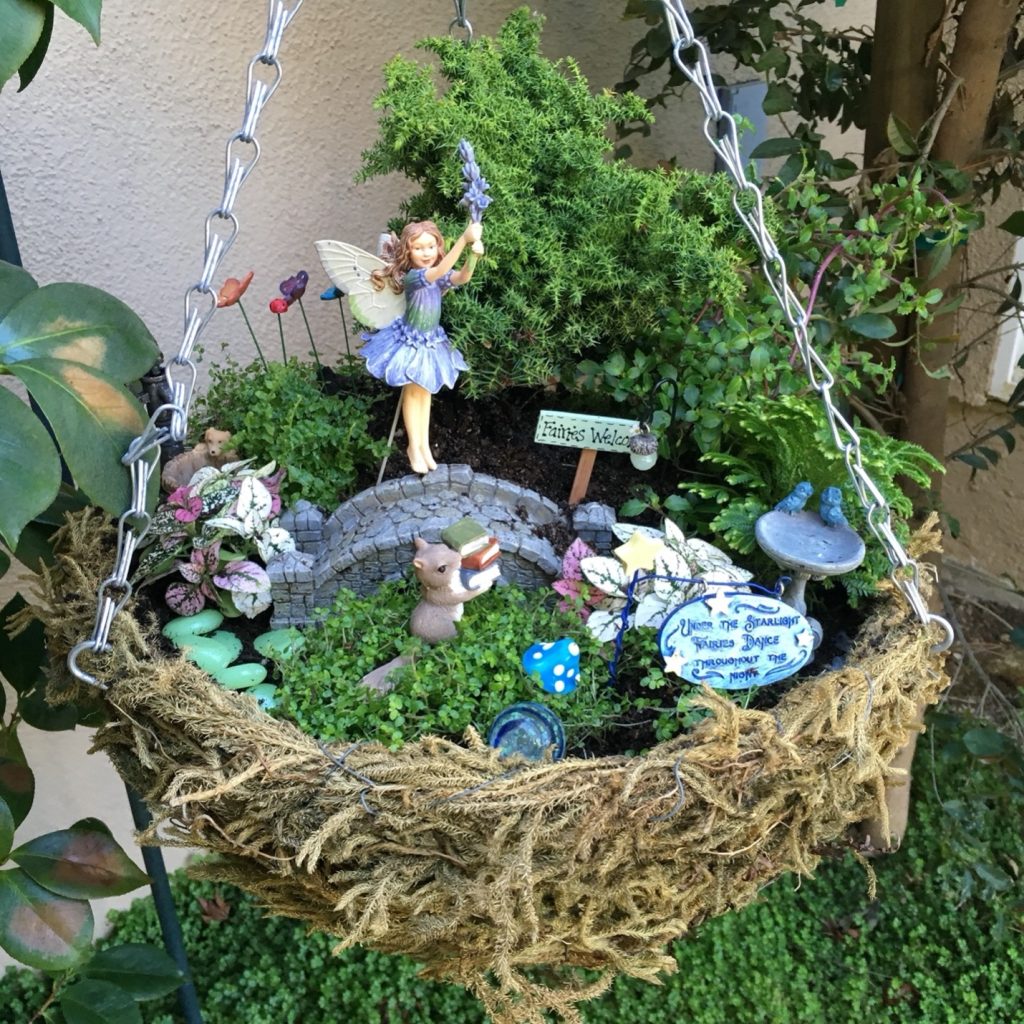 The first garden I made after the one with Fiona was this fairy village, which is in the nook outside my office. I love looking out at the village and feeling inspired.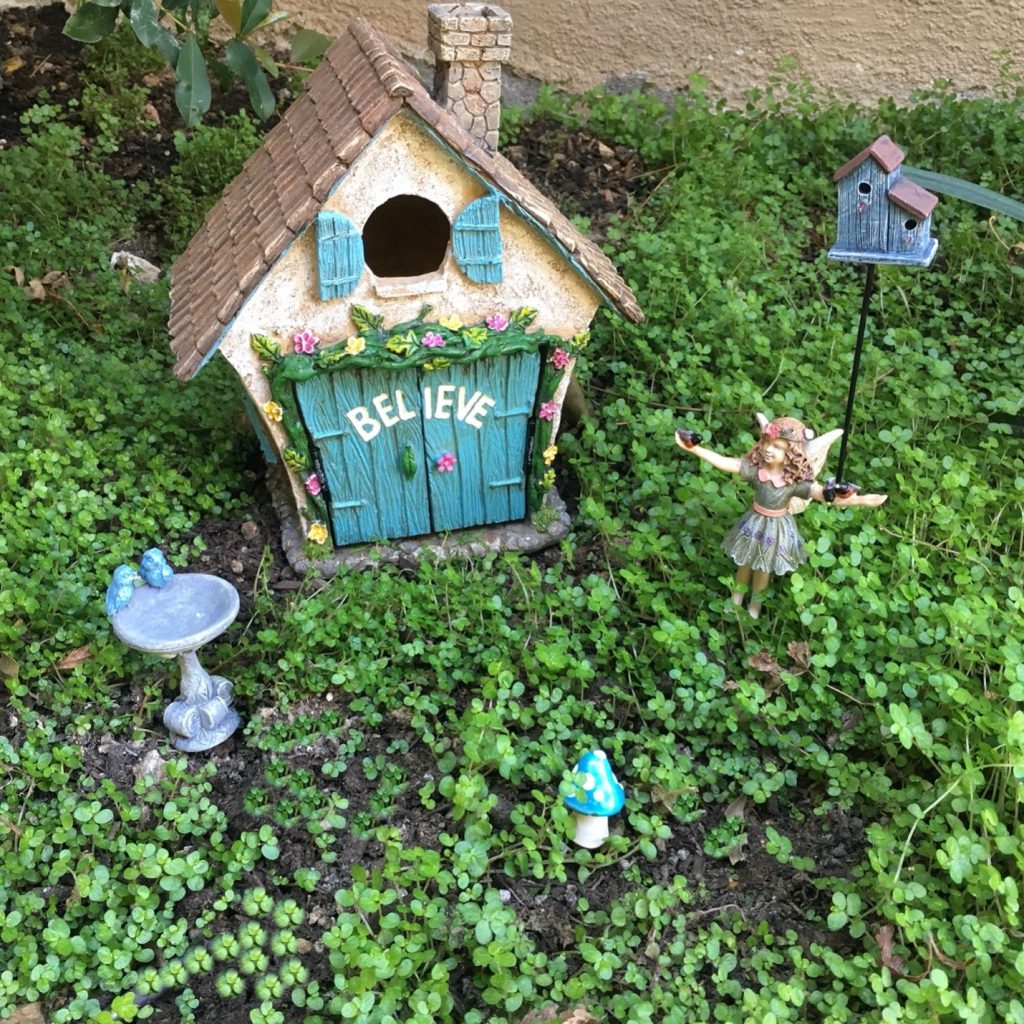 I made this piano-themed garden for my grandsons, who are both pianists. I love the sign that accompanies this one: Follow your dreams . . .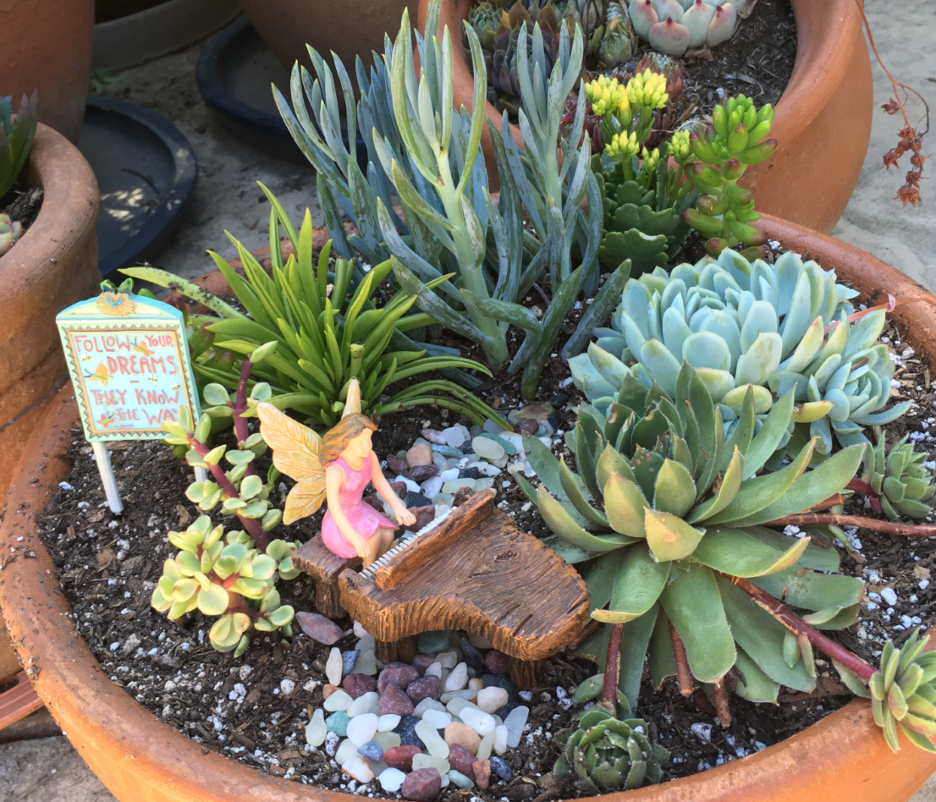 One of my goldendoodle Sparky's favorite gardens is the one where naughty trolls are spying on three playful fairies. At least once a week, Sparky checks this one out. Are the trolls toying with him?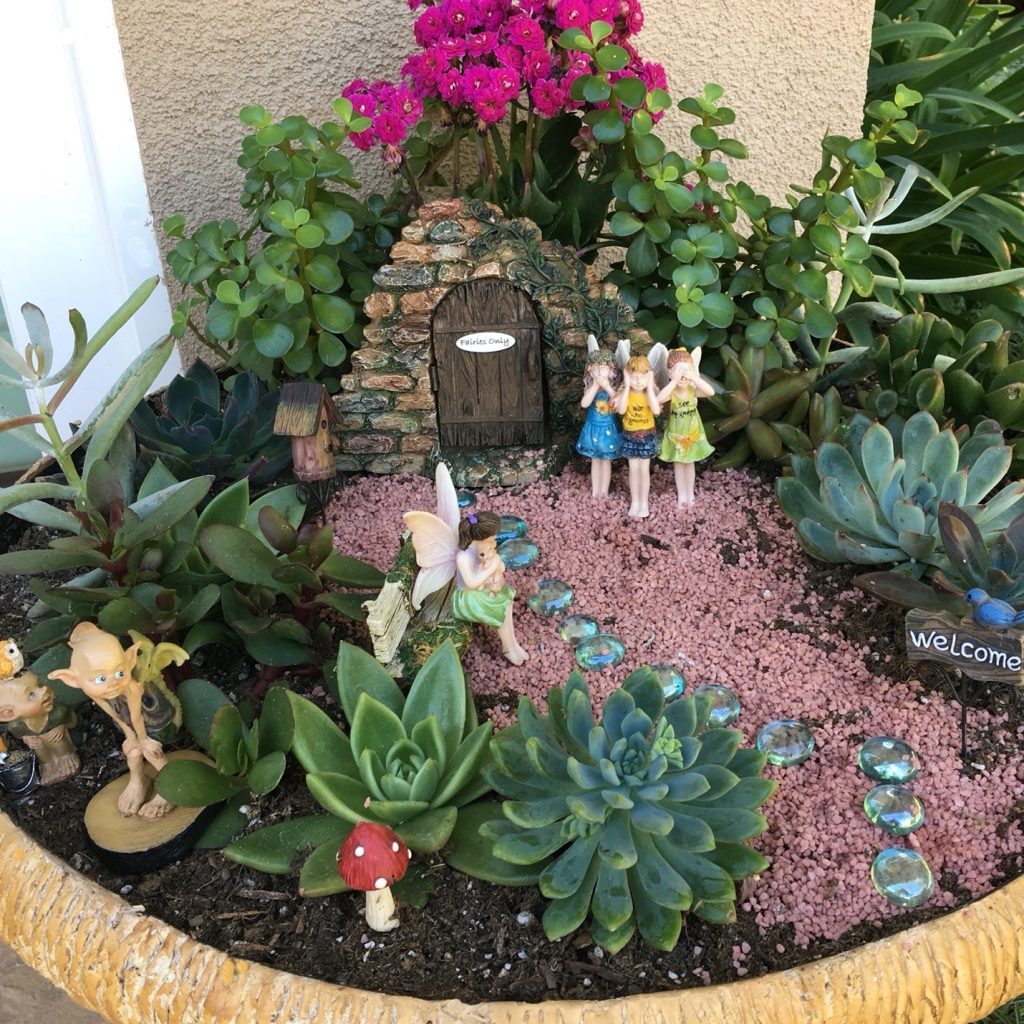 I hope you will feel inspired to read about the world of the Fairy Garden Mysteries.  You can watch a trailer, read an excerpt, or read more about the world on my website here: https://darylwoodgerber.com/fairy-garden-mystery-series/
Fairy best wishes to you all.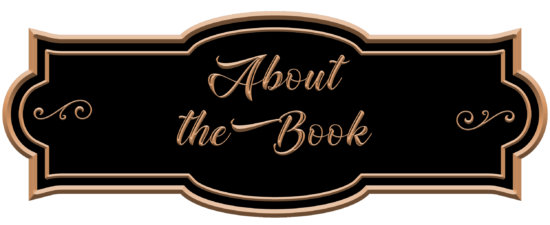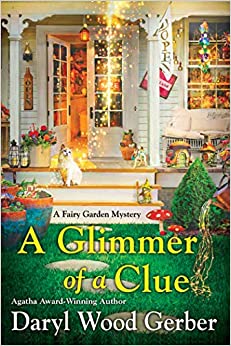 Courtney Kelly has a shop full of delights, a cat named Pixie, a green thumb—and a magical touch when it comes to garden design. But in Carmel-by-the-Sea, things aren't all sweetness and fairy lights . . .
When Courtney's friend Wanda gets into a ponytail-pulling wrestling match in public with a nasty local art critic, Courtney stops the fight with the help of a garden hose. But Lana Lamar has a talent for escalating things and creating tension, which she succeeds in doing by threatening a lawsuit, getting into yet another scuffle—in the midst of an elegant fundraiser, no less—and lobbing insults around like pickleballs.
Next thing Courtney knows, Lana is on the floor, stabbed with a decorative letter opener from one of Courtney's fairy gardens, and Wanda is standing by asking "What have I done?" But the answer may not be as obvious as it seems, since Wanda is prone to sleepwalking and appears to be in a daze. Could she have risen from her nap and committed murder while unconscious? Or is the guilty party someone else Lana's ticked off, like her long-suffering husband? To find out, Courtney will have to dig up some dirt . . .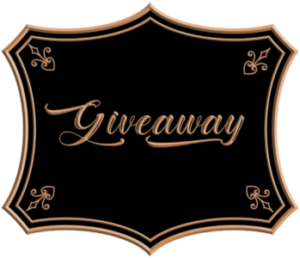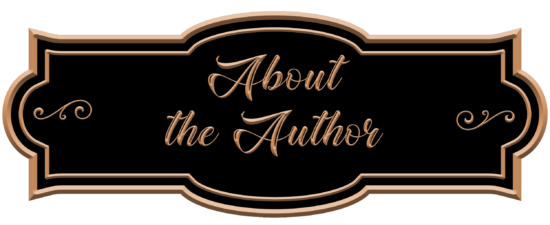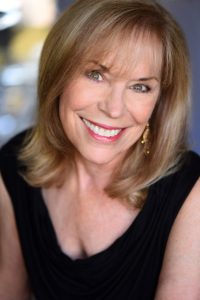 Agatha Award-winning author Daryl Wood Gerber writes the nationally bestselling Cookbook Nook Mysteries, the Fairy Garden Mysteries, and the French Bistro Mysteries. As Avery Aames, she pens the popular Cheese Shop Mysteries. In addition, Daryl writes the Aspen Adams novels of suspense as well as stand-alone suspense. Daryl loves to cook, fairy garden, and read, and she has a frisky Goldendoodle who keeps her in line!

June 22 – I'm All About Books – SPOTLIGHT
June 22 – Novels Alive – GUEST POST
June 22 – Diane Reviews Books – REVIEW
June 22 – Literary Gold – SPOTLIGHT
June 23 – Angel's Guilty Pleasures – SPOTLIGHT
June 23 – Reading Is My SuperPower – REVIEW
June 23 – This Is My Truth Now – REVIEW
June 23 – Sapphyria's Book Reviews – REVIEW
June 24 – Ascroft, eh? – AUTHOR INTERVIEW
June 24 – Lisa Ks Book Reviews – REVIEW
June 24 – The Book's the Thing – REVIEW
June 24 – Escape With Dollycas Into A Good Book – SPOTLIGHT
June 25 – Books to the Ceiling – GUEST POST
June 25 – Celticlady's Reviews – SPOTLIGHT
June 25 – Cozy Up With Kathy – REVIEW
June 26 – Socrates Book Reviews – SPOTLIGHT
June 26 – FUONLYKNEW – SPOTLIGHT
June 26 – Laura's Interests – REVIEW
June 27 – StoreyBook Reviews – SPOTLIGHT
June 27 – Books a Plenty Book Reviews – REVIEW, CHARACTER INTERVIEW
June 27 – I Read What You Write – SPOTLIGHT
June 28 – Hearts & Scribbles – SPOTLIGHT
June 28 – Christy's Cozy Corners – REVIEW
June 29 – The Avid Reader – REVIEW
June 29 – Mysteries with Character – AUTHOR INTERVIEW
June 29 – Melina's Book Blog – REVIEW