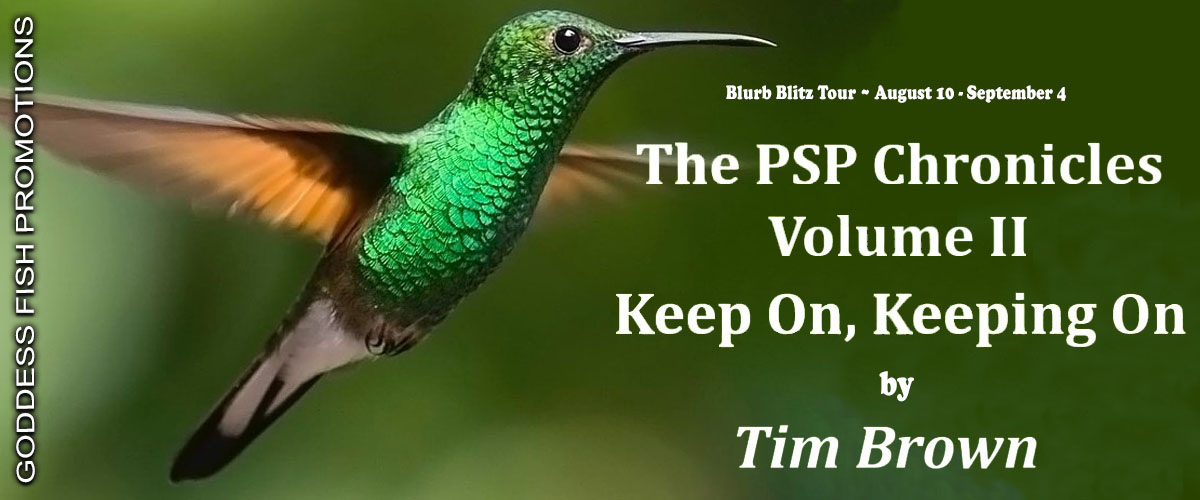 Readers will recall in September of 2013 and at the age of 57, Tim was diagnosed with early-onset dementia. He was referred to a neurologist at London Health Sciences Centre – Parkwood, in south-western Ontario. Further physical and cognitive testing aroused the suspicions of the neurologist and Tim was referred to a neuro-ophthalmologist and a movement disorders specialist. In August 2014, just weeks away from Tim's 58th birthday he was diagnosed with PSP – progressive supranuclear palsy. Frontotemporal dementia was concerning enough, but now he had to live with the fact of a life-limiting illness. A disease that would steal him away bit by bit… inside and out. A journey with a certain ending. With a candid narrative, he continues to share with readers his physical, mental wellness lamentations and their effects on the family dynamics. But Tim's journey is more than these. More importantly for him, it is about a journey of unwavering faith in God, no matter the outcome.
ABOUT THE BOOK
The author invites readers to follow him on his personal journey with dementia and a rare, terminal brain disease – Progressive Supranuclear Palsy or PSP. No treatment, and no cure. Experience the real-life struggles, the joys, the sorrows, and his unshakable faith. It is the story of a life — well-lived despite the limitations imposed by PSP. It's a ray of hope where not much hope can be found. His book is a lesson, live your life with grace, bravery, and fortitude. His sheer strength and humour in dealing with this cruel disease, while trying and succeeding to provide a legacy of research, awareness, and hopefully one day a cure for PSP and all neurodegenerative disease. The narrative is delivered as-is and written for readers at all levels to easily understand and perhaps identify with. A true testament of human endurance in the face of adversity.
EXCERPT
Almost everyone can identify with some physical manifestations of PSP. Muscle rigidity and fatigue. It stops there. Those with PSP also experience falls, balance-gait… movement disorders. Also, on the menu are swallowing issues, lack of eye movement, speech difficulty, depression, anxiety, apathy, and even double incontinence.
However, dementia associated with PSP (FTD- Frontotemporal) or any dementia is a different beast altogether. Who hasn't experienced forgetfulness? Have you put things in the wrong place? How many of you have experienced the fear, having found yourself in unfamiliar surroundings and not knowing how you got there? How about frustration causing angst trying to do simple mathematics in your head? Following instructions or even remembering conversations? Then there's word retrieval and the slow thought process, or even losing time – I call this a braincation. These are a sampling of the challenges associated with dementia.
GIVEAWAY!
Tim Brown will be awarding a $25 Amazon/BN GC to a randomly drawn winner via Rafflecopter during the tour.
Follow the tour and comment; the more they comment, the better their chances of winning. The tour dates can be found here: https://goddessfishpromotions.blogspot.com/2020/07/blurb-blitz-tour-psp-chronicles-volume.html
ABOUT THE AUTHOR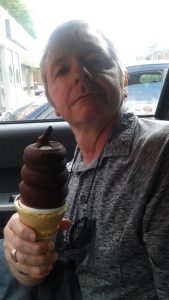 Tim Brown—an ordinary family man with an extraordinary story. In 2018 Tim published his first book The PSP Chronicles Volume I. The narrative details his personal journey with PSP —progressive supranuclear palsy, a rare terminal brain disease, and frontotemporal dementia. The first book, and now the second in a series, are a platform to raise prime of life disease awareness and advocacy. Providing support to organizations like CurePSP® and the PSPA—UK through the proceeds of book sales. One of the more popular PSP awareness campaigns is the Ice Cream Challenge. You can see by his Author picture he takes these challenges seriously.