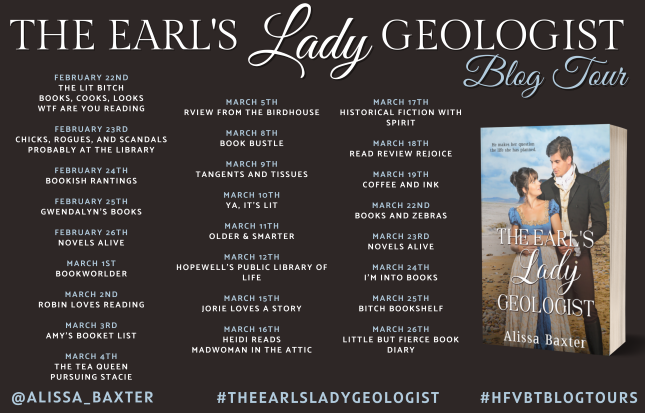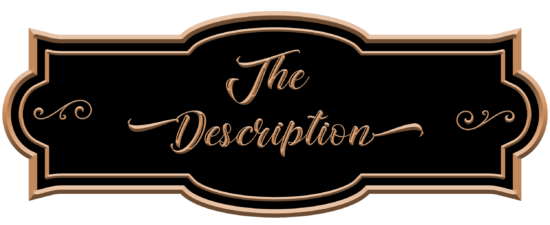 Series: Linfield Ladies Series: Book One
Publication Date: February 28, 2021
Cassandra Linfield is a lady fossil collector who declares she will never marry as no man will ever take her studies seriously. When circumstances force her to travel to Town for the Season, Cassy infiltrates the hallowed portals of the Geological Society from which she has been banned. She is horrified when she comes face to face with her nemesis, the infuriating Earl of Rothbury.
Lord Rothbury is a gentleman-geologist with a turbulent romantic past. After a youthful disappointment, he vows never to fall in love again, and makes the decision, instead, to seek out a convenient wife when he returns to England from his geological travels abroad.
Brought together by their close family ties, Cassy and Rothbury collaborate on a geological paper and discover a powerful attraction. Marriage, however, is the one subject they cannot agree upon. But when Cassy's life is threatened, the two realise that love matters more than their objections.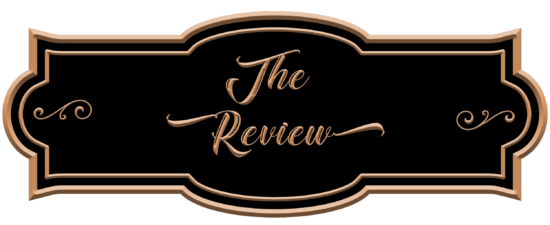 The Earl's Lady Geologist is a traditional, sweet Regency romance with a couple of interesting twists. The story incorporates real-life lady geologist, Mary Anning, and brings to life the reality of her poverty and lack of recognition for her major discoveries. And an underlying theme of the book was a young woman's fear of motherhood after watching her mother's many, painful miscarriages.
After the loss of both parents within a few years Cassy Linfield finds solace searching for fossils on the beach near her home in Lyme Regis. Her mother suffered multiple miscarriages that eventually killed her and Cassie is terrified that the same fate awaits her. Therefore, she vows to spend her days as a spinster, studying fossils. Then Lord Rothbury enters her life. While sharing her interest in geology, he thinks she is rather eccentric but finds her intriguing.
The Earl's Lady Geologist is a pleasant, somewhat slow story of two people finding their way to marriage. Alissa Baxter is a fine writer and does an excellent job blending historical facts into this romance. There is a whole cast of secondary characters that add dimension to the story and there is even a bit of danger and intrigue. I would have liked to have more depth in the lead characters, but this book is certainly recommended for fans of traditional Regencies and fans of historical fiction.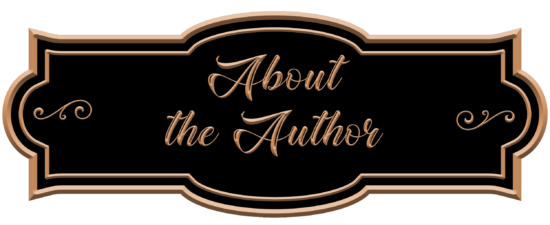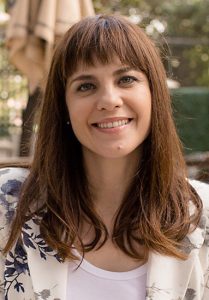 Alissa Baxter was born in a small town in South Africa, and grew up with her nose in a book on a poultry and cattle farm. At the age of eleven she discovered her mother's collection of Georgette Heyer novels. The first Heyer novel she ever read was Sylvester and she was hooked on Georgette Heyer after that. She read and reread her novels, and fell totally in love with the Regency period and Heyer's grey-eyed heroes! After school and university, where she majored in Political Science and French, she published her first Regency novel, The Dashing Debutante.
Alissa travelled overseas and worked as a flight attendant in Dubai before she moved to England, where she did an odd assortment of jobs while researching her second novel, Lord Fenmore's Wager, which she wrote when she moved back to South Africa. Alissa's third Regency novel, A Marchioness Below Stairs, is the sequel to Lord Fenmore's Wager.
Alissa has lived in Durban and Cape Town but she eventually settled in Johannesburg where she lives with her husband and two sons. Alissa is also the author of two chick-lit novels, Send and Receive and The Blog Affair, which have been re-released as The Truth About Series: The Truth about Clicking Send and Receive and The Truth About Cats and Bees.

Monday, February 22
Feature at The Lit Bitch
Review at Books, Cooks, Looks
Review at WTF Are You Reading?
Tuesday, February 23
Review at Probably at the Library
Review at Chicks, Rogues, and Scandals
Wednesday, February 24
Review at Bookish Rantings
Thursday, February 25
Review at Gwendalyn's Books
Friday, February 26
Guest Post at Novels Alive
Monday, March 1
Review & Excerpt at Bookworlder
Tuesday, March 2
Review at Robin Loves Reading
Wednesday, March 3
Review at Amy's Booket List
Thursday, March 4
Excerpt at The Tea Queen
Friday, March 5
Review at View from the Birdhouse
Monday, March 8
Review at Book Bustle
Tuesday, March 9
Review at Tangents and Tissues
Wednesday, March 10
Review at YA, It's Lit
Thursday, March 11
Review at Older & Smarter
Friday, March 12
Interview at Books & Benches
Excerpt at Hopewell's Public Library of Life
Monday, March 15
Review at Jorie Loves A Story
Wednesday, March 17
Review at Historical Fiction with Spirit
Friday, March 19
Guest Post at Coffee and Ink
Monday, March 22
Review at Books and Zebras
Tuesday, March 23
Review at Novels Alive
Thursday, March 25
Review at Bitch Bookshelf
Friday, March 26
Review at Little But Fierce Book Diary