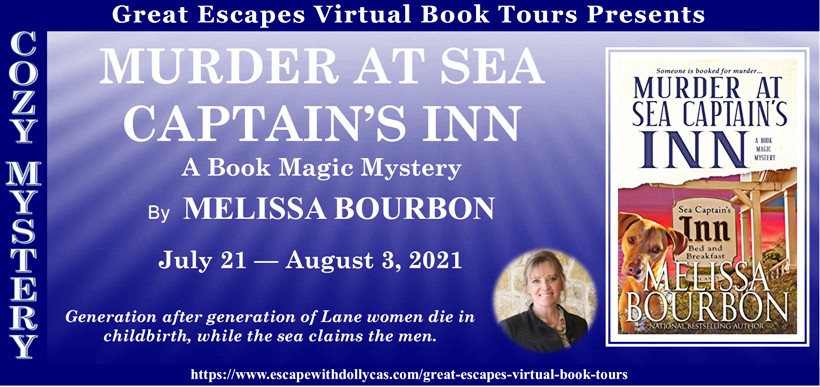 Cats, cats, cats. And Dogs, dogs, dogs.
I grew up with cats. My mom has always loved the. A few were named after Agatha Christie characters: Tommy and Tuppence.
I adopted a feral cat when I was in college. She was kind of vicious, but I loved her. I named her Angel. Ironic, I know.
My husband and I had cats when we were first married. But later on, we wanted a family dog. For years and years, we had boxers right alongside our cats.
Then we lost one of our beloved boxers, Trinity. Eventually, we wanted Jazzy, our other boxer, to have a buddy, but there wasn't another in the boxer at the rescue at that time. A friend of mine loved her pugs, so we took the leap and tried the pug rescue.
Enter Bean. The second I saw him, I knew he was ours. He had been the stud dog for a backyard breeder, and the last one surrendered. To say he was a damaged soul is an understatement.
I loved my cats and my boxers, but it was Bean that stole my heart.
Because of Bean, I put animals in all my series. The Magical Dressmaking Mysteryies feature goats—one who is particularly feisty; my Lola Cruz series has a boxer named Salsa; my Bread Shop Mystery series has a fawn pug named Agatha; and the Book Magic  Mystery series, of which Murder at Sea Captain's Inn is part, features a Vizsla named Sailor, as well as a shop cat named Miss Havisham.
For me, animals add a special layer to a book.
Now we also have a chug named Dobby. More about him in a later post in this book tour, so follow along…and read my blog about both Bean and Dobby (link: https://melissabourbon.com/meet-bean-and-dobby/).
I hope you'll read Murder at Sea Captain's Inn to get to know Sailor, the Vizsla.
Are you an animal person?
Happy reading!

Two of my series feature dogs—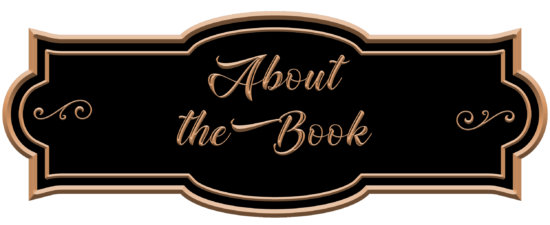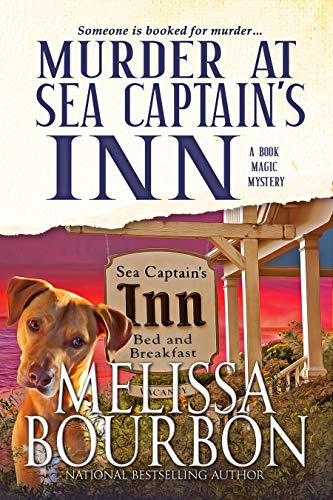 Generation after generation of Lane women die in childbirth, while the sea claims the men.
Pippin Lane Hawthorne's grand opening of Sea Captain's Inn is tainted when a scholar studying the Lost Colony of Roanoke is brutally murdered. Like the black crow that hangs around the old house, could the untimely death be a harbinger of dark things to come?
When her twin brother, Grey, begins bucking the curse by risking his life in the waters of the Outer Banks, Pippin lives in terror that he'll be the next Lane male to be swallowed by the sea. Now she must use her gift of bibliomancy to save her brother, solve the murder, and end a two-thousand-year-old pact.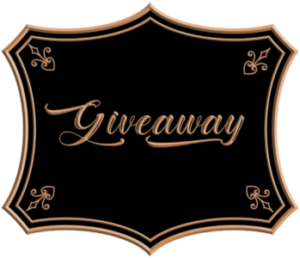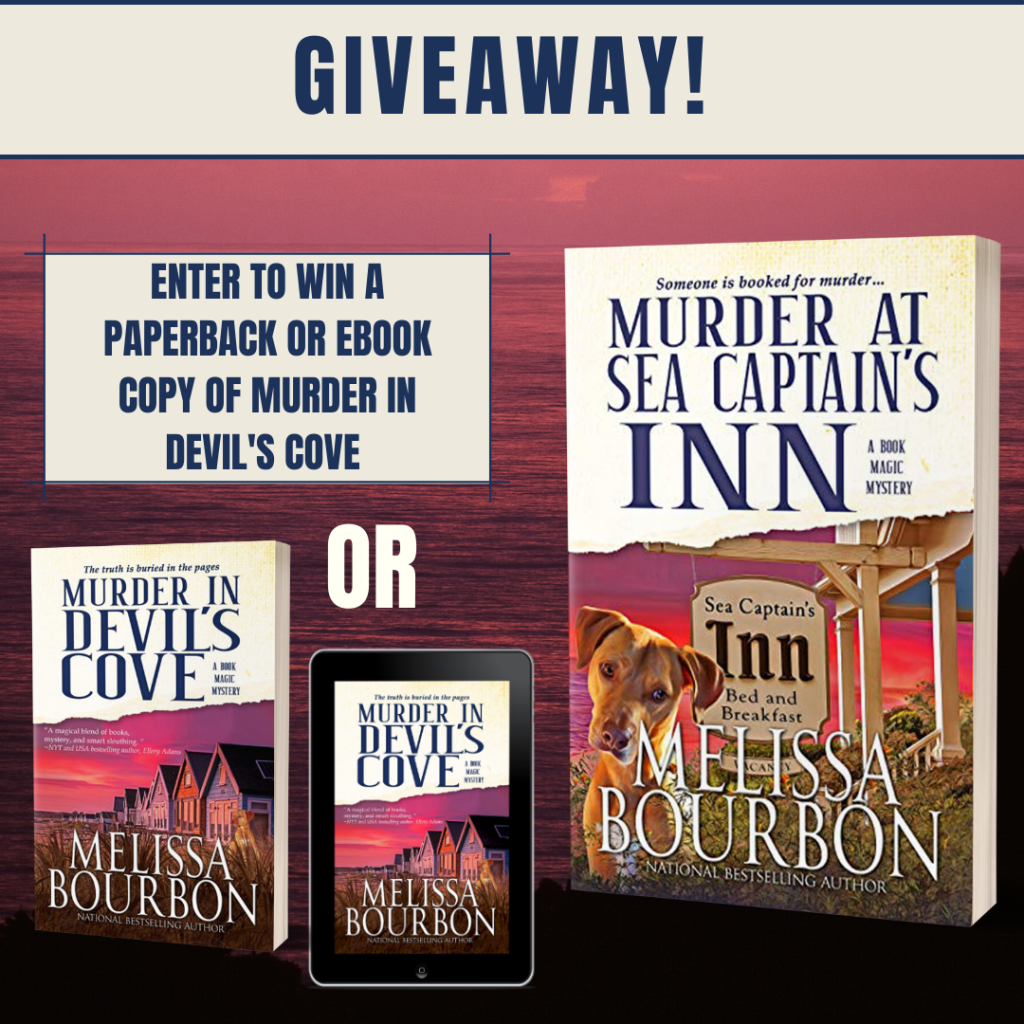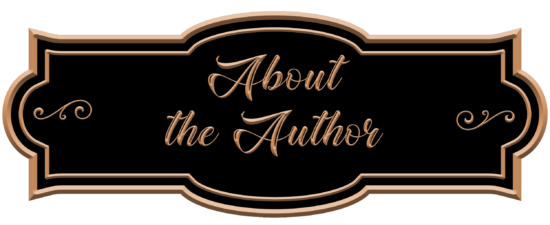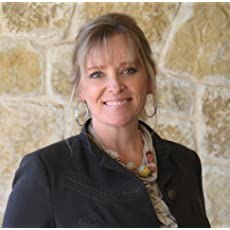 Melissa Bourbon is the national bestselling author of more than twenty-five mystery books, including the Book Magic Mysteries, the Lola Cruz Mysteries, A Magical Dressmaking Mystery series, and the Bread Shop Mysteries, written as Winnie Archer. She is a former middle school English teacher who gave up the classroom in order to live in her imagination full time. Melissa lives in North Carolina with her educator husband, Carlos. She is beyond fortunate to be living the life of her dreams. Learn more about Melissa at her website, www.melissabourbon.com, on Facebook @MelissaBourbon/Winnie ArcherBooks, and on Instagram @bookishly_cozy.

July 21 – Novels Alive – GUEST POST
July 21 – Island Confidential – SPOTLIGHT
July 22 – I Read What You Write – REVIEW, RECIPE
July 22 – Brooke Blogs – SPOTLIGHT
July 23 – Cozy Up With Kathy – REVIEW
July 23 – Books to the Ceiling – REVIEW
July 24 – Author Elena Taylor's Blog – AUTHOR INTERVIEW
July 24 – #BRVL Book Review Virginia Lee Blog – SPOTLIGHT
July 25 – eBook Addicts – SPOTLIGHT
July 25 – Books a Plenty Book Reviews – REVIEW, CHARACTER INTERVIEW
July 26 – Baroness' Book Trove – REVIEW
July 26 – FUONLYKNEW – SPOTLIGHT
July 27 – Maureen's Musings – SPOTLIGHT
July 27 – Christa Reads and Writes – SPOTLIGHT
July 28 – Christy's Cozy Corners – GUEST POST
July 28 – Reading Is My SuperPower – REVIEW
July 29 – Tea Book Blanket – GUEST POST
July 29 – Thoughts in Progress – SPOTLIGHT
July 30 – Dear Reader – CHARACTER GUEST POST
July 30 – Sapphyria's Book Reviews – SPOTLIGHT
July 31 – Celticlady's Reviews – SPOTLIGHT
July 31 – MJB Reviewers – SPOTLIGHT
August 1 – Ascroft, eh? – CHARACTER INTERVIEW
August 2 – Elizabeth McKenna – Author – SPOTLIGHT
August 3 – BookishKelly2020 – SPOTLIGHT  
August 3 – Literary Gold – CHARACTER GUEST POST