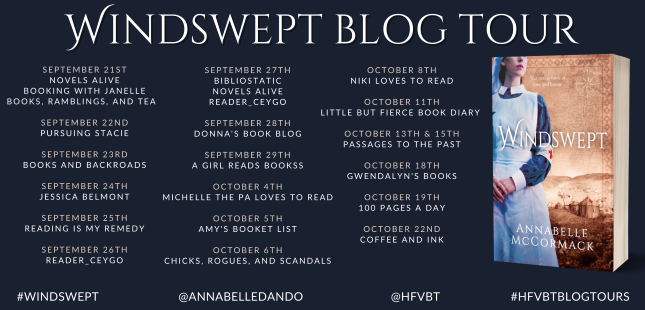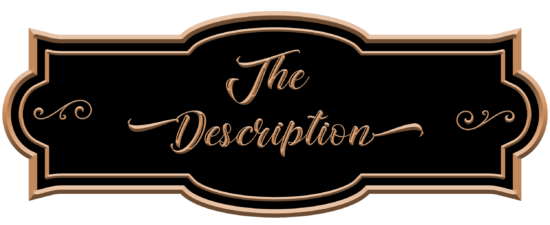 The Windswept Saga: Book 1
Publication Date: September 21, 2021
A British nurse in WWI Egypt races to deliver explosive intelligence that could change the course of the war in this novel of suspense, adventure, and love.
May, 1917. Ginger Whitman left a life of wealth and privilege in England to train as a battlefield nurse and serve in the Great War. Working on the brutal frontlines in Palestine, she finds a wounded soldier hiding in her camp. The soldier claims to carry intelligence unmasking a secret plot against the British—and that traitors within British intelligence are searching for him. Desperate and dying, the soldier entrusts a coded message to her care.
Ginger is hurled into an unfamiliar world of intrigue and murder amidst the war-ravaged Arabian desert. She's determined to help her country but trusting the wrong person could cost her life. Then the arrival of mysterious and handsome British intelligence officer Major Noah Benson offers a chance of help. But Noah may be as dangerous as he is charming. As she's swept away by stolen moments on the desert sands, Ginger realizes her heart may also be at risk.
Hunted by a shadowy enemy spy, Ginger must decide if she can trust Noah. But as she grapples with her decision, Ginger makes a shocking discovery: a sinister secret that threatens to shatter the world she thought she knew.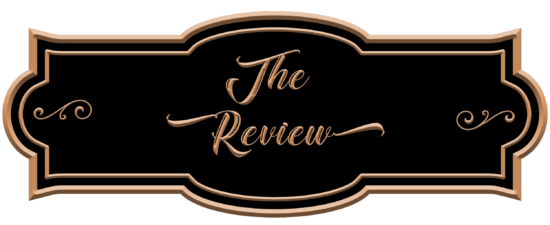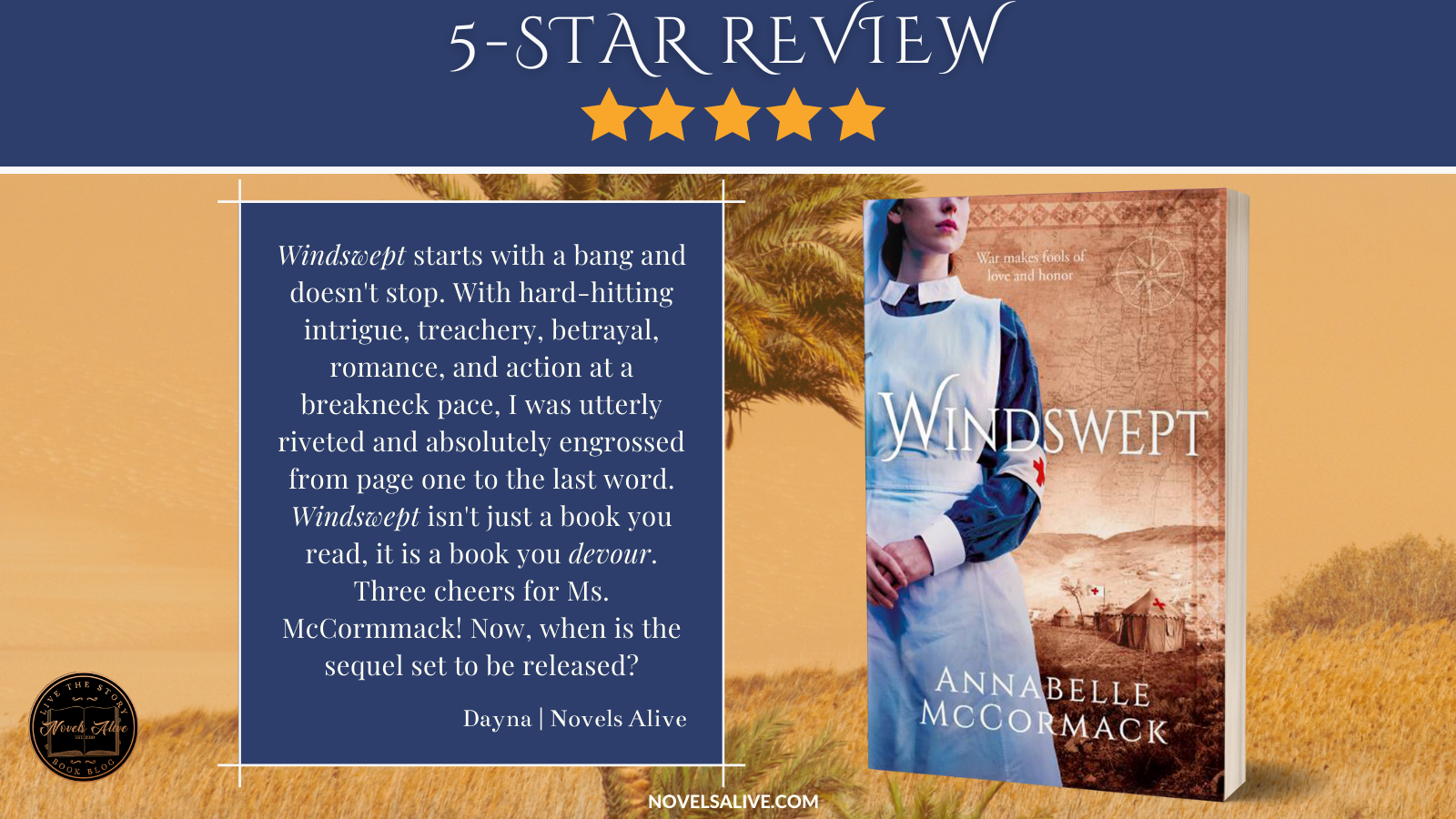 Oh, Windswept, how do I love thee? Let me count the ways. 
Set in Egypt during the Great War, this sweeping historical fiction brings vivid depictions of the sensitive balance in Middle East relations. This brings an added element of intrigue to Windswept, the first book in The Windswept Saga by debut author Annabelle McCormack.
Ginger Whitman is born of the aristocracy—used to a certain level of luxury and privilege. She decides to forego this lifestyle to train as a sister on the battlefields of Egypt. Ginger's father works for the British Foreign Office in Cairo and can demand his daughter's release from service at any time. 
When Ginger finds a wounded enemy soldier hiding in her camp, instead of reporting the man, she is drawn into a secret plot against the British government, which turns her life upside down. The soldier entrusts Ginger with a coded message to give to Thevshi. But who is Thevshi, and who can she turn to find him? 
Deciding to reach out to her brother seems the logical choice. Her brother sends his good friend Stephen—who has been romantically pursuing Ginger for years—in his stead. Ginger can't stand Stephen and is none too pleased to have to work with him to discover the plot. 
When the mysterious Major Benson shows up in camp, she is faced with either trusting him with the information given or being reported for harboring the enemy. From the onset, Ginger is suspicious of Major Benson yet feels something about him indicates he is a man of honor.
Windswept starts with a bang and doesn't let up. With hard-hitting intrigue, treachery, betrayal, heart-stirring romance, solid characters with depth and fascinating personalities, and action at a breakneck pace, I was utterly riveted and absolutely engrossed from page one to the last word. Ms. McCormmack is an incredible writer, not just from a writing standpoint but also from a storyteller standpoint. Windswept isn't just a book you read, it is a book you devour. Three cheers for Ms. McCormmack! Now, when is the sequel set to be released?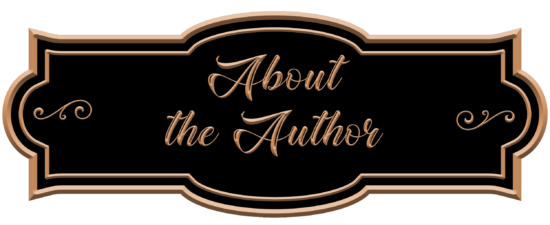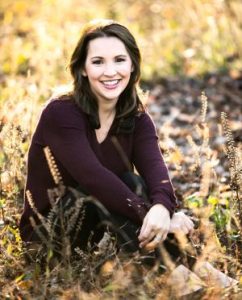 Annabelle McCormack writes historical women's fiction with epic settings, adventure, and romance. Her debut book Windswept, a novel about a British WWI nurse in the Middle East caught in a dangerous web of intrigue and romance, will be published September 2021.
She was born in San Jose, Costa Rica to a Costa Rican mother and American father. She moved to the US at the age of 4, but remains fully bilingual in English and Spanish. She studied at the Johns Hopkins University, where she obtained a Master of Arts in Fiction in 2010. Afterward, she dedicated herself to her photography business, while continuing to work on her writing as a long-term goal. In 2018, she received the award for Best Novel at the 2018 Red Sneaker's Writer Conference (now Writer-Con). She lives in Maryland with her husband and five children and writes as a staff blogger for Inkitt Writer's Blog.

Tuesday, September 21
Guest Post at Novels Alive
Review at Booking With Janelle
Feature at Books, Ramblings, and Tea
Wednesday, September 22
Review at Pursuing Stacie
Thursday, September 23
Review at Books and Backroads
Friday, September 24
Review at Jessica Belmont
Saturday, September 25
Review at Reading is My Remedy
Sunday, September 26
Review at Reader_Ceygo
Monday, September 27
Review at Bibliostatic
Review at Novels Alive
Interview at Reader_Ceygo
Tuesday, September 28
Excerpt at Donna's Book Blog
Wednesday, September 29
Review at A Girl Reads Bookss
Monday, October 4
Review at Michelle the PA Loves to Read
Tuesday, October 5
Review at Amy's Booket List
Wednesday, October 6
Review at Chicks, Rogues, and Scandals
Friday, October 8
Review at Niki Loves to Read
Monday, October 11
Review at Little But Fierce Book Diary
Wednesday, October 13
Interview at Passages to the Past
Friday, October 15
Review at Passages to the Past
Monday, October 18
Review at Gwendalyn's Books
Tuesday, October 19
Review at 100 Pages a Day
Friday, October 22
Review at Coffee and Ink