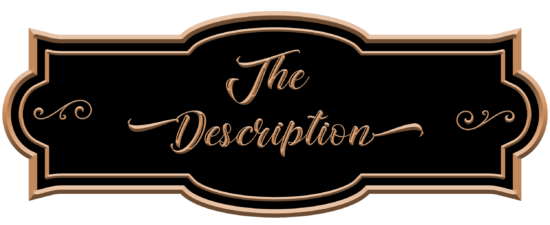 Wayward Series: Book 2
Publication Date: March 15, 2022
Revenge knows no deadline.
Although told to stand down now that the Chechen rebel who killed her fiancé is dead, CIA analyst Maggie Jenkins believes otherwise and goes rogue to track down the assassin. Soon it becomes clear that failure to find Zara will have repercussions far beyond the personal, as Maggie uncovers plans for a horrific attack on innocent Americans. Zara is the new face of terrorism–someone who doesn't fit the profile, who can slip undetected from attack to attack, and who's intent on pursuing a personal vendetta at any cost.
Chasing Zara from Russia to the war-torn streets of Chechnya, to London, and finally, to the suburbs of Washington, D. C., Maggie risks her life to stop a deadly plot.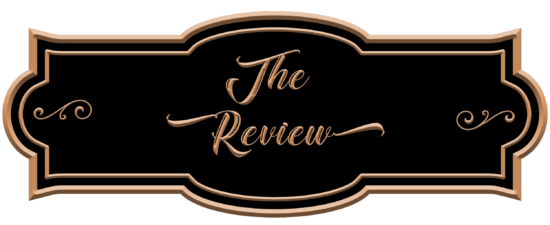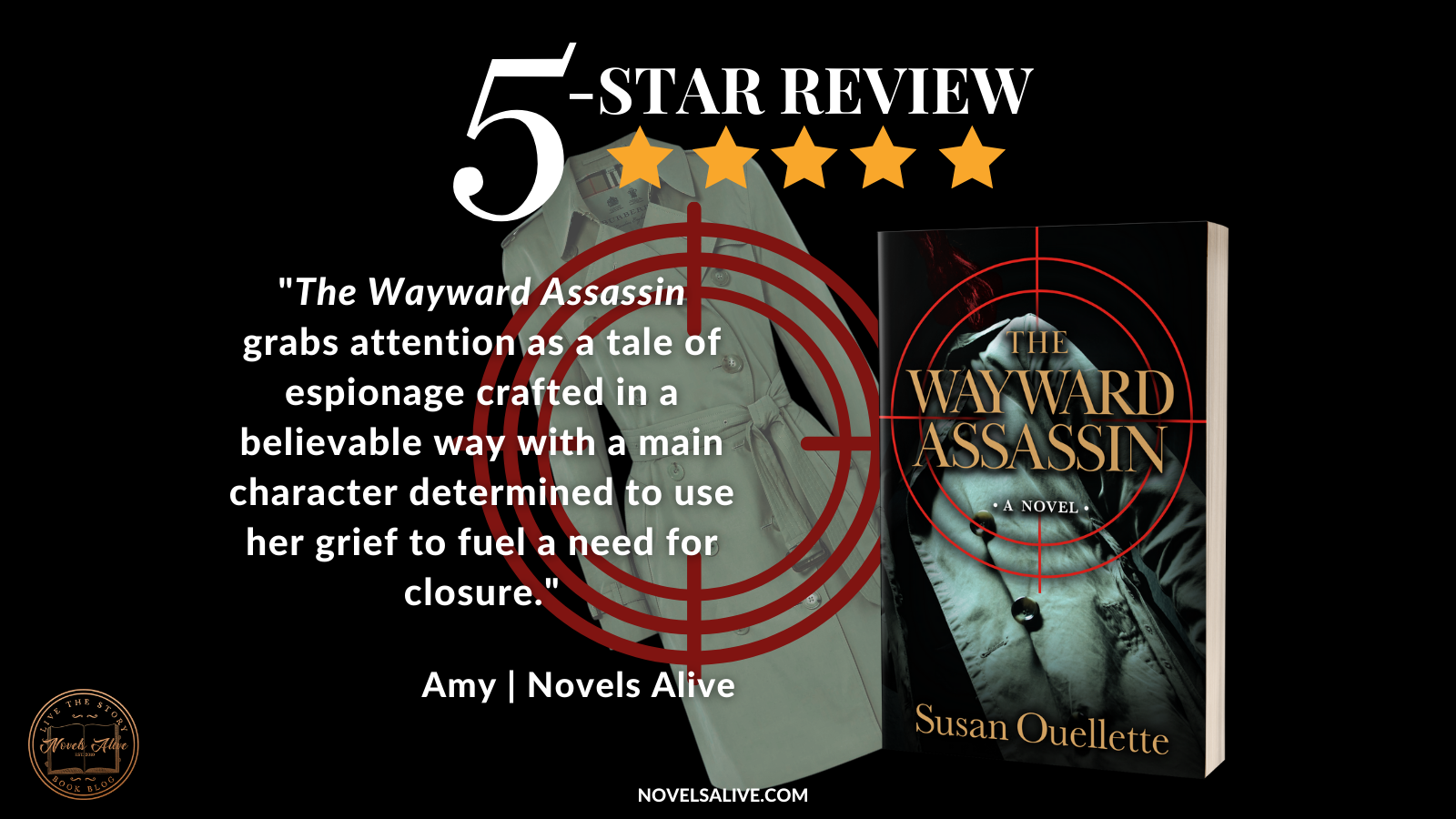 CIA analyst Maggie Jenkins refuses to believe her fiancé's killer is dead. It's not until Maggie is on the scene of a hostage situation in Beslan, Russia, that she comes face-to-face with the female assassin. In a story that could be ripped from today's headlines, author Susan Ouellette creates an action-packed thriller in The Wayward Assassin.
This book is actually the second in a series, with The Wayward Spy being the first. While there is no indicator that the books must be read in sequence, there were several occasions when I felt I was missing some context. With a story this interesting, my recommendation is to read the books in order for optimal enjoyment.
The storyline follows Maggie in Russia, London, and then the United States as she tries to put the pieces together to prevent a terrorist attack. The author delivers a high level of detail through each locale, providing information from both sides to create a full picture. Maggie and Zara are both strong characters determined to influence the final outcome. The difference, perhaps, is that Maggie has turned all her grief into a fiery need for revenge with Zara in her crosshairs.
The action-packed scenes involving hostage schoolchildren are unsettling, but they illustrate gruesome possibilities at the hands of terrorists. With a cast of powerful characters, some of whom may be playing both sides, this high-octane thriller doesn't pull any punches.
The Wayward Assassin grabs attention as a tale of espionage crafted in a believable way with a main character determined to use her grief to fuel a need for closure.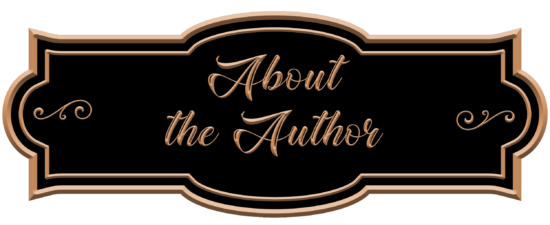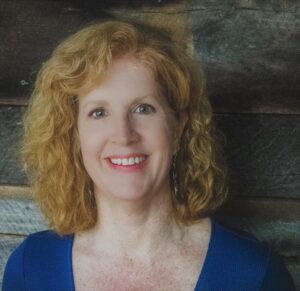 Susan Ouellette is the author of The Wayward Spy, a thriller that Publishers Weekly calls a "gripping debut and series launch." She was born and raised in the suburbs of Boston, where she studied international relations and Russian as both an undergraduate and graduate student. As the Soviet Union teetered on the edge of collapse, she worked as a CIA intelligence analyst. Subsequently, Susan worked on Capitol Hill as a professional staff member for the House Permanent Select Committee on Intelligence (HPSCI). Since her stint on Capitol Hill, she has worked for several federal consulting firms. Susan lives on a farm outside of Washington, D.C. with her family.

03/01 Interview @ Quiet Fury Books
03/02 Podcast via Blog Talk Radio
03/03 Review @ Just Reviews
03/04 Guest post @ The Book Divas Reads
03/05 Showcase @ Nesies Place
03/07 Guest post @ Author Elena Taylors Blog
03/09 Guest post @ Novels Alive
03/09 Showcase @ Archaeolibrarian – I Dig Good Books!
03/14 Showcase @ Brooke Blogs
03/15 Interview @ A Blue Million Books
03/16 Interview @ CMash Reads
03/16 Showcase @ Celticladys Reviews
03/17 Review @ Book Reviews From an Avid Reader
03/18 Showcase @ Books, Ramblings, and Tea
03/20 Review @ Blogging With A
03/21 Review @ flightnurse70_book_reviews
03/22 Guest post @ I Read What You Write
03/23 Showcase @ 411 ON BOOKS, AUTHORS, AND PUBLISHING NEWS
03/23 Showcase @ Authors Harbor
03/23 Showcase @ The Reading Frenzy
03/28 Review @ Pat Fayo Reviews