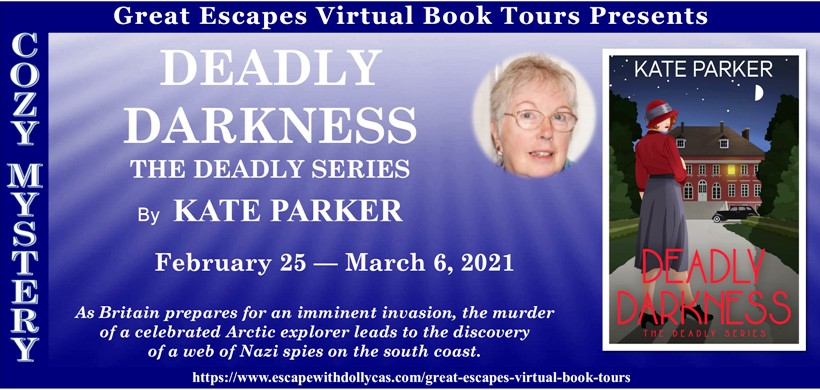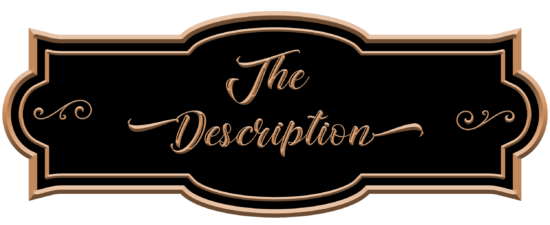 The Deadly Series: Book 6
Publication Date: February 26, 2021
As Britain prepares for an imminent invasion, the murder of a celebrated Arctic explorer leads to the discovery of a web of Nazi spies on the south coast.
July, 1939. Newlywed Olivia Denis Redmond plans to spend a peaceful honeymoon in the country before war rips her soldier husband away. But when she finds a dead body in the midst of a blackout, Olivia is drawn into the investigation.
Since the police inspector isn't interested in clues pointing to espionage and blackmail, Olivia must unlock secrets hidden for years in this idyllic village and face the wrath of an unseen enemy.
As danger stalks her, can Olivia expose a cunning killer before she becomes the next victim?
Deadly Darkness, the sixth book in the Deadly Series, is for fans of World War II-era spy thrillers and classic cozy mysteries, of intrepid lady sleuths with spunk and smarts. No explicit cursing, sex, or violence.
Start exploring this journey or mystery and intrigue today as Britain and Germany draw dangerously close to war.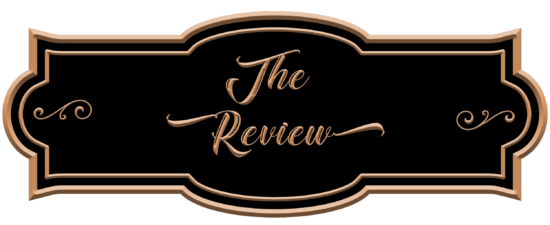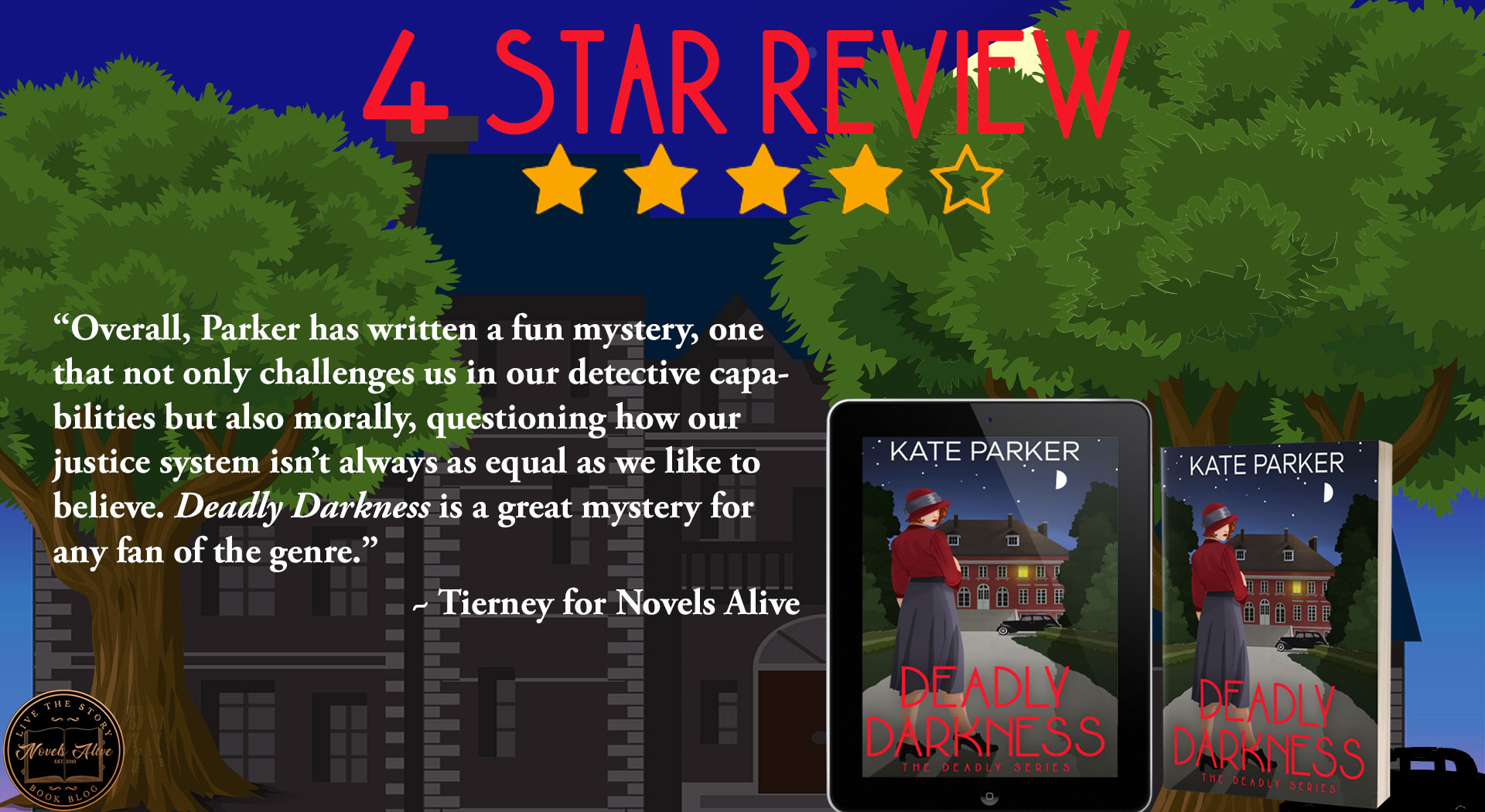 A perfect wedding deserves a perfect honeymoon. Unless of course, you are Olivia Redmond, then nothing is complete without a little intrigue or even murder. In Kate Parker's sixth installment of the Deadly Series, we follow Olivia and Adam on their honeymoon in the idyllic English countryside. Hoping for a peaceful time together as a couple before the oncoming war, their plans are quickly dashed with the murder of not one, but two townspeople, their families connected by death. Parker weaves a wonderful story with surprising twists at every turn.
I had never read a story in the Deadly Series, but it quickly sucked me in, no previous reading needed. I am usually the person who guesses the killer within the first handful of chapters, but I must admit, this story took quite a bit of sleuthing and time for me to make a guess! Parker kept the story based in reality as much as she could. Sometimes it even felt like reading a report from a detective on the scene. Things were even left open, questions and scenarios the reader had to consider and ponder even after the book was over.
My only slight, and I mean very slight, criticism of this book would be the style of writing used. Parker writes very factually. Every detail is included concisely and punctual. For me, I prefer a more lyrical style of writing. However, I was able to quickly warm to her style of writing and become immersed in the book within a couple of chapters.
Overall, Parker has written a fun mystery, one that not only challenges us in our detective capabilities but also morally, questioning how our justice system isn't always as equal as we like to believe. Deadly Darkness is a great mystery for any fan of the genre.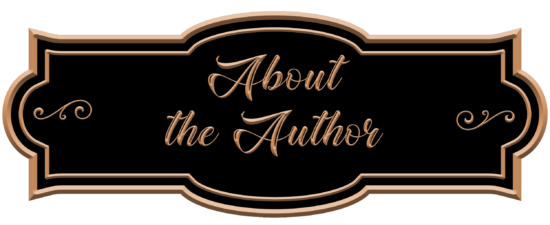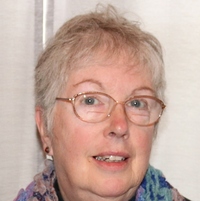 Kate Parker caught the reading bug early, and the writing bug soon followed. She's always lived in a house surrounded by books and dust bunnies. After spending a dozen years in North Carolina, she moved to Colorado. The Rocky Mountains are beautiful, but she'd developed a love of wide rivers, warmer and wetter weather, and fast-growing greenery that sent her hurrying back to North Carolina.
Deadly Travel is the fifth book in the Deadly Series, and Kate's plan is to follow it quickly with Deadly Darkness, both set in 1939 in the days leading up to war. There are at least three more of the Deadly Series coming that will bring the beginning of the war to Olivia's doorstep. Kate reports that she is having fun creating new stories to entertain readers and chaos to challenge her characters.

February 25 – I'm All About Books – SPOTLIGHT
February 25 – Cozy Up With Kathy – REVIEW
February 25 – #BRVL Book Review Virginia Lee Blog – SPOTLIGHT
February 26 – Baroness' Book Trove – SPOTLIGHT
February 26 – Elizabeth McKenna – Author Blog – SPOTLIGHT
February 27 – MJB Reviewers – SPOTLIGHT
February 27 – Sapphyria's Book Reviews – SPOTLIGHT
February 28 – I Read What You Write – CHARACTER GUEST POST
February 28 – Maureen's Musings – SPOTLIGHT
March 1 – Novels Alive – REVIEW
March 1 – The Pulp and Mystery Shelf – SPOTLIGHT
March 2 – Christy's Cozy Corners – REVIEW, GUEST POST
March 2 – Escape With Dollycas Into A Good Book – SPOTLIGHT
March 3 – Novels Alive – GUEST POST
March 3 – Ascroft, eh? – AUTHOR INTERVIEW
March 4 – Reading, Writing & Stitch-Metic – CHARACTER GUEST POST
March 4 – Laura's Interests – REVIEW
March 5 – Diane Reviews Books – GUEST POST
March 5 – View from the Birdhouse – SPOTLIGHT
March 6 – Literary Gold – SPOTLIGHT
March 6 – Books a Plenty Book Reviews – REVIEW, CHARACTER INTERVIEW
Blog Tour Organized By: