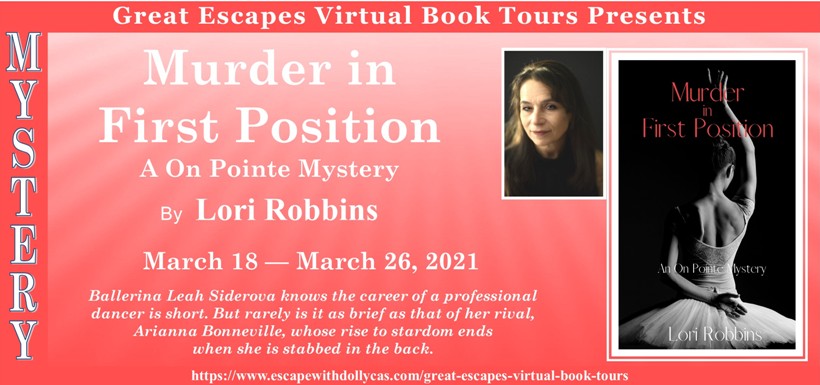 Riding shotgun with a cop or detective is undeniably exciting. And yet, for many of us, nothing beats the thrill of the chase when your literary companion is professionally clueless. Novels that feature amateur sleuths provide a unique kind of suspense since the main characters are armed with the same skill set as the reader. This usually consists of nothing more than a close reading of mystery novels! You might not learn about the trajectory of a bullet shot from a Glock, but I'll trade those details any day for a killer recipe.
In my bio, I call myself an expert on the homicidal impulses ordinary life inspires. In truth, all of us not up for sainthood are as well. After an exhausting day of dealing with other people's baffling refusal to go in the direction we want them to, there's a vicarious pleasure in seeing the casual words I'd like to strangle her! come to life on the page.
I write in the first person, which means I can get into the head of my amateur sleuths. The test for what feels real is dependent upon how credibly my narrators tell their story. A defiant cop with a serious substance abuse problem? That person quite believably chases danger. Ballerinas, on the other hand, tend to be far more risk-averse. When Leah, the protagonist of my latest novel, begins her hunt for the person who killed her rival, it's not because she's a rebel or a thrill-seeker. The quest is deeply personal, and the arc of her story mirrors the far more mundane aspects of her life.
None of my characters is me, or anyone I know, but they have roots in things and people I'm familiar with. The first time I gave a writing workshop, I talked about my grandmother, who mostly ate candy and kept sweets in every corner of her tiny apartment. Chocolates in the living room. Lollipops behind the bed. Strands of licorice in every drawer. And in her closet, at least forty pairs of high-heeled shoes, because she was five feet tall, but didn't want anyone to know, including my grandfather. And there she is, Nana Ida, in all her quirky glory. Did I mention she was a card shark? Yes, she routinely fleeced her friends, in the nicest way, of their pocket change every Thursday afternoon.  How could I not put Nana Ida in a book? I always thought someday she would solve a murder, and now she has, in a short story titled "Leading Ladies." Everything in that story is real, and yet none of it is true.
It will come as no surprise to mystery fans that the authors of their favorite books have real-world expertise in their characters' professional lives. That's another bonus: the world we enter is full of interesting details about arcane subjects. I now know about the inner workings of antique dealerships, and the politics of running a publishing house in London, even though for the life of me, I can't recall exactly who committed the crime or how the criminal was brought to justice. Readers of Murder in First Position will get inside information about life as a professional dancer because that was my first career. The view from the audience is beautiful. Dead bodies notwithstanding, the view from behind the curtain is far more complicated than a perfectly executed pirouette.
No story that speaks to us is fiction. They're all rooted in human experience, and those are the facts behind the fiction.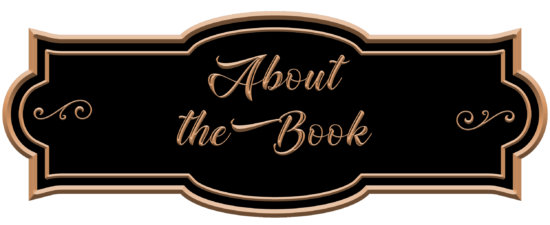 An On Point Mystery: Book 1
Publication Date: November 24, 2020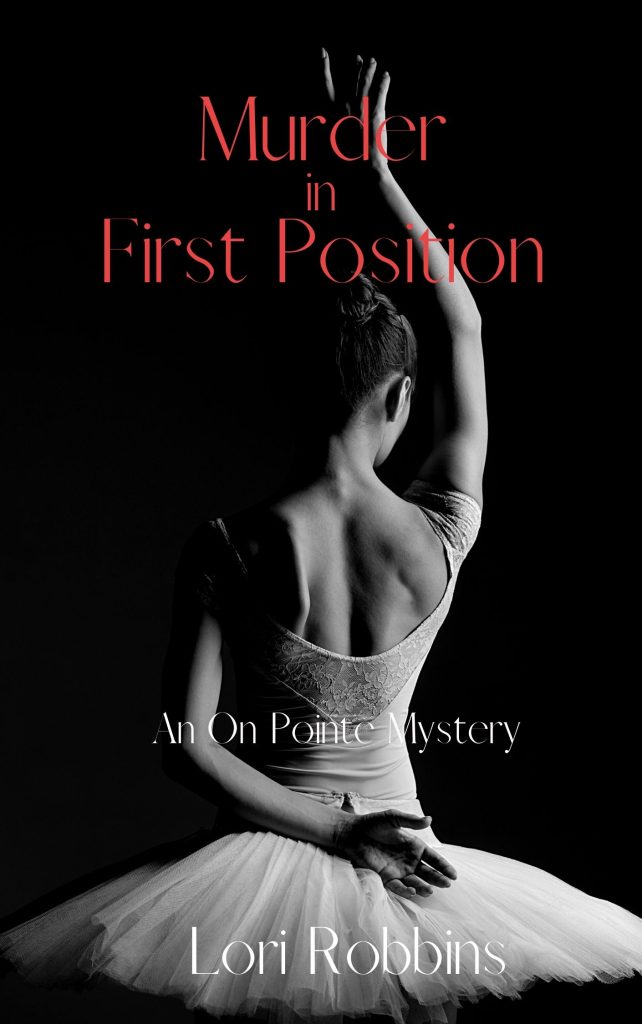 Ballerina Leah Siderova knows the career of a professional dancer is short. But rarely is it as brief as that of her rival, Arianna Bonneville, whose rise to stardom ends when she is stabbed in the back.
New York City police detective Jonah Sobol fixes upon Leah as the prime suspect. After all, she was the one who found the body, she had the most to gain from Arianna's death, and it was her name Arianna whispered, just before she died.
Leah is desperate to clear her name, and she begins her own investigation, collaborating with her best friend and her ballet coach. As the three dancers sort through backstage intrigues, attempted blackmail, and a tangle of romantic liaisons, the noose around Leah's neck grows tighter.
Ballet, with its merciless discipline, is all Leah has ever known. Is that enough to keep her one step ahead of the police—and the killer?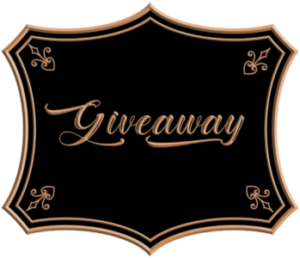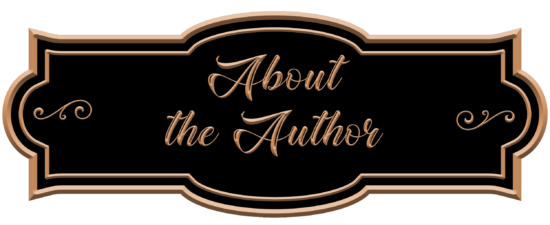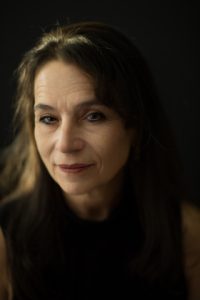 Brooklyn-born Lori Robbins began dancing at age 16 and launched her professional career three years later. She studied modern dance at the Martha Graham School and ballet at the New York Conservatory of Dance. Robbins performed with a number of regional modern and ballet companies, including Ballet Hispanico, the Des Moines Ballet, and the St. Louis Concert Ballet. After ten very lean years as a dancer, she attended Hunter College, graduating summa cum laude with a major in British Literature and a minor in Classics. Her first mystery, Lesson Plan for Murder, won the Silver Falchion Award for Best Cozy Mystery and was a finalist in the Readers' Choice and Indie Book Awards. Murder in First Position is the first in her new mystery series, published on November 23, 2020, by Level Best Books.
She is currently working on the second book in both series. She is also the author of "Accidents Happen" a short story that will appear in the 2021 Malice Domestic anthology: Murder Most Diabolical. Robbins is a vice president of the NYC chapter of Sisters in Crime. She is also a founding member of the Damsels of Distress, a group that offers writing workshops and book readings. She is an expert in the homicidal impulses everyday life inspires.

March 18 – Mysteries with Character – GUEST POST
March 18 – MJB Reviewers – SPOTLIGHT
March 18 – #BRVL Book Review Virginia Lee Blog – SPOTLIGHT
March 19 – A Wytch's Book Review Blog – CHARACTER INTERVIEW
March 19 – I'm All About Books – SPOTLIGHT
March 19 – Christy's Cozy Corners – REVIEW
March 20 – StoreyBook Reviews – CHARACTER GUEST POST
March 20 – Elizabeth McKenna – Author Blog – SPOTLIGHT
March 21 – Books a Plenty Book Reviews – CHARACTER INTERVIEW
March 21 – Sapphyria's Book Reviews – SPOTLIGHT
March 21 – I Read What You Write – AUTHOR INTERVIEW
March 22 – Celticlady's Reviews – SPOTLIGHT
March 22 – Maureen's Musings – SPOTLIGHT
March 23 – Socrates Book Reviews – SPOTLIGHT
March 23 – FUONLYKNEW – SPOTLIGHT
March 24 – The Pulp and Mystery Shelf – SPOTLIGHT
March 24 – Author Elena Taylor's Blog – REVIEW
March 25 – Ruff Drafts – AUTHOR INTERVIEW
March 25 – Literary Gold – CHARACTER GUEST POST
March 26 – Novels Alive – GUEST POST
March 26 – Laura's Interests – REVIEW