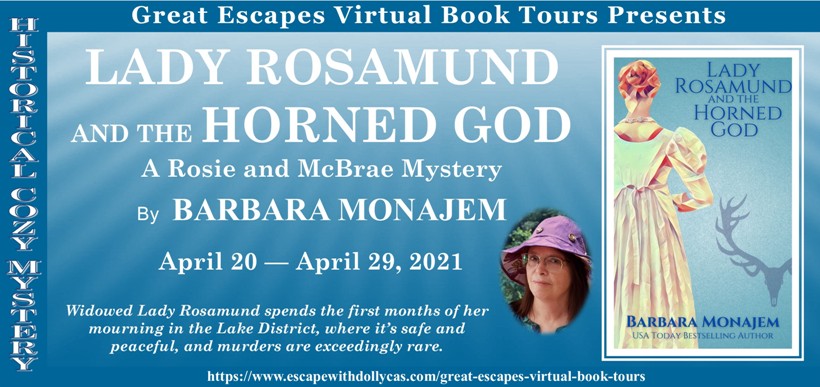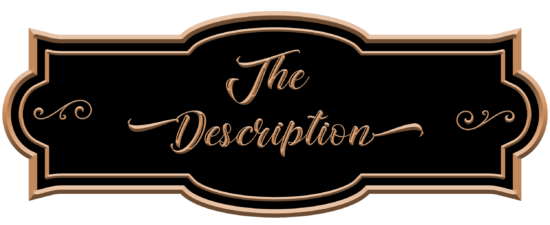 Widowed Lady Rosamund spends the first months of her mourning in the Lake District, where it's safe and peaceful, and murders are exceedingly rare. Luckily, she is rescued from this tedium by a house party comprised of playwrights, poets, and actors—an immoral set of persons with whom no respectable lady should associate. Even so, she hardly expected to wake in the wee hours to find one of the guests lying dead.
As if that wasn't troublesome enough, Gilroy McBrae is at the same party, masquerading as a footman to investigate a series of thefts. Was the sudden death an accident—or murder? Almost everyone had reason to loathe their unpleasant fellow guest. Rosie must set aside her confused emotions about McBrae and work with him to find the culprit before an innocent person is accused of the crime.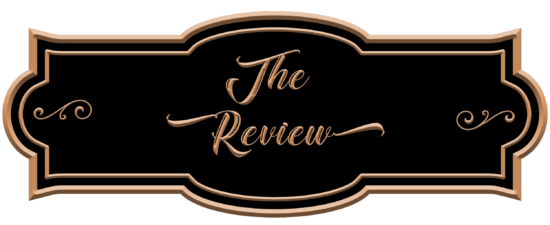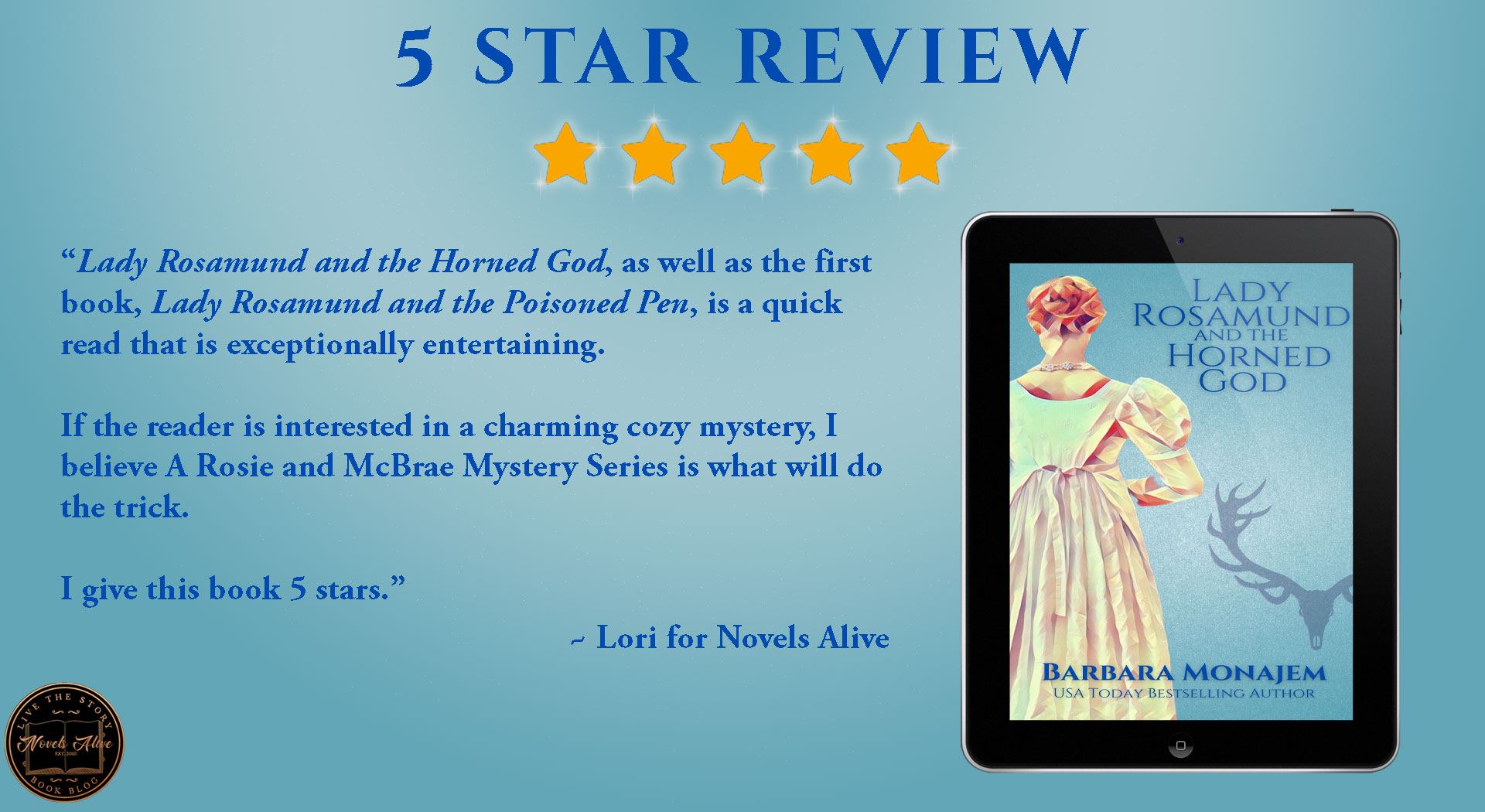 Lady Rosamund and the Horned God is the second book in the Rosie and McBrae Mystery series by Barbara Monajem. A cozy murder mystery series with a touch of romance thrown in for fun.
The first book doesn't need to be read in order to read this one, as the reader will be able to surmise what happened in the previous book, as Ms. Monajem does a great job synopsizing the first book for the reader to catch what is needed to continue with the second book.
Each book has a new murder mystery to solve with new characters, situations, complications, and a little more romance.
Lady Rosamund is a much more likable character in this book than she was in the previous book. I have to remember that she is a lady, and as such, she isn't as worldly as other women are. I like that Ms. Monajem has shown the character growth of Lady Rosamund from book one to book two, as that is what should happen to people in real life as well.
Mr. Mcbrae is back to help Lady Rosamund, and he is just such a divine character. He's so lovely, charming, giving… *sigh* He's so good to Lady Rosamund, and quite honestly, I think I'm jealous of a fictional character. 😉
Lady Rosamund and the Horned God, as well as the first book, Lady Rosamund and the Poisoned Pen, is a quick read that is exceptionally entertaining.
If the reader is interested in a charming cozy mystery, I believe A Rosie and McBrae Mystery Series is what will do the trick.
I give this book 5 stars.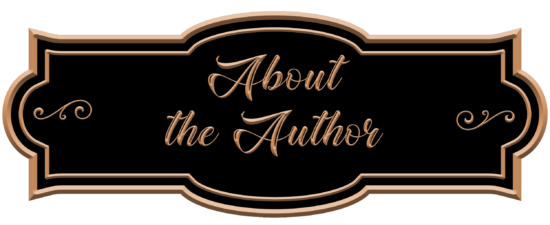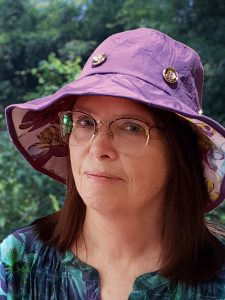 Winner of the Holt Medallion, Maggie, Daphne du Maurier, Reviewer's Choice and Epic awards, Barbara Monajem wrote her first story at eight years old about apple tree gnomes. She published a middle-grade fantasy when her children were young. When they grew up, she turned to writing for adults, first the Bayou Gavotte paranormal mysteries and then Regency romances with intrepid heroines and long-suffering heroes (or vice versa). Some of her Regencies have magic in them and some don't (except for the magic of love, which is in every story she writes).
Barbara loves to cook, especially soups, and is an avid reader. There are only two items on her bucket list: to make asparagus pudding and succeed at knitting socks. She'll manage the first but doubts she'll ever accomplish the second. This is not a bid for immortality but merely the dismal truth. She lives near Atlanta, Georgia with an ever-shifting population of relatives, friends, and feline strays.