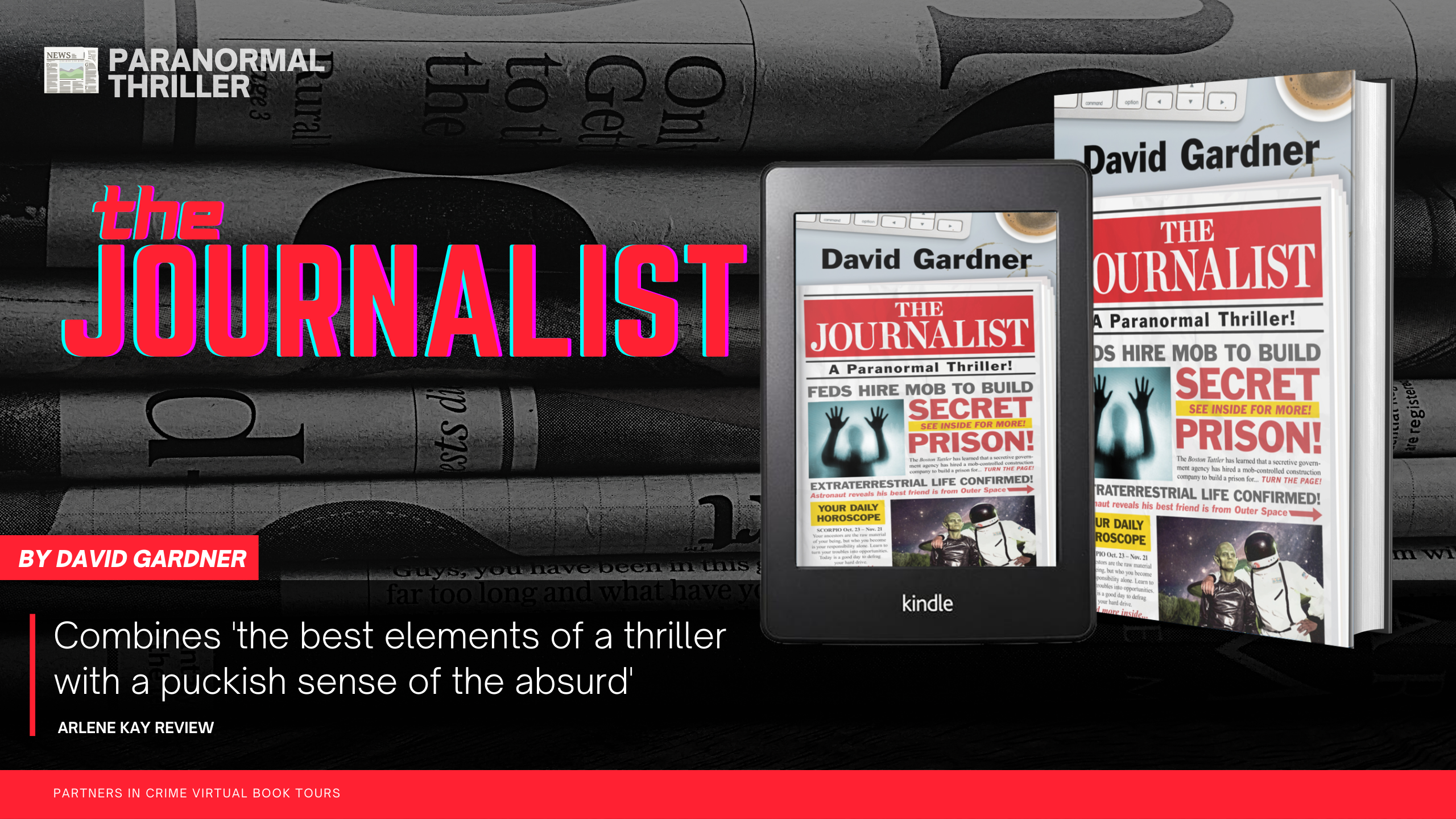 Two reviewers of my novel, The Journalist: A Paranormal Thriller, asked me to name my favorite character. I said Colette, the protagonist's ghostly great-grandmother, and his frequent visitor. Colette was a high-kicking dancer at gentlemen's clubs in Paris in the 1930s. She was sexy, sassy, irreverent, and fearless, leading her own resistance unit during the Nazi occupation from 1940 to 1944.
An estimated 15-20% of the members of the French Resistance were women, and about the same percentage went to Nazi concentration camps or to their execution. Belonging to the Maquis was dangerous. The Germans captured and executed Colette in 1944.
Movies and television like to portray female members of the Resistance as armed, beautiful, and busty, but in fact very few saw combat. Women played a secondary role in France during this period. Their job was as homemakers and mothers. They didn't even get the vote until 1944.
But as a resistance worker, a woman's invisibility was to her advantage. Just like French men, the Germans didn't take women seriously, which allowed them to move through society with little notice. Their tasks were as dangerous as the men's, whose military adventures in any case often led to terrible reprisals against civilians.
Women acted as spies, forgers, radio operators, saboteurs, and especially couriers, for which they were effective because they could pass through checkpoints when men could not. The celebrated resistance fighter Cécile rol-Tanguy would hide documents, guns, and grenades in her baby carriage.
After the war, female resistance fighters, by and large, slipped back into their old roles. It wasn't until the women's movement came along years later that women began writing their stories.
As for postwar recognition, President Charles de Gaulle awarded the Order of Liberation to members of the Resistance in France and to the men who'd fled to England at the start of the war and returned to fight the Germans. Of the 1,036 people decorated, only six were women.
On a personal note, in graduate school, I took several courses and seminars with Germaine Brée, an internationally recognized French scholar and decorated ambulance driver during the Resistance. She never once spoke of her wartime experiences.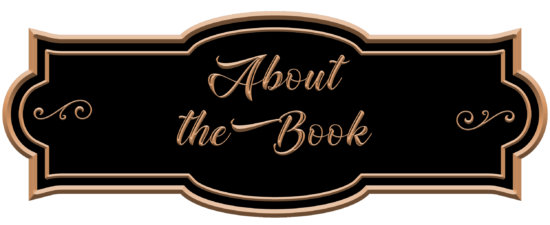 Publication Date: February 10, 2021
If Jeff can't save his ghostly ancestors from disappearing, so will he.
Writing for a cheesy Boston tabloid, Jeff Beekle fabricates a whimsical tale about a mob-built CIA prison for ghosts.
Which turns out to be true.
Now both the mob and the CIA have Jeff in their sights.
Even worse, Jeff discovers that his great-grandmother is an inmate and that she and the other spectral residents are being groomed as CIA spies. (And why not? They're invisible, draw no salary, and won't hop into bed with enemy agents.)
To his horror, Jeff learns that ancestors held too long in earthly captivity will vanish as if never born, taking with them all their descendants, which includes him.
Can Jeff outwit the mob and the CIA, free his ghostly ancestors, destroy the prison and save himself?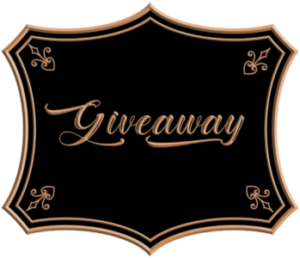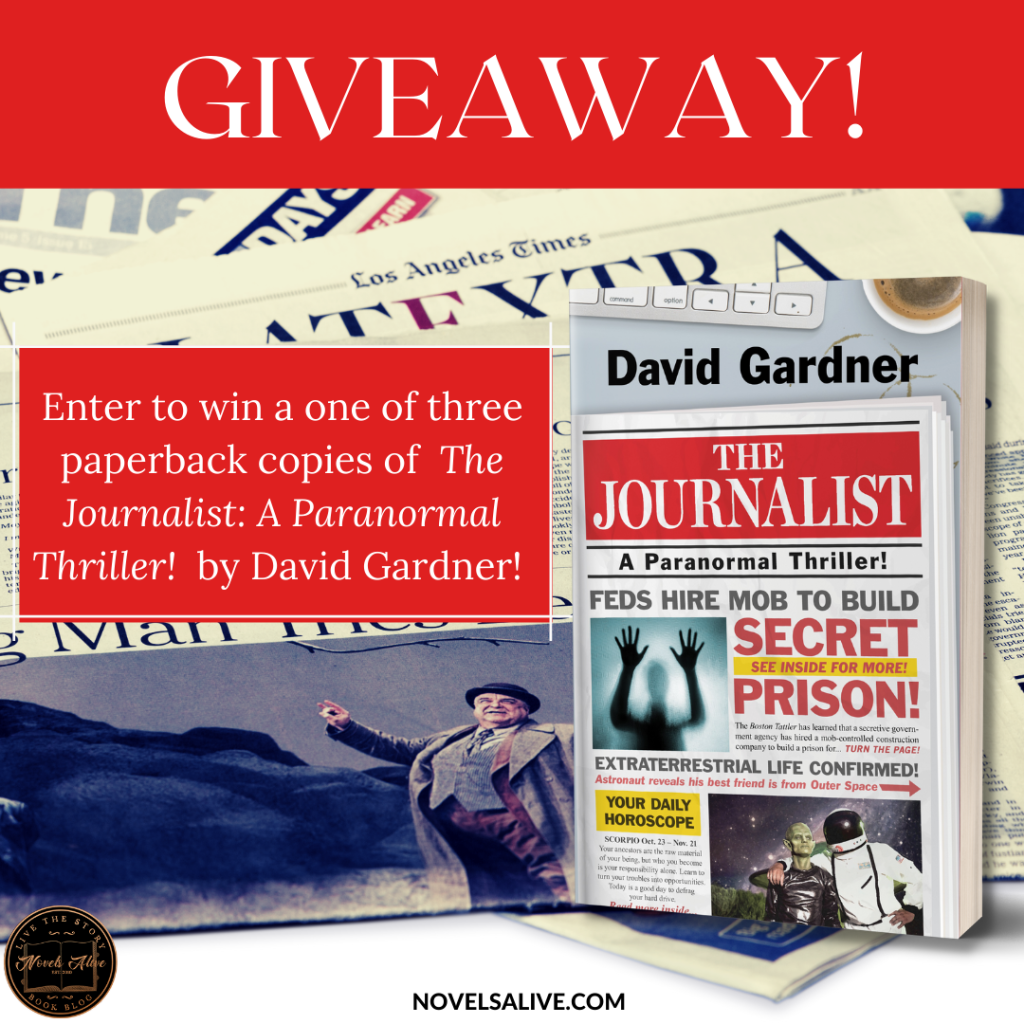 This is a Rafflecopter giveaway hosted by Partners in Crime Virtual Book Tours for David Gardner. There will be THREE (3) winners for this tour. Each winner will ONE (1) signed print edition of The Journalist by David Gardner (US Mailing Addresses Only). The giveaway begins on August 1 and runs through September 2, 2021. Void where prohibited.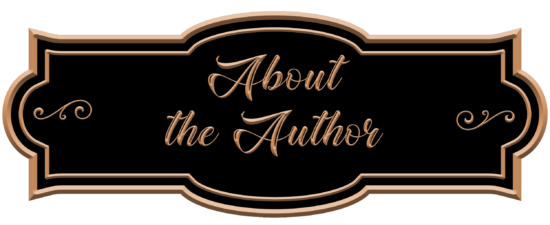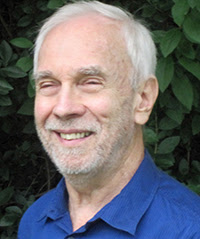 David Gardner grew up on a Wisconsin dairy farm, served in Army Special Forces and earned a Ph.D. in French from the University of Wisconsin. He has taught college, worked as a reporter and sold women's shoes.
He coauthored three programming books for Prentice Hall, wrote dozens of travel articles as well as too many mind-numbing computer manuals before happily turning to fiction.
He lives in Massachusetts with his wife, Nancy, also a writer. He hikes, bikes, messes with astrophotography and plays the keyboard with no discernible talent whatsoever.