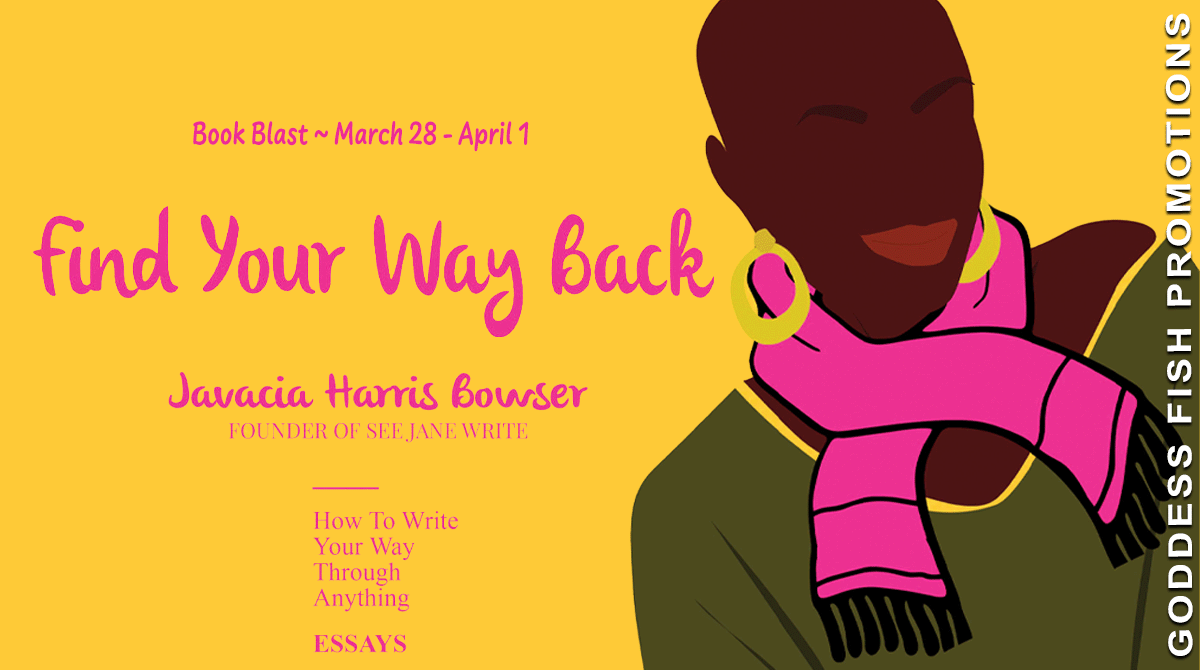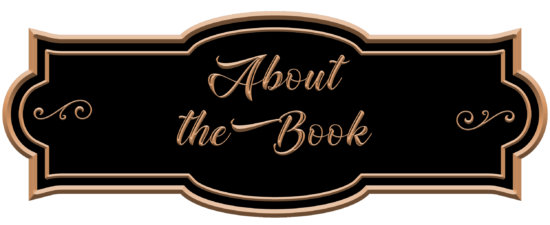 Publication Date: February 23, 2022
Award-winning freelance journalist Javacia Harris Bowser is convinced that writing is a superpower. She sees her life as proof of it since writing has helped her navigate marriage, crisis of faith and body image issues. It also helped her to beat cancer.
As a Black woman from the South, Javacia has used the written word to explore issues of gender and race as well as religion. Find Your Way Back is a collection of essays that demonstrate how Javacia has used writing to achieve some of her wildest dreams such as being a public speaker, having her own column, and being her own boss. The book also explores how writing, self-love, and faith helped her overcome her worst nightmare: a cancer diagnosis in 2020. Javacia's goal is to show readers how writing can transform their lives as well. The book includes prompts throughout to help readers start their own writing journey.
This book is for the woman who has wanted to write since she was a girl but struggles to find the time or the courage to put her words on paper. Find Your Way Back, shows that instead of putting writing on the back burner when life gets turned upside down, we should turn to it to help life make sense again.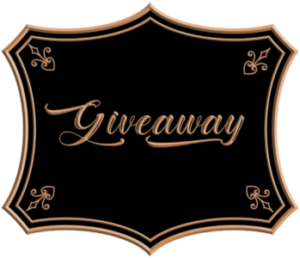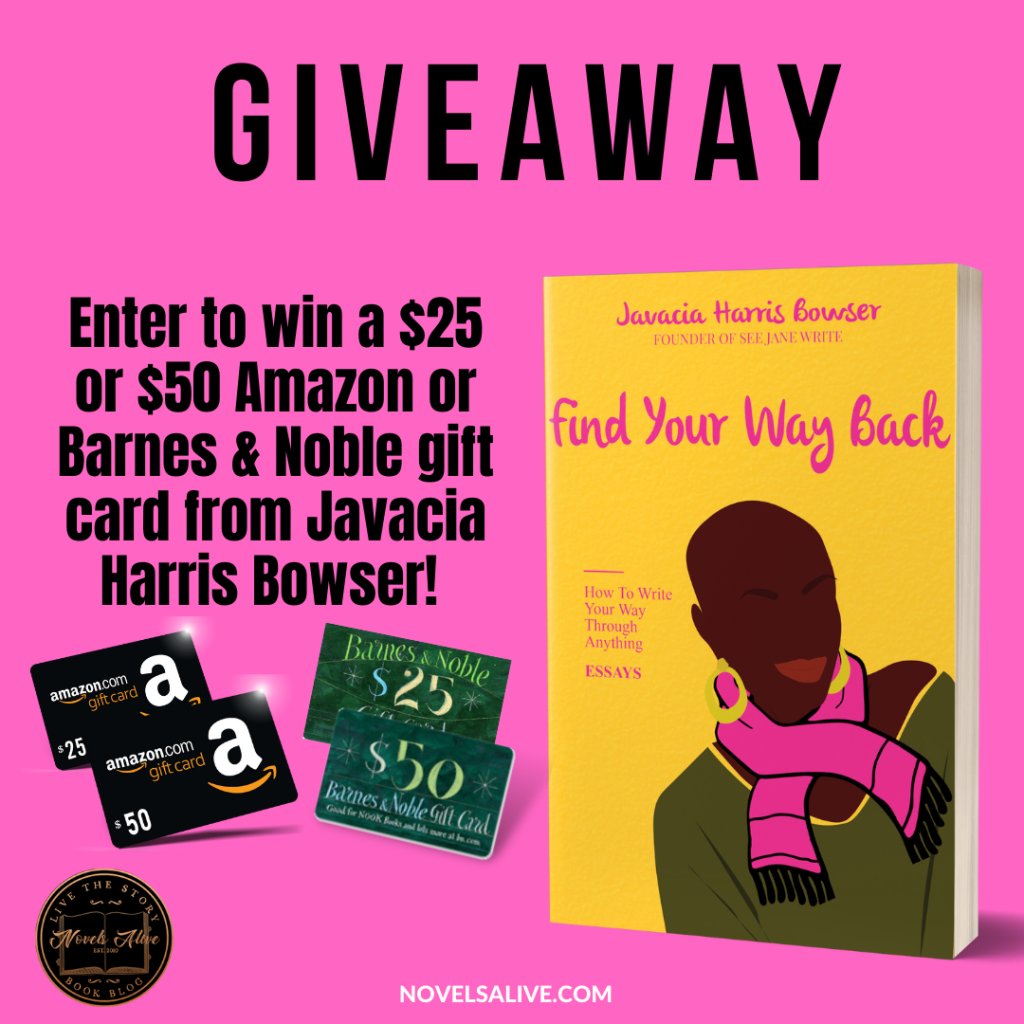 The Literary Lobbyist will be awarding one $25 and one $50 Amazon or Barnes & Noble gift card to randomly drawn winners via Rafflecopter during the tour.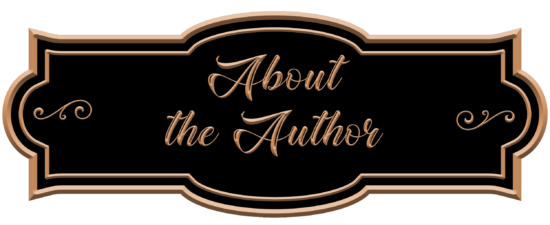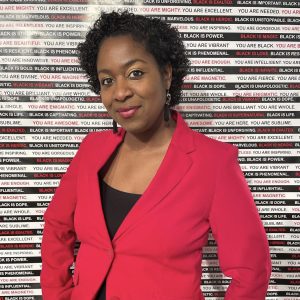 Javacia Harris Bowser is an award-winning essayist and journalist and the founder of See Jane Write. A proud graduate of the journalism programs at the University of Alabama and the University of California at Berkeley, Javacia has written for USA Today, HerMoney.com, and Good Grit magazine. Named one of Birmingham's Top 40 Under 40, she believes we can all write our way to the life of our dreams.

March 28:
1: Edgar's Books
2: Hope. Dreams. Life… Love
3: Locks, Hooks and Books
4: Our Town Book Reviews
5: Seven Troublesome Sisters
6: Wake Up Your Wild Side
7: Yolanda Speaks
8: Long and Short Reviews
March 29:
1: Candrel's Crafts, Cooks, and Characters
2: fundinmental
3: Kit 'N Kabookle
4: Novels Alive review
5: Splashes of Joy
6: The Avid Reader
7: Uplifting Reads
8: Viviana MacKade
9: It's Raining Books
March 30:
1: All the Ups and Downs
2: Aubrey Wynne: Timeless Love
3: Linda Nightingale, Author
4: Literary Gold
5: Lynn's Romance Enthusiasm
6: Momma Says: To Read or Not to Read
7: Read Your Writes Book Reviews
8: Straight from the Library
March 31:
1: Rogue's Angels
2: Lisa's Reading
3: Welcome to My World of Dreams
4: Gimme The Scoop Reviews
5: Stormy Nights Reviewing & Bloggin'
6: The Faerie Review
7: Travel the Ages
8: Wendi Zwaduk – Romance to Make Your Heart Race
9: Westveil Publishing
April 1:
1: Fabulous and Brunette
2: Ravenz Reviewz review