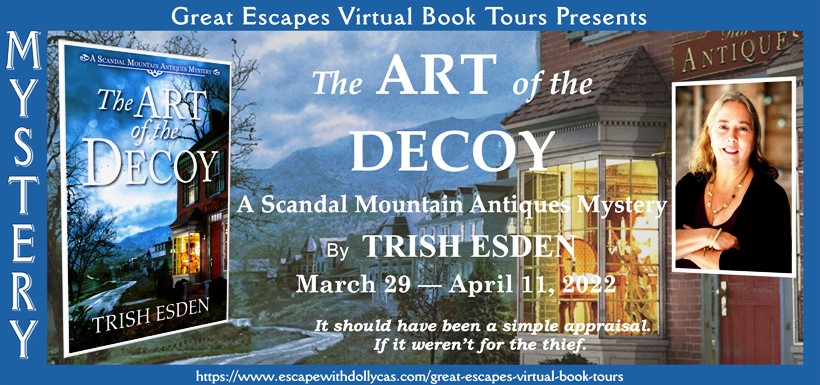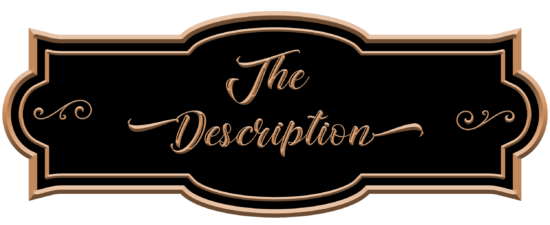 Scandal Mountain Antiques Mystery: Book 1
Publication Date: April 5, 2022
After her mother is sent to prison for art forgery, Edie Brown returns to Northern Vermont to rebuild her family's fine art and antiques business. She's certain she can do it now that her mother is gone. After all, butting heads with her mom over bad business practices was what drove Edie away three years ago, including a screwup that landed Edie on probation for selling stolen property.
When Edie scores a job appraising a waterfowl decoy collection at a hoarder's farmhouse, she's determined to take advantage of the situation to rebuild the business's tarnished reputation and dwindling coffers. In lieu of payment, Edie intends to cherry-pick an exceptional decoy carved by the client's renowned Quebecoise folk artist ancestors. Only the tables turn when the collection vanishes.
Accused of the theft, Edie's terrified that the fallout will destroy the business and land her in prison next to her mom. Desperate, she digs into the underbelly of the local antiques and art world. When Edie uncovers a possible link between the decoy theft and a deadly robbery at a Quebec museum, she longs to ask her ex-probation officer, and ex-lover, for help. But she suspects his recent interest in rekindling their romance may hide a darker motive.
With the help of her eccentric uncle Tuck and Kala, their enigmatic new employee, Edie must risk all she holds dear to expose the thieves and recover the decoys before the FBI's Art Crime Team or the ruthless thieves themselves catch up with her.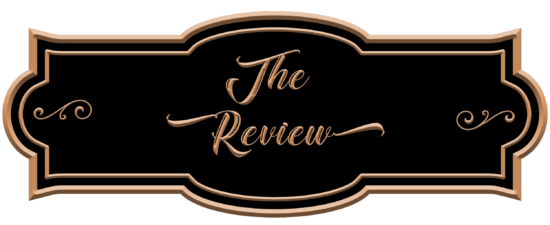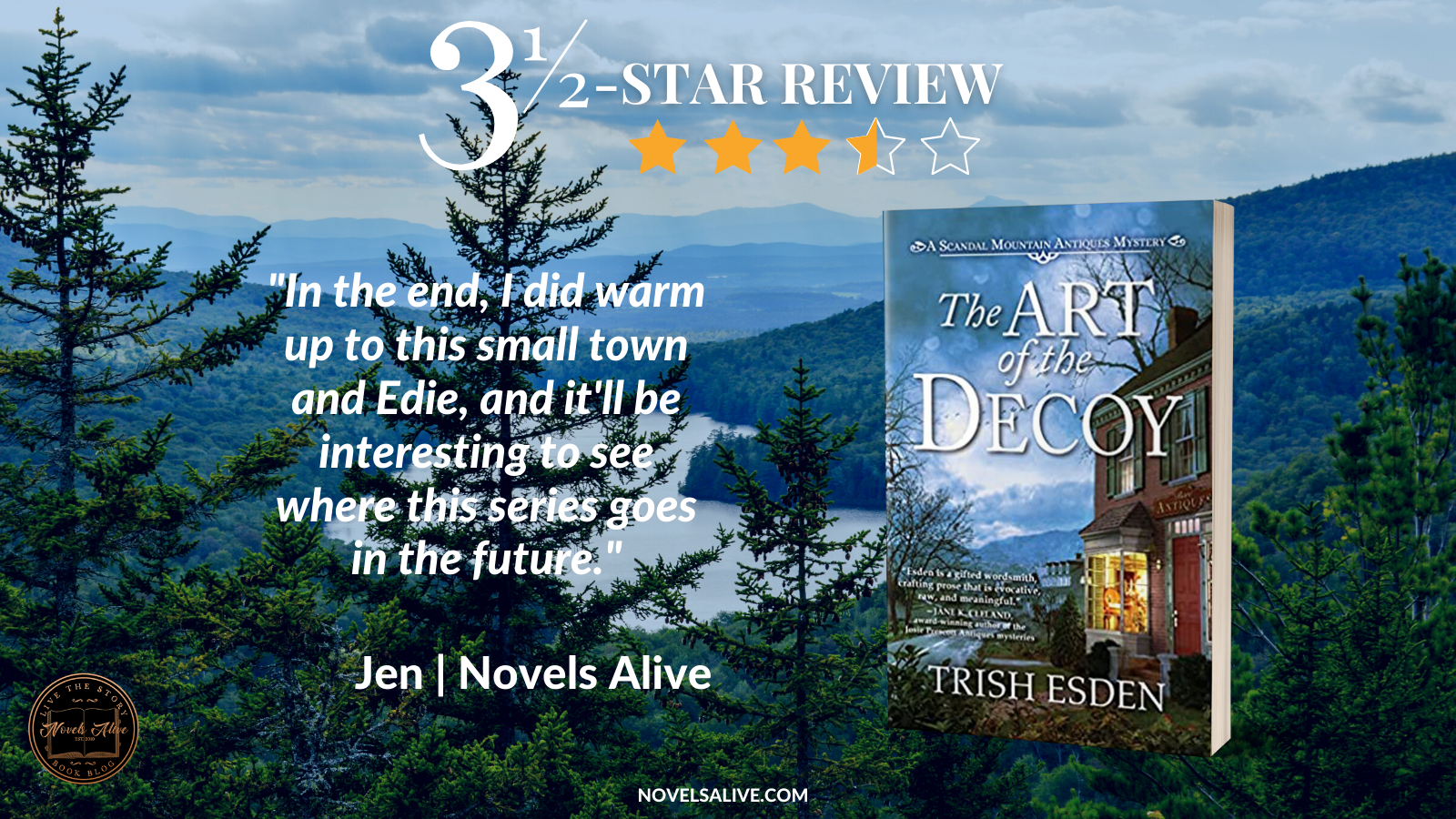 I can honestly say that I have not read a book quite like The Art of the Decoy, the first book in the Scandal Mountain Antiques Mystery by Trish Esden. I went into the book, not having read the description and expecting a cozy murder mystery. But that wasn't exactly what I got.
The Art of the Decoy follows Edie Brown, a young woman who has grown up in and around the antique business. After her mother goes to prison for art forgery, Edie is back in town to help out the family. She gets a job appraising a collection of decoys, but she's the prime suspect after they disappear and is out to clear her name.
The first thing that jumped out about The Art of the Decoy is that it's not a murder mystery. Yes, there's sort of a related murder, but the book is all about a theft. That was actually a nice and refreshing twist. What didn't work as well was that the robbery didn't happen until about halfway through the story. There was a ton of setup and then a huge rush to solve everything.
It was also a mixed bag with the characters. I had a hard time warming up to Edie. She has some definite strong opinions and made lots of questionable choices. But I liked her sidekicks, Uncle Tuck and employee Kala. I also had difficulty figuring out Shane, partially because of his history with Edie, which left a bad taste in my mouth. There were also a host of possible bad guys rounding out the cast.
All in all, I think The Art of the Decoy suffered from being the first in a new series. There was so much setup and introductions to make that the mystery took a back seat for most of the book. In the end, I did warm up to this small town and Edie, and it'll be interesting to see where this series goes in the future.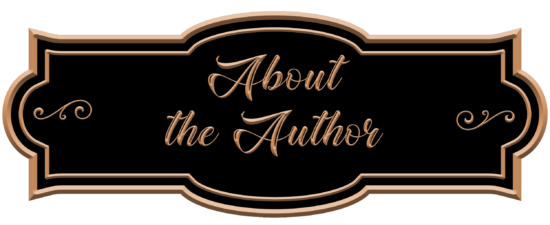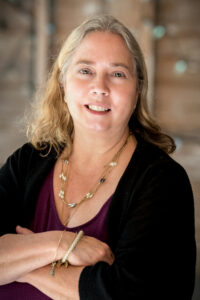 Trish Esden loves museums, gardens, wilderness, dogs, and birds, in various orders depending on the day. She lives in northern Vermont where she deals antiques with her husband, a profession she's been involved with since her teens. Don't ask what her favorite type of antique is. She loves hunting down old bottles and rusty barn junk as much as she enjoys fine art and furnishings.

March 29 – Novels Alive – GUEST POST
March 29 – Mysteries with Character – AUTHOR INTERVIEW
March 30 – The Avid Reader – REVIEW, RECIPE
March 30 – Ruff Drafts – AUTHOR INTERVIEW  
March 31 – Elizabeth McKenna – Author – SPOTLIGHT
March 31 – Christy's Cozy Corners – GUEST POST
April 1 – Celticlady's Reviews – SPOTLIGHT
April 1 – Christa Reads and Writes – SPOTLIGHT
April 2 – Books a Plenty Book Reviews – REVIEW, CHARACTER INTERVIEW
April 2 – FUONLYKNEW – SPOTLIGHT
April 3 – Nellie's Book Nook – REVIEW
April 3 – #BRVL Book Review Virginia Lee Blog – SPOTLIGHT
April 4 – Novels Alive – REVIEW
April 4 – Baroness Book Trove – SPOTLIGHT
April 5 – I Read What You Write – GUEST POST
April 5 – fundinmental – SPOTLIGHT
April 6 – Maureen's Musings – SPOTLIGHT
April 6 – Sapphyria's Book Reviews – SPOTLIGHT
April 7 – Escape With Dollycas Into A Good Book – GUEST POST
April 7 – Lady Hawkeye – SPOTLIGHT
April 8 – Ascroft, eh? – AUTHOR INTERVIEW
April 9 – MJB Reviewers – SPOTLIGHT
April 10 – Brooke Blogs – SPOTLIGHT
April 10 – Rosepoint Publishing – REVIEW
April 11 – Melina's Book Blog – REVIEW