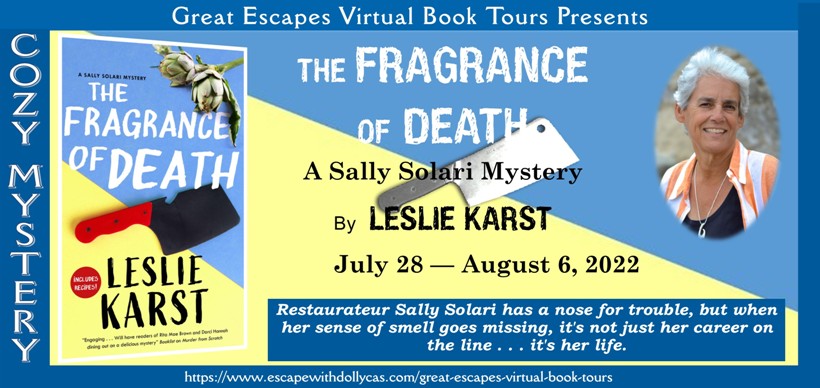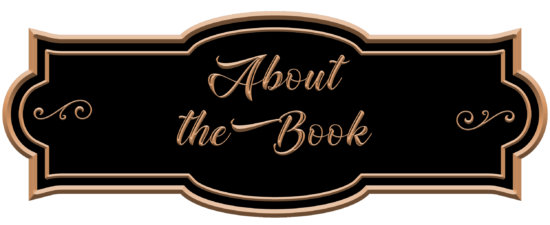 A Sally Solari Mystery: Book 5
Publication Date: August 2, 2022
Restaurateur Sally Solari has a nose for trouble, but when her sense of smell goes missing, it's not just her career on the line . . . it's her life.
Restaurateur Sally Solari is a champion, both in the kitchen and on the case, but after getting mixed up in one too many murders, she's noticed her nonna's friends have now taken to crossing themselves when they see her in the street. Adding to her woes, a sinus infection has knocked out her sense of smell, making cooking on the hot line difficult, indeed. Nevertheless, Sally is determined to stay out of trouble and focus on her work.
But then her old acquaintance Neil Lerici is murdered at the annual Santa Cruz Artichoke Cook-Off, and her powers of investigation are called into action once more. Could Neil have been killed by the local restaurant owner who took his winning spot at the competition? Or maybe by one of his siblings, who were desperate to sell the family farm to a real estate developer?
Sally plunges headfirst into the case, risking alienating everyone she knows – including the dapper Detective Vargas, who finds her sleuthing both infuriating and endearing. And soon it's not only her restaurant and tentative new relationship that are on the line – it's her life . . .
The Fragrance of Death is a non-stop fun, cozy mystery that will keep your mind buzzing and your mouth watering, and contains a selection of delicious recipes to cook at home.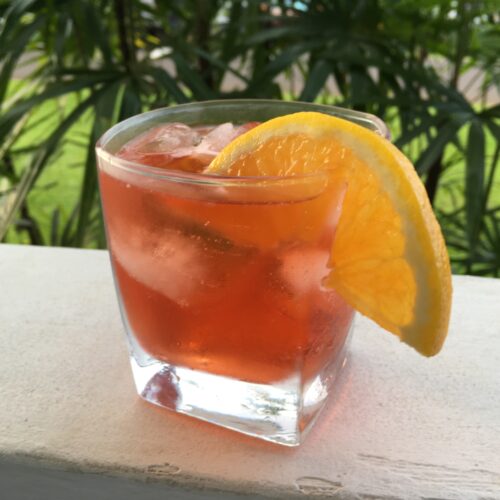 Print
"Rogue" Negroni Cocktail
Sally Solari, the protagonist of The Fragrance of Death, is the owner and sous chef at Gauguin, the trendy French-Polynesian restaurant she inherited from her aunt in book one of the Sally Solari mystery series. She pretty much grew up in the kitchen of her family's old-school Italian seafood restaurant out at the end of the historic Santa Cruz fisherman's wharf, so food and drink have been her life since before she can even remember.  
But it's an arduous vocation, that of a restaurateur, and achy feet and backs are the norm after a long night's shift on the hot line. So Sally likes to unwind after work with a nightcap of some sort—generally a bourbon-rocks. But when she's entertaining at home on her evening off, she'll often prepare something more festive for a pre-dinner drink. Like this take on the Negroni, a flavorful—and brightly colored—concoction that'll definitely get your lips smacking. (This recipe, and others, are included in The Fragrance of Death.) 
The classic version of this cocktail calls for equal parts of the three liquors, which makes for a beverage that—at least to my taste—is far too sweet. So I've come up with a drier version employing a higher percentage of gin. And although traditionalists may turn up their nose at the splash of lemon juice and soda added at the end, I find their inclusion makes for a lively and refreshing finish to the cocktail. 
Materials
1/4

cup

Dry Gin

1

tbsp

Campari liqueur 

1

tbsp

sweet red vermouth 

1

tsp

lemon juice 

2

tsp

soda water 

1

slice

orange or lemon slice, for garnish
Instructions
Place 4-5 ice cubes into a cocktail shaker, then add the gin, Campari, and vermouth. Shake vigorously until frothy, then pour everything—including the ice—into an Old Fashioned (or similar 10-oz.) glass. Add a splash of lemon juice and of soda, stir, and garnish with the slice of lemon or orange. 

 

Cin cin!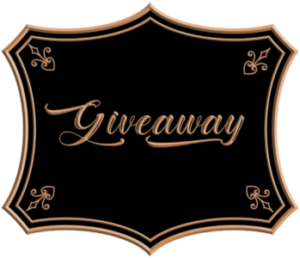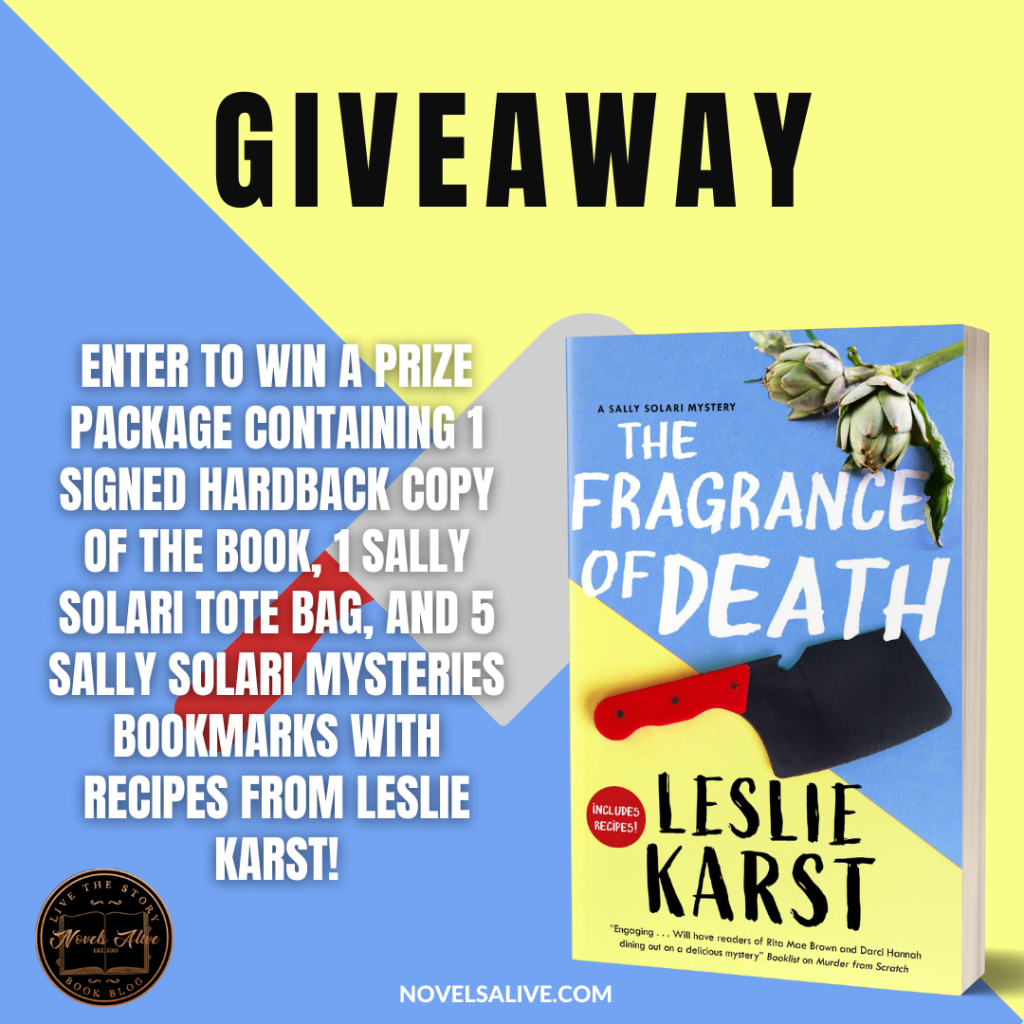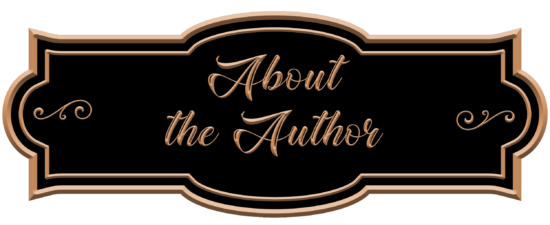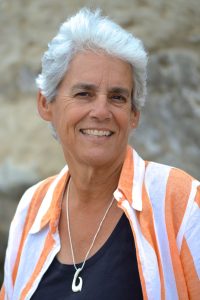 Leslie Karst is the author of the Lefty Award-nominated Sally Solari culinary mystery series. The daughter of a law professor and a potter, she waited tables and sang in a new wave rock band before deciding she was ready for "real" job and ending up at Stanford Law School. It was during her career as a research and appellate attorney in Santa Cruz, California, that Leslie rediscovered her youthful passion for food and cooking and once more returned to school—this time to earn a degree in culinary arts.
Now retired from the law, Leslie spends her time cooking, cycling, gardening, singing alto in her local community chorus, and of course writing. She and her wife and their Jack Russell mix split their time between Santa Cruz and Hilo, Hawai'i.

July 28 – Elizabeth McKenna – Author – SPOTLIGHT
July 28 – Maureen's Musings – SPOTLIGHT
July 29 – Ascroft, eh? – CHARACTER INTERVIEW
July 29 – Ruff Drafts – GUEST POST
July 30 – Lady Hawkeye – SPOTLIGHT
July 30 – #BRVL Book Review Virginia Lee Blog – SPOTLIGHT
July 31 – FUONLYKNEW – SPOTLIGHT
July 31 – Books a Plenty Book Reviews – REVIEW
July 31 – I Read What You Write – REVIEW
August 1 – Celticlady's Reviews – SPOTLIGHT
August 1 – Novels Alive – RECIPE POST
August 2 – Mysteries with Character – AUTHOR INTERVIEW
August 2 – Christy's Cozy Corners – AUTHOR INTERVIEW 
August 2 – Diane Reviews Books – SPOTLIGHT
August 3 – fundinmental – SPOTLIGHT
August 3 – Island Confidential – REVIEW, GUEST POST
August 4 – The Mystery Section – SPOTLIGHT
August 4 – Baroness Book Trove – SPOTLIGHT
August 5 – Literary Gold – SPOTLIGHT
August 5 – Sapphyria's Book Reviews – SPOTLIGHT
August 6 – BookishKelly2020 – SPOTLIGHT  
August 6 – Escape With Dollycas Into A Good Book – SPOTLIGHT