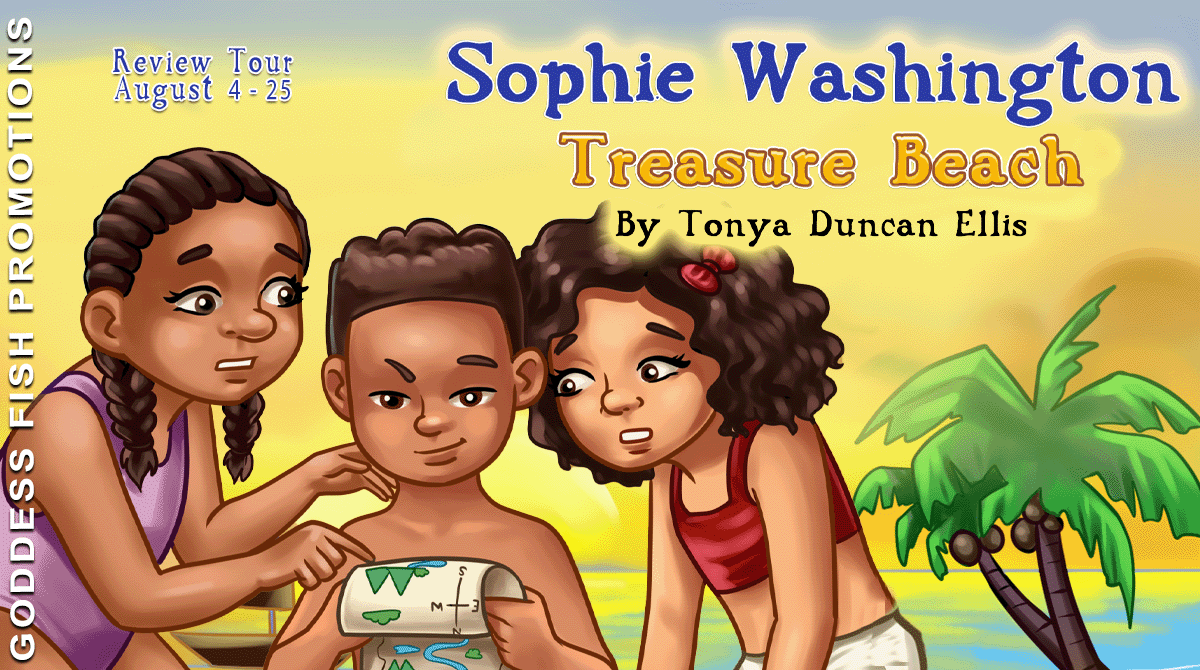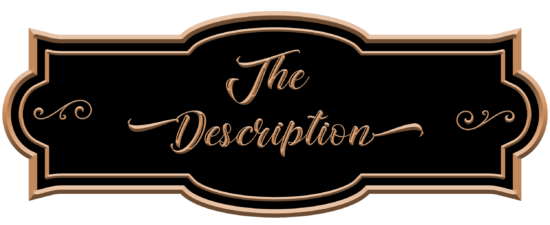 Sophie Washington: Book 13
Publication Date: July 1, 2022
A message in a bottle leads Sophie Washington and friends on a seaside treasure hunt in this exciting, illustrated chapter book adventure. It's summertime, and Sophie, her best friend, Chloe, and her younger brother, Cole are spending two fun-filled weeks in Corpus Christi, Texas with her young-at-heart grandmother. A surprise discovery on a day out at the beach takes them on a quest for riches. During their search, the kids snorkel, encounter endangered sea turtles, visit a World War II warship, and learn that honesty and true friendship are worth more than gold.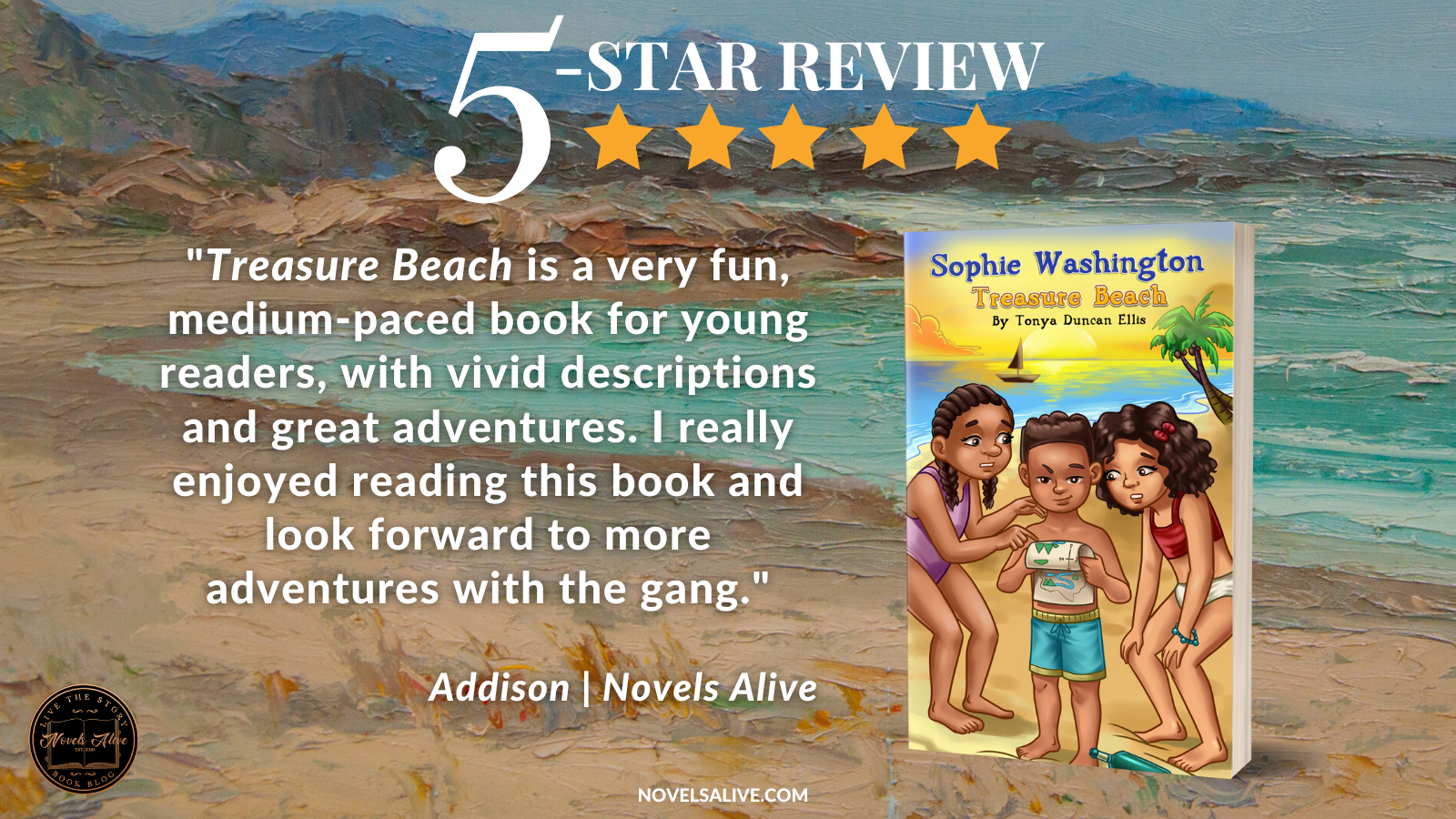 I was introduced to the Sophie Washington series by Tonya Duncan Ellis in the thirteen book, Treasure Beach. Though the book stood alone great, I feel like I would have benefitted from starting the series at the beginning.
Treasure Beach finds Sophie, Cole, and Chloe visiting their granny in Corpus Christi, Texas, on their summer vacation. Sophie and Chloe are building a sand castle on the beach, while Cole is searching the beach for hidden treasure with a metal detector. Cole moves closer to Sophie and Chloe, and the metal detector beeps wildly. Cole convinces the two girls to dig up their sand castle to see what the treasure may be. What they dig up is a note and pennies inside a green glass bottle.
When they open up the bottle, the note reads,
"Welcome to Treasure Beach!
This challenge is built for the bravest and bold.
Solve three clues for a prize wrapped in the shinest gold!
The first clue is at a site where reptiles roam.
Especially ones whose back is their home.
Good luck as you explore the sparkling city by the sea.
Best wishes as you make your final discovery!"
The three kids are confused about the message, and so is Granny. They decide they want to complete the puzzle and begin searching the internet.
We followed the four as they find clue after clue and discover new and exciting things about Corpus Christie and each other. They all become better friends because of it. They also get to experience new adventures and meet new animals. I especially enjoyed reading about their snorkeling trip and the coral reefs.
In the end, the four got a treasure none of them expected, but they certainly enjoyed!
Treasure Beach was a very fun, medium-paced book for young readers, with vivid descriptions and great adventures. I really enjoyed reading this book and look forward to more adventures with the gang.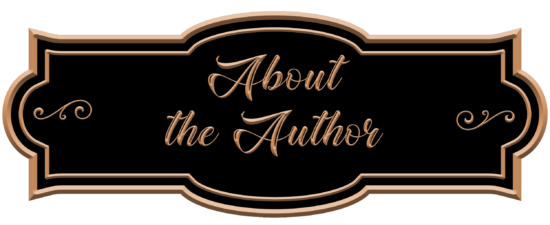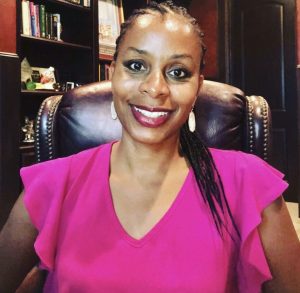 Tonya Duncan Ellis is author of the award winning, bestselling, Sophie Washington children's book series, geared toward readers ages 8 to 12, and is a member of the Society of Children's Book Writers and Illustrators (SCBWI). Her independently published books have been featured in the Houston Chronicle and the Baltimore Sun and have seen over 70,000 downloads and sales in the United States, India, Canada, and Great Britain. She has worked as a journalist and a freelance magazine writer, and is a graduate of Centre College of Kentucky and holds an M.B.A. degree from Washington University in St. Louis.
The twelve book Sophie Washington series stars a sweet and sassy African American preteen from Houston, TX and her diverse group of friends. Each funny and heartwarming story teaches lessons about friendship, responsibility, truthfulness, and perseverance.
Tonya loves to travel and has visited 49 American states, 20 countries, and three continents, but some of her best journeys have been between the pages of a novel. As a girl she could always be found with a book in her hand, and reading is still one of her favorite hobbies. When she's not reading or writing, the author likes to ride her bike, swim, and spend time with her husband and three children. She lives in Missouri City.

August 4: Gina Rae Mitchell
August 4: Andi's Middle Grade & Chapter Books
August 11: Kit 'N Kabookle
August 11: Fabulous and Brunette
August 18: Our Town Book Reviews
August 18: Sandra's Book Club
August 25: Locks, Hooks and Books
August 25: The Reading Addict
August 25: Novels Alive