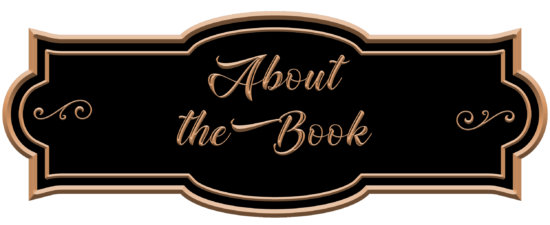 E&A Investigations Thriller Series: Book 2
Publication Date: June 7, 2023
At the request of an old college chum, former CIA operative and private investigator Mari Ellwyn investigates the blackmailing of a CEO amid a high-profile IPO deal and a motivated witness determined to expose him for corruption and fraud. Mari's new partner, Derek Abernathy tries to help uncover the truth behind the accidental death of two farm workers in the Central Valley, only to discover that they weren't accidental and they're connected to a seamy underworld of illegal drug manufacturing and toxic chemical dumping. Lured by compassion and ties to their former lives, Ellwyn and Abernathy leverage their collective experience in the biggest challenge of their lives – bringing justice and staying alive in the process.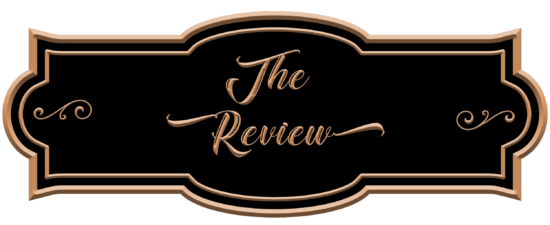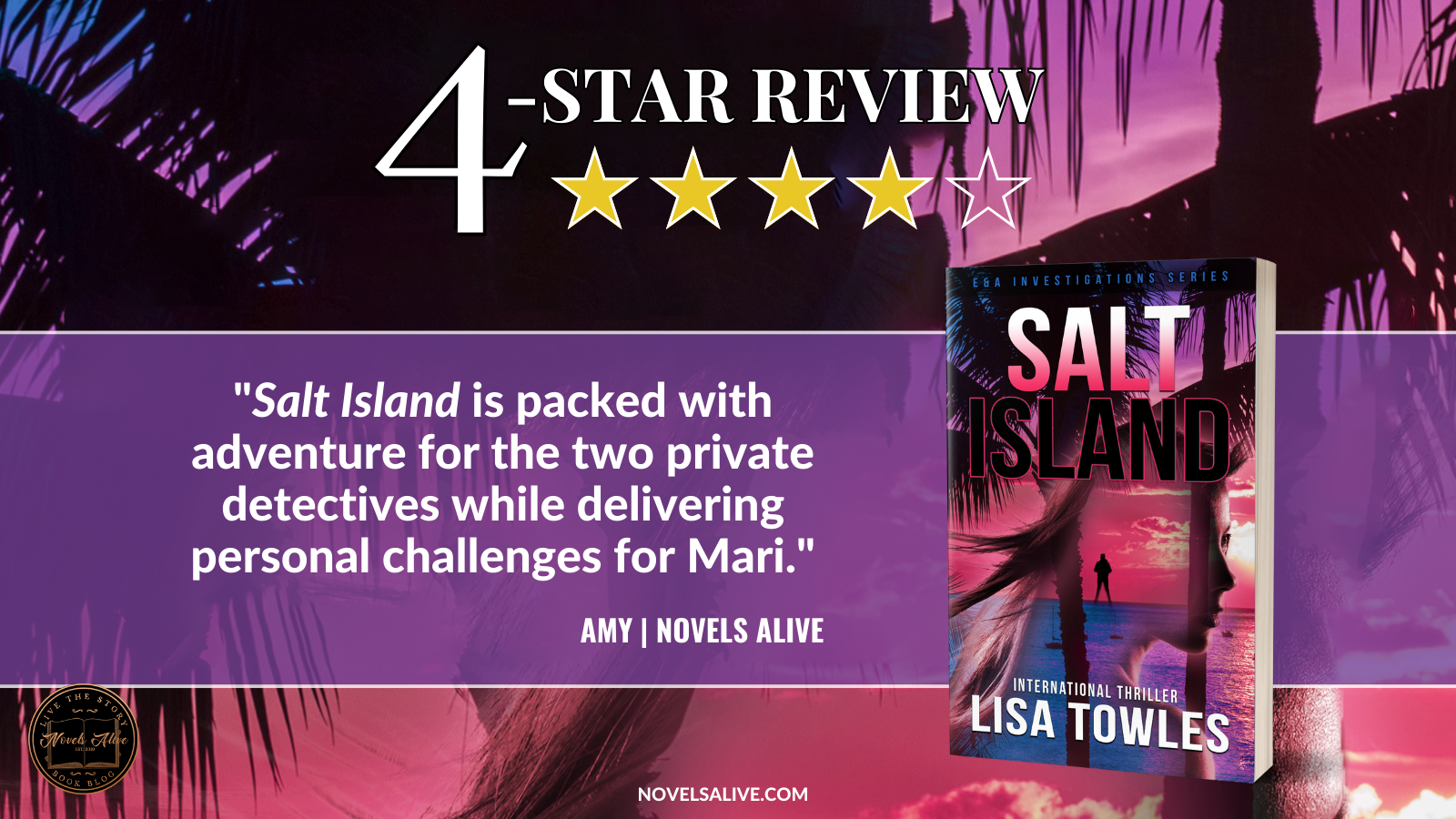 Juggling her role as a private investigator along with a family-approved occupation as a gallery owner doesn't leave Mari Ellwyn much time to search for her missing father.
Mari returns for another adventure in Salt Island, Book 2 in the E&A Investigations Thriller series by Lisa Towles. While there is no indication that the books must be read in sequence, there is a reference to Mari's kidnapping, which sparked my interest.
As a character, Mari has a rather wry sense of humor, which comes to life in the most unexpected situations. Her partner, Derek Abernathy, forms the second half of the PI firm. His level-headed approach serves as a solid contrast to Mari.
This installment has somewhat of a dual storyline, with Derek investigating a farm irrigation explosion that killed two workers. Mari, meanwhile, gets caught up in an intriguing agricultural tech case featuring corporate espionage.
With danger lurking in the shadows, the action intensifies, sprinkling some very interesting twists and turns.
Salt Island is packed with adventure for the two private detectives while delivering personal challenges for Mari.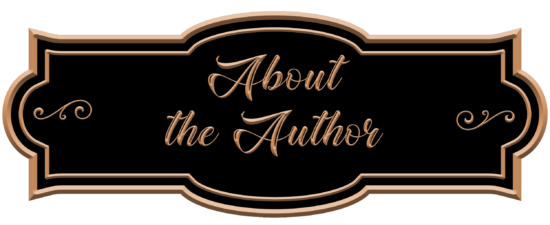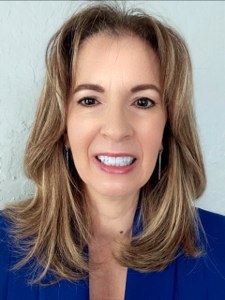 Lisa Towles is an award-winning, Amazon bestselling crime novelist and a passionate speaker on the topics of fiction writing, creativity, and Strategic Self Care. Lisa has nine crime novels in print with a new title, Salt Island, forthcoming in June of 2023. Her latest thriller, The Ridders, was an Amazon #2 Kindle Bestseller and won an American Fiction Award. Her psychological thriller, Hot House (June, 2022) was an Amazon #1 Bestseller (Kindle version) the first place Winner of the 2022 Book Fest Literary Award in Mystery & Crime. Her thriller Ninety-Five was released in November 2021 and won a Literary Titan Award for Fiction. Her 2019 thriller, The Unseen, was the Winner of the 2020 NYC Big Book Award in Crime Fiction, and a Finalist in the Thriller category of the Best Book Awards by American Book Fest. Her 2017 thriller, Choke, won a 2017 IPPY and a 2018 NYC Big Book Award for Thriller. Lisa is an active member and frequent panelist/speaker of Mystery Writers of America, Sisters in Crime, and International Thriller Writers. She has an MBA in IT Management and works full-time in the tech industry.

May 7
kickoff at Silver Dagger Book Tours
May 8
Author Kim Knight
InkSpired: Musings On All Things Literary
I'm Into Books
May 9
The Sexy Nerd 'Revue'
Painting With Words
May 10
4covert2overt ☼ A Place In The Spotlight ☼
Book Corner News and Reviews
May 11
All Things Dark & Dirty
May 12
FUONLYKNEW
My beauty my books
May 13
A Wonderful World of Words
May 14
Book Crazy
Anna del C. Dye official page
May 15
C.A.Milson
May 16
Romance – Sweet to Heat
Celticlady's Reviews
May 17
Books all things paranormal and romance
May 18
❧Defining Ways❧
Country Mamas With Kids
May 19
A Reader's Book Corner
May 22
Plain Talk Book Marketing
May 23
Craving Lovely Books
Bedazzled By Books
May 24
Novels Alive – REVIEW
Stormy Nights Reviewing & Bloggin'
May 25
Tina Donahue – Heat with Heart
eBook Addicts
May 26
Girl with Pen
May 29
ⒾⓃⓉⓇⓄⓈⓅⒺⒸⓉⒾⓋⒺ ⓅⓇⒺⓈⓈ
May 30
Insane Books
Inside the Insanity
May 31
Literary Gold
Twisted Book Ramblings
June 1
Midnight Book Reader
Momma Says: To Read or Not to Read
June 2
Angel's Guilty Pleasures
Trixie Reports Books
June 5
The Book Dragon
The Scratching Post
June 6
The Mystery Section
Royally Insane Books
June 7
Scrupulous Dreams
The Bookshelf Fairy