I allowed myself a few second's worth of geek-girl giggles when this author agreed to participate and answer "10 Questions with…", so it is with a huge amount of appreciation and adoration that Novels Alive in association with our sister site, Be My Bard, presents NEW YORK TIMES BESTSELLING AUTHOR…SABRINA JEFFRIES!
When creating the perfect hero and heroine, do you rely solely on your imagination or do you draw inspiration from other sources (family and friends, actors/actresses etc.) or a combination of both?
Occasionally I'm influenced by people I know or historical figures. There was a bit of my friend Ursula Vernon in Madeline from LET SLEEPING ROGUES LIE, and a bit of my siblings as well as an earl's family named Barry in the Hellions.  But for the most part, my characters come straight out of my imagination.
Which character from your own work would you most like to meet in the real world and why?
Minerva Sharpe. Because she's funny and a writer, and maybe she could give me more fodder for books.
Which character from another authors work would you also like to meet?
SJ-I would love to meet Sophia from Claudia Dain's Courtesan Chronicles series. She has secrets I would like to know! And she could teach me exactly how to get whatever I want from people. J
If you had to choose between writing a story that would leave your readers LAUGHING out Loud, CRYING from all the intense emotions or with a pressing need for a COLD SHOWER, which response would you prefer?
Do I HAVE to choose? Ideally, I want all of the above. But mostly I want to make them laugh. Laughter lightens the spirit whenever burdens weigh it down. Laughter is what kept me sane in the early years of my autistic son's life, so I'd like to do the same favor for my readers.
Living and breathing a cast of characters for months/years while writing a story must make it hard to set that character aside when the story is finished. Which character did you most have trouble with saying "Goodbye" to?
Charlotte, from my Heiresses series. She'd been  so integral a part of the whole series that I wanted to keep up with her.
A lot of authors are now using social media websites like FACEBOOK and TWITTER to connect with their fans and promote their new and upcoming work. How much of a difference do you believe that these interactions help in engaging new readers/fans to your work?
I don't like the time required to keep up with Facebook and Twitter, but I love being able to have a direct connection with readers. Social media enables authors to get more direct feedback from readers,  and it enables readers to glimpse the trials of writing firsthand. So I think Facebook and Twitter have mostly been a good thing.
Now that self-publishing is growing in popularity and even established "Print" authors are choosing to release some of their work outside the traditional norm of a publishing house, do you believe that the added level of control given to the author will ultimately see a rise in the quality of the works available or just the quantity?
Where's my crystal ball? J It's hard to say what will happen with that. Right now, we're sort of living in the wild west of publishing, and everyone is doing what they want, when they want, and how they want. Eventually, some rules and standards will emerge, but they will almost certainly be different from the ones we're used to. And that may be a good thing. It will keep the genre fresh. But I will say that author control doesn't necessarily mean greater or lesser quality. It just means a different sort of quality. Authors have a different focus from publishers, and that can work both for and against the author. Some of the same authors who were deemed unpublishable by publishers are finding that they aren't selling any better as self-published authors. Others have broken out spectacularly. So, as I said, it will be different. I don't think there will be any one direction for any one group.
Speaking of control…when it comes to the cover art, when a character or couple are portrayed it's not uncommon for them to be shown as a perfect model of themselves without any of the descriptive flaws found inside the pages of the story. Do you think that readers prefer the more romanticized version or would they rather see a truer version of the characters being portrayed? AND, which would you prefer?
I prefer whatever would make a reader pick up the book. People enjoy beautiful or striking covers, so if the character's flaws can be shown while not compromising the attraction of the cover, I'm all for it. Otherwise, the cover should be whatever best gets people intrigued. But I've always seen a cover as strictly a marketing tool and not a part of the book itself. It should not mislead the reader about the type of story they're getting between the pages. That's my only rule.
The NEWS is always doing stories on pirate and file sharing websites that illegally make copies of music, movies and television freely available online, but they rarely if ever include mention of eBooks in these reports. What are your thoughts on the lack of attention being given to this issue?
Piracy is overlooked in general, it seems to me. Do I wish people weren't pirating my books? Absolutely. But I'm not sure that more extensive news coverage will change the fact that it's done. The people who pirate know that what they're doing is wrong (or they wouldn't attempt to hide it). They just don't care. Until we can lead them to care, either by enforcing the law or changing the law, we're not going to win that battle.
Would you care to share something about your latest release or a story that you are working on now?
My latest release, WHEN THE ROGUE RETURNS, covers an area little discussed in historical romances—the creation of good-quality fake diamonds, which began in the 18th century with a man named Georg Friedrich Strass, who essentially "discovered" the rhinestone. My heroine, Isabella Cale, is a jeweler who's an expert at creating fake diamonds, so expert that she gets herself and her new spouse, Victor Cale (cousin to the duke in WHAT THE DUKE DESIRES) embroiled in a plot to steal royal diamonds. Ten years later, after the plot separates her from her husband, they get a second chance at love. I had to do a LOT of research into diamonds and the diamond industry. Oh, how we suffer for our art! J
Raised amidst the rubber plantations in Thailand with missionary parents, Sabrina Jeffries likes to say she rode to her bestselling success on the back of an elephant. In truth, Jeffries has earned numerous placements on the New York Times and USA Today lists with Regency historicals that readers savor for her trademark sexy blend of witty dialogue and enterprising characters. It's no accident she has been dubbed "The Queen of the Sexy Regency Romance."
WHEN THE ROGUE RETURNS will be available January 21st. Look for it all major online book retailers for pre-order.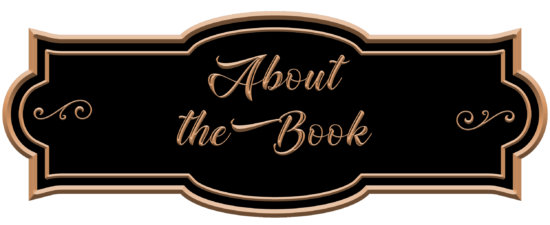 The second sparkling book in the New York Times bestselling Duke's Men historical romance series, featuring the Duke's cousin and a skilled female jeweler who must unravel a mystery ten years in the making.
USA TODAY BESTSELLING AUTHOR SABRINA JEFFRIES SHINES BRIGHTLY WITH THIS SPLENDID NEW SERIES!
They are the Duke's Men: an investigative agency born from family pride and irresistible passion, risking their lives—and sometimes their hearts—as they unravel shocking deceptions and scandalous transgressions!
Victor Cale never imagined that his sweet, shy bride, Isabella, would use her talent for creating exquisite imitation jewels in a criminal way. But there's no denying that Isa's handiwork was used in the brazen heist of the Dutch royal family's diamonds—after she disappeared into the night.
Ten years later, still reeling from her betrayal and enraged that her duplicitous side was so undetectable, Victor is sent to Edinburgh to investigate a wealthy baron's mysterious brideto- be. Simple enough—until the "fiancée" proves to be Isa, masquerading as an alluring young widow.
No longer the meek and mild girl he once knew, the bold woman vehemently asserts that it was Victor who abandoned her after he helped steal the royal diamonds! Piecing together the truth of the past reawakens their volatile passion, which burns hotter than ever. But with a decade of secrets between them, Victor and Isa must trust each other in order to bring the real thieves to justice—without getting burned themselves.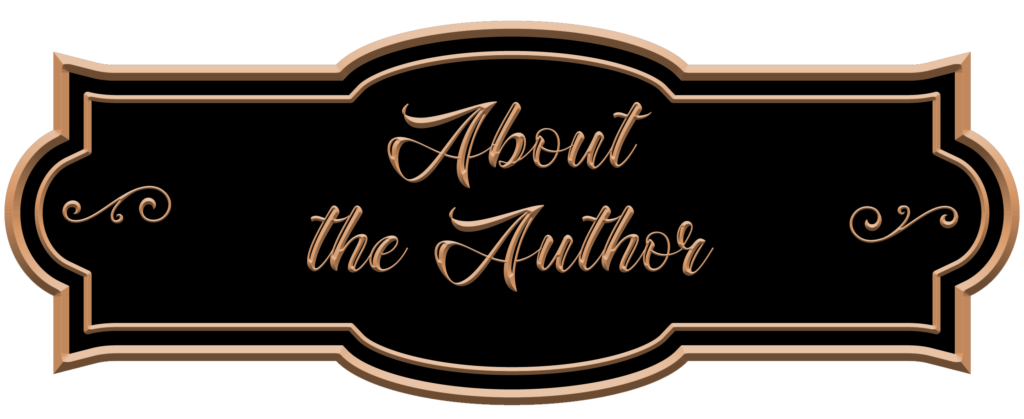 Sabrina Jeffries is the New York Times bestselling author of more than 50 novels and works of short fiction (some written under the pseudonyms Deborah Martin and Deborah Nicholas).
At home in front of a crowd, Jeffries is a sought-after speaker, as evidenced by her 2010 gig as emcee for the National Romance Writers of America's 30th Anniversary Awards Ceremony.
Whatever time not spent speaking to organizations around the country or writing in a coffee-fueled haze is spent traveling with her husband and adult autistic son or indulging in one of her passions—jigsaw puzzles, chocolate, and music.
With over 9 million books in print in more than 20 languages, the North Carolina author never regrets tossing aside a budding career in academics (she has a Ph.D. in English literature) for the sheer joy of writing fun fiction, and hopes that one day a book of hers will end up saving the world.
She always dreams big.