With a tremendous amount of gratitude, Novels Alive would like to thank USA Today Bestselling author Alexandra Hawkins for participating in our sister site, Be My Bard's  "10 Questions With…". Look for TWILIGHT WITH AN INFAMOUS EARL at your local and online retailers and be sure to check out the recently revised and re-issued titles THE NO GOOD IRRESISTIBLE VISCOUNT TIPTON and THE SCANDALOUSLY BAD MR. MILROY. They are not to be missed.
When creating the perfect hero and heroine, do you rely solely on your imagination or do you draw inspiration from other sources (family and friends, actors/actresses etc.) or a combination of both?
I never base my characters on real people.  I outline all of my plots in advance, and I apply the same attention to detail to my characters.  I create lists of physical characteristics, personality traits, internal/external motivations, and flaws.  My selections are incorporated into a character profile.  I also use images, but I steer clear of models and actors/actresses that are familiar to me.  Everything goes into a binder and I continue to update each profile as the series progresses.
Which character from your own work would you most like to meet in the real world and why?
It's a difficult choice since I've written sixteen books and I love all of my heroes and heroines.  However, one hero that's stood out over the years has been Rayne Wyman, Viscount Tipton from THE NO GOOD IRRESISTIBLE VISCOUNT TIPTON (aka A LADY'S MISCHIEF).  He is an interesting hero.  At an early age, he suffered a traumatizing event that has left a physical and emotional mark.  He is also a man of science, which is something I've always liked about him.  Tipton doesn't believe he is a good man, and it's fun to watch Devona prove to him and his family that there is more to him than cold logic.
Which character from another authors work would you also like to meet?
Just one?  Let's see . . . Eve Dallas's sexy husband, Roarke from J.D. Robb's In Death series.
If you had to choose between writing a story that would leave your readers LAUGHING out Loud, CRYING from all the intense emotions or with a pressing need for a COLD SHOWER, which response would you prefer?
I'd prefer to make a reader laugh rather than cry.  Each book is different, but most of my stories cover a range of emotions.
Living and breathing a cast of characters for months/years while writing a story must make it hard to set that character aside when the story is finished. Which character did you most have the trouble with saying "Goodbye" to?
For the Lords of Vice, I've always had a soft spot in my heart for Sin and Dare.  While I was writing Frost's book, I fell in love with his tender side—a side, he was often reluctant to share with anyone.  When I turned in the final edits for TWILIGHT WITH AN INFAMOUS EARL, I felt as if I was saying "farewell" to a good friend, especially since this marked the end of the series. 
A lot of authors are now using social media websites like FACEBOOK and TWITTER to connect with their fans and promote their new and upcoming work. How much of a difference do you believe that these interactions help in engaging new readers/fans to your work?
I think Facebook and Twitter are great ways to engage fans, but not everyone uses those sites.  Facebook is also making it increasingly difficult to reach out to fans unless you are willing to pay for it.  Because of this, I don't limit myself to just those sites.  I also use Goodreads and Google+, along with my website and newsletter. 
Now that self-publishing is growing in popularity and even established "Print" authors are choosing to release some of their work outside the traditional norm of a publishing house, do you believe that the added level of control given to the author will ultimately see a rise in the quality of the works available or just the quantity?
In general, self-publishing is offering a mixed bag when it comes to quality.  Not everyone is investing in a good editor, copy editor, formatting, and cover art.  I doubt this will change as long as there are very few restrictions when it comes to uploading content.  I do think "print" authors have a slight advantage since they've been through the production process.  It makes sense that they'd want the quality of their self-publishing works to mirror what they have in print.
Speaking of control…when it comes to the cover art, when a character or couple are portrayed it's not uncommon for them to be shown as a perfect model of themselves without any of the descriptive flaws found inside the pages of the story. Do you think that readers prefer the more romanticized version or would they rather see a truer version of the characters being portrayed? AND, which would you prefer?
It depends on the book.  Covers are a marketing tool so a romanticized version will have a more universal appeal to the browsing reader.  What bothers me as a reader and author is when the cover doesn't match the basic character descriptions (e.g. wrong hair color, body build, period appropriate clothing, etc.) or the art style doesn't complement the story. 
The NEWS is always doing stories on pirate and file sharing websites that illegally make copies of music, movies and television freely available online, but they rarely if ever include mention of eBooks in these reports. What are your thoughts on the lack of attention being given to this issue?
I've also noticed that ebooks are rarely mentioned when national news organizations discuss piracy.  I can only speculate on the reasons.  When I sold my first book, no one was worried about ebook piracy but peer-to-peer file sharing was already a problem for the movie and music industries.  These days, my books are pirated within hours of a release.  It's a growing problem that deserves more attention from the media. 
Would you care to share something about your latest release or a story that you are working on now?
I'm up for a new contract with my publisher so I'm not sure what's next for me.  I hope to have more details to share in a month or two.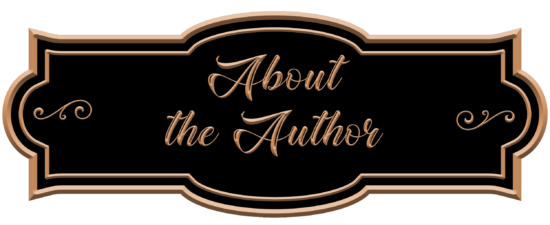 Alexandra Hawkins is an unrepentant Anglophile who discovered romance novels as a teenager and knew that one day she would be writing her own. In "The Lords of Vice" series, she has combined her love of English history, mythology, and romance to create sensual character-driven stories that, she hopes, will touch readers' hearts. Alexandra lives in Georgia with her husband and three children.