Phenomenal answers! A huge and heartfelt THANK YOU, to Lorraine Heath for taking the time to participate in Novels Alive, in association with our sister site, Be My Bard's "10 Questions With…"
When creating the perfect hero and heroine, do you rely solely on your imagination or do you draw inspiration from other sources (family and friends, actors/actresses etc.) or a combination of both?
I rely on my imagination as well as my personal definition of what constitutes a hero. Family oriented, conviction, madly in love with the heroine. Now, I may use examples from family or friends or others to give texture to my characters. For example in THE LAST WICKED SCOUNDREL my hero likes to row along the Thames every morning. One of Queen Victoria's advisors was known to do the same thing. In PARTING GIFTS, the children's uncle clears his throat very loudly to keep them in line. I have an uncle who used the same approach to get me to settle down when I was much younger.
Which character from your own work would you most like to meet in the real world and why?
Interesting question. I would have to say the Earl of Claybourne from IN BED WITH THE DEVIL. He's such a scoundrel and had such a singular upbringing on the streets until he is taken in by an old gent who believes Claybourne is his lost grandson. Claybourne has his doubts but he has a strange honesty about him. He is determined to look after the title and estates because of the old gent's faith in him. I found him to be a rather complex and intriguing character. As did the heroine, Lady Catherine Mabry.
Which character from another authors work would you also like to meet?
Would have to be Chase from Sarah MacLean's Rules of Scoundrels series.
If you had to choose between writing a story that would leave your readers LAUGHING out Loud, CRYING from all the intense emotions or with a pressing need for a COLD SHOWER, which response would you prefer?
Crying. Comes from my mother instilling in me the belief that the best stories won't half make you cry. Although I do like to sprinkle laughter and the need for a cold shower throughout the story, I want it to end with tears.
Living and breathing a cast of characters for months/years while writing a story must make it hard to set that character aside when the story is finished. Which character did you most have the trouble with saying "Goodbye" to?
Rafe Easton fromLORD OF WICKED INTENTIONS. He kept intruding while I was writing WHEN THE DUKE WAS WICKED, the story that followed Rafe's. I would find myself slipping into Rafe's character, writing from his POV. He was a very strong character.
A lot of authors are now using social media websites like FACEBOOK and TWITTER to connect with their fans and promote their new and upcoming work. How much of a difference do you believe that these interactions help in engaging new readers/fans to your work?
I'm not convinced that Social Media brings me new readers. However I think it keeps me in touch with my readers and ensures that they know what is happening with me. I can't imagine anyone who doesn't read my books following me on Facebook or Twitter. I see it as more of a connection with my loyal readers. I love communicating with them and hearing from them.
Now that self-publishing is growing in popularity and even established "Print" authors are choosing to release some of their work outside the traditional norm of a publishing house, do you believe that the added level of control given to the author will ultimately see a rise in the quality of the works available or just the quantity?
Unfortunately, I think only a few authors have the skillset needed to produce a quality book without input from someone invested in the outcome of the product. With traditional publishing, I have an editor who is invested in my work. She takes the time to help me strengthen my work. When we are writing, we tend to become too close to the story and sometimes we miss opportunities to bring more depth to the tale. I may at some point dip my toes in the indie pool but for right now, I'm still most comfortable with traditional publishing.
Speaking of control…when it comes to the cover art, when a character or couple are portrayed it's not uncommon for them to be shown as a perfect model of themselves without any of the descriptive flaws found inside the pages of the story. Do you think that readers prefer the more romanticized version or would they rather see a truer version of the characters being portrayed? AND, which would you prefer?
I would think readers prefer the more romanticized version. I do. I don't expect the cover to be a true representation of what happens in the story. The cover is about marketing, grabbing someone's attention so they'll pick up the book and give it a read. The words then, hopefully, have them shifting to the author's name when determining what to buy. In other words, a cover may make me read an author for the first time but if she draws me into her story, after that it wouldn't matter if her cover was a paper. After that, I'm buying based on name.
The NEWS is always doing stories on pirate and file sharing websites that illegally make copies of music, movies and television freely available online, but they rarely if ever include mention of eBooks in these reports. What are your thoughts on the lack of attention being given to this issue?
I would like to see more attention given to the pirating of books. I'm really not sure why it's not elevated to the level of movies, music, and TV.
Would you care to share something about your latest release or a story that you are working on now?
My next release is a novella that completes the Scoundrels of St. James series. THE LAST WICKED SCOUNDREL is William Graves' story. It's available electronically beginning January 7. Winnie, the Duchess of Avendale, fears she is going mad and turns to the noted physician William Graves for help. What begins as a mission of mercy soon turns into a night of passion, but a dark secret threatens to destroy them and all they hold dear.
The eagerly anticipated final story in the Scoundrels of St. James series!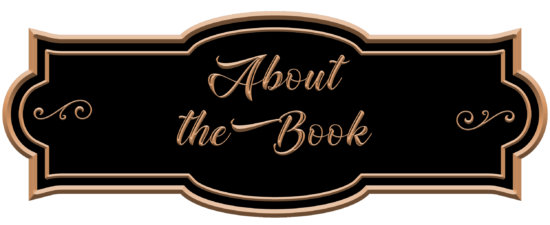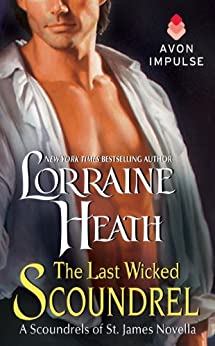 William Graves is the last of Feagan's scoundrels. A one-time grave robber turned royal physician, he has devoted his life to saving others, because he knows there is no way to save himself. Especially not around a lady such as Winnie. Though underserving of her touch, he cannot resist, his passion cannot be tamed…even in the face of certain danger. Winnie, the Duchess of Avendale, never knew peace until her brutal husband died. With William she's discovered burning desire—and the healing power of love. But now confronted by the past she thought she'd left behind, Winnie must face her fears…or risk losing the one man who can fulfill all her dreams.

THE LAST WICKED SCOUNDREL
LORD OF WICKED INTENTIONS
WHEN THE DUKE WAS WICKED
IN BED WITH THE DEVIL
PARTING GIFTS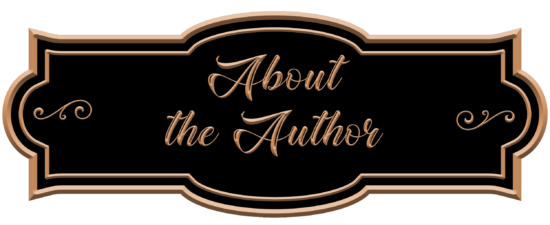 Lorraine Heath has always had a soft spot for emotional love stories. No doubt because growing up, watching movies with her mom, she was taught that the best movies "won't half make you cry."
The author of more than 60 novels, she writes historical and contemporary romance for adults and historical romance for teen readers. Under the names Rachel Hawthorne and Jade Parker, she writes popular contemporary, historical, and paranormal romance for teens readers. She also writes young adult with her son under the name J. A. London.