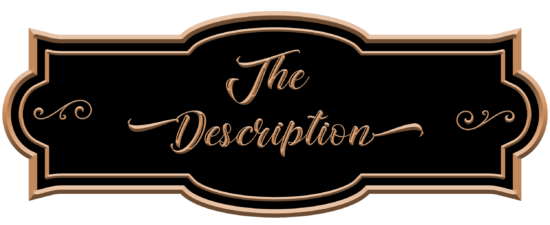 Mistress of the Art of Death: Book 5
Release Date: October 20, 2020
"Medieval-mystery writing at its best."—New York Daily News
At long last, the much-anticipated final installment in Ariana Franklin's popular Mistress of the Art of Death historical mystery series, set in Norman England.
England. 1191. After the death of her friend and patron, King Henry II, Adelia Aguilar, England's vaunted Mistress of the Art of Death, is living comfortably in retirement and training her daughter, Allie, to carry on her craft—sharing the practical knowledge of anatomy, forensics, and sleuthing that catches murderers. Allie is already a skilled healer, with a particular gift for treating animals. But the young woman is nearly twenty, and her father, Rowley, Bishop of Saint Albans, and his patron, the formidable Queen Eleanor of Aquitaine, have plans to marry Allie to an influential husband . . . if they can find a man who will appreciate a woman with such unusual gifts.
When a friend in Cambridgeshire falls ill, Allie is sent to Ely, where her path will cross with Lord Peverill, a young aristocrat who would be a most suitable match for the young healer. But when Allie arrives, all is chaos. A village girl has disappeared—and she's not the first. Over the past few months, several girls from the villages surrounding Ely have vanished. When the body of one of the missing is discovered, Allie manages to examine the remains before burial. The results lead her to suspect that a monstrous predator is on the loose. Will her training and her stubborn pursuit of the truth help her find the killer . . . or make her the next victim?
A richly detailed, twisty thriller, Death and the Maiden is historical mystery at its finest—and a superb final episode in Ariana Franklin's much-loved, much-acclaimed series.

This was the first book I have read by the author(s) in the "Mistress of the Art of Death" series but I was able to read this book as a standalone without any issue.
I feel that I must add a caveat to my review that the medieval period isn't my favorite period in history to read, I prefer post-1500s, but I was drawn in very quickly by the superb writing style of the author(s).
While I was a little bogged down by some of the words used in the book—which normally, I would have rushed to my dictionary to look up in my neverending attempt to increase my vocabulary—they were interesting. They did add an element of authenticity to the storyline, which I can always appreciate.
Allie is the nearly 20-year-old daughter of the venerated "Mistress of the Art of Death," a Medieval Dr. Maura Isles (Rizzoli & Isles). Learning alongside her mother how to solve murders, and mend the body, she is sent to the Fens to heal a beloved friend of the family while her mother recuperates from a broken foot.
While there, she is told of many young girls' mysterious disappearances in the area, which look to be very suspicious. One of the girls' bodies has been found in the marsh—an apparent drowning—but a local girl is still missing.
When the local girl's body is found, the father of her friend Hawise sneaks her to the body to examine it for forensic clues. There, she finds the clue the town needs to know—they have a serial killer in their midst.
In the 1100s, Allie has to be very careful with her skills to not be called out as a witch, which was a genuine concern, but then so was being murdered by a serial killer.
There was never a time when I felt the pacing was slow or impeded by too many details, and I was always excited to read on to find out what would happen next.
The research was impeccable, and the characters well-rounded. I truly felt the pressure Allie must have felt from her father of finding a husband, or worse, being stuck with one her father chose for her! Or her mother not to find a husband and stay with her. Of herself to be independent and free in a society that didn't value independence for women. I loved Penda and her warrior spirit, Hawise's anecdotes and quick wit, and Rowley's devotion to his beloved wife, daughter, and country. Overall, the characters were loveable, yet flawed—just as humans should be.
The one gripe I did have (without giving away the ending) is that we don't find out WHY the killer did what they did. That may not bother some, but it really bothers me. There was a story there, and we didn't get to find it out. That is why I took 1/2 a star off. Don't let that keep you from reading this incredible book.
Overall, if you like forensic mystery, I highly recommend this book not only for the mystery but also for the history and the character arc. It is superbly written and well-executed. Well, done!
*I was given this ARC by the publisher in exchange for an honest review.