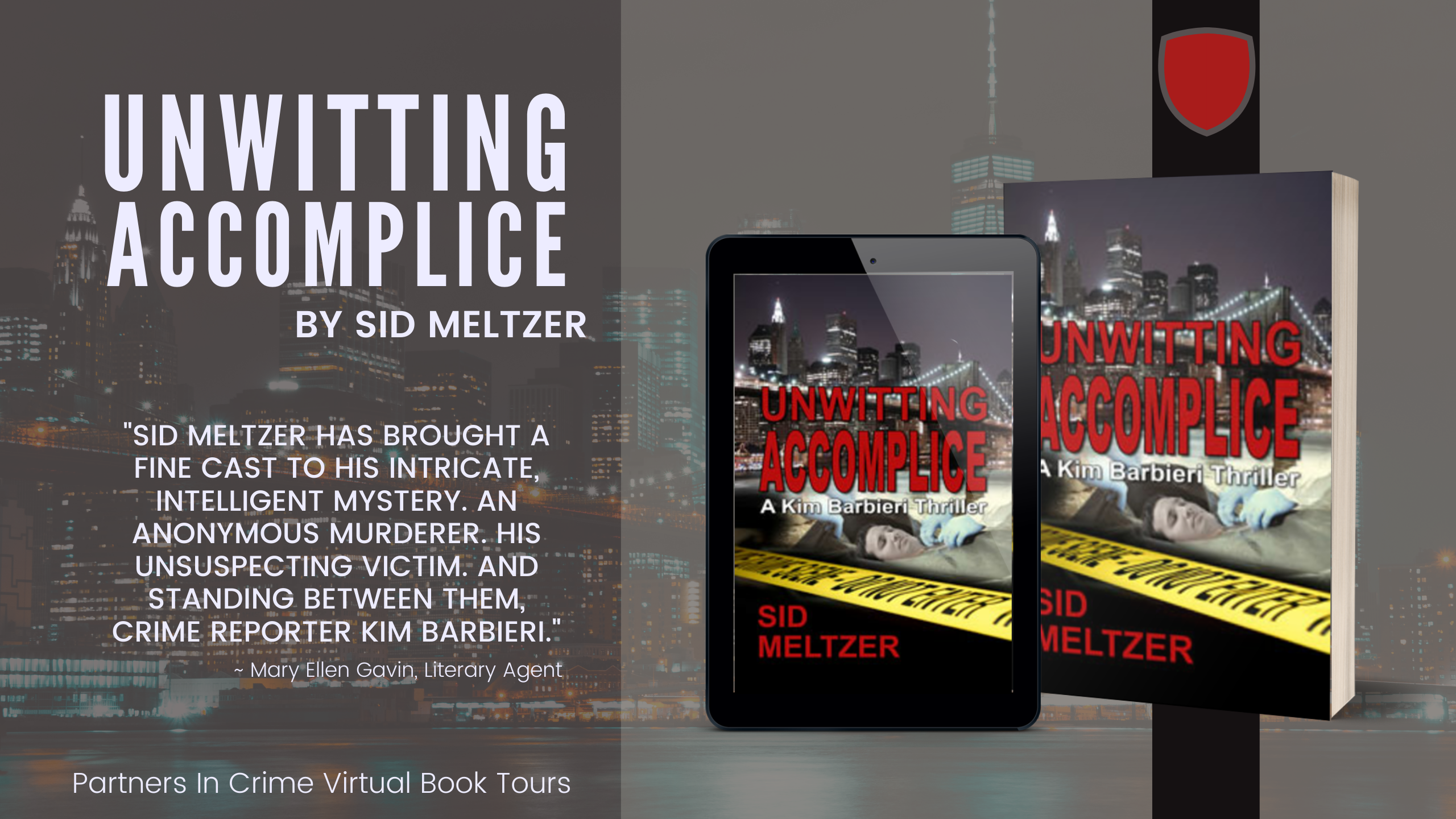 Pittsburgh is known for mass-producing steel. Detroit, for cars.
Brooklyn—the setting for my novel, Unwitting Accomplice—mass produces writers. Or seems to, anyway.
Woody Allen, Jennifer Egan, Joy Behar, and James McBride all hail from there. As do Susan Isaacs, Jonathan Lethem, Bernard Malamud, Rona Jaffe, and Mickey Spillane. Lee Israel, Maurice Sendak, Brad Meltzer (no relation, or at least none he's willing to admit), Irwin Shaw, Howard Zinn, Larry David, and Truman Capote—Brooklynites all.
And now, yours truly.
Let me be clear. I don't claim to be anywhere near as good as them, or as prolific. Maybe one day, but not now. About all, I have in common with these literary giants is my place of birth. But it is interesting, isn't it, that this modest metropolis has turned out so many people who've figured out a way to write for a living.
So what is it about Brooklyn that's produced so many novelists, playwrights, and screenwriters? Frankly, I'd like to tell you I know, but I don't. No clue. What I can tell you are some basic facts about my hometown. And show you why you could expect more writers from there in the future.
Brooklyn's a part of New York City, just across the river from Manhattan, and it's surrounded on three sides by water. It's home to about two and a half million people—just behind LA and Chicago—of every possible race and religion. Jewish, Italian, African American, Irish, Hispanic, Arab, etc., etc. And lately, hipsters, entrepreneurs, and other gentrifiers priced out of the city proper.
People tend to live on their own, in Italian neighborhoods, or Jewish neighborhoods, or Hispanic neighborhoods. They have their own newspapers, in the own language. My hometown is very tribal. About half speak English at home, the rest Chinese, Russian, Yiddish, French creole, or another foreign tongue. If you walk around, you're much more likely to hear a European or Spanish, or Middle Eastern accent than the "Brooklyn accent" heard in movies and TV.
Brooklynites are Democratic. It's been about a century since most of them voted for a Republican presidential candidate. More than half are women, and more than a third were born somewhere else. Three-fifths of households there do not have cars. About half work in Brooklyn, and half outside of it. Which usually means taking a bridge or tunnel or ferry back and forth.
Children there have always gone to regular, unremarkable schools and colleges, both public and private. There is no Brooklyn University of Writing Good.
That's the shorthand version of the Brooklyn I know—the hometown I tried to capture in Unwitting Accomplice. The Brooklyn of today is almost unchanged from the Brooklyn I grew up in a half-century ago—the incubator for all the great writers I mentioned earlier. It has the same tribalism, the same melting pot, the same culture, the same energy.
William Shakespeare, who wasn't from Brooklyn but was a pretty good writer anyway, once wrote that "What's past is prologue." So it's safe to say that you'll be reading books by future generations of Brooklyn authors for years to come.
Maybe it is the water, after all.
Publication Date: December 7, 2020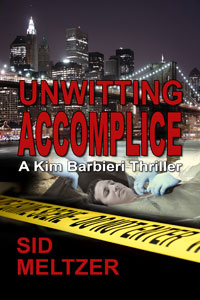 How can a homicide be prevented when it's still only in some stranger's head?
Kim Barbieri, a tough, street-smart New York City crime reporter unfazed by male egos and mangled bodies, is sent an anonymous note with a sinister message:
I intend to commit a murder
She doesn't know who the killer is.
She doesn't know who his victim will be.
She doesn't know where, when, and how he will strike.
But there is one thing she does know: If she doesn't learn to think like a killer, someone's going to get away with murder.

"The tension builds page after page, chapter after chapter, between the psycho driven to kill and the reporter determined to stop him—ending with a surprise twist I just didn't see coming. And I'm a thriller writer!" ~ Steven Pressfield, bestselling author of Gates of Fire and A Man at Arms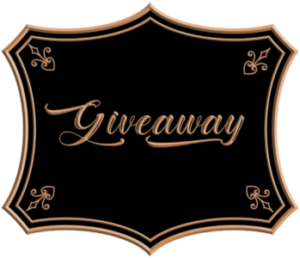 This is a Rafflecopter giveaway hosted by Partners in Crime Virtual Book Tours for Sid Meltzer. There will be 2 winners of one (1) Amazon.com Gift Card each. The giveaway begins on March 1, 2021, and runs through April 2, 2021. Void where prohibited.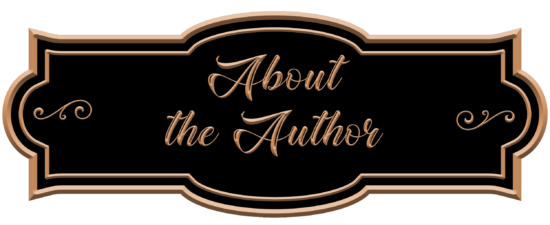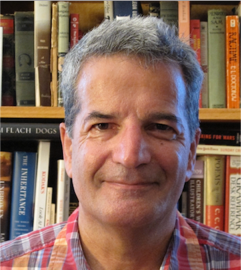 Sid Meltzer took a couple of worthwhile detours on his way to becoming a crime fiction writer.
He started out as an NYS Supreme Court Probation Officer, a job that helped him see things from a criminal's point of view— and let him peer into their minds' many dark alleys.
Working with ethically-challenged rascals prepared him well for the caliber of people he met in his next career— advertising. That is where he learned how to craft stories that draw readers in and keep them engaged.

Blog Tour Organized by: