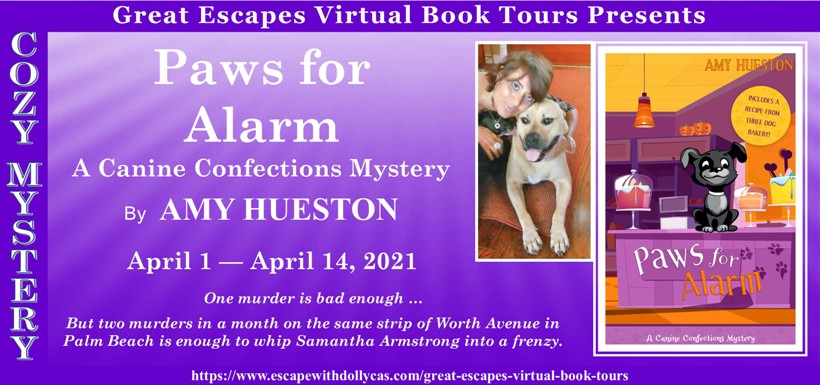 I get this question a lot. Why am I writing a cozy mystery series with a dog bakery? Actually, most people that ask seem sort of excited that I'm writing about a bakery for dogs and not a bakery for humans. Not that there's anything wrong with bakeries for humans (or the cozies that include them). I'm the first to tell you, hand me a plate of cannoli and I can inhale them without coming up for air.
So there's that. I love pastry. But—and this will be a shock to anyone who follows me on Facebook, Intsta, or Twitter, I love dogs. Really love. Like, I find it extremely challenging to pass a dog on the street or on a sidewalk without at least waving to the furry fella.
Combining the two—pastry and dogs—was a no-brainer. And the other part of the question, why write cozy mysteries is because, while I love reading and writing psychological thrillers and horror, there's also a time and a place where I just want to cozy up on my couch and cuddle up with a clean, safe cozy. Clean cuz there's no naughty language and safe because there's no gore or anything to get too worked up about. You know, besides murder.
And my Canine Confections series is in a happy location, or it seems so. Palm Beach is a state of mind as much as it is a real place. It brings up thoughts of sunshine and the "good life." It allows me to add characters that fit the role of wealthy, zany folks who may or may not be the killer. I can also talk about the splashy Worth Avenue and its famous shops like Jimmy Choo and Chanel.
Dogs play a key role and Sweet Pea is the lead dog character. She gets adopted by my main human character Samantha Armstrong in Paws for Concern, Book One in the series. By Book Two, Paws for Alarm, Sweet Pea finds she has to contend with a cat and as we all know, cats often boss the dog around, especially when the dog is as sweet as Sweet Pea.
I'm pretty excited to be already in the middle of writing Book 3 in the Canine Confections series and it will also be out this year. But for now, Book 2, Paws for Alarm is here and available at Amazon and Barnes and Noble.
All in all, if you like small communities where friendships are valued (both human and human/animal), picturing yourself in a sunny locale, trying to solve a mystery along with the characters, and escaping into a world from book to book where you don't have to learn a whole bunch of new characters but rather only a couple of new ones each new story, my Canine Confections might be for you.
I'd love to hear what you love most about cozies in series and what sort of irks you. Does the love triangle bother you? Because, I hate to spill the tea, but Samantha goes through a small case of the Love Triangle in Paws for Alarm. It gets resolved by book's end.
I'd also love to hear about if you bake for your pet because…the world-famous Three Dog Bakery, with locations and products all over the world, has created recipes just for my Canine Confections series! How cool is that?!
Talk to me! Let me know what you love about cozies, what irks you, if you read other genres if you have a dog (pics please) if you've ever baked for your pooch, etc.
😊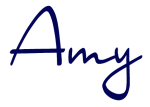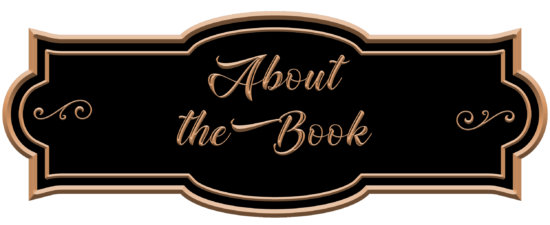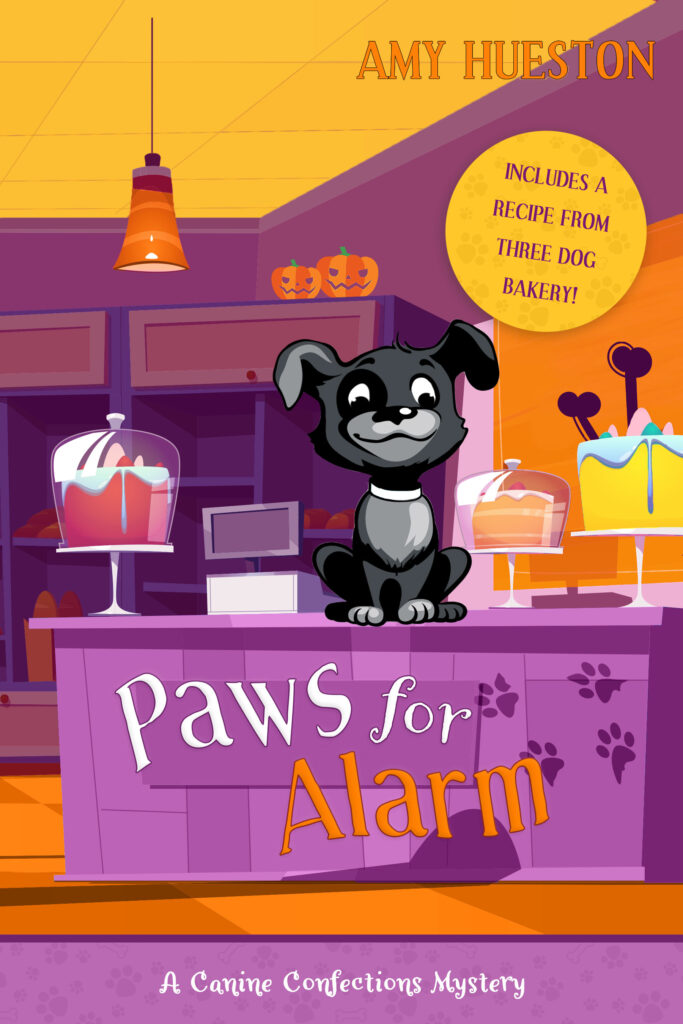 When Samantha relaxes into her new role as a dog mom, finds a circle of friends in her new hometown, and sees her new dog bakery Canine Confections barking up business, she's thrilled that things are going so well … until she hears a bloodcurdling scream from the pastry shop two doors down and runs over to find a dead body on the floor.
Suddenly Samantha finds herself in a race against time to find not only the thief who is stealing from the upscale shops, but a murderer, too. Samantha's Lab-Mix Sweet Pea wags her tail through all of the clues, suspects and shenanigans. Both Samantha and Sweet Pea are aided in their amateur investigation by the other shopkeepers on the elegant Worth Avenue, and Samantha finds the suspect list growing at every turn.
To make matters worse, Samantha's old boyfriend arrives in town, and mysterious people start showing up at the Sophisticated Pet and New Age stores nearby. Samantha soon finds that things are not what they seem, and she must figure out what's going on—or become the next dead body on a bakery floor.
Includes an original recipe from the world-famous Three Dog Bakery!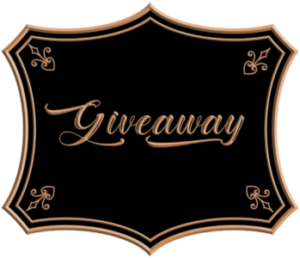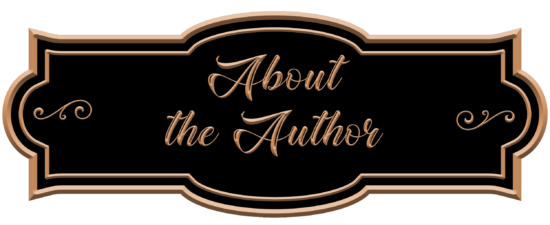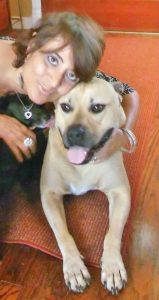 Amy Hueston writes mini-mysteries for Woman's World magazine when she isn't writing mystery and suspense novels. The first 3 books in her Canine Confections mystery series have an abundance of dogs and pastries, two of her favorite things, and will be available in 2021. Amy is also a professional singer who has performed nationally and internationally. A sought-after singer in South Florida, Amy draws on these experiences when writing.

April 1 – Novels Alive – GUEST POST
April 1 – FUONLYKNEW – SPOTLIGHT
April 2 – I'm All About Books – SPOTLIGHT
April 2 – A Wytch's Book Review Blog – CHARACTER INTERVIEW
April 3 – Celticlady's Reviews – SPOTLIGHT
April 3 – MJB Reviewers – REVIEW, INDIVIDUAL GIVEAWAY
April 4 – Books a Plenty Book Reviews – REVIEW, CHARACTER INTERVIEW
April 4 – Brooke Blogs – SPOTLIGHT
April 5 – Literary Gold – REVIEW
April 5 – Tea Book Blanket – SPOTLIGHT
April 6 – Sneaky the Library Cat's Blog – CHARACTER INTERVIEW
April 6 – Maureen's Musings – REVIEW
April 7 – Reading, Writing & Stitch-Metic – SPOTLIGHT, RECIPE, INDIVIDUAL GIVEAWAY
April 7 – Novels Alive – REVIEW
April 8 – Lisa Ks Book Reviews – GUEST POST, INDIVIDUAL GIVEAWAY
April 8 – Mystery Thrillers and Romantic Suspense Reviews – SPOTLIGHT
April 9 – Mochas, Mysteries and Meows – CHARACTER INTERVIEW
April 9 – Satisfaction for Insatiable Readers – SPOTLIGHT, RECIPE
April 10 – eBook Addicts – SPOTLIGHT
April 10 – I Read What You Write – REVIEW
April 11 – Cozy Up With Kathy – REVIEW, CHARACTER GUEST POST
April 11 – Sapphyria's Book Reviews – SPOTLIGHT
April 12 – Reading Is My SuperPower – REVIEW
April 12 – Laura's Interests – REVIEW
April 13 – Christy's Cozy Corners – CHARACTER GUEST POST
April 13 – Readeropolis – AUTHOR INTERVIEW, INDIVIDUAL GIVEAWAY
April 14 –Ascroft, eh? – AUTHOR INTERVIEW
April 14 – Melina's Book Blog – REVIEW