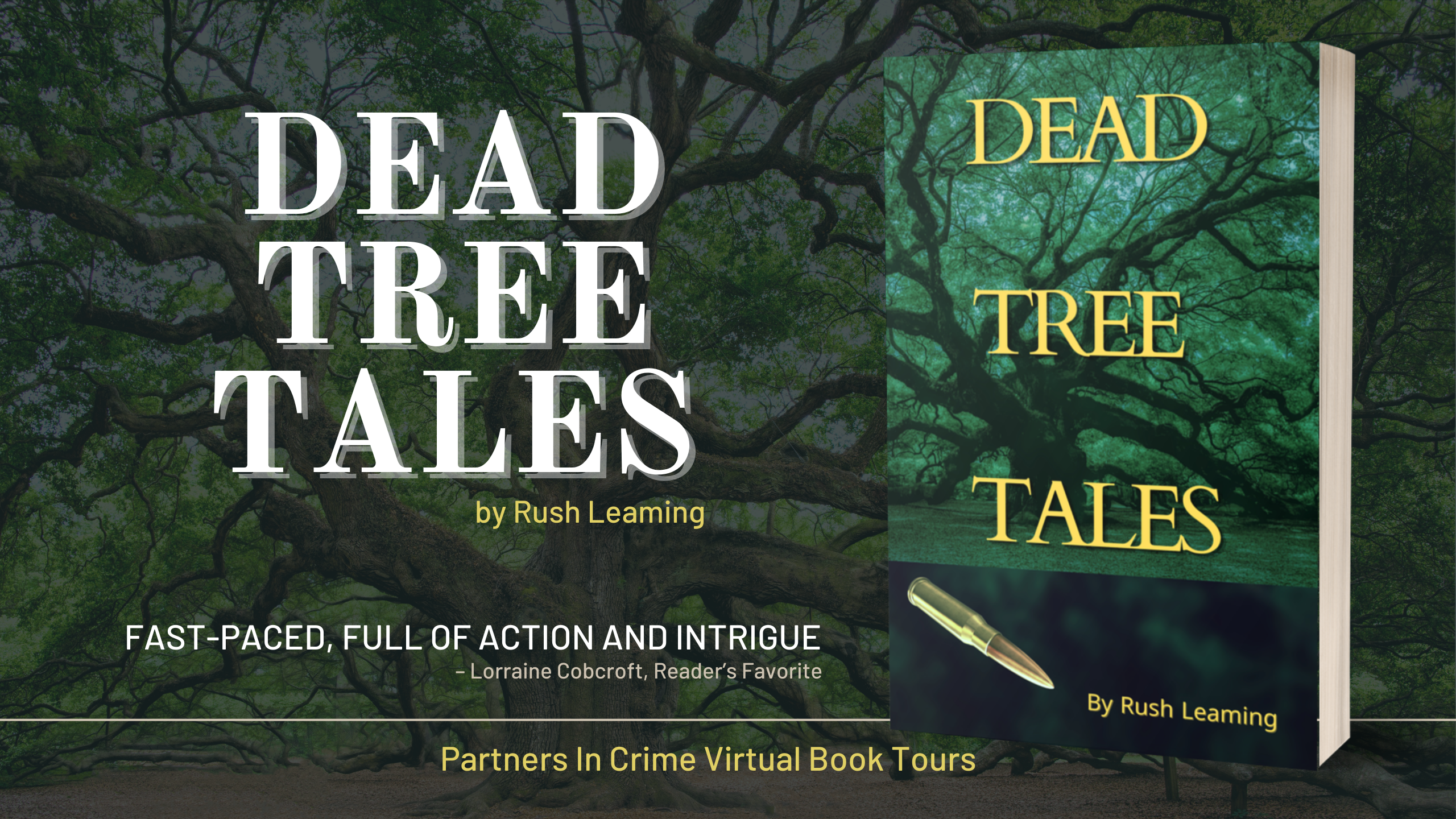 From Chapter Three:
Captain Jasper Wright, head of CPD Team Eight, including the Special Investigations Unit, walked across the field carrying a computer bag. He put one foot on the bottom of the stairs. "So, it's a tree?"
Charlie stood up, walked to the edge of the porch. "Yes, it's a tree."
"So, this is really a thing?" Jasper asked. "Arborcide's a thing?"
"It's a thing," Elena said. "Up to five years if convicted."
"Who'da thunk it?"
* * * *
Yep, it's about a tree, but so much more.
The idea for this novel first came to me in the mid-'90s. A lawyer friend of mine in Charleston, SC was involved in a case about the impending destruction of a famous tree that was stirring up a whirlwind of trouble in the local community. I originally envisioned it as a multi-character, complicated drama of interlocking storylines. The crime element came later, and actually, Part-Two: One-Hit Wonder, the sub-plot of the sniper targeting right-wing figures, came from a screenplay idea I had but never wrote.
I took all of 2019 off from writing and early 2020 was spent trying to decide which project I wanted to work on out of about three choices.
But the project always chooses the writer, not the other way around. Seeing what was happening in the world the previous years—Dylan Roof, Charlottesville, MAGA, Trumpism—certainly affected me. Then Covid hit. Then George Floyd, Breonna Taylor, and way too many others.
I lost two well-paying jobs to Covid, so I got on the government dole and wrote the first draft at a breakneck speed (on my iPhone) from mid-April to mid-July 2020, coincidentally finishing the manuscript when unemployment ran out (the first time).
Made the final tweaks in February/March 2021 and now I've sent it out to all of you.
Crime stories have tension built into them. What I tried to do with this book as well as my first novel, Don't Go, Ramanya, was to use the structure of a thriller and page-turner as the framework of the story, then see how far I could push it and how deep I could dive beneath the surface—how many layers could I add?
So, I hope you enjoy it, on several different levels. I hope you read a good crime story, an exciting, fast-paced novel that also makes you stop to think and also keeps lingering with you long after the last page.
I enjoyed writing it. Despite the dark subject matter, it was the most pleasurable writing experience I've had to date. Felt like I had a static-free connection to the Muse on this one.
Take care,
RL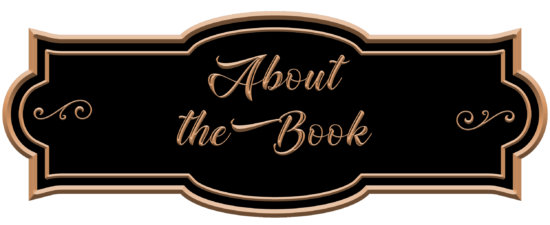 Publication Date: June 8, 2021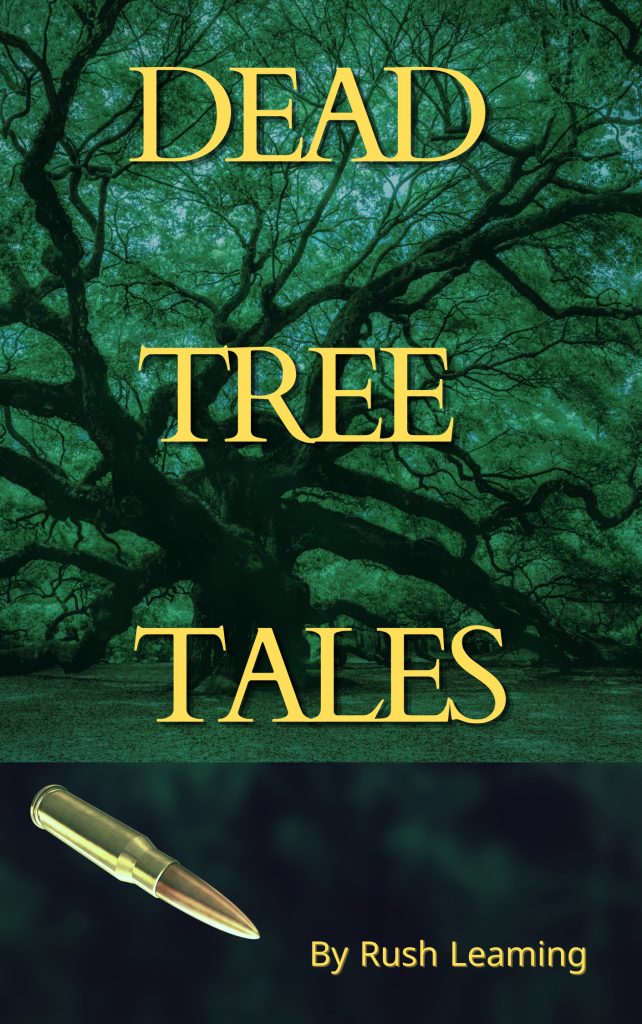 Set in Charleston, SC, and the surrounding islands, police are called to investigate the poisoning of a much-loved 1000-year-old tree, only to find evidence of a more brutal crime. From there, the story explodes into a fast-paced, multi-character thriller unlike any you\'ve ever read. Not for the faint of heart…
"Dead Tree Tales by Rush Leaming is about a lot more than a dead tree. It's a mystery. It's a crime story. It's a thriller. It's a powerful comment on today's society and politics… fast-paced, full of action and intrigue… It's a real page-turner and just a fantastic read." – Lorraine Cobcroft, Reader's Favorite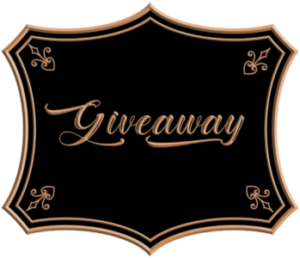 This is a Rafflecopter giveaway hosted by Partners in Crime Virtual Book Tours for Rush Leaming. There will be 1 winner of one (1) Amazon.com Gift Card (U.S. ONLY). The giveaway runs June 7, 2021, through July 4, 2021. Void where prohibited.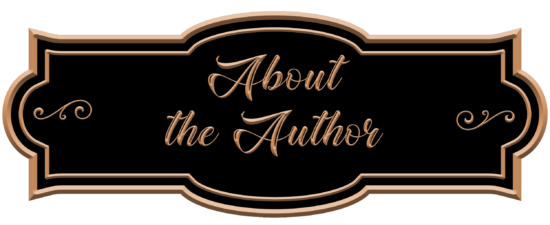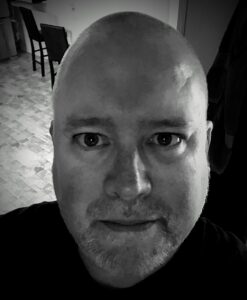 RUSH LEAMING has done many things including spending 15+ years in film/video production working on such projects as The Lord of the Rings films. His first novel, Don't Go, Ramanya, a political thriller set in Thailand, was self-published in the fall of 2016 and reached number one on Amazon. His equally successful second novel, entitled The Whole of the Moon, a coming-of-age tale set in the Congo at the end of the Cold War, was published in 2018. His short stories have appeared in Notations, 67 Press, Lightwave, Green Apple, 5k Fiction, and The Electric Eclectic. He has lived in New York City, Los Angeles, Atlanta, Zaire, Thailand, Spain, Greece, England, and Kenya. He currently lives in South Carolina.

06/01 Review @ Margaret Yelton
06/07 Showcase @ nanasbookreviews
06/08 Guest post @ Novels Alive
06/09 Review @ Archaeolibrarian – I Dig Good Books!
06/11 Interview @ BooksChatter
06/13 Guest post @ I Read What You Write
06/14 Showcase @ The Book Divas Reads
06/15 Review @ Avonna Loves Genres
06/16 Review @ The Book Review Crew
06/17 Interview/showcase @ CMash Reads
06/20 Review @ @ jay. rae. reads
06/20 Showcase @ Im All About Books
06/22 Showcase @ Brooke Blogs
06/23 Interview @ A Blue Million Books
06/24 Showcase @ Books, Ramblings, and Tea
06/27 Review @ Book Reviews From an Avid Reader
06/28 Podcast interview
06/28 Review @ Just Reviews
06/29 Review @ Wall-to-wall Books
06/29 Showcase @ Celticladys Reviews
06/30 Guest post @ Quiet Fury Books
06/30 Review @ Pat Fayo Reviews
07/02 Review @ Jersey Girl Book Reviews