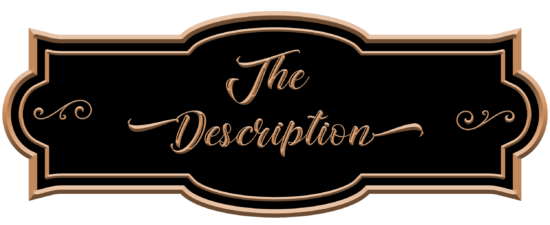 An Adam Weldon Thriller: Book 3
Publication Date: April 5, 2021
"McGinnis pioneered whitewater rafting in California… now he boldly sails into epic saltwater fiction!" —Lee Foster, Travels in the American Imagination & Northern California Travel
Nuclear bombs are being smuggled in suitcases by Islamist terrorists on under-the-radar sailboats through the Greek Islands on their way to multiple key targets in Europe and America.
Can ex-Navy SEAL Adam Weldon and his girlfriend, an FBI sharpshooter, join forces with a mesmerizing Interpol drone expert to stop the planned destruction?
Set in the Greek Islands and Washington DC, this taut thriller delivers twists and surprises that will keep you on the edge of your seat to the very last page.
Adam Weldon is a slam dunk for lovers of Vince Flynn's Mitch Rapp, Lee Child's Jack Reacher, Ian Fleming's James Bond, and Mark Greaney's the Grey Man.
Be sure to get Gold Bay: An Adam Weldon Thriller if it's not already on your shelf and follow author William McGinnis on Amazon to be notified of the next installment.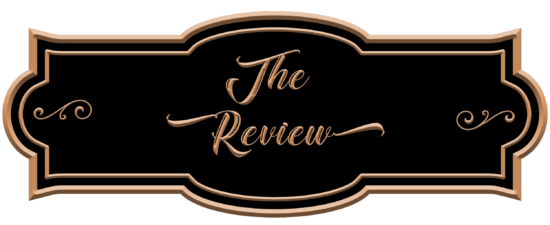 Take a thrilling ride through the Greek islands as Adam Weldon and his partner Tripnee race against time to locate 13 suitcase nukes in the hands of an Islamic terrorist group. Author William McGinnis delivers an action-packed thriller, complete with drone technology, in Cyclops Conspiracy.
With only a handful of leads, Adam and Tripnee are connected to Agent Sophia Katopodis of Interpol. With Sophia's technology, Tripnee's weaponry skills, and Adam's leadership, the three head out to sea. With military-style finesse, the story unfolds as the trio fights to take possession of each suitcase. To add to the drama and intrigue, the author provides chapters from Cyclops' perspective, often featuring quotes from the Qur'an.
As the fight to gather the nukes continues, the author adds a huge plot twist that could have a significant impact on the story's outcome. It was incredibly effective because of how unexpected it was. The use of drone technology was interesting because I didn't know much about it.
In a high-stakes battle with all hands on deck, the author delivers a story full of action and adventure. The only question is whether Cyclops has a backup plan to ensure the mission of destruction succeeds.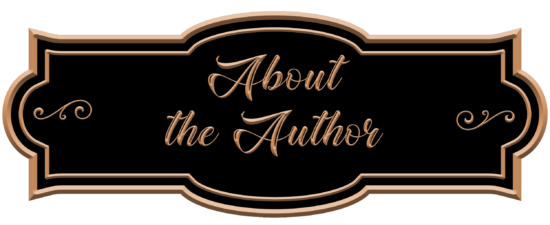 A California native, William McGinnis grew up in the San Francisco Bay Area. From his youth on through college and graduate school, McGinnis seized every opportunity to sail San Francisco Bay and raft and canoe rivers throughout California and beyond.
At Richmond's Harry Ells High School, he presided over the chess club, served on the senior board, competed in impromptu and extemporaneous tournament public speaking with David Dansky's Forensics Club, and wrote poetic, satiric and philosophic tidbits.
Making lemonade out of lemons: When he graduated with a BA and an MA in English literature from San Francisco State University, Bill applied to every junior college west of the Mississippi only to find that there were no teaching jobs to be found. This turned out to be one of the best things that's ever happened to him.
Instead of teaching, Bill wrote Whitewater Rafting, which was published in 1975 in hardcover and softcover by Quadrangle: The New York Times Book Company. The first thorough guide to the art of river rafting, Whitewater Rafting was considered the bible of the sport for decades and was reprinted many times.
Also in 1975, with two rafts and a $500 gift from his grandmother, McGinnis founded Whitewater Voyages, which pioneered guided rafting trips on a number of California rivers, and grew to become California's largest river outfitter. For many, many years he and his guides took more people down more California rivers than any other rafting company.
In recognition of his many contributions to the sport of rafting, in 2000, Bill was named one of the "Top 100 Paddlers of the Century" by Paddler Magazine, the leading national paddle-sport publication.
McGinnis published the original The Guide's Guide in 1981 and the greatly expanded Guide's Guide Augmented in 2006. To this day, this comprehensive work serves as a bible for professional river guides all over the world.
While he has a slew of first descents and pioneering raft runs in California and throughout the world to his credit, McGinnis says it is his influence on guiding that he is most proud of. The essence of good guiding, he says, is "…appreciating, nurturing people. Helping them move from fear to confidence to joy, from being a stranger in a group to bonding, from feeling cut-off from nature to feeling in love with and at one with this planet, and from being somewhat scattered inside and maybe self-critical to feeling more self-accepting, more whole, more energized, more alive."
It's been said that we gain experience—and eventually wisdom—by making mistakes. This certainly applies to Bill. At least the making mistakes part! One such near-death misadventure is described in his short but terrifying ebook, "Disaster on the Clearwater: Rafting Beyond the Limits."
More recently, McGinnis has been pouring his love of adventure, skill with words, and joyous sense of fun into taut, rip-roaring, upbeat thriller novels. These include: "Whitewater: A Thriller" (the first Adam Weldon Thriller), "Gold Bay: An Adam Weldon Thriller," "Cyclops Conspiracy: An Adam Weldon Thriller," and, coming soon, "Slay the Dragon: An Adam Weldon Thriller."
McGinnis' other works include, "Sailing the Greek Islands: Dancing with Cyclops," "The Class V Briefing," and numerous magazine articles.