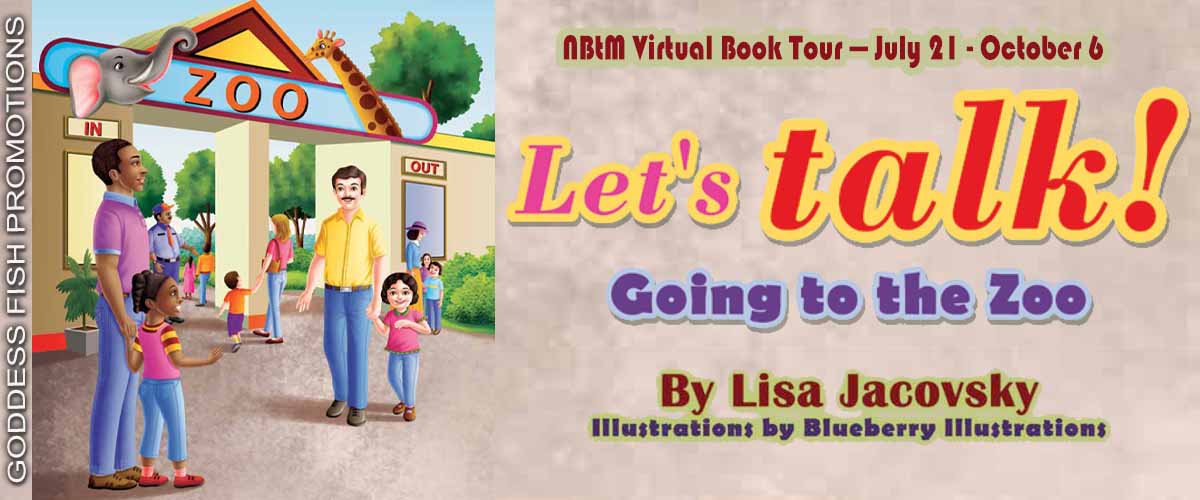 Today we welcome children's book author, Lisa Jacovsky!
What drives your story forward in your books the most, the characters or the plot, or do you feel they are intertwined?
I feel like Emma having Autism drives the plot. If she did not then this would just be another book about two little girls going to the zoo for the first time. Then the plot needs to drive the characters, give them a purpose, a reason to go to the zoo. Without the plot I feel there is no story. I would definitely say they build off of eachother and are intertwined.
If you were a character in one of your books, which would you be? The hero/heroine, mentor, villain, love interest, etc.?
My favorite character has to be Harper and if I had to choose I would be her. I love her strength and determination. I love that she stands up for what is right and educates others. I feel like we can learn so much from her; that she is really inspiring. That is the kind of person I strive to be and love that I can write such a strong, inspiring character for myself and others to follow.
Do people you know end up as characters in your book? Be honest…
Oh absolutely they do. I had decided when I first wrote my books that I would honor those close to me that had passed. I did not want anyone to be upset or take offense so I decided the girls names would be names I really liked and then supporting characters would honor family. One family member I am very close with I wanted to put in book 2 but decided to put her in book one to surprise her. She loved it! She was the person I honored and so far only one that Is living. From there in book I was able to honor my grandfather who passed in naming the new character Jerry. Pretty much any supporting character is named after someone in my family to honor them. Once I have exhausted all those who have passed, I will move onto the living definitely.
If you could meet a literary character, who would you most like to meet?
Oh man that is so hard but the first character that came to mind would be Lestat the brat prince from Anne Rice's vampire mythology. Her books are some of my absolute favorites and I am so enamored with his story. It Is very different and to get to talk to him for even five minutes I feel would be enlightening and a lot of fun.
Was there something in your first edit that didn't make it in the final copy?
No I don't think so. Im pretty good with editing and don't need to take out too much. Maybe just fix some errors or change a word too. But taking out or changing large parts typically doesn't happen. At least not for this book; ask me again about book 3 in the series 😉
What do you do to prepare your mind to write? To get into the mind of your characters?
I turn music on. For some reason it really helps me to focus and tune things out. Once I get in that mindset its pretty easy to just allow the words to flow.
What book as a child/adolescent most influenced you as a writer?
I don't think there was one book. I really like a good story; one that paints a good picture in your mind. I really love to read and was reading chapter books by the fifth grade. My favorite genres to read are a little different than what I write though. I think for me I just try to paint a good story that is relatable with an inspiring message like the kinds of stories that Disney puts out.
How much research went into your last book?
Only a little bit actually. I love watching the animal planet and the shows about zoos. I already knew how I wanted my animals to be depicted in the zoo. From there it was research for the cover. I wanted to find different entrances that I really liked and would be inviting for my cover. I have seen different zoos with animals in the front like the statues I had put in my cover on tv shows but not really like what I wanted. Doing research I found the entrances I wanted to model my cover after. It really was easy and fun.
What's one of the most important things you'd like your readers to know about you? What defines you most as an author?
I think what defines me as an author is the fact I am using real life techniques that others may not know about. I am using things from my own experience and career in my work. Also, I want to do more than that with my books; I want to show case diversity other than disabilities in my books. I think it is really important to show Autism in a positive light and the different techniques that families may not know about that can help ensure the little one reaches their potential. Also, showcasing different ethnicities is so crucial  because diversity is so underrepresented in children's books. Being able to not only do something different, but something inspiring like that is so important to me. I want to make a change in this world and encourage others to write what they know and to showcase differences positively along with increasing diversity in our children's books.
What is one thing about you that may surprise your readers.
I write children's books but my favorite genre to read are supernatural. I think people would find it surprising that it is not what I write. At least for now, you never know in the future.
Can you tell us what prompted you to write your latest release?
I wanted to do something with bullying. I am drawn to this topic even in my career with research. I feel like there is so much we can do to prevent and stop bullying and that it needs to be discussed more. Also, I wanted to increase the diversity in my books and having a group of kids that don't understand Autism and begin to bully Emma allowed me to do that. This book is so different in that it also incorporates the dads into it which is not seen much either. I think I just wanted to flex my creativity more and showcase what I can do by also creating something that would be inspiring for families to read.
What's next for you? What are you working on now?
I am currently working on finishing the fourth book in the Let's Talk! Series, hopefully to be finished by the end of this year. I am going to put in publication book 3 in the series in January Let's Talk! Learning to bowl to be out in April which is also autism awareness month. Look for it all and stay updated on my social media =) Lots of fun things coming, I hope you are all as excited as I am =)
Thank you so much for joining us and I loved your answers!
Absolutely! Thank you so much for having me! I hope you all enjoy the interview as much as I did=) -Lisa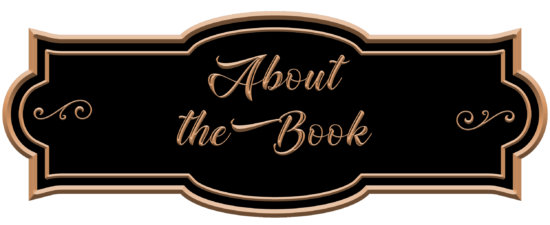 Let's Talk! Series: Book 2
Publication Date: April 15, 2021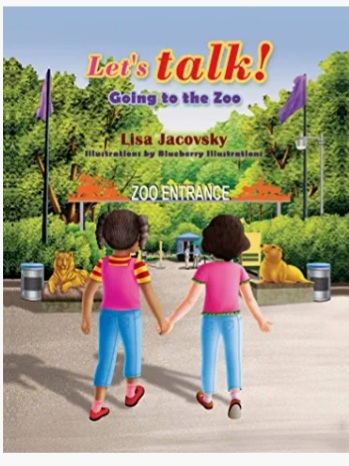 Harper and Emma are two best friends who first met at the pool in the summer. Emma has Autism which affected her speech. Harper became determined to find a way to talk with her new friend and learned about Autism. Neither girl would allow anything stand in their way of becoming best friends.
Now, Harper and Emma are excited to go to the zoo for the first time. This is a new adventure for them which they are going on with their daddies. Once they get there, they are amazed at the different animals they see. Then, while admiring them, a group of children come by and begin to laugh and point at Emma. She had been flapping her hands and making noises in excitement watching these new animals. Harper is confused by this but does not allow the bullying to continue. She educates the bullies about Autism and who Emma is. The bullies eventually walk away however, one little boy stayed behind. He apologized for his actions and wants to be friends. The three new friends finish their day at the zoo exploring and meeting new animals making memories with their daddies.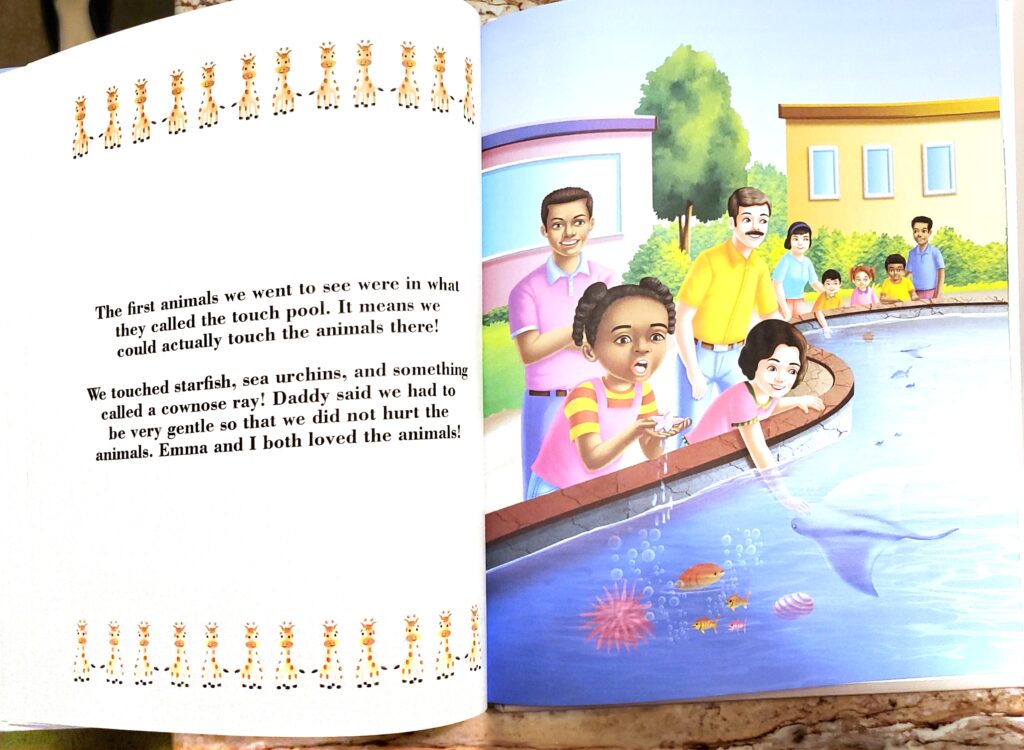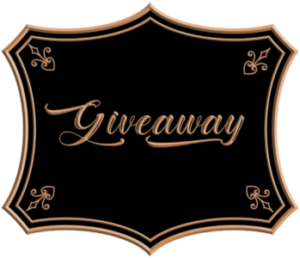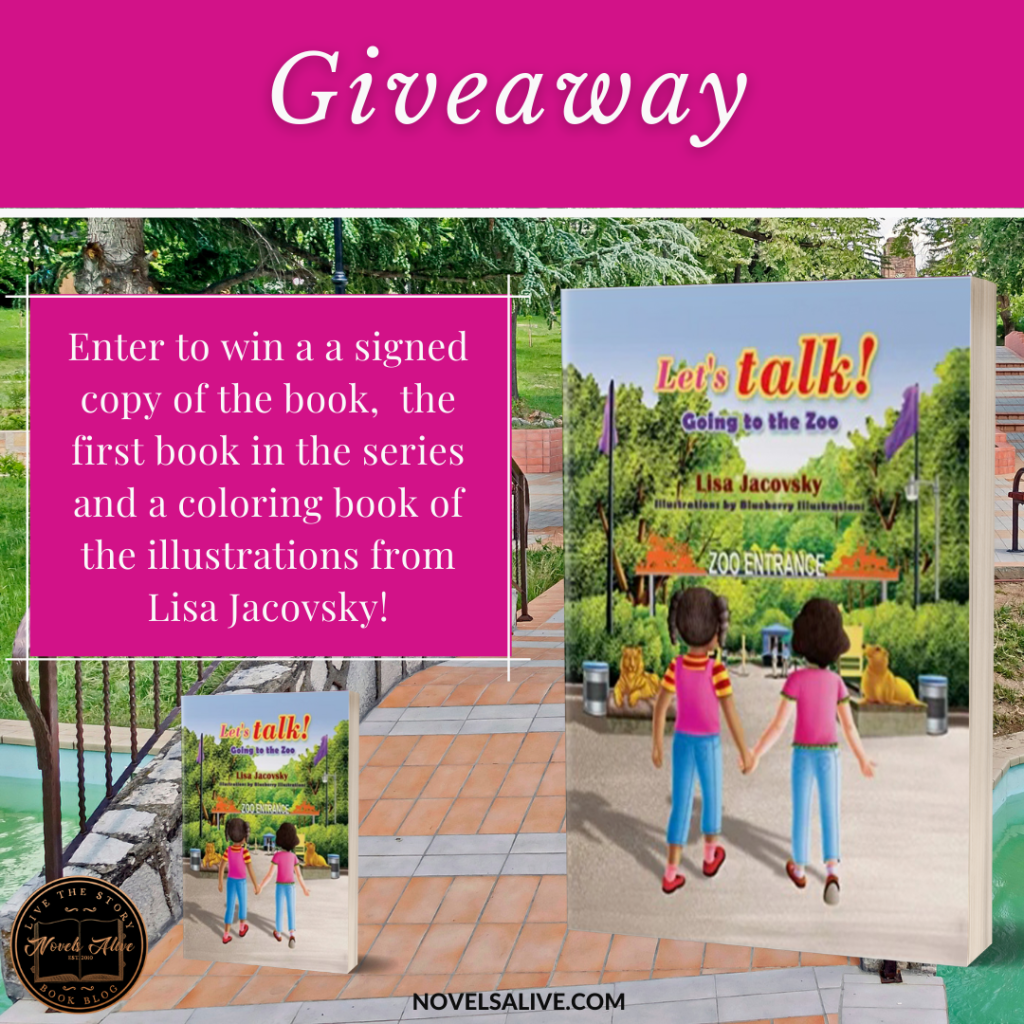 Lisa Jacovsky will be awarding a signed copy of the book and the first book in the series and a coloring book of the illustrations (US only) to a randomly drawn winner via Rafflecopter during the tour.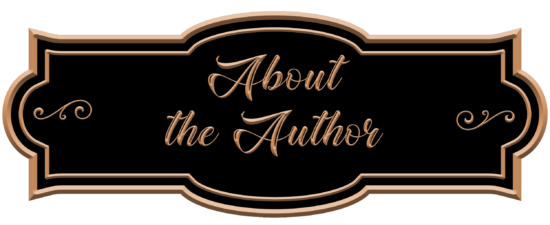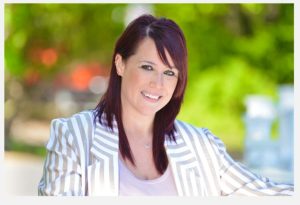 Lisa Jacovsky currently is a Doctoral Level student at the Chicago School of Professional Psychology. She is excited for the possibilities having her Doctoral degree will bring her. She has been in the field of ABA since 2014 where she began her career working with adults in residential group homes. She moved onto working with children with an Autism Spectrum Disorder in 2018 and is currently working in Early Intervention. It is her experience with children that inspired her to finally fulfill her dream of writing a book. Lisa began writing short stories when she was seven years old. Writing is a passion for her and one of the many things she enjoys. Lisa lives in New Jersey where she enjoys spending time with family and friends, traveling, and working on the next stories of the Rascal Cat brothers silly shenanigans.

July 21: Rogue's Angels
July 28: Literary Gold
August 4: The Pen and Muse Book Reviews
August 11: Don't Judge, Read
August 18: All the Ups and Downs
August 25: Lisa Haselton's Reviews and Interviews
September 1: Our Town Book Reviews – review only
September 8: The Avid Reader – review only
September 15: Fabulous and Brunette
September 22: Novels Alive
September 29: Books in the Hall
October 6: Straight From the Library