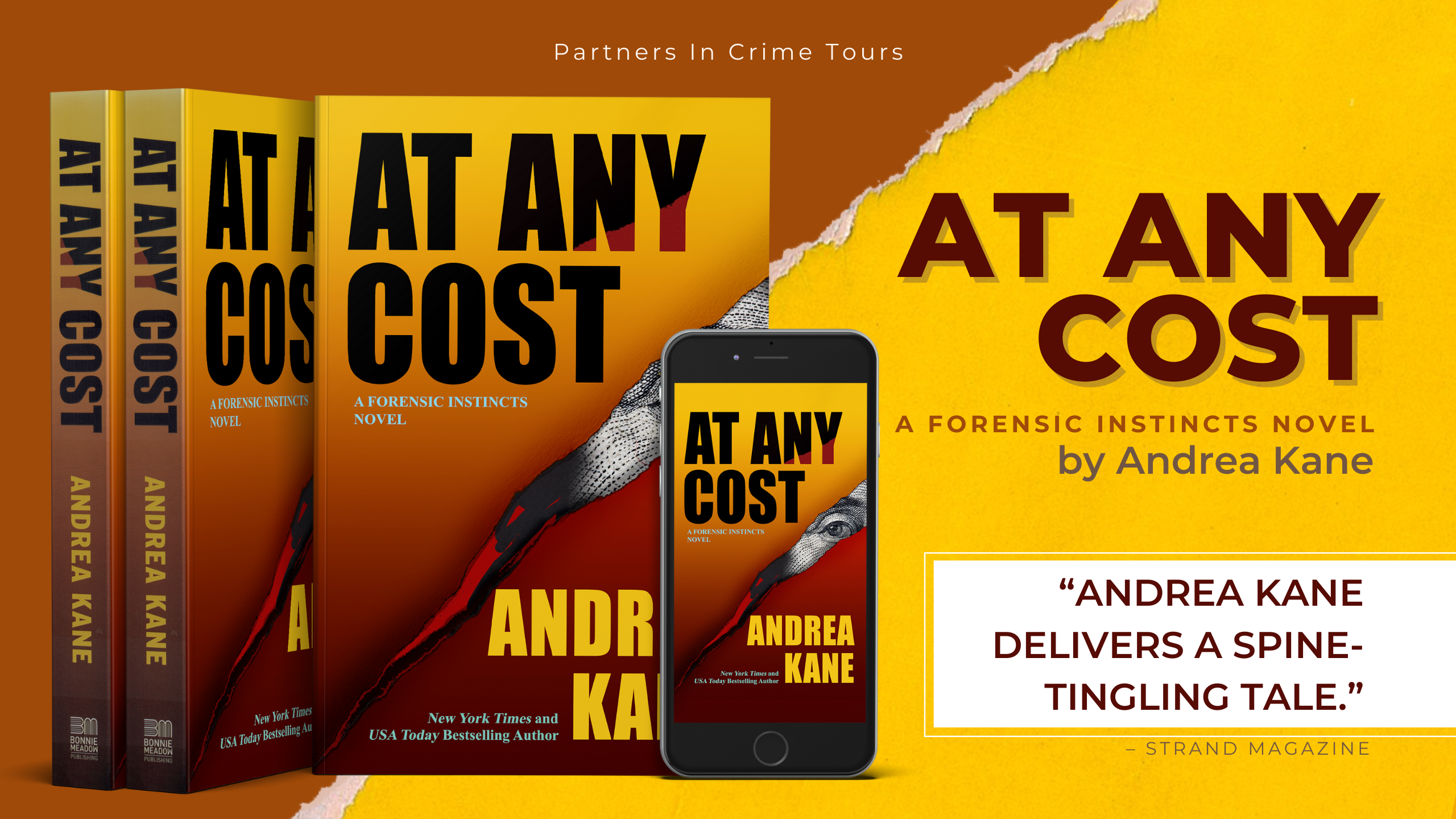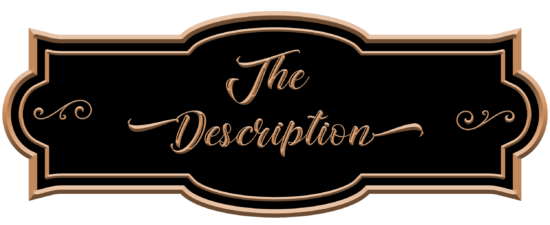 Forensic Instincts: Book 9
Publication Date: March 22nd, 2022
Aimee Bregman had the perfect life. She had an enviable job as head of marketing for an up-and-coming CBD-infused beer that was taking the tri-state area by storm. She had cultivated a massive social media following that showcased the beer at college campus parties and alumni events―and had fun doing it. She had an attentive, steady boyfriend and friends who believed in her. Everything was going right.
But when her long-time mentor, Rita, sets up a business meeting with an important influencer―her life crashes all around her. The casual meeting over drinks suddenly devolves into a shouting match between all parties, and any chance of a new business relationship is over before it begins. Hours later, when the NYPD shows up at Aimee's apartment, questioning her about Rita's abrupt disappearance―foul play suspected―Aimee realizes she's in way over her head.
Fearing that Rita has been murdered, and that she may be next, Aimee hires Forensic Instincts to keep her safe and figure out what's really going on.
Forensic Instincts, a brilliant investigative firm who walks the fine line between legal and illegal, solves challenging and high-profile cases when the bureaucratic restrictions imposed on law enforcement get in the way of achieving results. But neither Aimee nor Forensic Instincts realize how ruthless, how connected, their adversaries are. As dangerous and powerful people are threatened with exposure, anyone is fair game for elimination. And when multiple victims die at the hands of a sociopathic serial killer, it gets harder and harder to tell where the battle lines are drawn… and who might die next.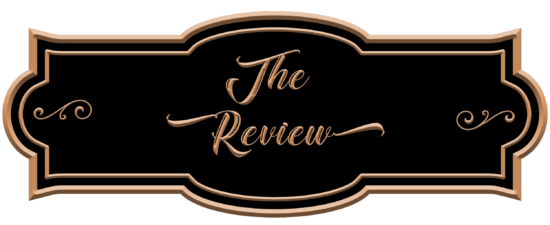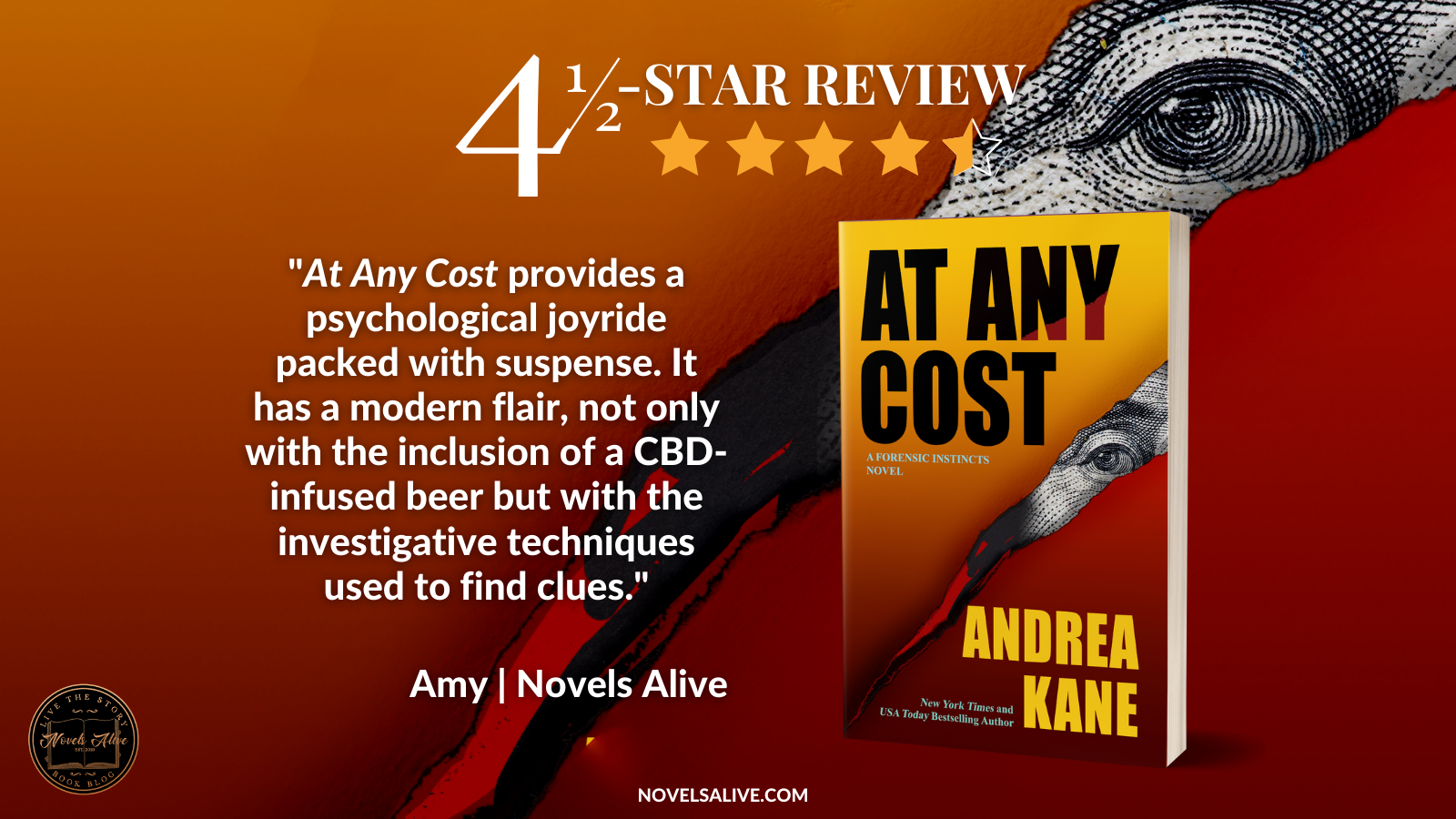 When Aimee Bregman finds herself being questioned by the police after the disappearance of her mentor, she's determined to find out what really happened. She turns to Forensic Instincts for assistance, unleashing a powerful team of experts with no bureaucratic boundaries.
Author Andrea Kane delivers a pulse-pounding thriller in At Any Cost. With interesting characters who bring diverse skills to the table, the Forensic Instincts team serves as the catalyst for action within the story. From artificial intelligence to sophisticated computer hacking, the methodology is new, exciting, and effective. The team dynamics add another layer of depth.
The storyline builds as additional bodies are found. With Aimee in the killer's crosshairs, the tension ramps up. I loved how the author dropped subtle clues that turned out to be distractions. The true culprit made my jaw drop, proving how effective the author was in adding layers of suspense and subterfuge.
At Any Cost provides a psychological joyride packed with suspense. It has a modern flair, not only with the inclusion of a CBD-infused beer but with the investigative techniques used to find clues.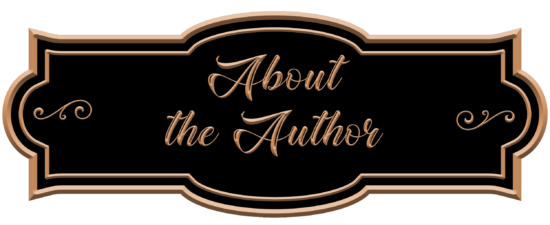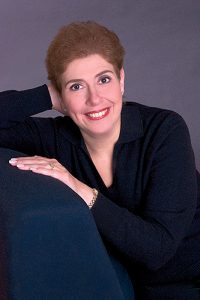 Andrea Kane is the New York Times and USA Today bestselling author of thirty-one novels, including seventeen psychological thrillers and fourteen historical romantic suspense titles. With her signature style, Kane creates unforgettable characters and confronts them with life-threatening danger. As a master of suspense, she weaves them into exciting, carefully-researched stories, pushing them to the edge—and keeping her readers up all night.
Kane's first contemporary suspense thriller, Run for Your Life, became an instant New York Times bestseller.
She followed with a string of bestselling psychological thrillers including No Way Out, Twisted and Drawn in Blood.
Her latest in the highly successful Forensic Instincts series, At Any Cost, showcases the dynamic, eclectic team of investigators as they square off against a criminal organization with a serial killer as a hit man. The first showcase of Forensic Instincts' talents came with the New York Times bestseller, The Girl Who Disappeared Twice, followed by The Line Between Here and Gone, The Stranger You Know, The Silence That Speaks, The Murder That Never Was, A Face To Die For, Dead In A Week, No Stone Unturned and At Any Cost.
Kane's beloved historical romantic suspense novels include My Heart's Desire, Samantha, Echoes in the Mist, and Wishes in the Wind.
With a worldwide following of passionate readers, her books have been published in more than twenty languages.
Kane lives in New Jersey with her family. She's an avid crossword puzzle solver and a diehard Yankees fan.

03/10 Interview via podcast @ Blog Talk Radio
03/10 Review @ Just Reviews
03/21 Guest post @ Fredas Voice
03/22 Review @ Novels Alive
03/23 Review @ Wall-to-wall Books
03/24 Guest post @ The Book Divas Reads
03/25 Guest post @ Novels Alive
03/25 Review @ Cheryls Book Nook
03/28 Interview @ I Read What You Write
03/29 Review @ flightnurse70_book_reviews
03/30 Review @ Avonna Loves Genres
04/01 Review @ Book Reviews From an Avid Reader
04/03 Showcase @ nanasbookreviews
04/05 Review @ mokwip8991
04/07 Review @ Nesies Place
04/08 Review @ Kritters Ramblings
04/09 Showcase @ Books Blog
04/11 Interview @ Quiet Fury Books
04/12 Review @ Cover To Cover Cafe
04/12 Review @ sunny island breezes
04/13 Guest post @ Author Elena Taylors Blog
04/13 Showcase @ 411 ON BOOKS, AUTHORS, AND PUBLISHING NEWS
04/13 Showcase @ The Authors Harbor
04/14 Review @ A Room Without Books is Empty
04/14 Review @ Pat Fayo Reviews
04/15 Review @ Celticladys Reviews