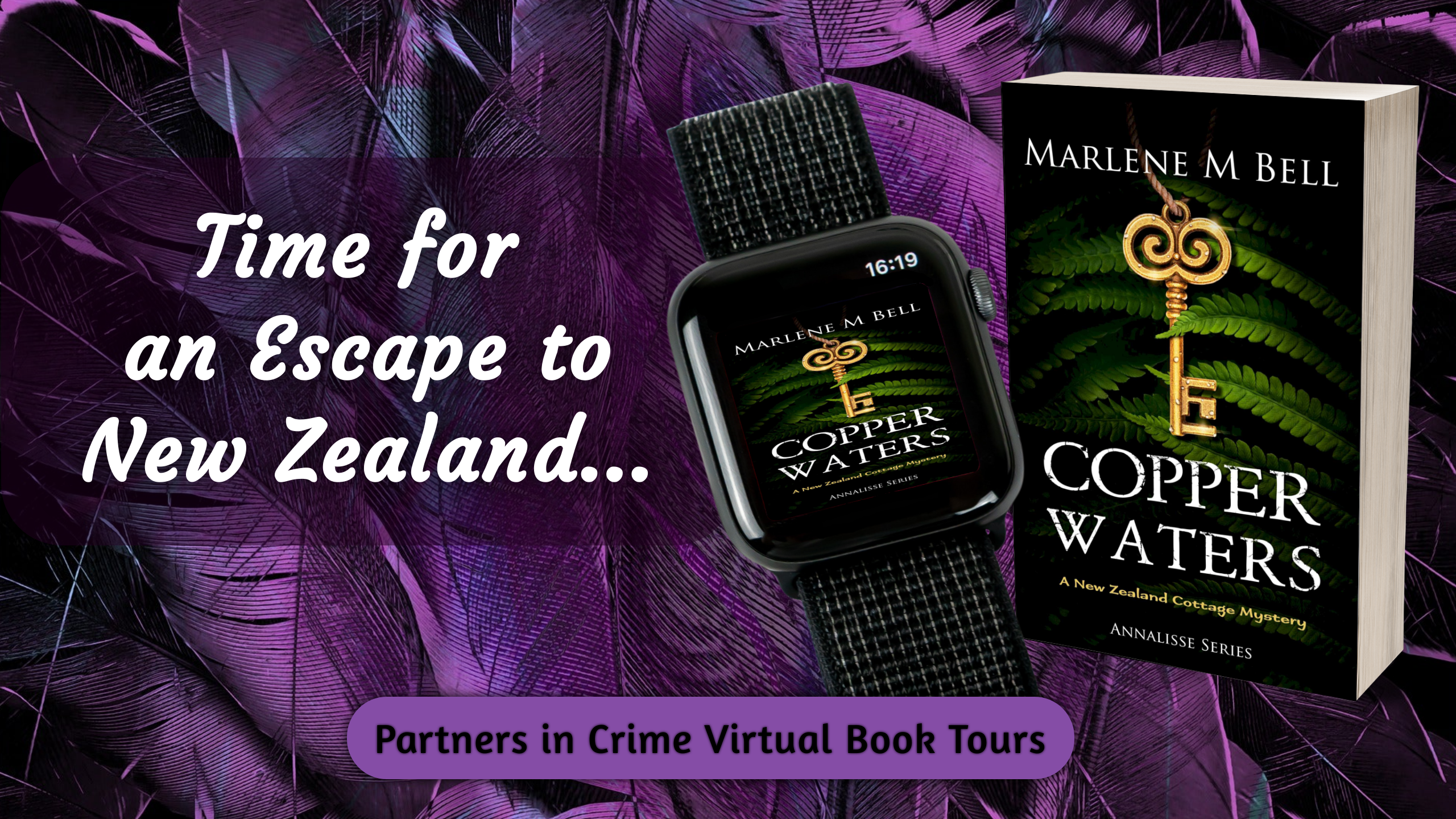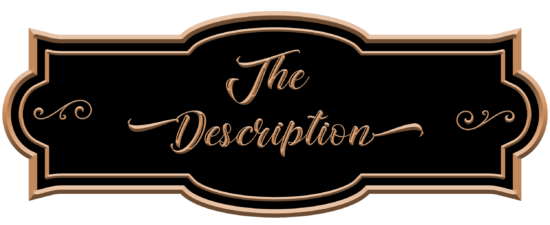 The Annalisse Series: Book 4
Publication Date: October 7, 2022
A rural New Zealand vacation turns poisonous.
Annalisse Drury and Alec Zavos are on opposite sides when an ex-lover from Alec's past introduces him to his alleged son. With Alec's marriage proposal in limbo, Annalisse accepts a key to her dream cottage—an invitation to a sheep station on South Island, New Zealand—only this time, she travels alone.
Unbeknownst to her, a mutual friend follows on the flight, and together they are confronted by two peculiar deaths—either accidental, or the deliberate acts of a psychopath.
Temuka police investigators are closing these cases too quickly. They want Annalisse to exit their country before she reveals the town's darkest secrets. Will she return to Alec, or sacrifice their future together to expose it all?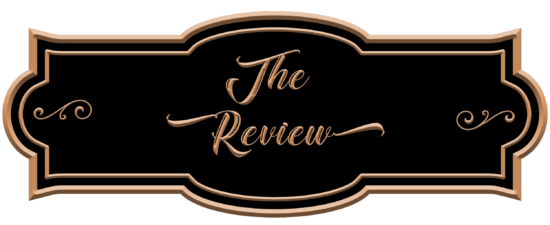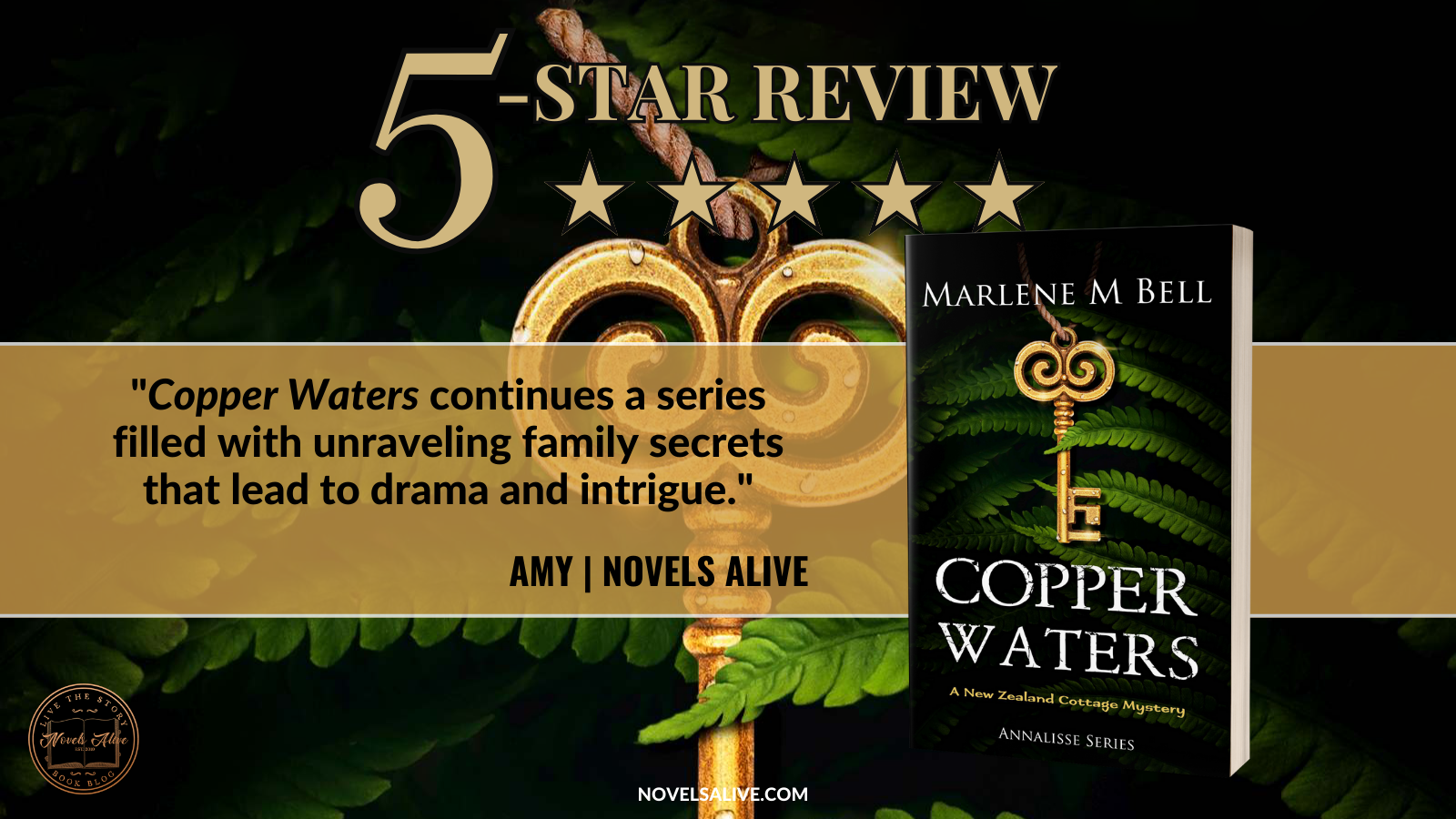 Anytime a reader jumps into a series mid-sequence, there's always a risk of not being able to get properly acquainted with the ongoing storyline. However, that's not the case with the Annalisse Series.
Author Marlene M. Bell uses conversations between her characters to provide background material from other installments. This technique, along with a helpful cast of characters guide, equips the reader for an enjoyable mystery.
The latest book, Copper Waters, takes readers to New Zealand as Annalisse Drury travels to a sheep station without her beloved Alec Zavros. Apparently, trouble has a tendency to follow her wherever she goes.
Two unusual deaths serve up a mystery that Anna is determined to solve. Against a backdrop filled with picturesque scenery and cultural nuggets from the area, the focus shifts to what might be treachery at the hands of the community's wealthiest family.
Copper Waters continues a series filled with unraveling family secrets that lead to drama and intrigue.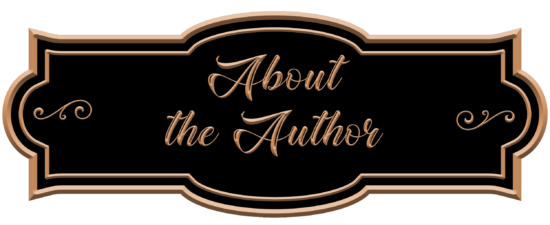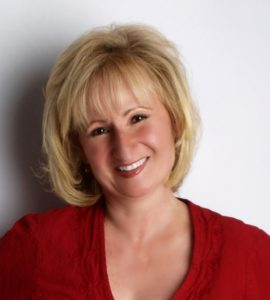 Marlene M. Bell is an eclectic mystery writer, artist, photographer, and she raises sheep on a ranch in wooded East Texas with her husband, Gregg.
Marlene's Annalisse series boasts numerous honors including the Independent Press Award for Best Mystery (Spent Identity,) and FAPA— Florida Author's President's Gold Award for two other installments, (Stolen Obsession and Scattered Legacy.) Her mysteries with a touch of romantic suspense are found at her websites or at online retail outlets.
She also offers the first of her children's picture books, Mia and Nattie: One Great Team! Based on true events from the Bell's ranch. The simple text and illustrations are a touching tribute of compassion and love between a little girl and her lamb.

06/02 Review @ Urban Book Reviews
06/02 Review of Scattered Legacy @ Urban Book Reviews
06/02 Review of Spent Identity @ Urban Book Reviews
06/02 Review of Stolen Obsession @ Urban Book Reviews
06/06 Showcase @ Books, Ramblings, and Tea
06/07 Review @ Confessions of the Perfect Mom
06/07 Review of Scattered Legacy @ Confessions of the Perfect Mom
06/07 Review of Spent Identity @ Confessions of the Perfect Mom
06/07 Review of Stolen Obsession @ Confessions of the Perfect Mom
06/08 Review @ read_betweenthecovers
06/09 Review @ Waterside Kennels Mysteries
06/09 Review of Stolen Obsession @ Waterside Kennels Mysteries
06/13 Interview @ Hott Books
06/15 Review @ Celticladys Reviews
06/15 Review of Scattered Legacy @ Celticladys Reviews
06/17 Review @ Book Reviews From an Avid Reader
06/17 Review of Scattered Legacy @ Book Reviews From an Avid Reader
06/17 Review of Spent Identity @ Book Reviews From an Avid Reader
06/17 Review of Stolen Obsession @ Book Reviews From an Avid Reader
06/22 Review @ Coffee and Ink
06/23 Review @ Why Not? Because I Said So Book Reviews
06/23 Review of Scattered Legacy @ Why Not? Because I Said So Book Reviews
06/23 Review of Spent Identity @ Why Not? Because I Said So Book Reviews
06/23 Review of Stolen Obsession @ Why Not? Because I Said So Book Reviews