Now Over
EXTENDED BY POPULAR DEMAND!
Novels Alive is teaming up with Jennifer St. Giles for Authors Against Abuse to benefit Rising Phoenix Charitable Foundation (rpcf.org), a 501(c)3 charity whose mission is to provide funding to education, enhance and support causes of women, children, and their pets. Through providing funding for long-term safe havens, RPCF hopes to stop the cycle of abuse, allow families to heal, and to afford women time to learn the life skills necessary to secure futures for themselves and their children.  For more information about the cause, please visit rpcf.org.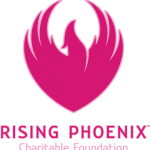 Readers who make a donation of $10 or more to Rising Phoenix Charitable Foundation, will receive a free e-book from the ever-growing list of authors below. Email a copy of your receipt to dlinton@novelsalive.com, along with the title and author of the book you want to be emailed to you, and your book will be sent to your email (please indicate which form you would like your ebook in Kindle, Nook, etc.).
Authors who donate $75 to Rising Phoenix Charitable Foundation will receive a featured article on Novels Alive about their upcoming release. For a donation of $150 or more, Novels Alive will feature an author's full series.  Email your donation receipt to dlinton@novelsalive.com to partake in this fantastic opportunity.
Indie authors who wish to include their e-book in the promotion for readers, please contact dlinton@novelsalive.com.
Check back daily as our list of participating Authors Against Abuse Campaign grows.
List of Books to choose from:
PARTNERS (Vegas Series) by Mimi Barbour
SEVEN NIGHTS IN A ROGUE'S BED by Anna Campbell
THE FORGOTTEN CHILD by Lorhainne Eckhart
BEFORE SHE DIES, the prequel to DYING TO TELL by Rita Herron
DIRTY LITTLE SECRETS by Julie Leto
DEATHSCAPE by Dana Marton
BAER TRUTH by Linda McMaken
A BLOOD SEDUCTION by Pamela Palmer
THE GOOD DAUGHTER by Jane Porter
APPALOOSA BLUES by Nancy Radke (Kindle format only)
THE BOOK OF LOST FRAGRANCES by M.J. Rose
WILD IRISH by Jennifer Saints
SMOOTH IRISH by Jennifer Saints
HARD IRISH by Jennifer Saints
THE MISTRESS OF TREVELYAN by Jennifer St. Giles
HIS DARK DESIRES by Jennifer St. Giles
THE 13TH WITCH COMPLETE TRILOGY by Stacey Thompson
THE COMPLETE WORLD SERIES by Stacey Thompson
SUPERSTITION MOUNTAIN by Stacey Thompson
GEORGIA SWEETHEARTS by Missy Tippens
List of contributing authors:
Kevin J. Anderson
Jennifer Ashley
Mimi Barbour
Karna Bodman
Nancy Bush
Anna Campbell
Lorhainne Eckhart
Barry Eisler
Jennifer St. Giles
Heather Graham
Rita Herron
Lisa Jackson
Julie Kenner
Jade Lee
Julie Leto
Janice Maynard
Dana Marton
Linda McMaken
Boyd Morrison
Pamela Morsi
Daniel Palmer
Pamela Palmer
Andrew Peterson
Carly Phillips
Jane Porter
Nancy Radke
Joanne Rock
M.J. Rose
Haywood Smith
Stacey Thompson
Missy Tippens
Wendy Wax
Karen White