With heaps of thanks and loads of admiration, this week I am pleased to have Bestselling author, Maya Rodale as our guest for Novels Alive in association with with our sister site Be My Bard's "10 Questions With…"
When creating the perfect hero and heroine, do you rely solely on your imagination or do you draw inspiration from other sources (family and friends, actors/actresses etc.) or a combination of both?
My husband would say that I rely solely on the inspiration that he provides when writing my heroes. Ha! In truth, my characters are just products of my imagination, though I'm definitely influenced by other books, music, movies and Pinterest. I can say that some of my sassy old lady characters like Lady Agatha in THE WICKED WALLFLOWER are influenced by a mash up of my grandmother and the dowager countess of Downton Abbey.
Which character from your own work would you most like to meet in the real world and why?
That's a great question! Perhaps one of my dukes, as I have never met a duke in real life. Likewise, it might be fun to meet my contemporary hero, Duke Austen, since I've never met a billionaire in real life either.
Which character from another authors work would you also like to meet?
Like many romance readers, I'd love to be friends with Julia Quinn's Bridgertons. Or ANNE OF GREEN GABLES. Or I'd love to attend the house party and hang out with all the characters AT THE DUKE'S WEDDING, my anthology with Caroline Linden, Katharine Ashe and Miranda Neville.
If you had to choose between writing a story that would leave your readers LAUGHING out Loud, CRYING from all the intense emotions or with a pressing need for a COLD SHOWER, which response would you prefer?
Ooh, that's a good question—and one with an easy answer for me! I definitely want to make my readers laugh. If there are tears, they should be happy tears.  
Living and breathing a cast of characters for months/years while writing a story must make it hard to set that character aside when the story is finished. Which character did you most have the trouble with saying "Goodbye" to?
I definitely adored Lady Emma and the Duke of Ashbrooke from THE WICKED WALLFLOWER, as readers will see when they pick up the next book in the series, WALLFLOWER GONE WILD. They meddle terribly in the romance developing between Olivia and Phinn. Not that they mind!
But my All Time Favorite character is Lady Charlotte, who kept stealing scenes in my Writing Girls novels until I wrote her own novella, THREE SCHEMES AND A SCANDAL. And still! I have another story in mind that requires her machinations.
A lot of authors are now using social media websites like FACEBOOK and TWITTER to connect with their fans and promote their new and upcoming work. How much of a difference do you believe that these interactions help in engaging new readers/fans to your work?
I've heard about authors that sell well but don't engage on social media, or some only stick to one platform and others have huge followings all over. Long story short: I just plain like chatting with my readers on social media so that's why I do it. My Facebook fans have been crucial in helping me out with my books—like naming characters, or even helping to come up with the title for one of my books! I hope they enjoy chatting with me as much as I enjoy it.
Want to join in? You can find me on Facebook, Twitter (@mayarodale) and Pinterest.
Now that self-publishing is growing in popularity and even established "Print" authors are choosing to release some of their work outside the traditional norm of a publishing house, do you believe that the added level of control given to the author will ultimately see a rise in the quality of the works available or just the quantity?
I think we're already seeing a rise in the quantity of books available—and I think that's a good thing (even though it can be harder for an author's book to get discovered). However, I think the quality of a book is ultimately up to an author whether they're traditionally published or self pubbed. A great book starts with a well written story that's been well edited. I think every author owes to strive for the best cover possible, the perfect title and a well crafted blurb—perhaps that's working with their publisher, or hiring the right people, or learning to do it themselves. Ultimately, I think self publishers will take risks and show what's possible and what can be successful. Traditional publishers will follow once the market has been defined. The end result is more great books for readers.
Speaking of control…when it comes to the cover art, when a character or couple are portrayed it's not uncommon for them to be shown as a perfect model of themselves without any of the descriptive flaws found inside the pages of the story. Do you think that readers prefer the more romanticized version or would they rather see a truer version of the characters being portrayed? AND, which would you prefer?
As a reader, I love to imagine the characters for myself, based on the author's description in the story. Even for characters I write, I don't have a perfect image of them in my head. I wouldn't know how to go about tracking down the "right" models to portray them. I think the super pretty people on romance covers serve to signal to the reader what kind of book this is (a love story with sex and a happy ending!) more than to accurately represent the hero and heroine of the story. Having said that, I do like when the basics are consistent (hair color, etc) and the clinch pose reflects the kind of relationship dynamic in the story.
The NEWS is always doing stories on pirate and file sharing websites that illegally make copies of music, movies and television freely available online, but they rarely if ever include mention of eBooks in these reports. What are your thoughts on the lack of attention being given to this issue?
I haven't heard a lot about this and I would like to know more! Books should absolutely be included in that discussion. I think the best way to combat piracy is to make books (or movies, etc) easily available to purchase by many people at a reasonable price. I think the issue of piracy also is part of a larger discussion of how our culture values art. Books, movies, music, etc are worth paying for and it's worth supporting the artist so that they can keep creating.
Would you care to share something about your latest release or a story that you are working on now?
I did something a bit daring…my new series, The Bad Boys & Wallflowers features both historical and contemporary romances! The heroine of my contemporary novellas, Jane Sparks, is "writing" historical romances based on her relationship with the bad boy billionaire, Duke Austen.  The series launched with THE WICKED WALLFLOWER and THE BAD BOY BILLIONAIRE'S WICKED ARRANGEMENT is out now!
The drama and romance continues in February with THE BAD BOY BILLIONAIRE'S WICKED ARRANGEMENT and in April with WALLFLOWER GONE WILD. Visit my website www.mayarodale.com for more about the series and sign up for my newsletter to stay notified of new releases.

DANGEROUS BOOKS FOR GIRLS: THE BAD REPUTATION OF ROMANCE NOVELS, EXPLAINED
THE WICKED WALLFLOWER
AT THE DUKE'S WEDDING
WALLFLOWER GONE WILD 
THREE SCHEMES AND A SCANDAL
THE BAD BOY BILLIONAIRE'S WICKED ARRANGEMENT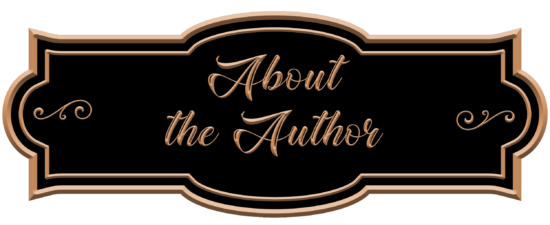 Maya Rodale began reading romance novels in college at her mother's insistence. She is now the author of numerous smart, sexy and fun romance novels. A champion of the romance genre and its readers, she is also the author of the non-fiction book DANGEROUS BOOKS FOR GIRLS: THE BAD REPUTATION OF ROMANCE NOVELS, EXPLAINED and a co-founder of Lady Jane's Salon, a national reading series devoted to romantic fiction. Maya lives in New York City with her darling dog and a rogue of her own.