This week Novels Alive and Be My Bard and offer a warm welcome to a very nice lady and an extremely talented author…Donna MacMeans!
Hi all –
My thanks to Teresa and Dayna for having me today. I love chatting with readers but I can get a bit wordy, can you tell? LOL. Okay – hit me with your best shot –
We've all pondered the age old question of which came first the CHICKEN or the EGG? As a writer, when creating a new story, which tends to come first for you—the CHARACTERS or the PLOT?
LOL – Does it help if I say sometimes It's one and sometimes the other? In most cases, especially if I'm starting a new series, the answer is the plot comes first. I know the basic conflict in the story and I decide what sort of characters will fit the particular storyline – maximize the conflict. For THE WHISKY LAIRD'S BED, however, I already had the Rake Patrol series and thus my heroine, Claire, due to the previous book, THE CASANOVA CODE. In this case I had to plot a story to match Claire with someone who was on the surface the worst possible match, a Scotch distiller, but who also was the best man for her, someone that admires her strong beliefs yet has the patience to convince her to see things in a different way.
For my work in process, I'm doing something totally different. In that case, the plot came to me first and I've fit characters to the story. But honestly, the two things are so tightly entwined, it's hard to say whether the chicken or the egg truly came first.
It's inevitable that small bits and pieces of a writer's own personality will make their way into the characters they create. But if you had to write yourself into one of your books, would your character most likely be the hero/heroine, the steadfast best friend, the comedy relief or the villainous mastermind?
All of them – LOL I can be quite villainous if I have to be. But really, I guess I identify most with the heroine. At least, I know how she thinks. The heroes…I know how I'd like them to think LOL.
Speaking of villains…do you prefer writing characters that are clearly evil from the second they appear on the page or the surprise villain that no one would ever expect?
I think it depends on the story. Before I started writing historicals, I wrote Romantic Suspense. My first book – which has never been published and won't be without a craft re-write J– has a straight up and evil villain. In my second suspense, I thought I'd identified the serial killer bad guy, but decided to make the bad guy a friend to the heroine instead and keep the serial killer's identity secret. That way he could cozy up to the heroine without her knowing she was in jeopardy. That book is IN A HEARTBEAT written under the pen name Donna Richards. I'd already contracted for my historicals when that book sold so I established a pen name so my historical fans wouldn't accidentally pick up my suspense.
In my historicals, I've written the villain both ways but I think I like it best when the villain sneaks up and surprises the reader. Not all stories lend themselves to that.
If you had the power to step inside the pages of any book for 24 hours, which one would you choose and why?
OUTLANDER (as would probably a gazillion other women – LOL) My reasons – 1) Jamie, the hero, is absolutely delicious. I would fall in love with him in a heartbeat. 2) The heroine is a modern woman. I can relate to that. 3) Scotland – need I say more?
Actually, OUTLANDER is responsible for my discovery of romance. I was a CPA/business executive in my "other" life. Business executives do not read books with women swooning in the arms of Fabio with the long flowing hair. I picked up OUTLANDER thinking it was something else. It has a slow start, but I LOVED the book. I flipped back to the front pages that I'd skipped earlier and saw all the references to what a great romance this was. I figured – if this is a romance, than I've been a fool for avoiding the genre. So I went to my local B.Daltons bookstore to buy another romance, but I wasn't brave enough to be seen in the romance section. Instead, I stood in the cooking section, and then would leap out and grab a romance off the end cap. I found a book that sounded very similar to OUTLANDER, an English heroine and a Scottish Laird hero set in the 17th century, I believe. It wasn't a time travel but the other conflicts were there. I hated it. I figured I could write better. So I tried and have been writing ever since.
BTW, I LOVE romance and am grateful to OUTLANDER for showing me the error of my ways – even though Diana Gabaldon insists that OUTLANDER isn't a romance.
If you could use that same power to jump through the screen into the world of your favorite television show or movie, which would it be and why?
I'm dating myself here but I'd want to be on Star Trek. Yeah, I'm a trekkie. I'd love to go and explore all those new worlds. Here's a story from my past. In my sophomore year in high school, I took American history during the summer to free up my schedule. It was the most BORING class ever. I don't think the teacher wanted to be there any more than we did. He was monotone as heck. It was awful. My best friend, who also had visions of studying by the pool, took the course as well. She is an amazing artist, while I'm okay. (At one time I thought I'd be a great artist but that's not how things turned out.) We started a comic book that made the rounds of the classroom. It was a Veronica/Betty sort of story. At one point, my friend crowned herself Miss America, so I crowned myself Miss Universe, and as a prize, took off on the U.S.S. Enterprise with Captain Kirk. From then on we were writing in space. Loved it. I don't remember anything from that class except working on that book, and from the responses of the other classmates, they felt the same way.
*As long as we don't show up as a "Red Shirts", I'd take that trek with you~T
Over the last few years, books of an erotic nature or with taboo subject matter have become more acceptable—even popular—in the mainstream marketplace. How, if at all, has this change affected the way that you write your own "love scenes"?
I don't think it's affected my writing at all. Remember when I said I loved OUTLANDER? Well, one of the things I liked was that the heroine was already married. She wasn't some 18 year-old virgin. She was older, married and fell in love all over again. I've been married 40 years, but I remember how that felt to have someone pursue you with the hope of marriage – so that's how I write. I want my readers to remember what falling in love felt like. My books are rife with sexual tension, but it's all in the dialogue, the visceral reactions, the poignant moments. I write a very sexy book, and I write sex scenes, but I don't write graphic, unfeeling sex scenes. I don't do sex for sex's sake. While the market does allow for taboo subject matter, I've found plenty to write about without having to go there. Though who knows, someday I might. But it'll be under a pen name so my current readers don't go nuts J.
There was once a time when authors had to rely almost solely on mainstream media like newspapers and magazines to find reviews written on their latest book. Now that the internet has made it possible for anyone with a keyboard to become an armchair critic, has the sheer number of reviews available for your books made it easier or harder to deal with criticism?
Let me say upfront – the best thing a reader can do for a writer is to write a review. It doesn't even have to be a great review, though those are certainly appreciated. There are certain promotional opportunities that an author can't do unless they have so many reviews. So if ever you want to say thank you to an author – that is how to do it.
Now, stepping off of the soap box, I'll be honest, I generally don't read my reviews after the book is out and making the rounds. What good does it do? The book is already done and I'm probably halfway through writing the next one. When I do read my reviews, I get depressed over the not-so-great reviews because the reader often missed a key point. I.e. I had reviews for THE CASANOVA CODE that suggested the heroine should not have married the hero at the end. Hello – she was in love with him and he with her. She was pregnant, and the story is set in Victorian England. She'd be insane not to get married. To say nothing of a happily-ever-after that is a requirement in romance. So because of this, I just don't read the reviews – but I do invite readers who think they have an alternate ending to try their hand at writing it. I have one fan doing just that. I can't wait to see what she produces.
Many authors have branched out into multiple genres over the years. Is there a particular genre of fiction that you have always wanted to tackle but, haven't tried yet?
My friend, Duffy Brown, has been encouraging me to write cozy mysteries. Maybe some day but I love writing romance. I love paranormal and have written historical paranormal…maybe I'll try a contemporary paranormal – oh wait, I'm sort-of doing that. Okay, maybe a straight small town contemporary. Whatever I write, it has to have humor. I always felt guilty putting humor in my contemporary suspense books, but I couldn't help it. Who knows? The lovely thing about today's marketplace is that if you can't or don't want a traditional publisher, you can always self-publish. I like that.
If you could choose one historical/contemporary romance from your own or another author's library of work to be made into a feature film which would it be and why?
OUTLANDER – because it's awesome…and…oh yes – it is being made into a major film J. I think someone is doing an opera of OUTLANDER as well. Can't keep a good book down!
Tell us a little bit about the project you are working on now or share something about your newest or upcoming release(s).
Can I do both?
THE WHISKY LAIRD'S BED will be digitally released tomorrow, July 15th. It's the second book in the Rake Patrol series, which means it opens with a Victorian personal ad advertising for a wife. This time the ad is from a whisky distiller in Scotland. My heroine, Claire Starke, is a firebrand for the Temperance movement. When she learns that one of her fellow Rake Patrol members has answered the ad by going to Scotland, she decides to go rescue her from the man she suspects is a white slaver. She's wrong, of course. But when her friend is injured in Scotland, Claire stays by her friend even if it means living in the handsome devil's household until they can return to England. I call my book – The Lady of Temperance meets the Laird of Temptation. It's a fun book and I have a video. I'll attach it if you can use it. I had a devil of a time finding common ground between the hero and heroine, but I think it works. There's a great learning to drink Scotch scene that is HOT. I hope you, kind readers, give it a try.
Otherwise, I'm currently working on a time-travel that has been nagging at me for the last several years. The environment is hot for time travels right now (thank you, Diane Gabaldon), though mine is a bit different. Mine is a forward time travel. My heroine comes forward from 1855 to modern day New Orleans. If you ever visit New Orleans, you'll have to check out the charm gates at the Court of Two Sisters. They play a critical role in my story. I've paired her up with a Physics professor who doesn't believe in time travel but has a connection to the heroine that makes him change his mind. Long, long ago, before I started writing straight historicals, I started writing this time travel. It won a contest, but then my debut novel, THE EDUCATION OF MRS. BRIMLEY, sold to Penguin and my historical romance career took off like a runaway carriage. Now I'm taking some time to get this story out of my system before I move on to the next project.
For an excerpt of THE WHISKY LAIRD'S BED, please visit my website at www.DonnaMacmeans.com.
What I'd like to do is give away a copy of THE CASANOVA CODE to someone leaving a comment to today's blog. Let's see – Teresa asked me about reviews, my question is – have you ever written a review for a book? There are no wrong answers J. Just wanted to start a conversation.
Thanks, so much, Donna for stopping by and all the great answers! ~ Teresa-BMB
Like Donna said, leave a comment below to answer the question if you have ever written a book review or to simply say Hello and tell Donna how much you enjoyed her interview, her books etc. YOUR comment could be chosen at random to win a copy of THE CASANOVA CODE—a very good book BTW!
The winner will be contacted by the email address used to comment in a few weeks. Good Luck!

THE WHISKY LAIRD'S BED
THE CASANOVA CODE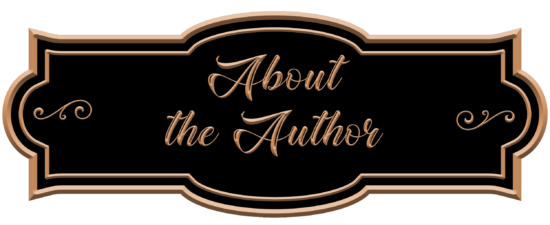 For the first four months of the year, I'm a mild-mannered certified public accountant with a small tax practice. But come April 16th, I rip off the green eyeshade and transform into an impassioned writer of sexy historical romance novels, paranormals and romantic suspense. I live in Central Ohio with my wonderful husband of many, many years. My two adult children live close by with visiting dogs, fish, and even a pet snail named Killer. When I'm not knee deep in tax returns, or typing away on another manuscript, I'm active in several writing organizations. Every now and then, I break out my acrylic paints or pastels for a different creative venue, but of the two, I find writing to be not quite as messy. I love to cook (but hate to clean up). My desserts have a reputation of always incorporating chocolate and alcohol in some intoxicating fashion.