When Jabir Danjuma met Damisi Odinga years ago, it wasn't necessarily love at first sight.  However, their attraction can't be denied. Just as he begins to feel the forbidden emotion, Damisi breaks up with him and moves halfway across the world.
Now, Damisi has a request that only Jabir could fulfill. Their encounter sets off a series of events that leave them both with fresh pain and hurt. They vow never to see each other again, but fate has a different idea. Will they stick it out long enough for the Potter to perfect their scars and pain for His purpose or will distance and time steal the day.
EXCERPT

BUY LINKS
ABOUT THE AUTHOR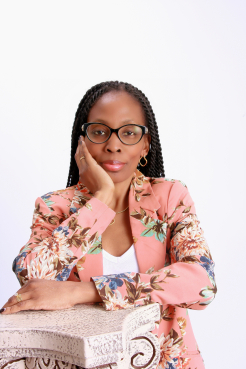 Unoma Nwankwor is a romantic at heart. Born in Akron, Ohio to Nigerian parents. She spent her childhood and early adulthood years in Port-Harcourt, Nigeria. She is the COO of KevStel Group LLC, a faith-based Entertainment Company aimed at providing uplifting and life-changing entertainment through its movies and books.
Unoma is also the published author of An Unexpected Blessing (2013), The Christmas Ultimatum(2013), When You Let Go (May, 2014), A Scoop of Love (Jan, 2015) and Anchored By Love (Dec, 2015). She has numerous published flash fiction and short stories. Her work has appeared in Africa Book Club, USA Today HEA blog and the Kenyan Ezine; Wamathai and well as numerous radio shows and blogs. She is currently working on her next novel The Final Ultimatum.
Her readers are in love with her unique way of telling stories that capture the essence of her present home base; Atlanta Georgia and her Nigerian culture. Her stories which center on forgiveness, faith, and hope have been described as a fusion of faith, romance and African spice.
After all, "and now abide faith, hope, love, these three; but the greatest of these is love." ~1 Corinthians 13:13
Unoma resides in Atlanta Georgia with her husband and two kids.