I remember my mother, sitting in her rocking chair, devouring one Harlequin romance after another. She never threw them away. She stacked them under the bottom shelf of her bedroom closet. I wasn't interested in them at the time.
I was reading James Fenimore Cooper, daydreaming that I was Natty Bumppo, an early pioneer. I went from those to LOST HORIZON and PRIDE AND PREJUDICE and a slew of early English literature. During college, I didn't have time to read for fun, but once I graduated, I discovered Agatha Christie. She wasn't too taxing after a day of teaching. It was diverting to match wits with a murderer.
It wasn't until I had my own children and discovered how tired a person could be at the end of a day that I read for sheer escapism and dug into my mom's stash of books. In those, the man always desired the woman and worked to win her. He was there for her, no matter what. It was uplifting and reassuring. And I learned the appeal of romance. Odd, then, that when I started writing, I chose other genres.
But just as in reading, I finally found my way to it. In COOKING UP TROUBLE, Ian and Tessa are attracted to each other. But of course, they have to work for their happy ever after. True love doesn't come cheap.
Tessa Lawrence swore off men when she found her fiancée in the arms of another woman. These days, she concentrates on caring for her small farm and running a bakery and farm stand out of its barn. Ian McGregor moves to Mill Pond to build a resort on the property next to Tessa's. Tessa's fine with that. Mill Pond's trying to attract more tourists. The problem is, Ian understands business, but he's never changed a tire or pounded a nail. She finds herself helping him more than she expected, and spending time around Ian is a dangerous proposition. The man's far too good-looking and fun to be around.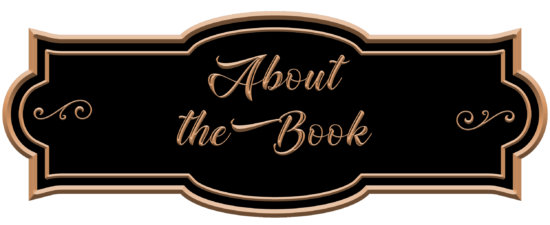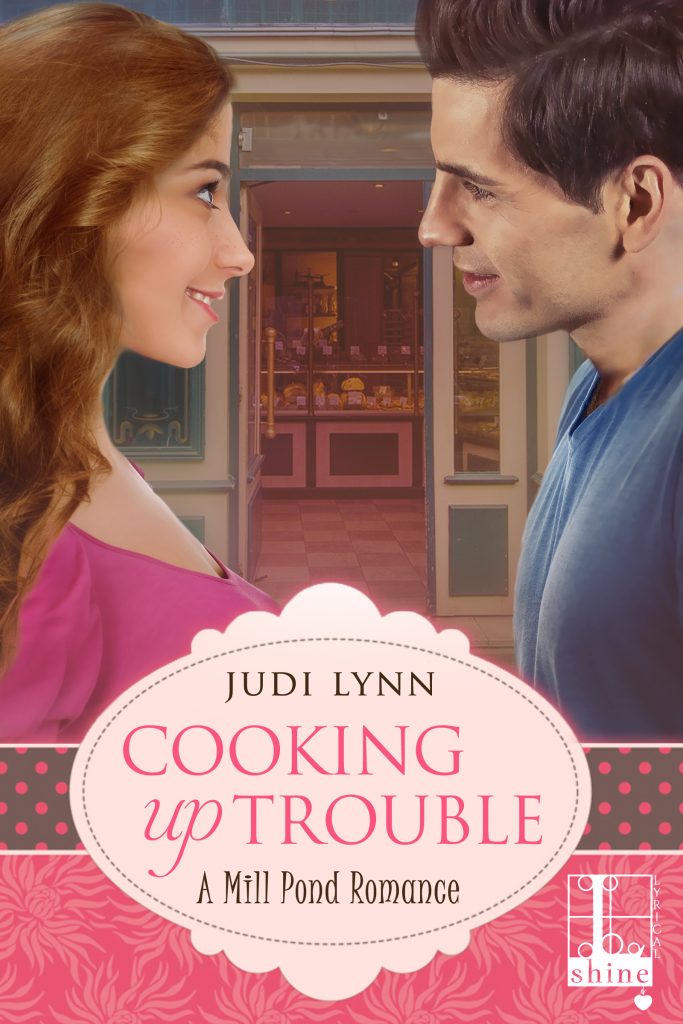 Nothing stirs the pot like a new man in town…
Welcome to Mill Pond and small-town country living, filled with fresh air, fresh food, and plenty of fresh gossip—especially when it comes to romance…
It's impossible not to notice when someone new shows up in Mill Pond. Especially someone as obviously out-of-place as Ian McGregor. His stylish suit and fancy car scream "city slicker." And when Tessa Lawrence discovers he can't even change a tire, she has no choice but to help. That's just what the locals do. And when she finds out Ian's her new neighbor, of course she's obliged to invite him to dinner too…
Turns out Ian's come from New York to open a luxury resort on the property next door to Tessa's farm, where she grows berries and sells her famous jams and delectable baked goods. But despite their quickly growing friendship and temptingly close proximity, Tessa plans to keep things with Ian strictly neighborly. For one thing, Ian's got a fiancée who, unlike Tessa, doesn't have dirt under her nails. Plus, Tessa knows from bitter experience that a guy this gorgeous is all too likely to break a simple country girl's heart. Even if he's as sweet as one of her cinnamon buns—and equally hard to resist…


When some people think of Indiana, they think of corn—which we have a lot of. But to me, Indiana is green—lush, beautiful, vibrant greens—so I use fictional towns and plunk them in an Indiana setting for a lot of my stories. I love cooking and gardening, and those sneak into my novels, too. I've collected more strays than I deserve. I'm a fan of Agatha Christie and urban fantasy, and I believe in happy ever after.