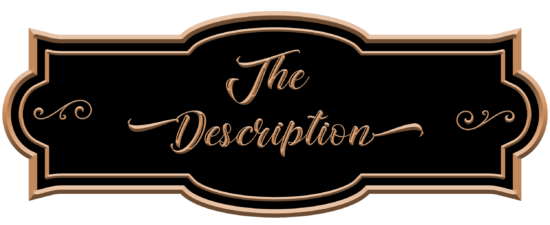 Duke Dynasty: Book 3
Release Date: August 25, 2020
Step-siblings in search of the truth about their mother's succession of beloved husbands—and their own surprising identities as eligible young nobles—are the endearing stars of this dazzling series from New York Times bestselling author Sabrina Jeffries . . .
A past kiss with adorably bookish Miss Olivia Norley should be barely a memory for Marlowe Drake, the Duke of Thornstock. After all, there are countless debutantes for a handsome rakehell to charm beyond a young lady whose singular passion is chemistry—of the laboratory type. But Thorn has not forgotten—or forgiven—the shocking blackmail scheme sparked by that single kiss, or the damage caused to both their names. Now Thorn's half-brother, Grey, has hired the brilliant Miss Norley for her scientific expertise in solving a troubling family mystery. And the once-burned Thorn, suspicious of her true motives, vows to follow her every move . . .
For Olivia, determining whether arsenic poisoning killed Grey's father is the pioneering experiment that could make her career—and Thorn's constant presence is merely a distraction. But someone has explosive plans to derail her search. Soon the most unexpected discovery is the caring nature of the reputed scoundrel beside her—and the electricity it ignites between them . . .

It was only as I began reading that I realized that I had somehow missed the second book in this series—The Bachelor—and though I will definitely be rectifying that oversight very soon, Jeffries does a fabulous job of bridging the gap between this story and the first that, except for enjoyments sake, it's not necessary at all.
Self-contained and yet still alive with its own set of charms, Thorn and Olivia's romantic part of this mystery laced series is incredibly hard to put down.
Miss Olivia Norley is an aspiring chemist with no use for the frivolous goings-on of society and reminds me a bit of a female and slightly less eccentric Sheldon Cooper (Big Bang Theory) when she first meets the Duke of Thornstock. An innocent encounter inadvertently turns scandalous and much to Olivia's chagrin, Thorn is forced to propose. It does not, however, mean that Olivia must accept.
Ten years later, a more jaded Thorn is reunited with Olivia in a shared quest to unravel a mystery that only her expertise in chemistry can shed some new light on. Completely suspicious of her motives after their past encounter, Thorn is determined to uncover Olivia's secrets, while hiding a potentially damaging one his own—if only he can keep his hands off her long enough to do so.
Full of quirky humor, sweet but steamy passion and a murder mystery that becomes more dangerous than anyone could have expected, Thorn and Olivia's rocky road to finding a love everlasting is nothing short of a treat for the genre and a gift for fans of Ms. Jeffries, in particular.