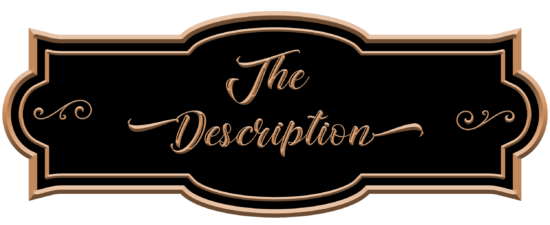 A Goode Girls Romance: Book 0.5
Release Date: June 2, 2020
This Knight of the Crown is driven by a painful past and a patient fury… and his entire life is a lie.
Sir Carlton Morley is famously possessed of extraordinary will, singular focus, and a merciless sense of justice. As a man, he secured his fortune and his preeminence as Scotland Yard's ruthless Chief Inspector. As a decorated soldier, he was legend for his unflinching trigger finger, his precision in battle, and his imperturbable strength. But as a boy, he was someone else. A twin, a thief, and a murderer, until tragedy reshaped him.
Now he stalks the night, in search of redemption and retribution, vowing to never give into temptation, as it's just another form of weakness.
Until temptation lands—quite literally—in his lap, taking the form of Prudence Goode.
Prim and proper Pru is expected to live a life of drudgery, but before she succumbs to her fate, she craves just one night of desire. On the night she searches for it, she stumbles upon a man made of shadows, muscle and wrath… And decides he is the one.
When their firestorm of passion burns out of control, Morley discovers, too late, that he was right. The tempting woman has become his weakness.
A weakness his enemies can use against him.

I received an ARC copy of this book in exchange for an honest review
From book one, The Highwayman in the Victorian Rebels series I was absolutely hooked on Kerrigan Byrne! Ms. Byrne pulls absolutely no punches when laying out the dark and often violent backstories of her characters which always makes their ultimate salvation in the arms of a soul mate immensely satisfying.
From his first appearance in The Highwayman, Chief Justice of Scotland Yard, Sir Carlton Morley has played an intricate role in the Rebels stories, wavering between adversary and ally, but always compelling. So, from the second I read the synopsis for A Dark and Stormy Knight several months ago I have been waiting with breathless anticipation to get my greedy little hands on a copy. The wait was completely worth it!
With a lifetime of dealing with the scum of the earth, Morley has some serious trust issues in both his work and personal life. When a clandestine meeting with a stranger rocks his world completely, he never expects to meet the woman who so captivated him again, at a crime scene where she is the primary suspect in a murder.
Prudence Goode simply wished for one night with a stranger after being betrayed by her betrothed and all those she cared about the most. She never dreamed that three months later she would be married to the dark stranger who fulfilled that wish, in order to avoid the gallows for a murder she did not commit.
The story of how they overcome the strong prejudices formed by Morley's past, an evil plot to frame Prudence for murder and an uncertain future to finally embrace the hope of a happily ever after, is enthralling from beginning to end.
Although this book could be read as a stand-alone work, I cannot recommend it highly enough that readers check out the entire series. I promise you won't be disappointed!