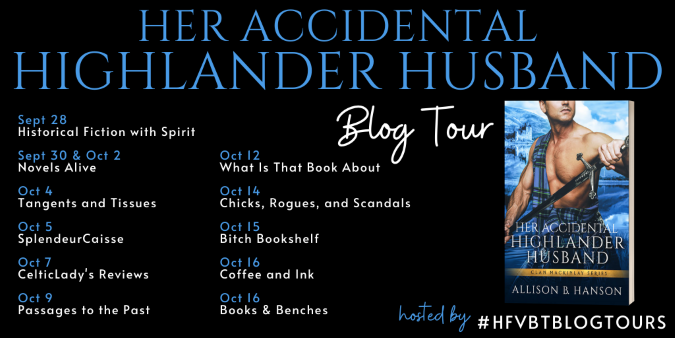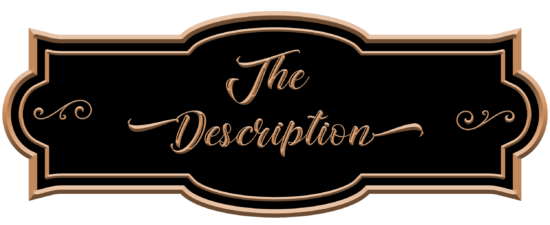 Release Date: September 28, 2020
Marian Fletcher Blackley, Duchess of Endsmere, has been on the run from the English Crown for weeks since killing her abusive husband…no matter that it was self-defense. She has only one safe place to go—the MacKinlay clan in Scotland, where her sister is the laird's wife.
War Chief Cameron MacKinlay has vowed never to marry after witnessing his widowed mother's grief. He has his lands and his clan, and that's enough for a good life. When one day a sprite of a lass comes running out of the forest with hounds nipping at her heels and an English bounty hunter not far behind, he feels compelled to save her by claiming the disheveled duchess is his wife. But he certainly didn't intend to marry her for real!
And now he'll do anything to protect her…



The synopsis pretty much sums up the first few chapters and all of the details and secrets of Marian's "Mari" hellish marriage to the duke are brought to light early on, which lead to some rather lengthy lulls in the story that merely re-hash the reasons why this couple are adamant about not falling in love.
HOWEVER, the salvation of this story lies within its characters. Cameron may be the war chief of clan MacKinlay, but he is also a big old teddy bear when dealing with Mari's fears and endearingly bumbling in his attempts to coax his wife out of her protective shell.
And Mari, bless her heart, has endured the kind of hellish torture that leaves more scars on your soul than your body, but still she remains courageous and warm-hearted enough to recognize that her accidental husband is a treasure to be appreciated.
While there are the lulls I mentioned earlier, within those lulls there are also uniquely beautiful scenes that help to forge the kind of bond that makes the final acts of this story not only believable but incredibly touching.
The secondary characters in this story were also pretty amazing and I was honestly surprised to discover upon gathering the book details for this review, that this was the first in the series and not the second as I had assumed, given the many references to Mari's sister Kenna and her husband, the MacKinlay laird's own romantic adventure. Having never read this author before and being impressed enough by this story to want to go read theirs, I will admit to being both confused and disappointed. If Ms. Hanson does intend to release Kenna and Lachlan's story the order in the series seems a bit odd and if not, then the teases and breadcrumbs indicating a larger story for these characters was very naughty indeed.
Overall, Her Accidental Highlander Husband is a satisfying read and requires only a little patience on the readers part to enjoy the journey completely.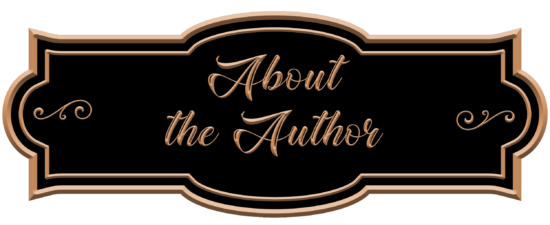 One very early morning, Allison B. Hanson woke up with a conversation going on in her head.  It wasn't so much a dream as being forced awake by her imagination. Unable to go back to sleep, she gave in, went to the computer, and began writing.  Years later it still hasn't stopped.
Allison lives near Hershey, Pennsylvania. Her contemporary romances include paranormal, sci-fi, fantasy, and mystery suspense.  She enjoys candy immensely, as well as long motorcycle rides, running, and reading.

Monday, September 28
Review at Historical Fiction with Spirit
Wednesday, September 30
Review at Novels Alive
Friday, October 2
Guest Post at Novels Alive
Sunday, October 4
Review at Tangents and Tissues
Monday, October 5
Review at SplendeurCaisse
Wednesday, October 7
Feature at CelticLady's Reviews
Friday, October 9
Excerpt at Passages to the Past
Monday, October 12
Feature at What Is That Book About
Wednesday, October 14
Review at Chicks, Rogues, and Scandals
Thursday, October 15
Review at Bitch Bookshelf
Friday, October 16
Review at Coffee and Ink
Interview at Books & Benches