Today we welcome Young Adult Dystopia author Adria Carmichael to Novels Alive to answer some super quick questions so we can get to know them better.
What is the sweetest thing someone has done for you?
A surprise breakfast in bed by my family for no reason at all 🙂
How would you spend ten thousand bucks?
Long family trip to a beautiful island somewhere. Maybe in the Caribbean.
Where do you get your best ideas?
Usually during my long-distance runs. Especially if the weather is good… puts me in the right frame of mind.
What comes first, the plot or characters?
The plot comes first because that defines which character it needs, but the idea of the main characters usually comes at the same time
What does your main character do that makes him/her special?
She is completely brainwashed and the story is about her journey to break free from the indoctrination, which I think is quite unusual in fiction. Especially since the story is told from her perspective (1st person POV)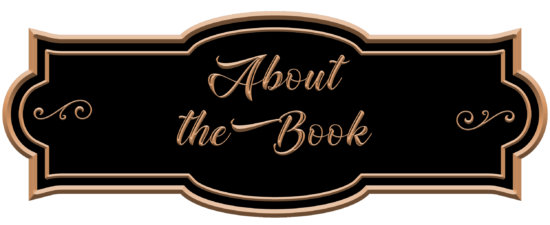 A Young Adult Dystopian Survival Saga: Books 1-4
Publication Date: June 7, 2022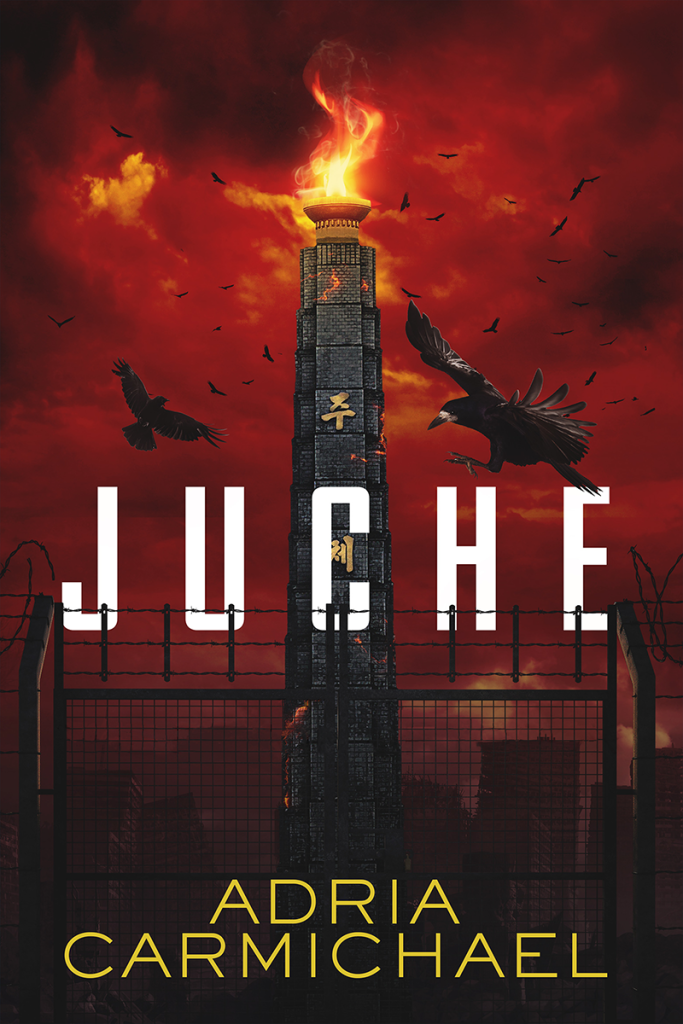 Just when Areum – daughter of a privileged family in the totalitarian state of Choson (North Korea) – thought she was free from her personal prison, her world collapses around her as her family is taken away in the middle of the night to a hell-like camp in the mountains where people who have strayed from the righteous path are brutally re-educated through blood, sweat, tears, and starvation.
There she has to fight for survival together with the family she hates and is forced to re-evaluate every aspect of her life until then: her deep resentment toward her twin sister; her view of her father in the face of mounting evidence that he is a traitor with the blood of millions of fellow countrymen on his hands; and even her love and affection for the Great General – the eternal savior and protector of Choson, whom she had always considered her true father.



SPECIAL PRICE 99¢!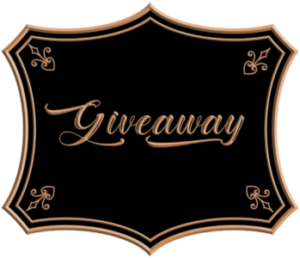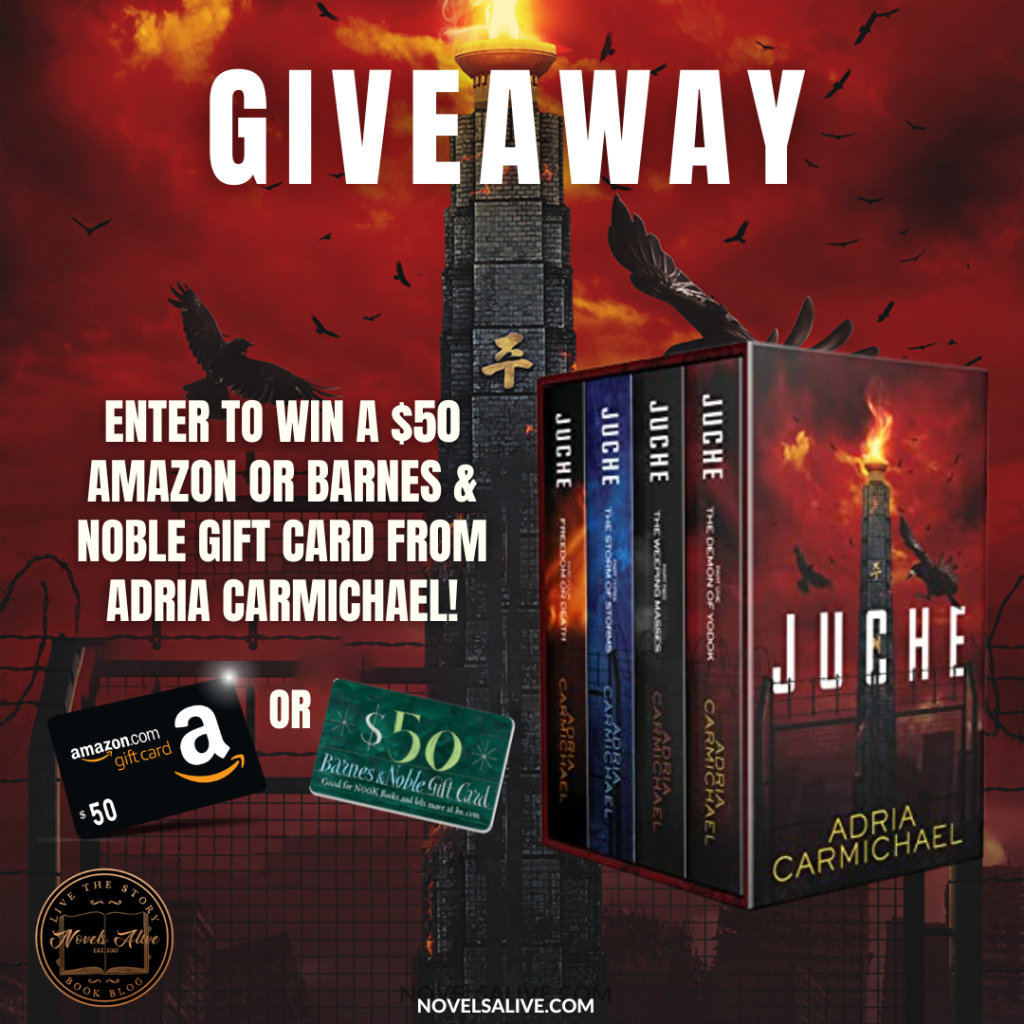 One randomly chosen winner via Rafflecopter will win a $50 Amazon or Barnes & Noble gift card.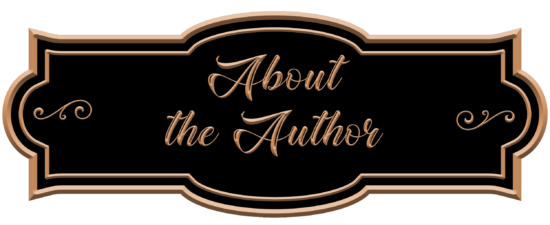 Adria Carmichael is a writer of dystopian fiction with a twist. When she is not devouring dystopian and post-apocalyptic content in any format – books, movies, TV-series and PlayStation games – she is crafting the epic and highly-addictive Juche saga, her 2020 debut novel series that takes place in the brutal, totalitarian nation of Choson. When the limit of doom and gloom is reached, a 10K run on a sunny day or binging a silly sitcom on a rainy day is her go-to way to unwind.

July 12: Sandra's Book Club
July 14: Andi's Young Adult Books
July 19: Momma Says: To Read or Not to Read
July 21: Splashes of Joy
July 26: Just Bookish Things
July 28: Stormy Nights Reviewing & Bloggin'
August 2: The Faerie Review
August 4: Candlelight Reading
August 9: Write. Read. Live.
August 11: All the Ups and Downs
August 16: Fabulous and Brunette
August 18: The Avid Reader
August 23: Literary Gold
August 25: Hope. Dreams. Life… Love
August 30: FUONLYKNEW
September 1: Our Town Book Reviews
September 6: books are love
September 8: Jazzy Book Reviews
September 13: Author C.A.Milson
September 15: Coffee and Wander Books Reviews
September 20: Westveil Publishing
September 22: Kit 'N Kabookle
September 27: Let me tell you a story
September 29: BooksChatter
October 4: The Pen and Muse Book Reviews
October 6: Novels Alive
October 11: Bibliomanaic Aza
October 13: Welcome to My World of Dreams
October 18: Books in the Hall
October 20: Long and Short Reviews