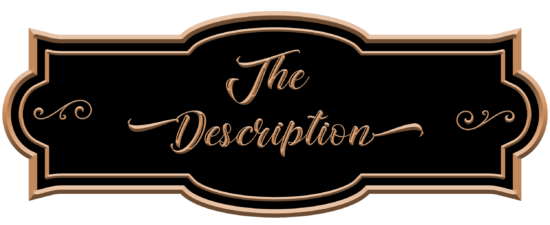 The legendary FBI criminal profiler and international bestselling author of Mindhunter and The Killer Across the Table returns with this timely, relevant book that goes to the heart of extremism and domestic terrorism, examining in-depth his chilling pursuit of, and eventual prison confrontation with Joseph Paul Franklin, a White Nationalist serial killer and one of the most disturbing psychopaths he has ever encountered.
Worshippers stream out of an Midwestern synagogue after sabbath services, unaware that only a hundred yards away, an expert marksman and  avowed racist, antisemite and member of the Ku Klux Klan, patiently awaits, his hunting rifle at the ready.
The October 8, 1977 shooting was a forerunner to the tragedies and divisiveness that plague us today. John Douglas, the FBI's pioneering, first full-time criminal profiler, hunted the shooter—a white supremacist named Joseph Paul Franklin, whose Nazi-inspired beliefs propelled a three-year reign of terror across the United States, targeting African Americans, Jews, and interracial couples. In addition, Franklin bombed the home of Jewish leader Morris Amitay, shot and paralyzed Hustler magazine publisher Larry Flynt, and seriously wounded civil rights leader Vernon Jordan. The fugitive supported his murderous spree robbing banks in five states, from Georgia to Ohio.
Douglas and his writing partner Mark Olshaker return to this disturbing case that reached the highest levels of the Bureau, which was fearful Franklin would become a presidential assassin—and haunted him for years to come as the threat of copycat domestic terrorist killers increasingly became a reality. Detailing the dogged pursuit of Franklin that employed profiling, psychology and meticulous detective work, Douglas and Olshaker relate how the case was a make-or-break test for the still-experimental behavioral science unit and revealed a new type of, determined, mission-driven serial killer whose only motivation was hate.
A riveting, cautionary tale rooted in history that continues to echo today, The Killer's Shadow is a terrifying and essential exploration of the criminal personality  in the vile grip of extremism and what happens when rage-filled speech evolves into deadly action and hatred of the "other" is allowed full reign.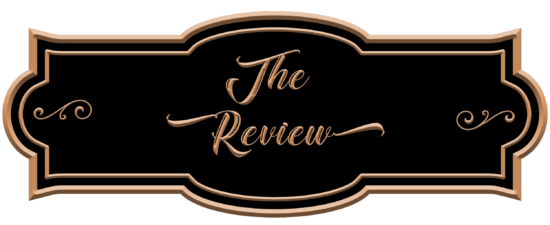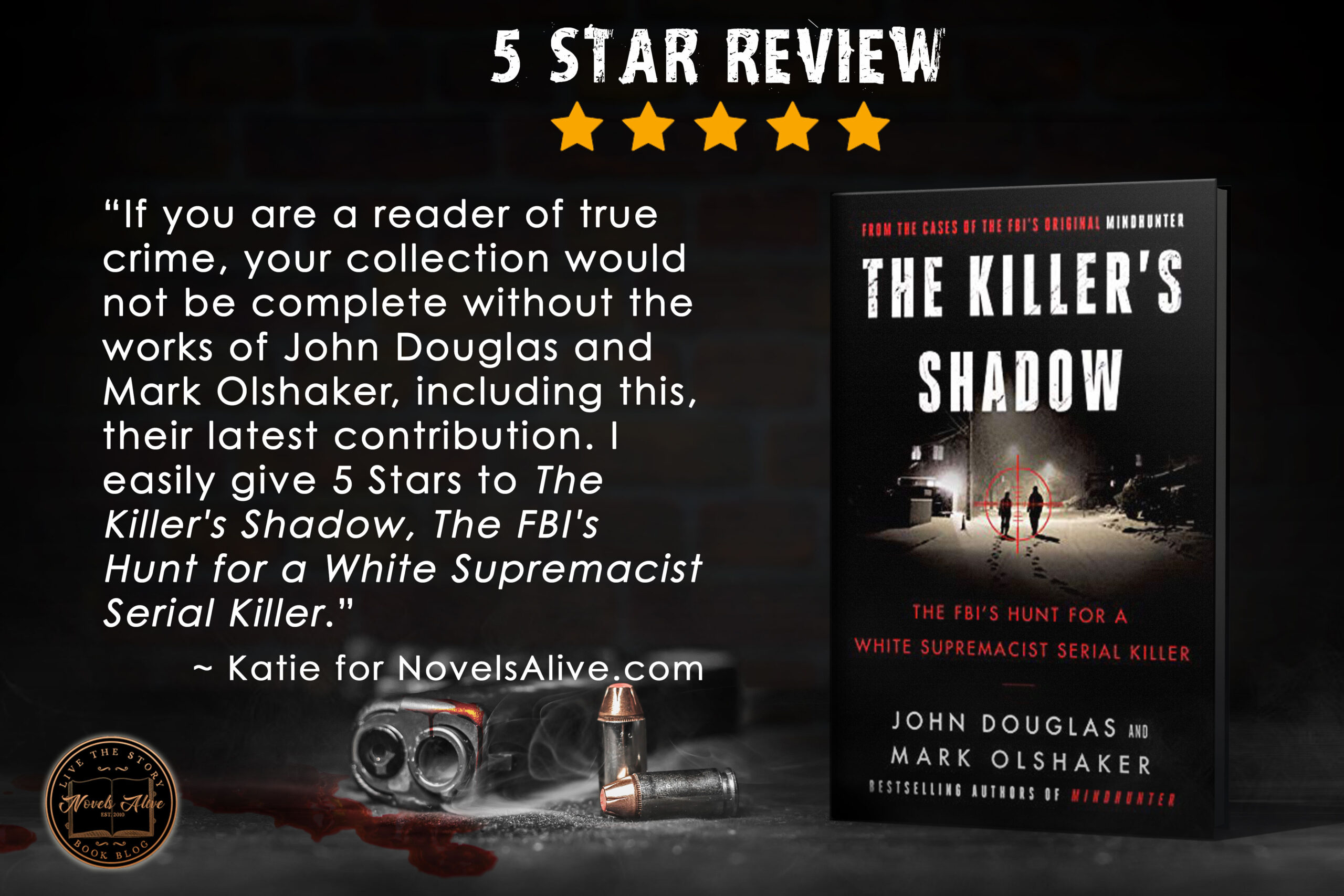 John Douglas and Mark Olshaker give readers another fascinating study into the mind of a serial killer in their latest book, The Killer's Shadow, The FBI's Hunt for a White Supremacist Serial Killer. Joseph Paul Franklin was a racist and anti-Semite serial killer, determined to begin a race war in the US, one random murder victim at a time, during the late 1970s to early 1980s. 
Born James Clayton Vaughn, Jr., to abusive and neglectful parents, Franklin's rage seemed to stem mostly from an eye injury sustained in childhood and left untreated, causing blindness in one eye. If his mother (his father abandoned the family when Franklin was eight) had followed up on it, his vision could have been saved. With hopes of serving in the military or law enforcement crushed by his blindness, his bitterness seethed.  
In his search to belong, he went from Evangelical Christianity to Nazism. He changed his name to Joseph Paul Franklin, in part to honor Paul Joseph Goebbels, the Nazi Germany Reich Minister of Propaganda. He joined the National Socialist White People's Party and the Ku Klux Klan. After reading Adolf Hitler's Mein Kampf in the 1960s, he was inspired to start a race war. 
He began his crimes in 1977, covering the East Coast and financed by committing bank robberies and making blood bank donations, the latter of which would eventually lead to his capture by the FBI. He was on a one-man mission to rid the world of his idea of inferior people, specifically blacks and Jews. His travels and crimes expanded to the Midwest and went as far as Salt Lake City, Utah, where he murdered two black men.  
Franklin's crime victims were many and varied: white female hitchhikers; a black male manager of a fast-food restaurant; Hustler publisher, Larry Flynt (who he shot and paralyzed); civil rights activist Vernon Jordan (who also survived); and members of two Jewish synagogues. According to Franklin, if the hitchhikers professed even an interest in interracial sex, they, too, were on his hit list. Flynt was in Franklin's crosshairs because he published interracial sexual photos in his magazine. 
His killing method was varied, ranging from shootings with handguns, shotguns, and high-powered rifles to firebombs. The bank robberies he committed were Franklin's method to fund his travels in the commission of his one-man attempt to start a national race war. Many of his crimes were not solved until after he had been convicted of others. As each random crime is slowly uncovered, either by Franklin's jailhouse confessions or by communication throughout law enforcement, the list of crimes against Franklin becomes prolific. The fact that Franklin was finally apprehended is a credit to the joint communications between law enforcement and the experts of criminal profiling. 
Douglas and Olshaker give us a thorough account of Franklin's life and a portion of his crimes before reaching the climax of the book, the interview with Franklin at the United States Penitentiary in Marion, IL. What follows is a fascinating account of the psychological chess game played with each of Douglas's jailhouse interviews, of which Douglas is the master.  
Franklin received two death sentences and six life sentences. He was killed by lethal injection on November 20, 2013, after spending over half his life in prison. There are fascinating comparative studies throughout the book of other serial killers such as Ted Kaczynski, David Berkowitz, Ed Kemper, Dylann Roof, and more thoroughly, Todd Kohlhepp.
If you are a reader of true crime, your collection would not be complete without the works of John Douglas and Mark Olshaker, including this, their latest contribution. I easily give 5 Stars to The Killer's Shadow: The FBI's Hunt for a White Supremacist Serial Killer.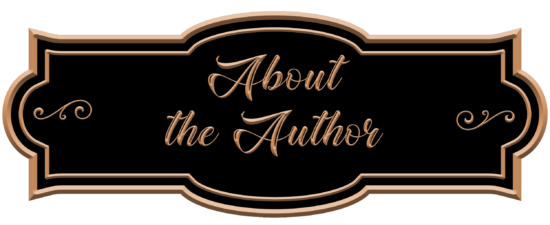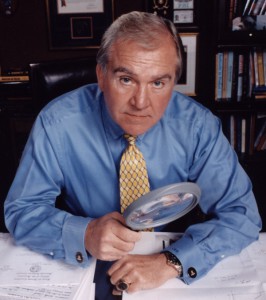 John Douglas, the legendary FBI criminal profiler and veteran author of true crime books, has spent over twenty-five years researching and culling the stories of America's most disturbing criminals. A veteran of the United States Air Force, he has directly worked and/or had overall supervision in over 5,000 violent crime cases over the past 48 years. He is currently chairman of the board of the "Cold Case Foundation." One of the foremost experts and investigators of criminal minds and motivations, he currently lives in the Washington, D.C. area.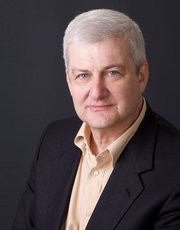 Mark Olshaker is an Emmy Award-winning documentary filmmaker and author of ten nonfiction books and five novels, including Einstein's Brain and The Edge. His books with former FBI Special Agent and criminal profiling pioneer John Douglas, beginning with Mindhunter and, most recently, Law & Disorder, have sold millions of copies and have been translated into many languages. Mindhunter is now a dramatic series on Netflix, directed by David Fincher. He and his wife Carolyn, an attorney, live in Washington, D.C.