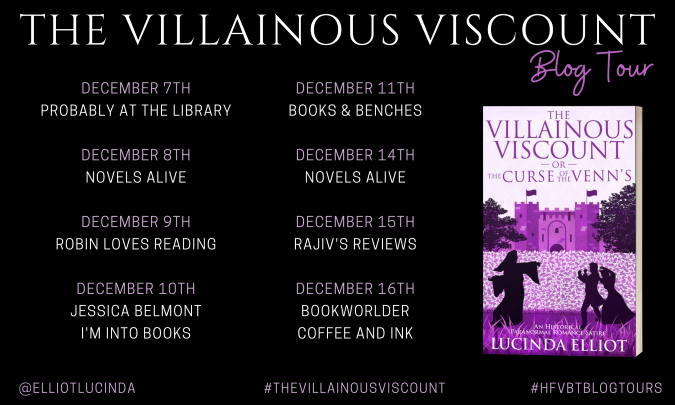 Today we welcome, ahem, Lord Venn from THE VILLAINOUS VISCOUNT for a very… interesting interview.  So, grab a cup of tea, your favorite throw, and get ready to be entertained!
Interviewer (trying hard not to stare at the anti-hero's startling golden and athletic looks):  Lord Venn – that is the correct form of address for a viscount, I believe – it is a pleasure to meet you.
Harley Venn (stooping to kiss her hand):  Charmed, Ma'am. You may call me anything you like, and I'd forgive you. The pleasure is entirely mine, I assure you. ..Then, in your age, delicate females are allowed to interview such abandoned rascals as myself? That is careless of your male relatives: I'm of a mind to warn them.
Interviewer [repressing a smile]: There is no need to go to that trouble.  I wouldn't let my male relatives interfere in my work as a journalist.
Harley Venn):  I wouldn't let any sister of mine go and talk alone with a fellow with my reputation  – or lack of it. But no more of that: — to the interview, then, Ma'am:  I am obliged to meet Jack Molyneux and some fellow pugilists for a bout at midday.
[The interviewer starts, and they both glance round at a clap of thunder and a flash of lightning).
Harley Venn: Don't trouble about that: it's only the family curse, and don't affect you.  But come closer anyway, Ma'am, so I can protect you from that damned Hooded Skeleton- beg pardon: you can see I'm not used to respectable female company. – You see, I thought I caught a glimpse of the filthy thing over there by the window. It is a mass hallucination merely, but it might scare you.
Interviewer (smiling wryly): That is kind of you, Lord Venn, but I'll stay over here…Rumour has it that there is a curse on the males of the Venn family: that must be alarming.
Harley Venn:  Not just us, at that.  My friend Molyneux's old governor, who was a great friend of my Uncle Toby, came to a sticky end besides, and then my uncle's former steward was squashed flat as a pancake when lightning struck a wall next to him. Soon after that, young Carstair's great-uncle was found dead hanging by the heels from the eaves of his country house.
Interviewer:  Oh dear.
Harley Venn:  But I still hold that it is all a series of conjuring tricks, myself, and maybe a touch of mass mesmerism, or some such tomfoolery.
Interviewer:  Mesmerism? ah, of course: hypnosis.
Harley Venn [laughs carelessly]:   But don't you know I've enlisted the aid of a Professor of Magic, Marksmanship, Swordmanship, Languages and Subtle Influences to sort matters out? I don't credit the tricky rogue will solve anything, but Molyneux and young Carstairs were set on hiring the fellow. [More seriously] Besides, I need to protect my betrothed.
Interviewer:  Ah, yes, I hear your lordship is recently engaged to the niece of your late uncle's steward, the man who was killed by that lightning strike.
Harley Venn:  'Venn' will do: charming creatures such as yourself don't need to address me formally…Yes, I am recently engaged to Miss Clarinda Greendale. She's a fine girl. You probably heard she didn't have much choice in the matter, being comprised by me. Taradiddles, of course. The fact is, the poor girl got tangled up in it when old enemy of mine set some hired bravoes on me.  She helped see 'em off, using her parasol.  But then she was caught out alone in the house with me, and that was it for her fair fame, no matter if I was half conscious.
Interviewer [sternly]:  You were rumoured to have a list of heiresses as prospective brides.
Harley Venn [winks):  Was I, Ma'am? True enough, Miss Greendale turned me down before, giving me some hard words while she was about it, but no matter, that is in the past.
Interviewer:  Perhaps she had some doubts about your character?
Harley Venn [grins]:  No, Ma'am, she had no doubts about my character at all, knowing me to be a good-for-nothing, brawling, drinking, gambling, wenching racal.
Interviewer [feebly]: Well, I wish you both very happy.
Harley Venn:  I thank you. She's a fine girl, as I say, and she's got nerves of iron. There's no doubt there's no doubt she can keep her head.  Those old fellows who let a series of theatrical tricks put 'em in their graves couldn't. We'll see off this so-called family curse together.
[With a brisk tapping, O'Hare, Harley Venn's rascally manservant, opens the door.]
O'Hare: Them dunns is back again.
Interviewer:  Dunns? Oh yes, debt collectors.
Harley Venn:  Don't trouble me with such minor matters, O'Hare. Can't you see I am giving an interview to publicise the book about me? You know what to do: have your brats give 'em the welcome we always save for fellows whining about payment.
O'Hare: And I cannot for the life of me get credit anywhere in the neighbourhood for the wine, neither.
Harley Venn: Then go outside the neighbourhood:  say I sent you.
O'Hare: They say all over Town that your sending me is why they won't give me credit.
Harley Venn: Insolent rogues! I'd best search about for some spare tin about the house. Be off with you, O'Hare, you rascal, and look for some yourself…My apologies, Ma'am, for involving you in this domestic trivia. I hoped to offer you a glass of wine at least, and it turns out we can't get a drop. Some coffee, perhaps? Or someone left some cordial somewhere, from when I was getting the better of that beating.
Interviewer [rises]:  No, really, Lord Venn, don't trouble, I must be on my way. –- Thank you for doing this interview with me, and I wish you every success with doing away with the Curse of the Venns.
O'Hare [to himself as he goes out]: He'll need it.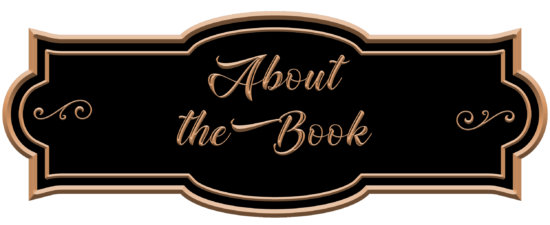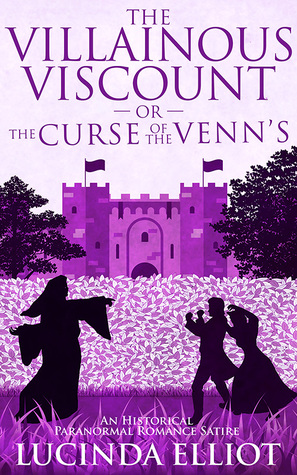 An appreciative satire of the cliches of traditional Gothic.
When Clarissa Greendale inherits the fortune of disreputable uncle she hardly knows, she does not expect to find herself forced into marriage with an aristocratic fortune hunter and wild, brawling, debauched social outcast. Still, she has always found Harley Venn set off the most unmaidenly tinglings in her; that is one consolation.
Yet neither did Clarinda expect to inherit the legacy of evil from half a century before. For the wicked if beguiling Lord Venn seems to have inherited a family curse, which, having dispatched the main perpetrators of the old crime, now moves on to their heirs, who are just as wild a set of rakes as their elders. There are rumours of violent deaths preceded by appearances from an inexorable hooded spectre, of inexplicable strikes of lightning, and of haunted mirrors.
The light-hearted Harley Venn dismisses all these as conjuring tricks. He even hires a drunken charlatan of a professional magician to prove it.
Clarinda is far from sure that there is any rational explanation. Still, it would take more than an enforced marriage to an incorrigible pugilistic libertine or persecution from malevolent spectres to damage her steely nerves and sense of the ridiculous.
This lively Gothic comedy, written as a good natured satire, gives the reader a kind and courageous heroine, a rascally but beguiling anti-hero and an authentic historical background to the delightfully over-the-top adventures, a cast of wholly believable characters, an engaging love story and many chills on its way to its tumultuous conclusion.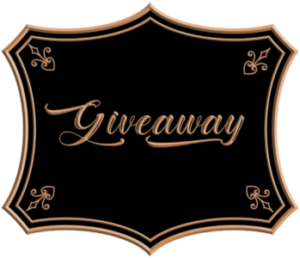 Enter to win a $10 Amazon Gift Card!
The giveaway is open to the US only and ends on December 16th. You must be 18 or older to enter.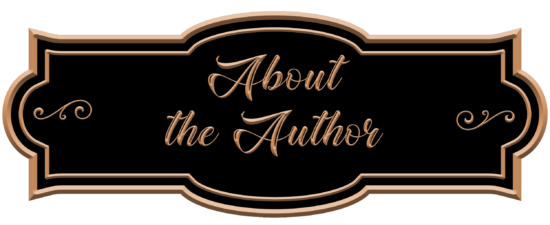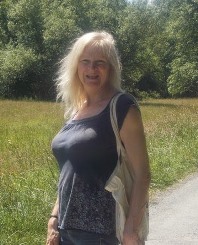 Lucinda Elliot loves writing Gothic style stories, which isn't surprising because she was brought up in a series of big old isolated houses which her parents were refurbishing (it wasn't so fashionable back then). After that, she lived, studied and worked in London for many years and now lives in Mid Wales with her family.
She loves writing about strong women to complement gung-ho males.
Her interests do include weight training and body shaping,and she was once a champion Sportsfighter, but apart from that her interests are quite geeky. Reading classic novels, conservation, gardening, and even names and their meanings (bring on the carrot juice). She loves a laugh above anything.

Monday, December 7
Review at Probably at the Library
Tuesday, December 8
Guest Post at Novels Alive
Wednesday, December 9
Review at Robin Loves Reading
Thursday, December 10
Review at Jessica Belmont
Feature at I'm Into Books
Friday, December 11
Interview at Books & Benches
Monday, December 14
Review at Novels Alive
Tuesday, December 15
Review at Rajiv's Reviews
Wednesday, December 16
Review at Bookworlder
Excerpt at Coffee and Ink