Today, award-winning paranormal author E.C. Bell joins us for an intriguing interview on writing and on her new novel, Tying the Knot. Welcome, E.C.!
Thank you for having me!
What drives your story forward in your books the most, the characters or the plot, or do you feel they are intertwined?
Even though I'm writing paranormal mysteries (mysteries being really plot-driven), the characters are the most important drivers of the stories for me. When I start a new book, I always start with the characters, because they determine what the plot will be.
If you were a character in one of your books, which would you be? The hero/heroine, mentor, villain, love interest, etc.?
I would be one of the interesting side characters that sometimes pops up. Like maybe Penelope, the old lady with the cat who lived in the apartment next to Marie's in Seeing the Light, the first book in the series. Marie has a soft spot for those characters—and so do I!
Do people you know end up as characters in your book? Be honest…
Sometimes. For example, there are aspects of my father in the ghost Marie meets, in Seeing the Light. I never did tell him, but he's there, in all his sweary glory!
And some of Marie's bosses? I've worked for those jerks.
If you could meet a literary character, who would you most like to meet?
Jared Martin, the main character in Eden Robinson's Trickster series. I'd love to meet him, and to introduce him to Marie, to be honest. I think they could be friends.
Was there something in your first edit that didn't make it in the final copy?
Ha! There was a ton that didn't make the cut. This was a very complicated book, with lots of moving parts, and some of them just didn't work. So, out they went!
For example, in the outline I put together before I wrote a word, Marie and James were going to get drunk and accidentally get married while they were in Vegas because I thought that sounded hilarious. But that didn't work at all. So, out it went.
What do you do to prepare your mind to write? To get into the mind of your characters?
I have a diary I write in, every morning before I start work. I call it my 10-minute diary because (you guessed it) I free write for ten minutes. This gives me a chance to get whatever I'm worried or angry and scared about, out of my system, so I can focus on the writing. It works wonderfully well!
What book as a child/adolescent most influenced you as a writer?
Believe it or not, Winnie the Pooh. My mom used to read bedtime stories to my sibs when they were young, and when she was reading Winnie the Pooh, we'd all end up in the bedroom listening to those stories. (Imagine teenagers invading a little kid's bedroom, just to hear those stories one more time.)
The characters were so well-drawn, and the dialogue? It's wonderful. All I can do is try to make my stories half as good as those.
How much research went into your last book?
In a word, lots. Here's the thing. I try to visit the places where my books are set, and since this book is set in Las Vegas, I was going to go so I could research first hand. (First time going to Vegas. Ever!) But, the pandemic happened, so I couldn't make the trip. I had to rely on online research and talking to my friends who had gone, so I could get the flavour of the city. So I did, and they helped immensely.
Online, I researched drug submarines, because, well, it was important. (They really are a thing!) And casinos and money laundering. How to cheat (and win) at poker. How Canadian and American police services work together internationally. (This bit was more important for the next book, but I needed to set the stage, so to speak.) Ghost tours in Vegas. International drug cartels in Edmonton. Stuff like that.
And since I like to set my stories in buildings that have been "erased from history," I researched the Dunes. A hotel in Vegas that was razed to the ground in the 1990s.
I did a ton of research, but I never did get to visit Las Vegas in real life. (Maybe some day. Who knows?)
What's one of the most important things you'd like your readers to know about you? What defines you most as an author?
I believe that the story is the thing, above all else. I may have a message I want to share with my readers, but it can never get in the way of the story. If my books aren't entertaining, what's the point?
What is one thing about you that may surprise your readers?
I'm old. Like seriously old. (This tidbit won't surprise my mom, who's one of my biggest fans, but it might surprise others.)
Can you tell us what prompted you to write your latest release?
I knew I was going to write this book after I finished the first book in the Marie Jenner Mystery series. In Seeing the Light, Jimmy "anything for a buck" Lavall died of a supposed heart attack while on a gambling trip to Vegas. I KNEW that his spirit had been trapped there and that eventually, Marie and James were going to have to go, so he could be moved on to the next plane of existence.
Besides, I figured Marie would need a holiday, because I knew what was going to happen to her in the series. So, that's why I wrote the book. To bring James' Uncle Jimmy home, and to give Marie a holiday she'd never forget.
What's next for you? What are you working on now?
I'm working on the last book in the series. It's hard, because I love working with Marie and the gang, and I'm going to miss them, a lot. However, it's time to turn my attention to other projects, because I'm almost finished telling Marie's story. And I'm sure she's relieved! I put that girl through hell in this series. I really did.
Thank you so much for your fun answers! I've been to Vegas so many times now, I'm rather sick of it—not that I wouldn't go again if my friends wanted to meet me there again (hint-hint). 
Please feel free to come back anytime!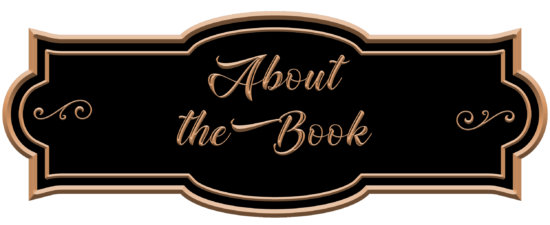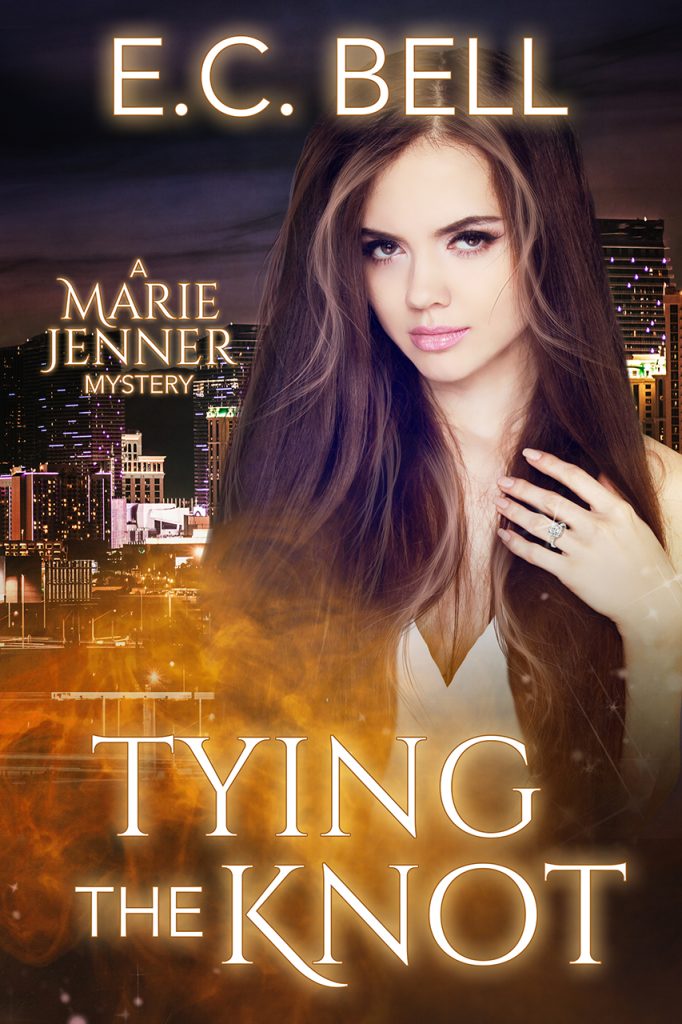 Marie Jenner just wants a Vegas holiday.
When psychic Crystal Demoines tells James Lavall that his uncle's spirit is trapped in Las Vegas, Marie is thrilled. All she'll have to do is help Jimmy "anything for a buck" Lavall move on to the next plane of existence, and then she and James can have the holiday of her dreams.
But she never dreamed that a lieutenant of the drug kingpin from Edmonton would be staying at the same hotel as her and James, and that James would become his new best friend. Or that she'd have to find Jimmy's girlfriend Rita—who disappeared the same night Jimmy died—before he would finally move on. Or that the most powerful man in the hotel would be looking for Rita too. To find the money she stole.
And Marie never dreamed that she'd be planning a Vegas wedding in the middle of it all. But she is.
Looks like her dream vacation is about to become a nightmare.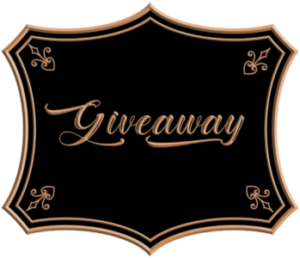 E.C. Bell will be awarding a $20 Amazon or Barnes & Noble gift card to a randomly drawn winner via Rafflecopter during the tour.
a Rafflecopter giveaway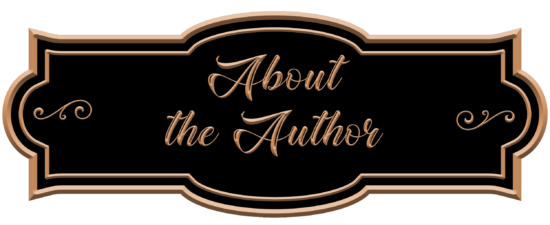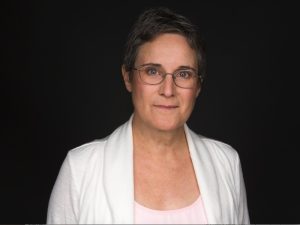 E.C. Bell is the author of the award-winning paranormal Marie Jenner Mystery series. She lives in Alberta, Canada, and when she's not writing, she's scouting out new locations for her upcoming novels or renovating her round house where she lives with her husband and their two rescue dogs.
That's right. Her house is round.
Marie Jenner Mystery series books, in order:
Seeing the Light
Drowning in Amber
Stalking the Dead
Dying on Second
Hearing Voices
Haunting the Haunted
Tying the Knot

May 10: Rogue's Angels
May 11: Lisa Haselton's Reviews and Interviews
May 12: Long and Short Reviews
May 13: Sandra's Book Club – review only
May 13: Welcome to My World of Dreams
May 14: Kit 'N Kabookle
May 17: The Key Of Love
May 17: Westveil Publishing
May 18: Author C.A.Milson
May 19: Fabulous and Brunette
May 20: Novels Alive
May 21: All the Ups and Downs