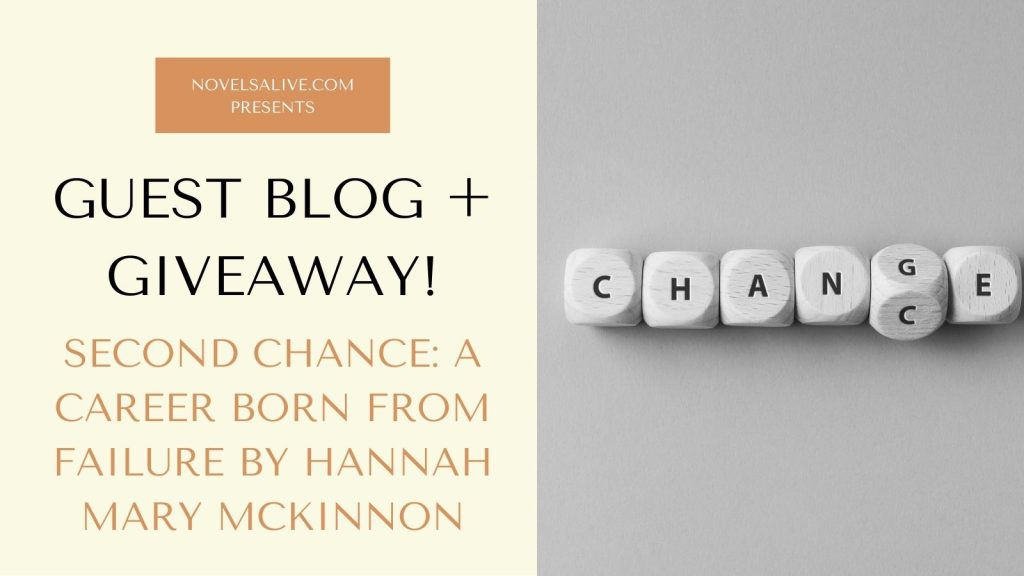 "What do you want to be when you grow up?"
Like many parents, it was a question my dad asked me when I was in my tweens in the early 80s, and growing up in Switzerland with a potential career choice looming on a distant horizon. "I want a company," I said, hands on hips. "I want to be the boss." My dad thought this was a great answer, a choice he and my mum actively encouraged, but when he enquired what kind of company, I didn't have an answer. All I knew was that I wanted one.
After spending a year as au pair in Geneva to learn French, my choice to stay and study business didn't come as a surprise to anyone, least of all myself. I spent the next three years working as an apprentice for Honeywell-Lucifer, attending college part-time, and qualified as an accountant with high honors. In comparison to my older sister who was already engaged, the prospect of marriage and kids wasn't something anywhere near the top of my priority list. It wasn't even on the list. The most important thing was my career and so I forged ahead, taking the role of purchasing manager for a high-tech company that made motors for industrial and space applications. I didn't have a technical background. Had no clue what I was buying or what the parts did, but I drove a mean bargain and whipped the two dozen mostly male engineers into shape, streamlining the buying processes and saving the company thousands.
After a deeply-affecting personal tragedy, and meeting the founder of an IT recruitment start-up at a wine festival of all places, I switched companies. My official title was Back-Office Manager, but in reality, we'd agreed on it being do everything that isn't sales, which meant bringing the accounting in-house and designing employment contracts as much as it did paying the bills and popping to the shop next door when the milk ran out.
That career choice, largely made half-cut and over a few glasses of Swiss wine, took care of my career for the next fifteen years, and it was one of the best decisions I've ever made. I still jokingly refer to the company, Talisman, as my firstborn, and it honestly felt that way. I spent hours at the office—many, many more than I did at my apartment—implementing structures to underpin the massive growth the company enjoyed. At the same time, I returned to school part-time and obtained a Bachelor of Science. Work and college were my priorities, I didn't have much time for anything else. After all, these were the IT recruitment glory days, projects aplenty, and tons of money to be made. As the company grew, so did my role. I went from Back-Office Manager to Chief Operating Officer and, ultimately, Chief Executive Officer at the age of 35. I was also a shareholder, and while it was only a small percentage, it still felt like my own. I'd been with the company almost since inception, had nurtured and grown it, and was immensely proud of what we'd accomplished, and having fulfilled my childhood dream. I was the big cheese, the big boss. I had arrived.
So, what was wrong with the destination?
To answer that I have to backtrack. A few years before becoming the CEO of Talisman, I'd met and married my husband Rob. That did come as a surprise to everyone, considering we'd had something of an unconventional romance. One night way back in 1999, the era of dial-up modems and having to choose between being online or on the phone (yes, kids, it's true!) a friend installed the internet at my home. He offered to set up a chat site called ICQ. I had no clue what a chat site was, but said yes anyway because why not? That night I found the profile of a 28-year-old Canadian nicknamed Razor who was living life to the fullest because you never know when it might end. I sent him a message that read "Hi Razor, you sound pretty sharp." Lame? Sure. But once again it was a decision that changed everything.
Within a week I'd booked my flight to New Brunswick in Canada, where Rob was from. Before I got there, he'd bought a plane ticket to come back home with me to Switzerland and stay for a month. A few days after arriving he quit his job, called his parents, and told them he wouldn't be returning to Canada. We married five months after meeting online, ten weeks after seeing each other for the first time face-to-face at Saint John Airport (no webcams in the olden days!). That was almost 22 years ago and we're still going strong.
Rob wanted kids, and for the first time in my life I could imagine having a family. He offered to put his career as an electrician on hold and become a stay-at-home-dad, which was practically unheard of in the early 2000s. It garnered him accolades from female friends, and incredulous looks from the male ones (interestingly, I mostly experienced the opposite). Still, the set-up worked for us, and when our first son arrived in 2003, Rob left his job, making me the sole breadwinner. But wait, there's more! Our identical twin boys arrived just sixteen months later, giving Rob a whole lot more than he'd originally signed up for. Maternity leave was brief in Switzerland back then, ten weeks the first time around, and twelve with the twins because I bolted on an extra two of vacation time.
Back at the office, I plowed ahead with building the company and my career, spending countless hours working on remuneration strategies and growth plans, opening subsidiaries in Zurich, Germany, and Holland, and leading the due diligence when the company was sold to a larger group. While I'd reached the pinnacle of my professional ambitions, Rob saw his career slipping farther and farther behind the horizon. The Swiss school system wasn't favorable to both of us working with three small children, and neither of us wanted that anyway. He became frustrated, and so did I. The big wig role was everything I'd dreamed of, but what I hadn't appreciated was the lack of time it would bring with it. Fine when you're single, not so great when you have a spouse and three young kids you barely have a chance to see. I had it all—career and kids—but what I didn't have, was enough hours in the day.
After a lot of debate (maybe a few tears on my side), Rob convinced me we'd find a much better life-balance in Canada. We made the move and arrived in Ontario in 2010. As usual, I had a plan. A new company, a different spin on HR—an online business-to-business platform which would enable overstaffed and understaffed companies to share human resources, thus better managing the ebbs and flows of their HR needs. Think Airbnb but for people instead of places. Everyone I talked to said it was fantastic, some called it revolutionary. It would work, I decided, of course it would.
Except it didn't. My company crashed and burned so fast and so hard it was difficult to make out any of its charred remains, and along with it, or so I felt, I crashed and burned, too. I'd spent the previous two decades aggressively building a very successful career. I'd never experienced failure on this scale before, on the contrary, I'd always done well at compulsory school and in my further education, had risen the ranks in each business I'd worked for. Consequently, I no longer recognized myself. When I looked in the mirror, as sad and pathetic as it sounds, I didn't know who I was. Once my professional status and ego had been removed, I felt as if I had no other identity. I'd never been a highly confident person except when it came to my professional abilities and without that sturdy armor I was vulnerable, no longer knew where I fit in. For the first time in my career (or lack thereof) I was completely and utterly lost.
Looking back, with another decade of experience and perspective, I realize how self-pitying and indulgent this all sounds. Compared to so many other immigrants who come to Canada, I had (still have) it ridiculously easy. I didn't flee my country in fear of my life. Until I open my mouth and people hear the British accent I'll never shake, everyone assumes I'm a local. I speak the language fluently, had (still have) a truckload of white privilege which I recognize I didn't only take for granted but was completely unaware of.
Meanwhile, upon our arrival in Ontario, Rob started his own electrical contracting company and has never looked back. As fast as my career withered, his bloomed. When he saw me wallowing in unhappiness, and like my father had done years earlier, he gently asked if I could do anything, be anything professionally, what would I choose? Did I still want the high-flying corporate gig? If so, I should go for it. If not, I needed to try something else. I swear the man is practically a saint. He saw the failure of my HR start-up not as the death sentence I'd bequeathed upon my own career, but as an opportunity to reinvent myself. But how do you do that when you're scared, and too stubborn to admit it?
After I'd wallowed some more, he asked again what my second career dreams were. This time, I half-heartedly answered I'd been playing around with the idea of writing a book, something I'd never done before because I didn't believe I was creative enough. I can't sing, read music, or play an instrument. I can barely manage a stickman, for goodness sake, so penning a novel seemed a bit of a stretch despite the fond memories of essay-writing in school…three decades prior. "It's a pipe dream," I concluded. "I can't do it. It'll never work."
Rob disagreed and encouraged me to try. Actually, it's more accurate to say he pushed, cajoled and insisted, and I'm so glad he did because for all the confidence I'd had in my career before, this time I needed someone to hold my hand at least part of the way.
My reinvention wasn't an easy or fast process. The fear of failing at something again and so soon almost stopped me multiple times before I'd properly started. The publishing industry is filled with rejection, but the business acumen I'd developed over the years had also given me a good few layers of very thick skin. I knew it wasn't personal when an agent didn't want to represent me. Understood from working in sales (yes, I did eventually do sales) that each no was one step closer to that elusive yes. More importantly, I knew if I wasn't tenacious, if my fingers didn't grace the keyboard, then the words in my novels and stories wouldn't write themselves. If I wanted to make this my second career, I decided, and if I wanted to succeed, I had to keep going, take every rejection on the proverbial chin and tell myself I'd not only prove them all wrong, but myself, too. I could do this. I would do this.
I made a mountain of mistakes. And I mean Swiss Alps high! I submitted my first manuscript to agents far too early, should have taken creative writing courses and have had my first book professionally edited months before I finally chose to do so. But even with the setbacks and rejections, writing lit a fire in my belly, a passionate flame I thought had been extinguished. That feeling generated the need to set myself milestones and objectives, goal posts I still shift on a regular basis because that's who I am—never satisfied with what I've achieved, always pushing myself that little bit more to see what happens and how far I can go. My biggest competition, I've realized, is my past.
And here we are. My fifth novel is about to publish, my sixth is written and I'm working on my seventh. This industry is never a sure thing and knowing I can be dropped by my publisher at any time takes a bit of getting used to. However, the joy and satisfaction of creating worlds and characters, bringing them to life with my editor's expertise and the backing of the entire publishing team, and receiving letters from delighted readers—it's like nothing I've ever experienced before, something I don't see myself ever growing weary of.
One of the biggest surprises stemming from my career change has been the camaraderie I've discovered. Since embarking on this writing journey less than a decade ago, I've had the pleasure and absolute privilege of becoming part of the writing community, which is filled to the brim with the most generous, encouraging, supportive (not to mention hugely talented) people I've ever had the honor of meeting. IT recruitment could be pretty cut-throat, but in this environment, we support each other through the inevitable ups and downs. Through thick and thin, as they say, and it's truly a wonder to behold. I believe part of my job as a writer is helping debut authors get a foothold in the industry and those who are already successful grow their readership. That's how it works, that's what we do. If pay-back is a bitch, then pay-forward is an angel.
While I feel being an author is what I was destined to do (yeah, it sounds cheesy, but that's how passionate I am about it) I understand and accept it may not be my final career destination. My book deals may dry up, readers may not be interested in my stories anymore, and I have to accept that possibility. However, I know that in the unfortunate event of that becoming my new reality one day, I'll have the guts and experience of reinventing myself once again. I just hope I'll never need to.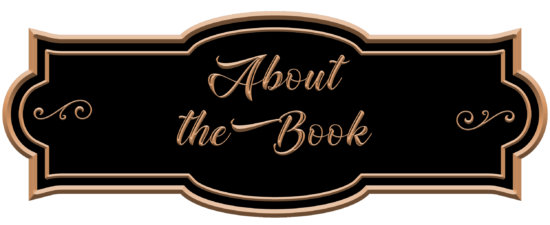 Publication Date: May 25, 2021
"Riveting, smart, and utterly diabolical."—Lisa Unger, New York Times bestselling author of Confessions on the 7:45
An unputdownable amnesia thriller that begs the question: how can you trust anyone when you can't even trust yourself?
Forget the truth.
Remember the lies.
He wakes up on a deserted beach in Maryland with a gash on his head and wearing only swim trunks. He can't remember who he is. Everything—his identity, his life, his loved ones—has been replaced by a dizzying fog of uncertainty. But returning to his Maine hometown in search of the truth uncovers more questions than answers.
Lily Reid thinks she knows her boyfriend, Jack. Until he goes missing one night, and her frantic search reveals that he's been lying to her since they met, desperate to escape a dark past he'd purposely left behind.
Maya Scott has been trying to find her estranged stepbrother, Asher, since he disappeared without a trace. Having him back, missing memory and all, feels like a miracle. But with a mutual history full of devastating secrets, how far will Maya go to ensure she alone takes them to the grave?
Shared fates intertwine in a twisty, explosive novel of suspense, where unearthing the past might just mean being buried beneath it.
"Skillfully plotted and paced, every twist deepens the story until it explodes with an ending that made me gasp."—Samantha Downing, USA Today bestselling author of My Lovely Wife and He Started It