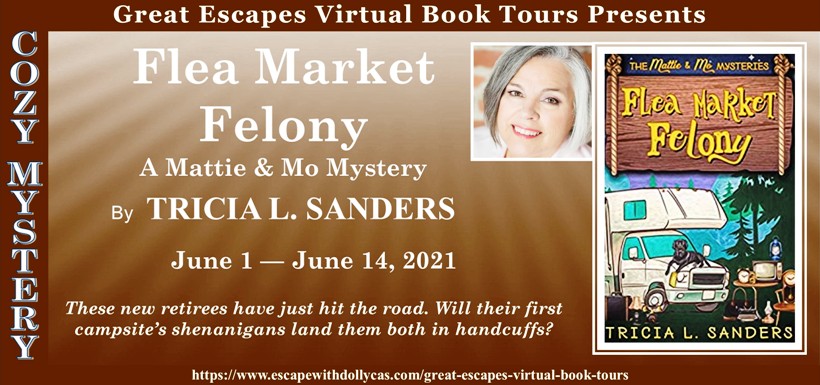 The idea for The Mattie and Mo Mysteries started out to honor our rescue dog Max who is no longer with us. For non-dog people that probably sounds weird, but Max came into our lives in a very odd way and became such an integral part of our lives. Our Max, like the Max in Flea Market Felony, was a black Labrador retriever, though his lineage was a bit questionable. We suspect he might have had a bit of chow too.
Max had been picked up by animal control for the umpteenth time and sent to a shelter. He had previously been microchipped and had a record that dated back at least eight years. The poor thing had mange, heartworms, and a very disagreeable temper. When anyone came near his kennel, he'd growl and snap at them. (If you put me in a cage, I suspect I'd be a bit growly and snappish too.)
Our daughter, a college student at the time, had started fostering dogs. The shelter called and asked her to take Max for the weekend because they weren't staffed to shelter dogs on the weekend—they sent them to foster homes. She quickly obliged; never having known a dog she couldn't befriend. She knew Max had been deemed incorrigible, and the shelter was not a no-kill shelter. There was no question as to his fate when she was scheduled to return him on Monday.
The shelter personnel told her to give him water, food, and keep him in a kennel except for potty breaks. She was a bit leery of his temper, but brought him home, and set him up in her spare bedroom. She left the kennel door open so he could explore if he chose and went to the other room to do homework. A short while later she was stretched out on the bed reading and felt the mattress give. Her pulse quickened, worrying she might have made a mistake in giving him free-range of the apartment. The next thing she knew Max snuggled up next to her and went sound asleep.
Come Monday morning she made a beeline to the shelter with Max in tow. Only she went not to return Max but to get the adoption papers started. The shelter provided heartworm treatment and special shampoo and medication. I admit, when I learned she had brought home a dog with mange and heartworms, I was skeptical, but with a lot of love and attention, Max settled in and became a cherished family member for another 10 years.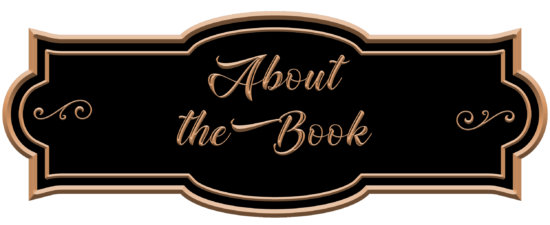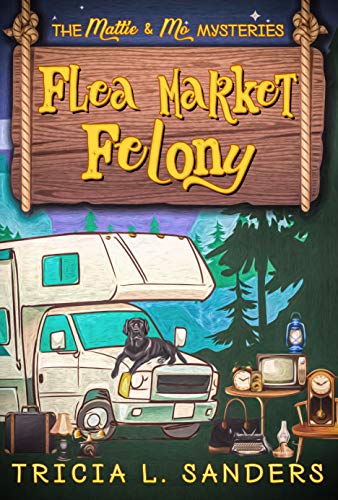 These new retirees have just hit the road. Will their first campsite's shenanigans land them both in handcuffs?
Mattie Modesky's been hankering to start retirement right. Even if it's in an RV. The sassy senior believes there's no time like the present after her policeman husband hangs up his badge and they hit the road.
When they reach their first RV park, the yoga instructor hitting on Mattie's man turns her peaceful vacation sour. In an effort to stand her ground and confront the sneaky resident, Mattie finds a new friend, a stiff corpse, and her husband as the prime suspect.
She is shocked to her core when her man's newly purchased pocketknife is the murder weapon. But when the real killer makes the fatal mistake of dognapping her beloved pooch, the silver-haired sleuth sets her sights on solving the crime herself and proving her lawman's innocence.
Can Mattie clear her hubby's name and reclaim their pup before the villain turns their golden years into iron bars? Or will the killer roll away in a motor home with Mattie's dog in the passenger seat?
Flea Market Felony is the adventure-packed first book in The Mattie and Mo Mysteries series. If you like irresistible characters, fun surprises, and captivating whodunits, then you'll love Tricia L. Sanders's clever read.
Buy Flea Market Felony to catch a dastardly devil today!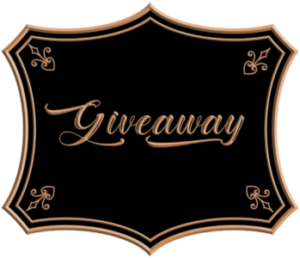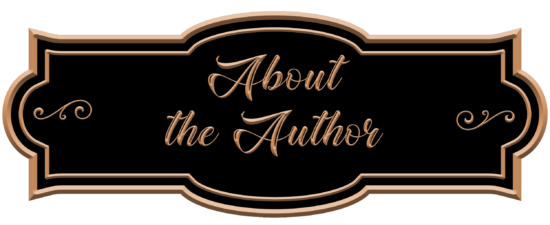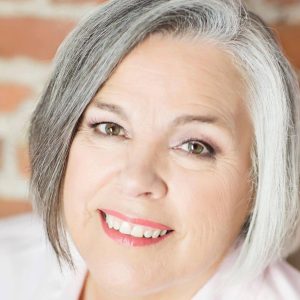 Tricia L. Sanders lives in the Austin, Texas area and writes about women with class, sass, and a touch of kickass. A former instructional designer and corporate trainer, she traded in curriculum writing for novel writing, because she hates bullet points and loves to make stuff up. And fiction is more fun than training guides and lesson plans.
When she isn't writing, Tricia is busy crossing dreams off her bucket list. With all 50 states checked, she's concentrating on foreign interests. She's an avid St. Louis Cardinals fan, so don't get between her and the television when a game is on. Currently, she is working on a mystery series set in the fictional town of Wickford, Missouri. Another project in the works is a women's fiction road trip adventure.
Her essays have appeared in Sasee, ByLine, The Cuivre River Anthology, and Great American Outhouse Stories; The Whole Truth and Nothing Butt. She is a proud member of The Lit Ladies, six women writing their truths into fiction.

June 1 – Mysteries with Character – AUTHOR INTERVIEW
June 1 – Christa Reads and Writes – SPOTLIGHT
June 2 – Novels Alive – GUEST POST
June 2 – I'm All About Books – SPOTLIGHT
June 3 – Christy's Cozy Corners – REVIEW, CHARACTER GUEST POST,
June 3 – Sapphyria's Book Reviews – SPOTLIGHT
June 4 – Brooke Blogs – SPOTLIGHT, RECIPE
June 5 – FUONLYKNEW – SPOTLIGHT
June 5 – Socrates Book Reviews – SPOTLIGHT
June 6 – I Read What You Write – AUTHOR INTERVIEW
June 7 – Celticlady's Reviews – SPOTLIGHT
June 8 – Rosepoint Publishing – REVIEW
June 8 – fundinmental – SPOTLIGHT
June 9 – Ascroft, eh? – GUEST POST
June 9 – Escape With Dollycas Into A Good Book – AUTHOR INTERVIEW
June 10 – Novels Alive – REVIEW
June 10 – Baroness' Book Trove – SPOTLIGHT
June 11 – Books a Plenty Book Reviews – REVIEW, CHARACTER GUEST POST
June 12 – Laura's Interests – REVIEW
June 12 – Reading Is My SuperPower – GUEST POST
June 13 – Literary Gold – CHARACTER GUEST POST
June 14 – Maureen's Musings – SPOTLIGHT