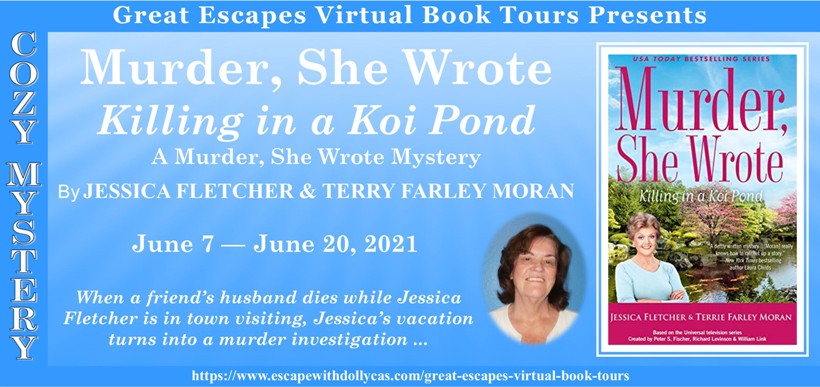 Today we welcome mystery writer, Terry Farley Moran to Novels Alive. We're excited to have you here today! 
What drives your story forward in your books the most, the characters or the plot, or do you feel they are intertwined?
Hi All, it is great to be here at Novels Alive. Since my main character is the inimitable Jessica Fletcher, I would have to say that the books are definitely character driven. While it is important that the plot be interesting and challenging to both Jessica and the reader, it is Jessica's reactions, her curiosity and her determination that drive the story forward.
If you were a character in one of your books, which would you be? The hero/heroine, mentor, villain, love interest, etc.?
Without question, I would want to be Jessica Fletcher.
Do people you know end up as characters in your book? Be honest…
Definitely not. I have been fortunate enough to have Tammy Rushing Lynn donate to a charity raffle to have a character named for her in my book, READ TO DEATH but to my knowledge she and the character are not alike in persona at all. My best friend loves animals so I used her name for a veterinarian in the Read 'Em and Eat series but apart for their love of animals and the fact that they are both attractive Black women, there is no similarity in their appearance or temperament.
I can tell you that years ago a friend was convalescing and because she was bored, I sent her something I was working on to read. She called after she read it and she said, "I loved it. The character Jeanie is based on me isn't she?" And I told her and I can tell you that Jeanie was not based on that friend (or anyone else.). I have since learned that people often see themselves in some characters and that is part of what makes reading fun.
If you could meet a literary character, who would you most like to meet?
Miss Marple.
Was there something in your first edit that didn't make it in the final copy?
No there wasn't. I am an extremely slow, deliberate writer so that doesn't tend to happen when I write novels or short stories.
What do you do to prepare your mind to write? To get into the mind of your characters?
I don't do anything special. I do, however, talk to my characters all the time—whether or not I am writing. Here is my credo, borrowed from William Faulkner: "I only write when I am inspired. Fortunately I am inspired at 9 o'clock every morning."
What book as a child/adolescent most influenced you as a writer?
Heidi by Johanna Spryi. It is the story of a young girl who loses her parents and lives in the Swiss Alps with a cantankerous grandfather. It taught me that everyone's life is unique and valuable and I hope my writing reflects that.
How much research went into your last book?
Extensive research is a given. I am the third writer of the Murder, She Wrote books. I came on board to write book #53 of a series of books that are based on a television show that has more than two hundred and fifty episodes. There are always details to check.
What's one of the most important things you'd like your readers to know about you? What defines you most as an author?
Both of my parents were book lovers and read to me all the time. As a result I have been addicted to books since before I could actually read. In fact when my mother was busy and tried to skip a page, or even only a few words in my picture books, I would stop her and tell her what she had missed. And I guess that is where I got my urge to try to be sure that by the time they get to the end of a book, the readers doesn't feel like anything is missing.
What is one thing about you that may surprise your readers?
I wake up every morning with a song in my head, and I am usually singing it out loud within a few minutes. Generally it is a different song every day but sometimes a song will hang out with me for days at a time. The songs have nothing to do with my life or current events and I have no idea how they pop in my head.
Can you tell us what prompted you to write your latest release?
I have been a fan of Murder, She Wrote since the first television episode aired in 1984. I still watch the reruns and I have read most of the books more than once. So when the offer came along to become the next writer of the series I did not hesitate.
What's next for you? What are you working on now?
I sent the manuscript for #54 Murder, She Wrote Debonair in Death (release date November 2021) to my editor and began writing #55 Murder, She Wrote Killer on the Court (release date May, 2022). I am also contracted to write book #56, so when you ask "What's next?"  I can cheerfully answer, "I will be hanging out with Jessica Fletcher, her many friends and the occasional murderer for the foreseeable future."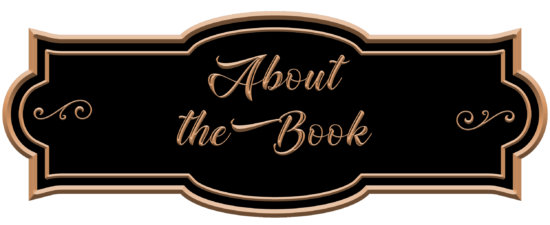 Murder, She Wrote: Book 53
Publication Date: June 8, 2021
When a friend's husband dies while Jessica Fletcher is in town visiting, Jessica's vacation turns into a murder investigation in this latest entry in the long-running USA Today bestselling series.
After traveling to Bethesda for a mystery writers' conference, Jessica Fletcher decides she's earned a vacation and takes a train to Columbia, South Carolina, to visit her old college friend Dolores, who has recently married her third husband, Willis Nickens, a wealthy and cutthroat businessman. They've moved into an opulent historic home with plenty of space for guests, and Jessica is ready for a week of shopping, gossiping, and relaxing at the grand estate.
But the morning after she arrives, Jessica discovers Willis facedown in the koi pond, and despite what the police think, she's sure foul play is involved. She hadn't known Willis long, but it's clear to her that he didn't concern himself with making friends. The question isn't if her friend's husband was murdered but by whom.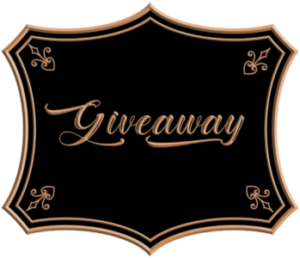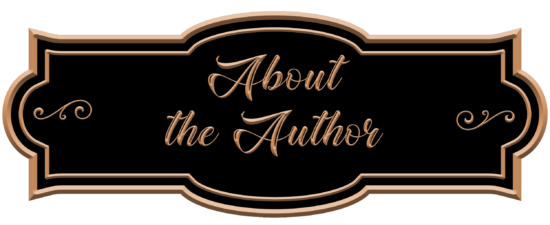 Jessica Fletcher is a bestselling mystery writer who has a knack for stumbling upon real-life mysteries in her various travels.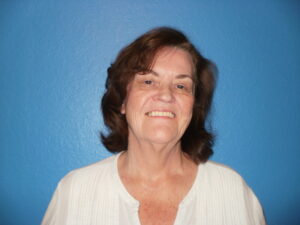 Terrie Farley Moran is the author of Murder She Wrote: Killing in a Koi Pond, the latest in the long-running Jessica Fletcher series, to be followed in autumn 2021 by Murder She Wrote: Debonair in Death. She has also written the beachside Read 'Em and Eat cozy mystery series and is co-author of Laura Childs' New Orleans scrapbooking mysteries. Her short stories have been published in numerous magazines and anthologies. Terrie is a recipient of both the Agatha and the Derringer awards.