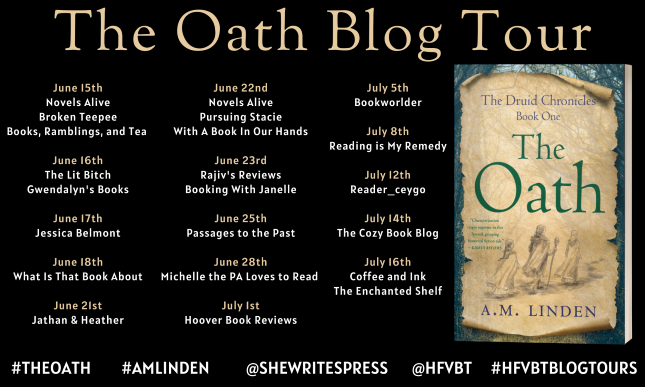 Beginning with the African proverb, "It takes a village to—" and replacing "raise a child" with "publish a book" fits for me on many levels. The first is that the very private and personal process that writers of fiction go through in conceiving their stories almost demands the metaphor of giving birth, and I expect most of us have experienced reacting to a critique of a paragraph that we have (uh) labored over for hours with the impulse to jump to its defense with the protectiveness of a parent for his or her baby.
From there, at least for me, the parallels pile up: first sharing a new story with an inner circle of those who are close friends or family and can be trusted to treat it gently, then, when it seems sturdy enough to stand on its own, taking it out to a wider circle of writing and/or reading groups, and then, once it's grown up with their support and encouragement, sending it off to be accepted or rejected by a publisher (or for those who self-publish, by a community of readers.) I feel honored, not just to have had my story and its characters make it this far, but to have found the circle of experts who took a raw manuscript, and between the copy-editors, proofreaders, designers, printers, and an invaluable project manager, turned that story into a book.
For those of you in the Novels Alive community who may be considering reading The Oath, thank you. And for those who are themselves thinking they have a story to tell, find your fellow villagers and tell it to them.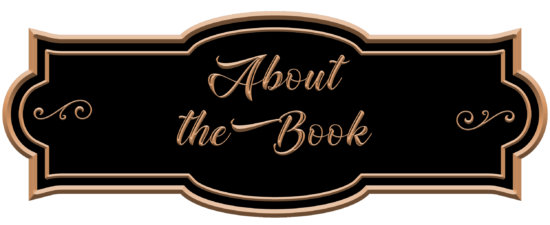 When the last of members of a secretive Druid cult are forced to abandon their hidden sanctuary, they send the youngest of their remaining priests in search of Annwr, their chief priestess's sister, who was abducted by a Saxon war band fifteen years ago. With only a rudimentary grasp of English and the ambiguous guidance of an oracle's prophecy, Caelym manages to find Annwr living in a hut on the grounds of a Christian convent.
Annwr has spent her years of captivity caring for the timid Aleswina, an orphaned Saxon princess who was consigned to the cloistered convent by her cousin, King Gilberth, after he assumed her father's throne. Just as Caelym and Annwr are about leave together, Aleswina learns that Gilberth, a tyrant known for his cruelty and vicious temper, means to take her out of the convent and marry her. Terrified, she flees with the two Druids–beginning a heart-pounding adventure that unfolds in ways none of them could have anticipated.

"Linden's well-researched tale eloquently brings to life a lesser-known period of transition in Britain…The author has created a strong foundation for her series with well-developed characters whom readers can embrace…[a] layered, gripping historical fiction…"
–Kirkus Reviews
"Linden uses a fairy tale-like style almost as though this story has been passed down orally over the centuries. Though the kingdoms are fictional, Linden's tale draws on meticulous historical research, especially in her dramatization of the Christian persecution of the druids."
–Booklist
"The story rolls along at a lively pace, rich with details of the times and a wide cast of characters….Those interested in goddess-worshipping religions will be drawn to the novel. Any reader curious about 8th-century Britain will enjoy Linden's innovative focus on the little-known Druids as well as early medieval Christians. Her plotting, shifting points of view of the three engaging protagonists, and evocative writing style make The Oath a pleasure to read. Highly recommended!"
–Historical Novels Review
"The Oath urges readers along on a richly textured quest among the Saxons and Celts of 8th-century Britain. Young and rather humorously naïve Druid priest-healer Caelym swears to 'rescue' a damsel in distress who turns out to be neither a young damsel nor in distress. With a feminist slant, this engaging tale brings the conflict between Druids and early Christians to vivid life through sympathetic and well-rounded characters. I particularly enjoyed the ironic voice of the aging midwife Annwr. Brava!"
–Sara Stamey, author of The Ariadne Connection
"Thrilling historical fiction with heart and soul."
–Tim Pears, author of The West Country trilogy
"The Oath will appeal to a wide-ranging readership, reflecting Linden's rich imagination and gift for weaving tales within tales evoking the romance of medieval Britain. Vibrant, determined, and relatable characters with disparate ethnic and religious identities discover their own strengths, and each other's, as the intricate and engaging plot unfolds."
–Anne Marie Tietjen, PhD, clinical psychologist and instructor at Western Washington University
"Linden's knowledge and passion for history is soaked into every word of The Oath, combined with an obvious skill at storytelling. Linden succeeds at every level, but the world building is truly spectacular. Historical fantasy is hard to do well, but Linden makes it look easy. What could be dry details are presented so effectively that the world is elevated to almost being a character of its own. And in a cast of characters as well drawn as these, that's saying something. I can't wait to see what else this skilled author comes up with!"
–Bishop O'Connell, author of the American Faerie Tale series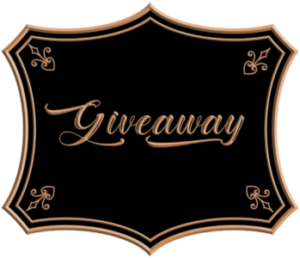 Enter to win a paperback copy of The Oath by A.M. Linden! We have 2 copies up for grabs!
The giveaway is open to US residents only and ends on July 16th. You must be 18 or older to enter.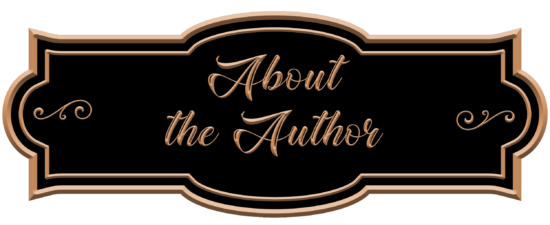 Ann Margaret Linden was born in Seattle, Washington, but grew up on the East Coast before returning to the Pacific Northwest as a young adult. She has undergraduate degrees in anthropology and in nursing and a master's degree as a nurse practitioner. After working in a variety of acute care and community health settings, she took a position in a program for children with special health care needs where her responsibilities included writing clinical reports, parent educational materials, provider newsletters, grant submissions and other program-related materials. The Oath is the first installment of The Druid Chronicles, a five-volume series that began as a somewhat whimsical decision to write something for fun and ended up becoming a lengthy journey that involved Linden taking adult education creative writing courses, researching early British history, and traveling to England, Scotland, and Wales. Retired from nursing, she lives with her husband, dogs, and cat.

Tuesday, June 15
Guest Post at Novels Alive
Review at Books, Cooks, Looks
Feature at Books, Ramblings, and Tea
Wednesday, June 16
Feature at The Lit Bitch
Review at Gwendalyn's Books
Thursday, June 17
Review at Jessica Belmont
Friday, June 18
Excerpt at What Is That Book About
Monday, June 21
Interview at Jathan & Heather
Tuesday, June 22
Review at Novels Alive
Review at Pursuing Stacie
Review at With A Book In Our Hands
Wednesday, June 23
Review at Rajiv's Reviews
Review at Booking With Janelle
Friday, June 25
Interview at Passages to the Past
Monday, June 28
Review at Michelle the PA Loves to Read
Thursday, July 1
Excerpt at Hoover Book Reviews
Monday, July 5
Review at Bookworlder
Thursday, July 8
Feature at Reading is My Remedy
Monday, July 12
Interview at Reader_ceygo
Wednesday, July 14
Excerpt at The Cozy Book Blog
Friday, July 16
Feature at Coffee and Ink
Review at The Enchanted Shelf