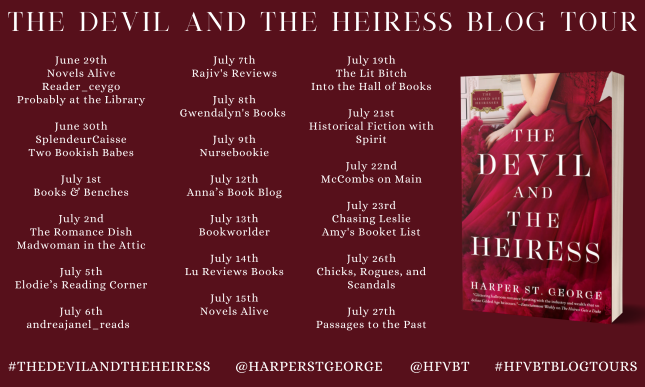 The Gilded Age is defined by the sheer opulence and greed of the time period. Post-Civil War America saw a rise in industry that created wealth never before seen in the country. Men could earn millions in a single day and lose it just as quickly. For all the valid arguments against such extravagance and avarice, there can be no doubt that there were good things happening at the time as well. Women's suffrage had been moved into the spotlight with women like Elizabeth Cady Stanton and Susan B. Anthony leading the way. More women had access to education than ever before as some state universities became co-educational in the 1870s and 1880s. This, in turn, gave rise to more women writers. Novelists Willa Cather, Kate Chopin, and Edith Wharton all came to prominence during this time.
In The Devil and the Heiress my heroine, Violet Crenshaw, wants to be a published writer and she's not going to let anything stand in her way. My novel is set in 1875 when this was still a somewhat unusual profession for women. It was even more so for a woman from a wealthy family. The Crenshaws are considered a new money family since they earned their money in the previous decades in railroads and steel. This means they are shunned by Old New York Society. The Crenshaw parents have taken their daughters to London to find titled husbands to overcome that hurdle and elevate their social status and prospects. Publishing a novel as a duchess or countess would be completely out of the question for her, so Violet is forced to take matters into her own hands and run away from the arranged marriage.
To be fair, publishing novels as the wife of a wealthy American would have proven equally as difficult. Take Edith Wharton, for example. She was born in 1862 to a prominent family in New York City. Although she wrote stories in her younger years, she was pressed by her parents to publish them under a pseudonym or under the name of a family friend because women of their class simply did not write fiction and if they did, they certainly didn't publish them. She stopped publishing altogether once she came of age and took her place in society and married. It wasn't until she was 40 that she published her first novel, likely helped along by the fact that her marriage had broken down and she had separated from her husband. They would eventually divorce. Thankfully, she became prolific after that, leaving us with many novels, novellas, and stories to read.
The lesson here is that husbands worried about their place in society were not the ideal support system for a fledgling writer. Kate Chopin only began publishing novels after becoming a young widow, and Willa Cather never married, though she did have a domestic partner. Luckily for my heroine, Violet, she runs straight into Christian, Lord Leigh as she's fleeing that match her parents arranged for her. He's an earl in need of funds and he's willing to allow her to thumb her nose at society's expectations and publish her work to her heart's content if only she'll marry him. The only problem is that he hasn't exactly been forthcoming in his intentions. Once Violet discovers the truth, there will be hell to pay for this devil.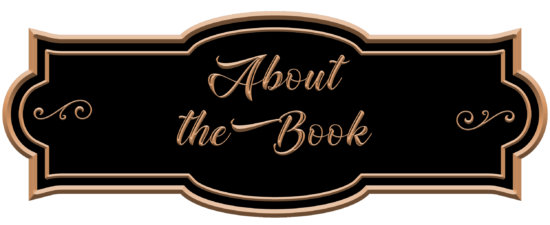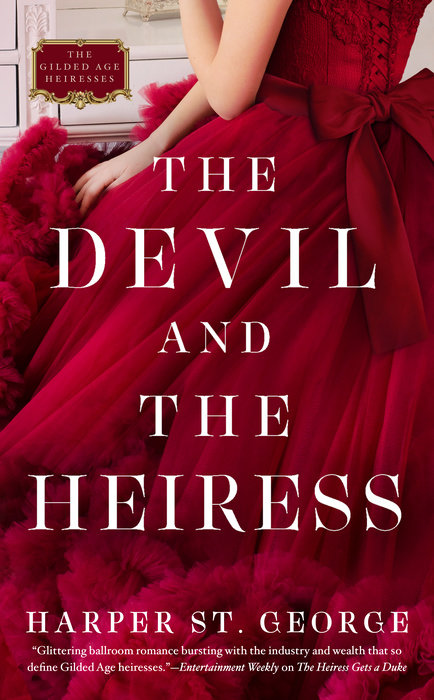 Sparks fly when a runaway heiress bargains with a devilish rogue to escape a marriage of convenience.
No one would guess that beneath Violet Crenshaw's ladylike demeanor lies the heart of a rebel. American heiresses looking to secure English lords must be on their best behavior, but Violet has other plans. She intends to flee London and the marriage her parents have arranged to become a published author–if only the wickedly handsome earl who inspired her most outrageously sinful character didn't insist on coming with her.
Christian Halston, Earl of Leigh, has a scheme of his own: escort the surprisingly spirited dollar princess north and use every delicious moment in close quarters to convince Violet to marry him. Christian needs an heiress to rebuild his Scottish estate but the more time he spends with Violet, the more he realizes what he really needs is her–by his side, near his heart, in his bed.
Though Christian's burning glances offer unholy temptation, Violet has no intention of surrendering herself or her newfound freedom in a permanent deal with the devil. It's going to take more than pretty words to prove this fortune hunter's love is true…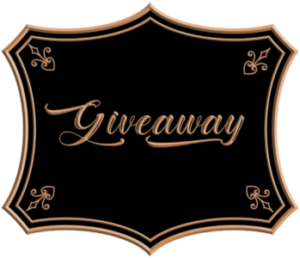 Enter to win a $50 Amazon Gift Card!
The giveaway is open to US residents only and ends on July 27th. You must be 18 or older to enter.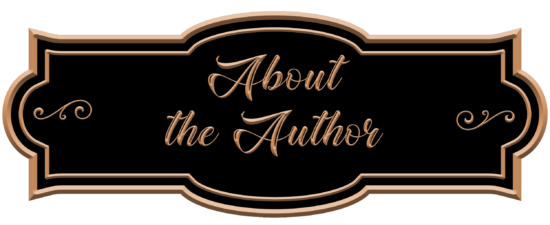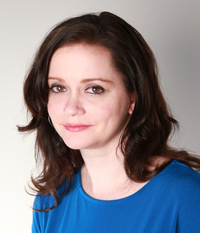 Harper St. George was raised in rural Alabama and along the tranquil coast of northwest Florida. It was a setting filled with stories of the old days that instilled in her a love of history, romance, and adventure. By high school, she had discovered the historical romance novel which combined all of those elements into one perfect package. She has been hooked ever since.
She lives in the Atlanta area with her husband and two children. When not writing, she can be found devouring her husband's amazing cooking and reading. She would love to hear from you. Please visit her website at www.harperstgeorge.com. You can also find her on Facebook, Twitter, Instagram, Pinterest, and Goodreads.

Tuesday, June 29
Review at Reader_ceygo
Guest Post at Novels Alive
Review at Probably at the Library
Wednesday, June 30
Excerpt at SplendeurCaisse
Review at Two Bookish Babes
Thursday, July 1
Review & Interview at Books & Benches
Friday, July 2
Review at The Romance Dish
Review at Madwoman in the Attic
Monday, July 5
Review + Excerpt at Elodie's Reading Corner
Tuesday, July 6
Review at andreajanel_reads
Wednesday, July 7
Review at Rajiv's Reviews
Thursday, July 8
Review at Gwendalyn's Books
Friday, July 9
Review at Nursebookie
Monday, July 12
Review at Anna's Book Blog
Tuesday, July 13
Review at Bookworlder
Wednesday, July 14
Review at Lu Reviews Books
Thursday, July 15
Review at Novels Alive
Monday, July 19
Review at The Lit Bitch
Review at Into the Hall of Books
Wednesday, July 21
Review at Historical Fiction with Spirit
Thursday, July 22
Review at McCombs on Main
Friday, July 23
Review at Chasing Leslie
Review at Amy's Booket List
Monday, July 26
Review at Chicks, Rogues, and Scandals
Tuesday, July 27
Review at Passages to the Past