When you read The Mountain View Murder, one of the characters will mention Frieda Chang's encounter with Ms. Betsy in passing. The detailed version of that story is here:
Frieda Chang and her poodle Curly pulled into the lot and parked near their condo unit in Wintergreen, Virginia. They had been grocery shopping in Waynesboro and badly needed a break, so Frieda grabbed the important groceries from the back seat and left the rest in the trunk of her soft-top convertible. After stashing the foodstuffs in the fridge and cupboard, Frieda and Curly took a quick spin around the condo building and went back inside.
Curly found his usual perch on top of the bed overlooking the parking lot. The window was open, which allowed for his favorite activity, barking at neighbors who came and went. The neighbors had long ago learned to ignore Curly.
As for Frieda–and this is relevant to the story—she was preoccupied with the looming deadline for her next spicy romance novel. So, she completely forgot about the remaining groceries in the convertible's trunk. On the drive up the mountain, Frieda had worked out the next scene in her mind, and she was soon tapping keys on her laptop at great speed. Indeed, she was so immersed in her fictional world that it took an extra minute for her to notice Curly had barked at the same neighbor for some time. Dang it.
"Curly! Blast you. I've lost my concentration."
But then Frieda grew puzzled, for her raised voice generally quieted the poodle. Not this time. Curly barked and barked, and not in his usual banter voice. No, he was downright angry. Frieda pushed back and stood. Being the offspring of two professional basketball players, Frieda was tall and strong and not easily intimidated. And so, when she came to the window and saw a black bear sniffing around her convertible, she grew agitated.
"Hey, you! Black bear! Get away from my car!"
The bear weighed several hundred pounds and had small eyes, rounded ears, and a long brown snout. Ignoring Frieda's demand, the bear soon focused its attention on the trunk.
"Oh. My. Gosh," said Frieda. "The dog food."
To be specific, a twenty-pound bag of turkey-flavored Doggie Dinner had now drawn the attention of a voraciously hungry omnivore. The bear placed its front legs on the trunk and began bouncing Frieda's convertible in an apparent attempt to get inside. When that failed, the bear climbed onto the soft top and easily ripped a large hole in the roof. Frieda reached for her phone.
"Wintergreen Police. Krista Jackson speaking. How may I help you?" said the woman who answered Frieda's call.
"This is Frieda Chang in The Ledges Condos. I need help immediately. A bear is destroying my car."
"Oh, dear, that's awful. Please do not approach that bear, Ms. Chang. Now hold the line." Moments later, Krista returned. "Officer John Hill is on the way."
"I hope so. Gracious, the bear is ripping up the seats."
"My. My. Those bears do get determined. By any chance, is there something inside the car that the bear could eat?"
Freida's face grew warm. "Um, there might be some dog food in the trunk, but it's inside a bag."
"Dog food, huh? Unfortunately, bears can't read."
The bear dug furiously at the back seats of the convertible.
Frieda's eyes bulged. Curly, perhaps awed by the bear's ability to enforce its will, stopped barking.
Having apparently gained access to the trunk from that direction, the bear began eating dog food with its fat butt sticking out of the car.
At that moment, a Wintergreen police cruiser pulled into the lot.
"Thank goodness," said Frieda. "Your colleague has arrived."
Krista said, "Excellent. Let me just say before you drop off, Ms. Chang, that I absolutely love your novels. Steamy? My word. And that Hawthorne, he is both a dreamboat and a disaster. How do you come up with these characters?"
As a successful writer, Frieda always tried to go the extra mile for her readers, but these were extenuating circumstances, so she kept it short. "Ah, yes, thank you, Ms. Jackson. Please stop by for a signed copy. Now I must see Officer Hill before the bear completely ruins my car."
Frieda ran to join Officer Hill next to his cruiser.
"Please, do something," she cried.
"Not much we can do," said Hill. "Ms. Betsy will eat until there's nothing left."
"Ms. Betsy?"
"Oh, yeah. Ms. Betsy's a regular and a sweetheart, too. She'll move along soon. You watch."
"Isn't there anything we can do?"
Hill scratched his head. "Well, maybe. Have you got your keys?"
And then, to Frieda's amazement, Officer Hill donned gloves and opened the trunk. He watched Ms. Betsy for a few moments, then said the bear could not access the whole bag from that direction. In just a few seconds, he lifted the partially ripped bag from the trunk, hauled it to the middle of the lot, and returned to his squad car. Soon after that, Ms. Betsy extracted herself from Frieda's convertible and lumbered to the bag. With freer access, she shortly worked through the rest of the food and then ambled into the nearby forest.
With head in hands, Frieda examined the carnage.
"Don't worry too much about it," said Officer Hill. "The damage is cosmetic, and we've found insurance generally covers it. After your deductible, of course."
*  *  *
This encounter became fondly known to full-time Wintergreen residents as the Ms. Betsy incident. Read The Mountain View Murder: A Wintergreen Mystery to enjoy more fun wildlife encounters and to learn whether Bill O'Shea and his new friends can solve a head-scratching mystery.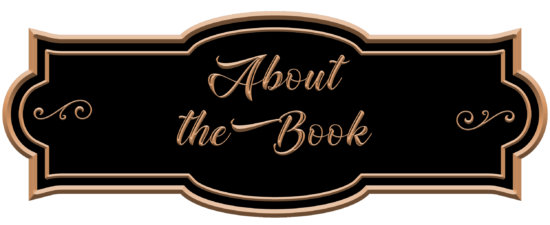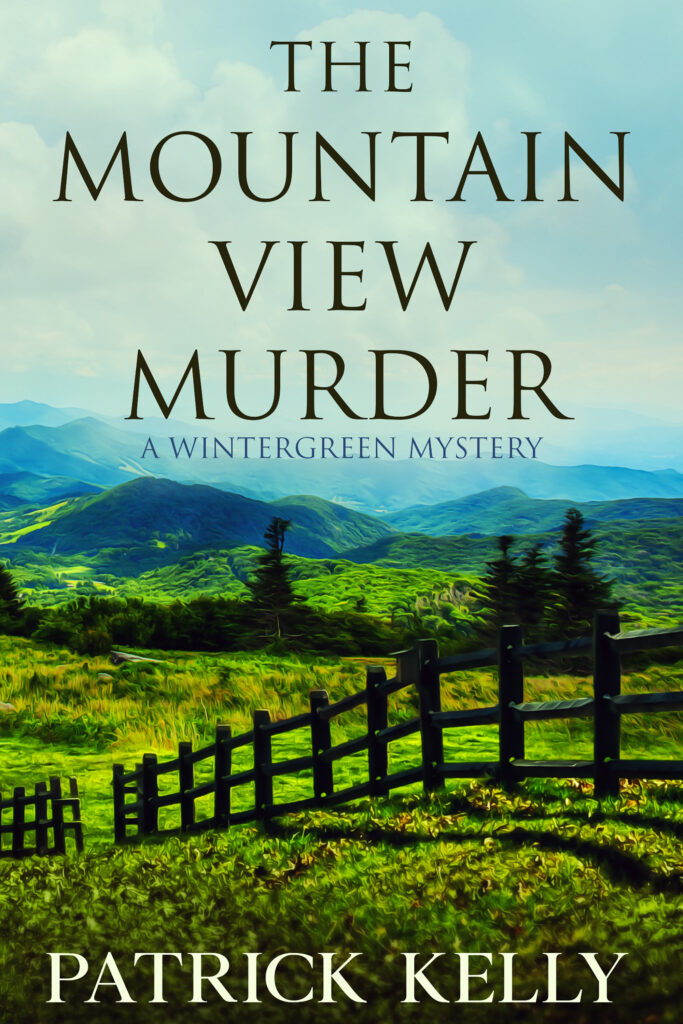 Guess who cried at Lou Thorpe's funeral
No one. His wife, grown children, and best friends all attended the service, but no one shed a single tear. Poor Lou. He was out for his morning walk when a crazed driver knocked him out of life. Crazed? With no car, no driver, and no witnesses, it's difficult to say. Was it an accident or intentional?
Until that morning, Bill O'Shea was living the dream. After a career of fighting crime in the big city, Bill bought a condo in the beautiful mountain resort community of Wintergreen, Virginia. When he met his attractive new neighbor, Bill knew his retirement was off to a great start. But then the short-staffed police department asked Bill to help them investigate Thorpe's death.
Soon, Bill fell into an old routine. Interviewing suspects. Checking alibis. Everyone had a secret to hide, but Bill lacked evidence to tie any of the suspects to the crime. He was missing something–like he had an itch he couldn't reach to scratch.
Will Bill and his new friends solve the case, or will the murder of Lou Thorpe remain a mystery forever?
If you love beautiful mountain settings, a charming cast, and intriguing plot twists, you're going to love this new series!
Clean read: no graphic violence, sex, or strong language.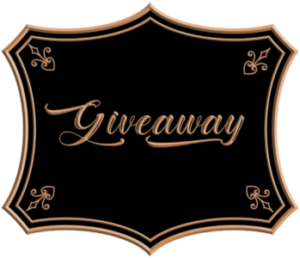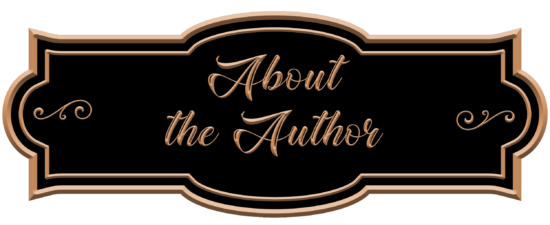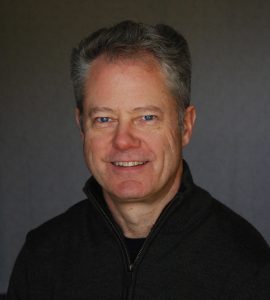 Pat Kelly was raised in the idyllic suburb of Yorktown, Virginia, where children ran barefoot through the grass and fished in the York River. After graduating from UVA, he left the state to pursue a career in finance. He settled in Texas, married a wonderful woman (Susie), and together they raised two daughters in Austin.
With the girls now grown and gone, Pat has pursued a lifelong love of writing stories. Countless hours at the keyboard have produced the Joe Robbins Thriller Series, two book awards, and four standalone novels.
A few years ago, Pat and Susie bought a summer home in the bucolic mountaintop resort of Wintergreen, Virginia. The beautiful vistas there inspired Pat to write a cozy mystery series featuring the reluctant detective Bill O'Shea. Join Pat's newsletter to follow Bill's adventures as he dodges irrepressible bears, pursues romance, and solves mysteries.

July 5 – Brooke Blogs – GUEST POST
July 5 – FUONLYKNEW – SPOTLIGHT
July 6 – Maureen's Musings – SPOTLIGHT
July 6 – Mysteries with Character – AUTHOR INTERVIEW
July 7 – Thoughts in Progress – SPOTLIGHT WITH EXCERPT
July 7 – Novels Alive – GUEST POST
July 8 – Celticlady's Reviews – SPOTLIGHT
July 8 – Ruff Drafts – SPOTLIGHT WITH EXCERPT
July 9 – I Read What You Write – AUTHOR INTERVIEW
July 9 – Christy's Cozy Corners – CHARACTER GUEST POST
July 10 – Socrates Book Reviews – SPOTLIGHT
July 11 – Christa Reads and Writes – REVIEW
July 11 – StoreyBook Reviews – REVIEW
July 12 – Literary Gold – SPOTLIGHT
July 12 – Sapphyria's Book Reviews – SPOTLIGHT
July 13 – Reading, Writing & Stitch-Metic – SPOTLIGHT, INDIVIDUAL GIVEAWAY
July 13 – Escape With Dollycas Into A Good Book – REVIEW
July 14 – Ascroft, eh? – CHARACTER INTERVIEW