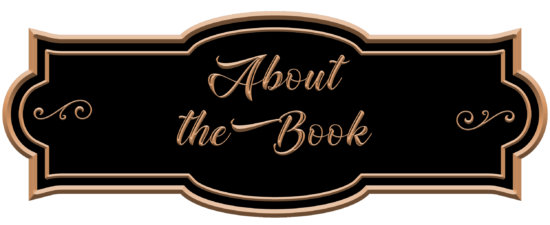 Gabriel Allon: Book 21
Publication Date: July 13, 2021
From Daniel Silva, the internationally acclaimed #1 New York Times bestselling author, comes a timely and explosive new thriller featuring art restorer and legendary spy Gabriel Allon.
Viktor Orlov had a longstanding appointment with death. Once Russia's richest man, he now resides in splendid exile in London, where he has waged a tireless crusade against the authoritarian kleptocrats who have seized control of the Kremlin. His mansion in Chelsea's exclusive Cheyne Walk is one of the most heavily protected private dwellings in London. Yet somehow, on a rainy summer evening, in the midst of a global pandemic, Russia's vengeful president finally manages to cross Orlov's name off his kill list.
Before him was the receiver from his landline telephone, a half-drunk glass of red wine, and a stack of documents.…
The documents are contaminated with a deadly nerve agent. The Metropolitan Police determine that they were delivered to Orlov's home by one of his employees, a prominent investigative reporter from the anti-Kremlin Moskovskaya Gazeta. And when the reporter slips from London hours after the killing, MI6 concludes she is a Moscow Center assassin who has cunningly penetrated Orlov's formidable defenses.
But Gabriel Allon, who owes his very life to Viktor Orlov, believes his friends in British intelligence are dangerously mistaken. His desperate search for the truth will take him from London to Amsterdam and eventually to Geneva, where a private intelligence service controlled by a childhood friend of the Russian president is using KGB-style "active measures" to undermine the West from within. Known as the Haydn Group, the unit is plotting an unspeakable act of violence that will plunge an already divided America into chaos and leave Russia unchallenged. Only Gabriel Allon, with the help of a brilliant young woman employed by the world's dirtiest bank, can stop it.
Elegant and sophisticated, provocative and daring, The Cellist explores one of the preeminent threats facing the West today—the corrupting influence of dirty money wielded by a revanchist and reckless Russia. It is at once a novel of hope and a stark warning about the fragile state of democracy. And it proves once again why Daniel Silva is regarded as his generation's finest writer of suspense and international intrigue.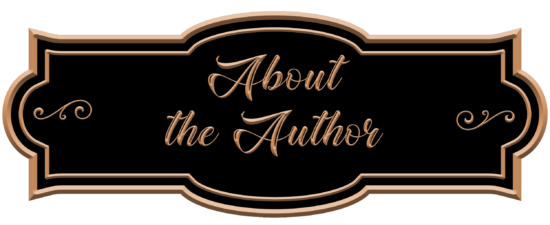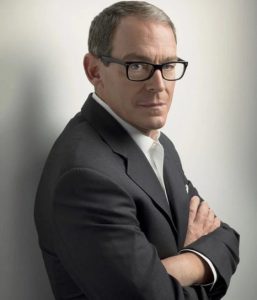 He has been called his generation's finest writer of international intrigue and one of the greatest American spy novelists ever. Compelling, passionate, haunting, brilliant: these are the words that have been used to describe the work of award-winning #1 New York Times bestselling author Daniel Silva.
Silva burst onto the scene in 1997 with his electrifying bestselling debut, The Unlikely Spy, a novel of love and deception set around the Allied invasion of France in World War II. His second and third novels, The Mark of the Assassin and The Marching Season, were also instant New York Times bestsellers and starred two of Silva's most memorable characters: CIA officer Michael Osbourne and international hit man Jean-Paul Delaroche. But it was Silva's fourth novel, The Kill Artist, which would alter the course of his career. The novel featured a character described as one of the most memorable and compelling in contemporary fiction, the art restorer and sometime Israeli secret agent Gabriel Allon, and though Silva did not realize it at the time, Gabriel's adventures had only just begun. Gabriel Allon appears in Silva's next twenty novels, each one more successful than the last.
Silva knew from a very early age that he wanted to become a writer, but his first profession would be journalism. Born in Michigan, raised and educated in California, he was pursuing a master's degree in international relations when he received a temporary job offer from United Press International to help cover the 1984 Democratic National Convention in San Francisco. Later that year Silva abandoned his studies and joined UPI fulltime, working first in San Francisco, then on the foreign desk in Washington, and finally as Middle East correspondent in Cairo and the Persian Gulf. In 1987, while covering the Iran-Iraq war, he met NBC Today National Correspondent Jamie Gangel and they were married later that year. Silva returned to Washington and went to work for CNN and became Executive Producer of its talk show unit including shows like Crossfire, Capital Gang and Reliable Sources.
In 1995 he confessed to Jamie that his true ambition was to be a novelist. With her support and encouragement he secretly began work on the manuscript that would eventually become the instant bestseller The Unlikely Spy. He left CNN in 1997 after the book's successful publication and began writing full time. Since then all of Silva's books have been New York Times and international bestsellers. His books have been translated in to more than 30 languages and are published around the world. He is currently at work on a new novel and warmly thanks all those friends and loyal readers who have helped to make his books such an amazing success.