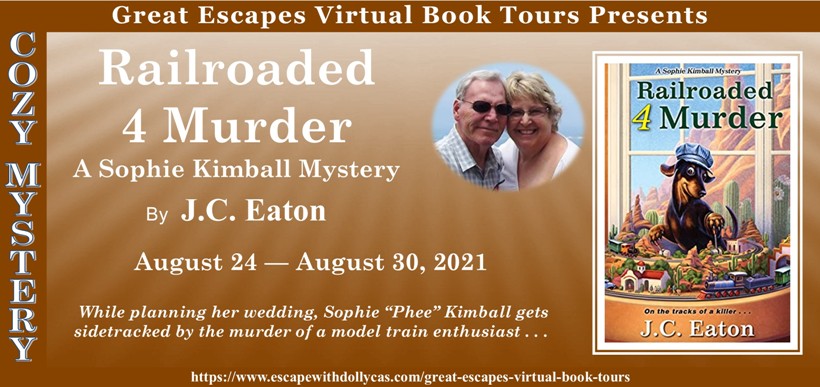 Today we welcome the husband and wife writing team who make up the author J.C. Eaton to Novels Alive.
What drives your story forward in your books the most, the characters or the plot, or do you feel they are intertwined?
They are definitely intertwined but it's the actions of the characters that move the plots along.  Amateur sleuth Sophie (Phee) Kimball (The Sophie Kimball Mysteries) is measured and deliberate in her actions, while Norrie Ellington (The Wine Trail Mysteries) tends to be impulsive and at times even reckless. Readers can expect fast turns and shifts in plot direction thanks to Norrie, as opposed to a more linear approach with Phee.
If you were a character in one of your books, which would you be? The protagonist, mentor, villain, love interest, etc.?
The protagonist for sure. As co-authors, we always put ourselves in the heads of our protagonists so that we can think and react as if we were them. Scary, huh? The wonderful part about this is that we can live vicariously through them without taking the chances they do. (i.e. While Norrie is climbing into a window to confront a killer (From Port to Rigor Morte), we're munching chips and typing.).
If you had the power to make any of your books into a film, which would it be and why?
Booked 4 Murder, the first novel in our Sophie Kimball Mysteries. It blends laugh-out-loud scenes with unique and quirky characters. Funny, but we've already cast many of the players in our minds. The plot is lively and fast-paced so that screen viewers won't have a lull.
Is there a particular genre of fiction that you have always wanted to write, but haven't yet tackled?
Ann has written a number of YA time travel mysteries (www.timetravelmysteries.com) and one Sci-Fi. Both of us are comfortable with the cozy genre and for the time being, we intend to stay there.
If you could meet a literary character or author, who would you most like to meet?
Sadly, we didn't realize cozy authors Joyce and Jim Lavene passed away when we started their Retired Witches series. One paragraph in, and we wanted to meet them, to chat with them, and commiserate with them. What an incredible writing team they were!
As with the rest of us, you have a real-life to live.  So, in your most recent book, what was happening in your life and how did it influence your writing?
Don't laugh, but food usually influences some of our scenes. If we've just prepared a crockpot chuck roast, don't be surprised if you see it in our latest book. Many of our anecdotal references come straight out of our lives. Like Aunt Ina's looney wedding in Ditched 4 Murder. Not our wedding, but one of Ann's relatives. Shh!
Was there something in your first edit that didn't make it in the final copy that you sometimes wish you would have kept?
No, but we did have a major revision for the Sophie Kimball Mysteries. Our editor asked us to give the protagonist's mother a dog. That's how Streetman, the neurotic Chiweenie, came to be. Best decision ever!
What do you do to prepare your mind to write? To get into the mind of your characters.
Ann needs alone time to think. Usually, while she swims. Jim manages to clear his head while performing menial tasks like doing the dishes.
What book as a child/adolescent most influenced you as a writer?
For Jim, it was Tom Sawyer. For Ann, it was A Tale of Two Cities. In both cases, the strong characters and sense of duty stayed with us.
How much research went into your last book?
Railroaded 4 Murder involved lots of research—one-to-one chats with members of the local model railroad club, and numerous internet searches.  We had to learn everything about model railroads since we knew nothing! Imagine, H/O track, G track, and quite a few in-between. Then there was the tap-dancing component in this book. Again, back to one-to-one conversations with dancers who don't have two left feet like we do, and of course, the internet.
What's one of the most important things you'd like your readers to know about you? What defines you most as an author?
Both of us are passionate about writing. We take the smallest detail and exaggerate the daylights out of it for hyperbole and humor. We never give up when faced with rejection, and once we lick our wounds, we keep going.
What is one thing about you that may surprise your readers?
We work in opposite parts of the house. (Or we'd strangle each other). At certain junctures, we meet and pull everything together.
Can you tell us what prompted you to write your latest release?
The Sophie Kimball Mysteries are set in a retirement community. (The fictionalized version of the one where we live). With so many clubs, events, and activities, we like to feature different ones in our series. A friend of ours asked if we'd consider the model railroad club and we were hooked!
What's next for you? What are you working on now?
We've started a unique culinary cozy with a hint of the paranormal. Same laugh-out-loud humor and suspense. Of course, the real suspense is waiting for an acceptance.
Thank you so much for joining us today and congratulations on your latest release!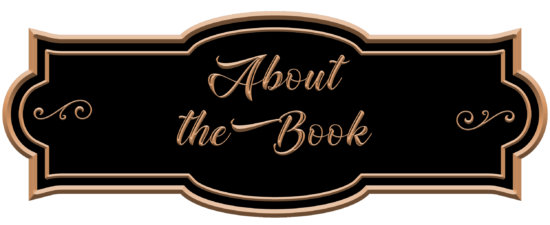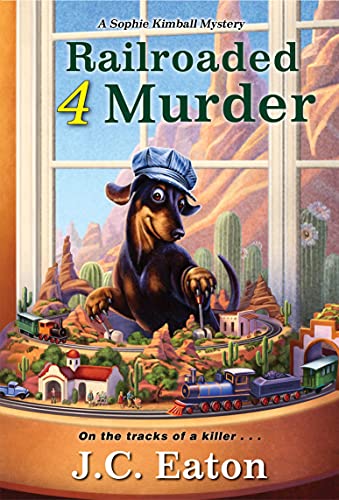 While planning her wedding, Sophie "Phee" Kimball gets sidetracked by the murder of a model train enthusiast . . .
Phee's marriage to Marshall Gregory promises to be the wedding of the year in Arizona's Sun City West—that is, if you ask her mother Harriet. But before she can walk down the aisle, it looks like she has to solve one more murder. At a model train exhibit, Phee, Harriet, and their beloved Chiweenie, Streetman, discover the body of Sun City West's railroad club president, with an incriminating tap shoe near his lifeless corpse.
Wilbur Maines may have loved model trains but apparently, he was not a model husband. There are rumors of affairs with hot-to-trot hobbyists the Choo-Choo Chicks. The police suspect his wife—and Harriet's friend—Roxanne, who dances with the Rhythm Tappers, but Phee's mom is convinced they're on the wrong track. Before the poor woman is railroaded into spending the rest of her life behind bars, Phee, Harriet, and the book club ladies will need to do some fancy footwork, infiltrate the dance group, and find the real culprit before the killer leaves the station . . .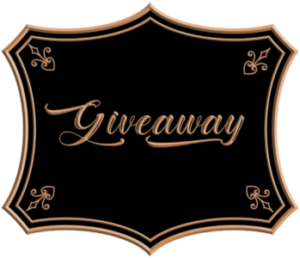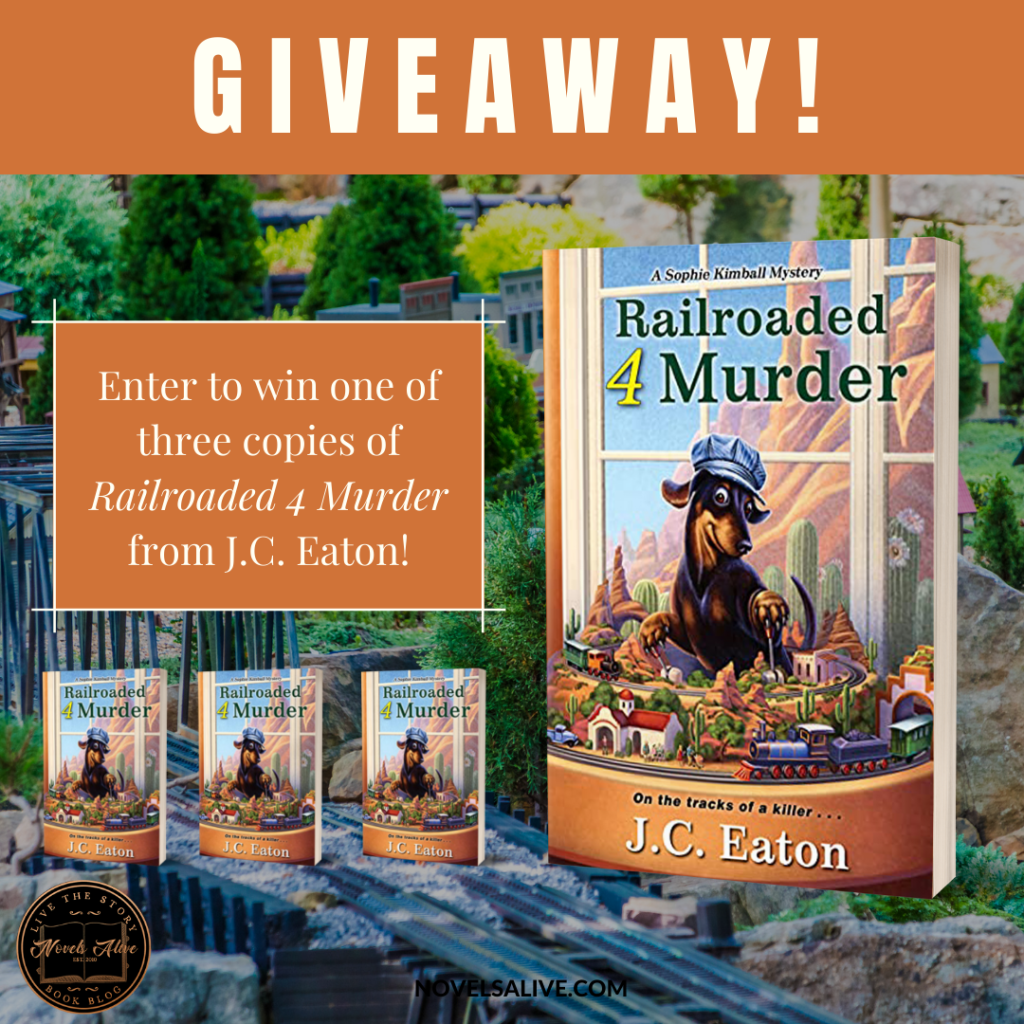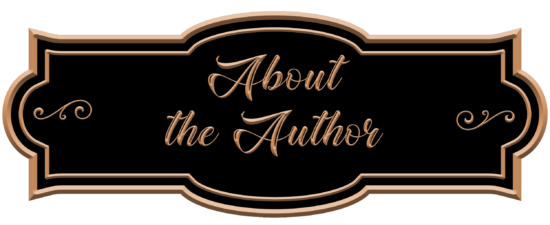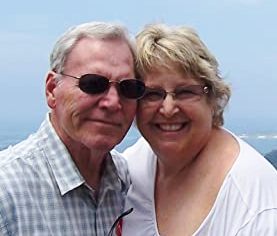 J.C. Eaton is the wife and husband team of Ann I. Goldfarb and James E. Clapp. Ann spent most of her life in education, first as a classroom teacher and later as a middle school principal and professional staff developer. She has eight published YA time travel mysteries and over a decade of experience writing nonfiction for Jones Publishing and Madavor Media trade magazines. When James retired as the tasting room manager for a large upstate New York winery, he never imagined he'd be co-authoring cozy mysteries with his wife. Nonfiction in the form of informational brochures and workshop materials treating the winery industry were his forte, along with an extensive background and experience in construction that started with his service in the U.S. Navy.

August 24 – Mysteries with Character – AUTHOR INTERVIEW
August 24 – Literary Gold – SPOTLIGHT WITH EXCERPT
August 24 – I'm All About Books – SPOTLIGHT
August 25 – Novels Alive – AUTHOR INTERVIEW
August 25 – Escape With Dollycas Into A Good Book – REVIEW
August 25 – Reading, Writing & Stitch-Metic – GUEST POST
August 26 – Brooke Blogs – SPOTLIGHT
August 26 – Baroness' Book Trove – REVIEW
August 26 – Reading Is My SuperPower – SPOTLIGHT 
August 26 – Christy's Cozy Corners – CHARACTER GUEST POST
August 27 – MJB Reviewers – SPOTLIGHT WITH EXCERPT
August 27 – Celticlady's Reviews – SPOTLIGHT
August 27 – Books to the Ceiling – SPOTLIGHT
August 28 – Diane Reviews Books – REVIEW
August 28 – FUONLYKNEW – SPOTLIGHT
August 28 – Books a Plenty Book Reviews – REVIEW
August 29 – Maureen's Musings – SPOTLIGHT
August 29 – I Read What You Write – REVIEW
August 30 – My Reading Journeys – REVIEW
August 30 – BookishKelly2020 – SPOTLIGHT
August 30 – Sapphyria's Book Reviews – SPOTLIGHT