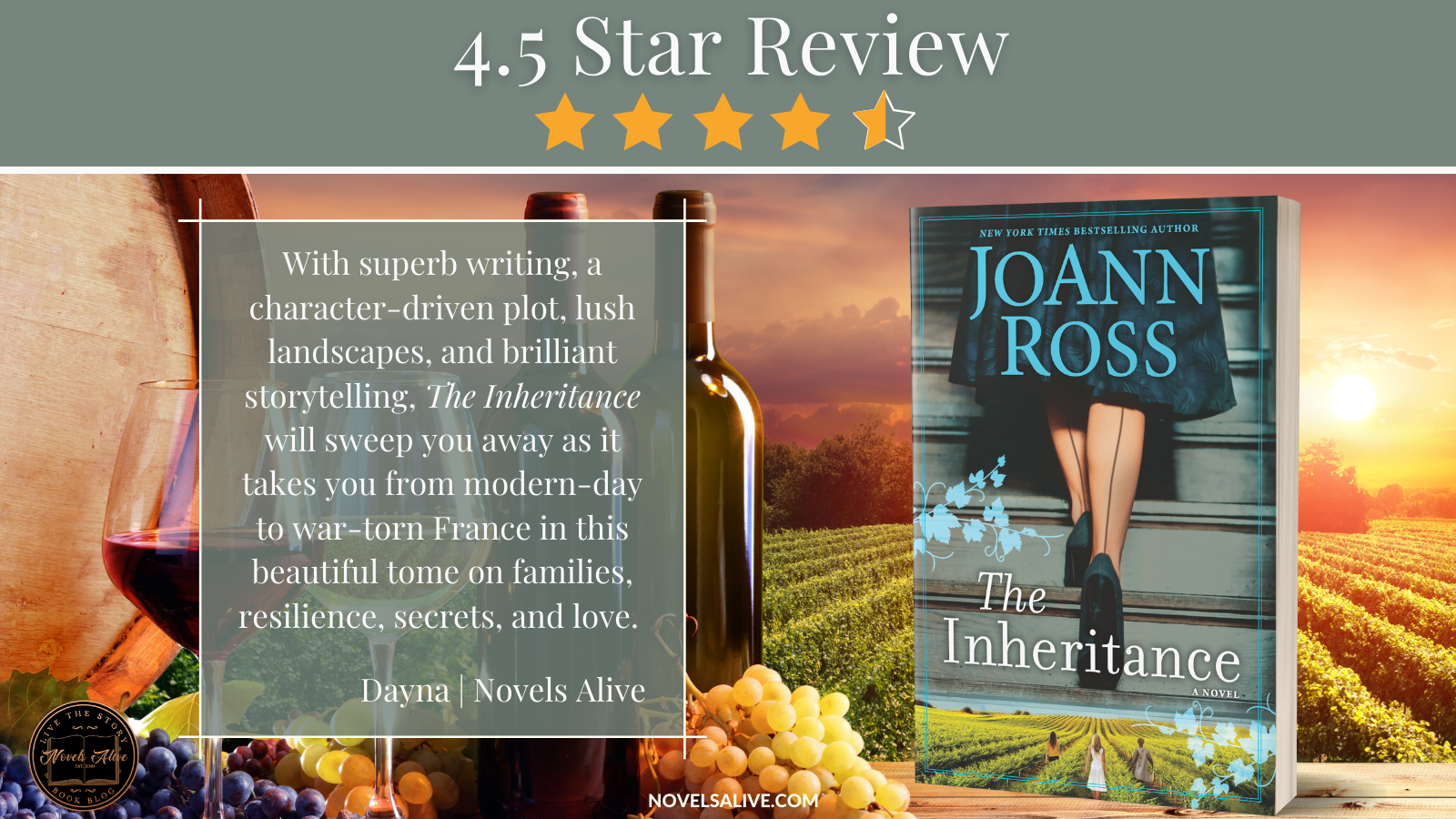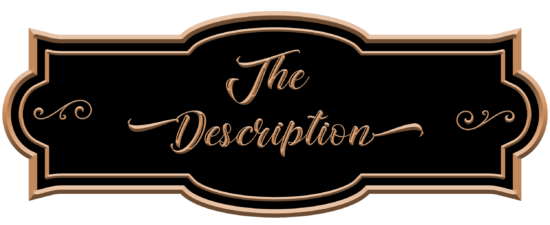 Publication Date: September 7, 2021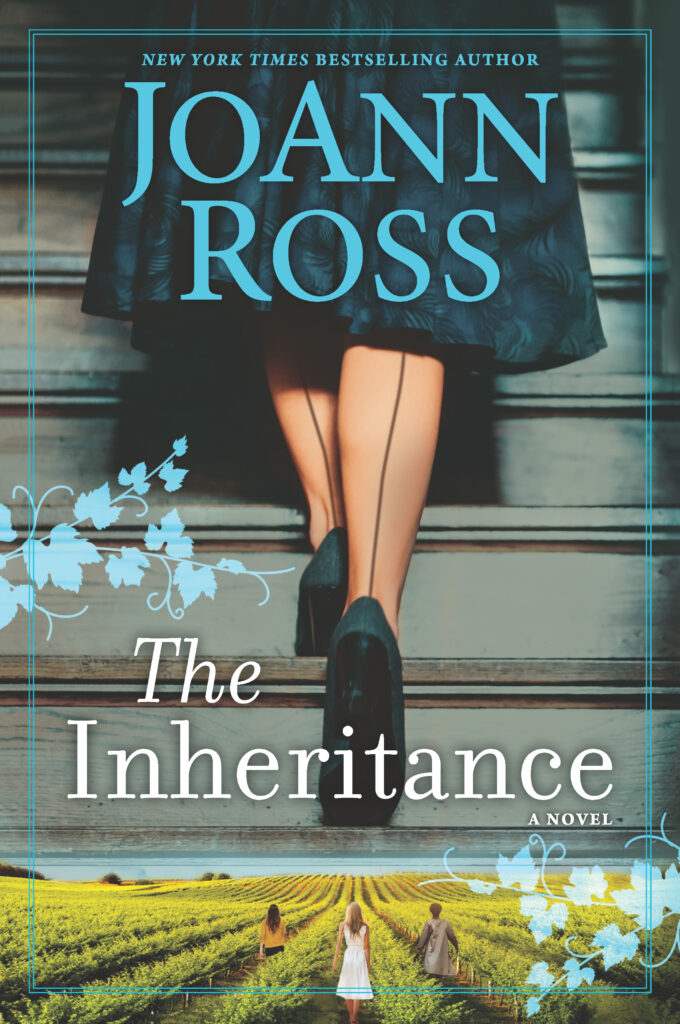 "Moving… This engrossing and hopeful story will hold readers from start to finish."—Publishers Weekly
"Family secrets, complex characters and a glorious setting make The Inheritance a rich, compelling read…JoAnn Ross at her best!" —Sherryl Woods, #1 New York Times bestselling author of the Sweet Magnolias series
With a dramatic wartime love story woven through, JoAnn Ross's brilliant new novel is a gorgeous generational saga about the rivalry, history and loyalty that bond sisters together
When conflict photographer Jackson Swann dies, he leaves behind a conflict of his own making when his three daughters, each born to a different mother, discover that they're now responsible for the family's Oregon vineyard—and for a family they didn't ask for.
After a successful career as a child TV star, Tess is, for the first time, suffering from a serious identity crisis, and grieving for the absent father she's resented all her life.
Charlotte, brought up to be a proper Southern wife, gave up her own career to support her husband's political ambitions. On the worst day of her life, she discovers her beloved father has died, she has two sisters she never knew about and her husband has fallen in love with another woman.
Natalie, daughter of Jack's longtime mistress, has always known about her half sisters, and has dreaded the day when Tess and Charlotte find out she's the daughter their father kept.
As the sisters reluctantly gather at the vineyard, they're soon enchanted by the Swann family matriarch and namesake of Maison de Madeleine wines, whose stories of bravery in WWII France and love for a wounded American soldier will reveal the family legacy they've each inherited and change the course of all their lives.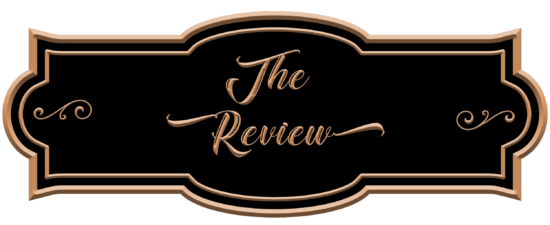 Three daughters of an adventurous Pulitzer Prize-winning photographer meet for the first time in JoAnn Ross's beautifully written novel The Inheritance.
Jackson Swann has lived his life on the edge, photographing war-torn regions to document the atrocities humans inflict on each other. Never truly having time to spend with the three daughters he created with three different women. 
Tess, the daughter of his first wife, the child star, turned pop star, turned addict—with a very public breakdown—turned young adult bestselling author. 
Charlotte, the daughter of his second wife, the consummate Southern wife, an interior designer who has given up her career to further her husband's political ambitions.
Natalie, the daughter of his longtime French mistress, following in her father's footsteps as a photographer, but unlike her father, Natalie memorializes joyous moments in life.
When the daughters learn of their father's passing, they each respond quite differently—from complete indifference to devastation. How the daughters grieve corresponds to how close they were to their father. 
Jackson leaves specific instructions with his attorney for handling his will—all three daughters must meet at his family's vineyard, Maison de Madeleine, for the reading of the will and stay until harvest.
Ms. Ross takes the reader along as the sisters learn more about their complicated father and Madeleine, their grandmother. Madeleine takes us to war-torn France each night and reveals how this French resistance fighter met and fell in love with their American GI grandfather.
Ms. Ross truly understands human nature and the nuances—or huge errors— that sometimes drive us from those we love most. Her characters were never one-dimensional., as they all had baggage of some sort, but each was likable and relatable in their own way.
The Inheritance is a story of strangers coming together to fulfill their father's final wishes, but more importantly, to find out who they are and the resilient stock they come from. With superb writing, a character-driven plot, lush landscapes, and brilliant storytelling, The Inheritance will sweep you away as it takes you from modern-day to war-torn France in this beautiful tome on families, resilience, secrets, and love.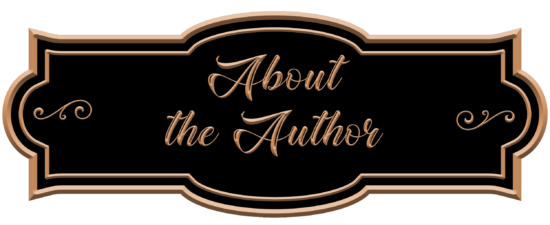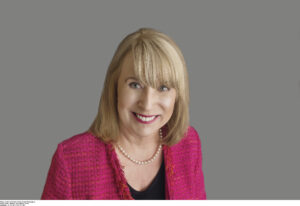 New York Times and USA TODAY bestselling author JoAnn Ross has been published in twenty-seven countries. The author of over 100 novels, JoAnn lives with her husband and many rescue pets — who pretty much rule the house — in Oregon. Visit her on the web at www.joannross.com.