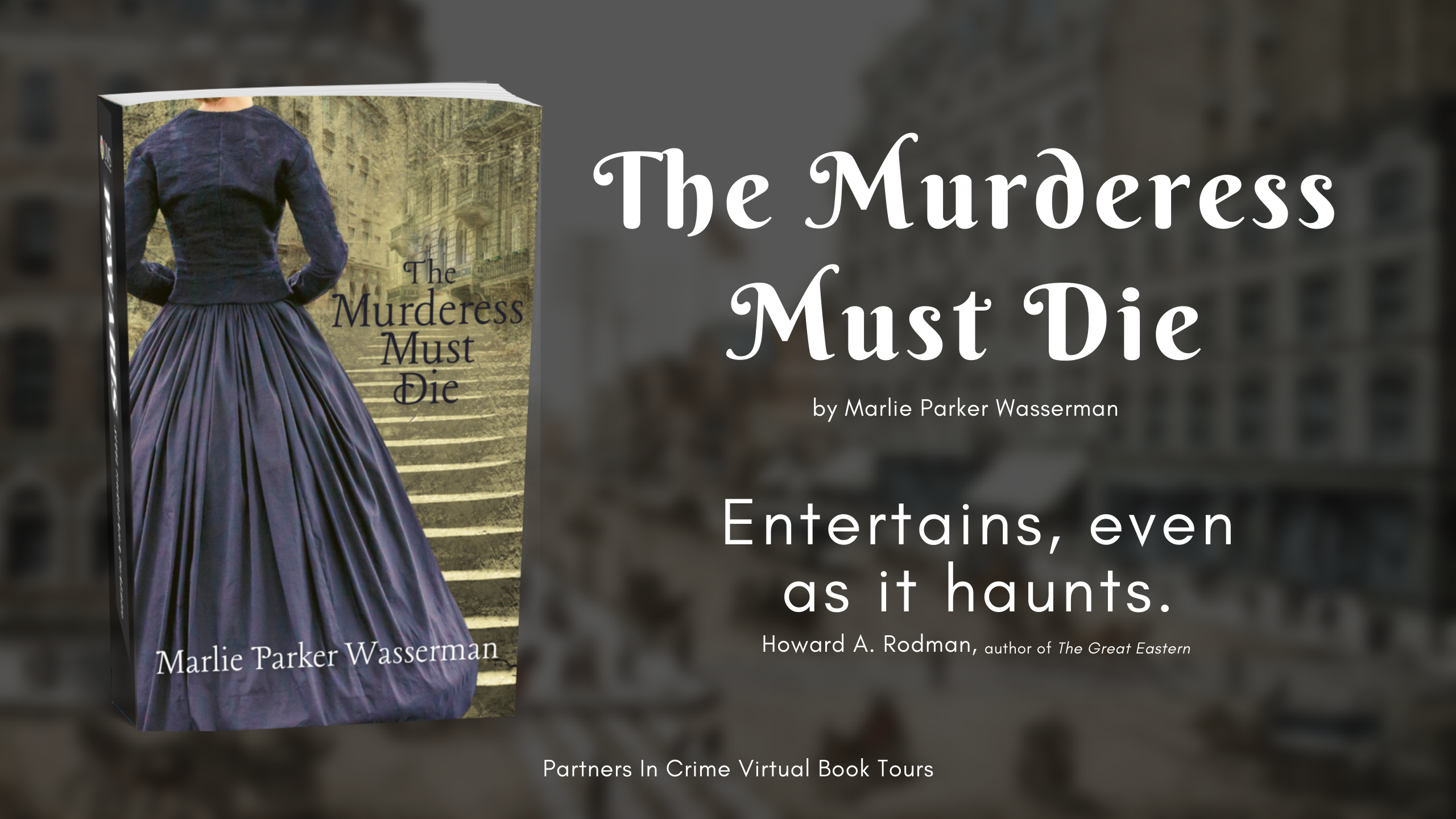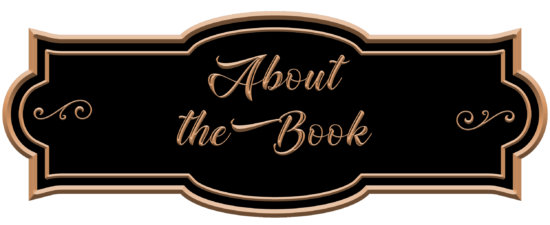 Publication Date: July 6, 2021
On a winter day in 1898, hundreds of spectators gather at a Brooklyn courthouse, scrambling for a view of the woman they label a murderess. Martha Place has been charged with throwing acid in her stepdaughter's face, hitting her with an axe, suffocating her with a pillow, then trying to kill her husband with the same axe. The crowd will not know for another year that the alleged murderess becomes the first woman in the world to be executed in the electric chair. None of her eight lawyers can save her from a guilty verdict and the governor of New York, Theodore Roosevelt, refuses to grant her clemency.
Was Martha Place a wicked stepmother, an abused wife, or an insane killer? Was her stepdaughter a tragic victim? Why would a well-dressed woman, living with an upstanding husband, in a respectable neighborhood, turn violent? Since the crime made the headlines, we have heard only from those who abused and condemned Martha Place.
Speaking from the grave she tells her own story, in her own words. Her memory of the crime is incomplete, but one of her lawyers fills in the gaps. At the juncture of true crime and fiction, The Murderess Must Die is based on an actual crime. What was reported, though, was only half the story.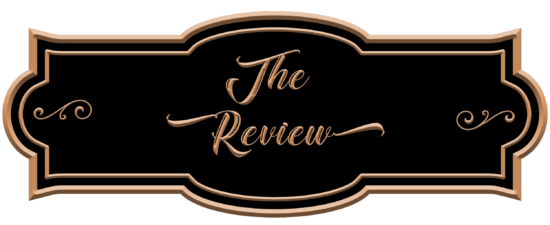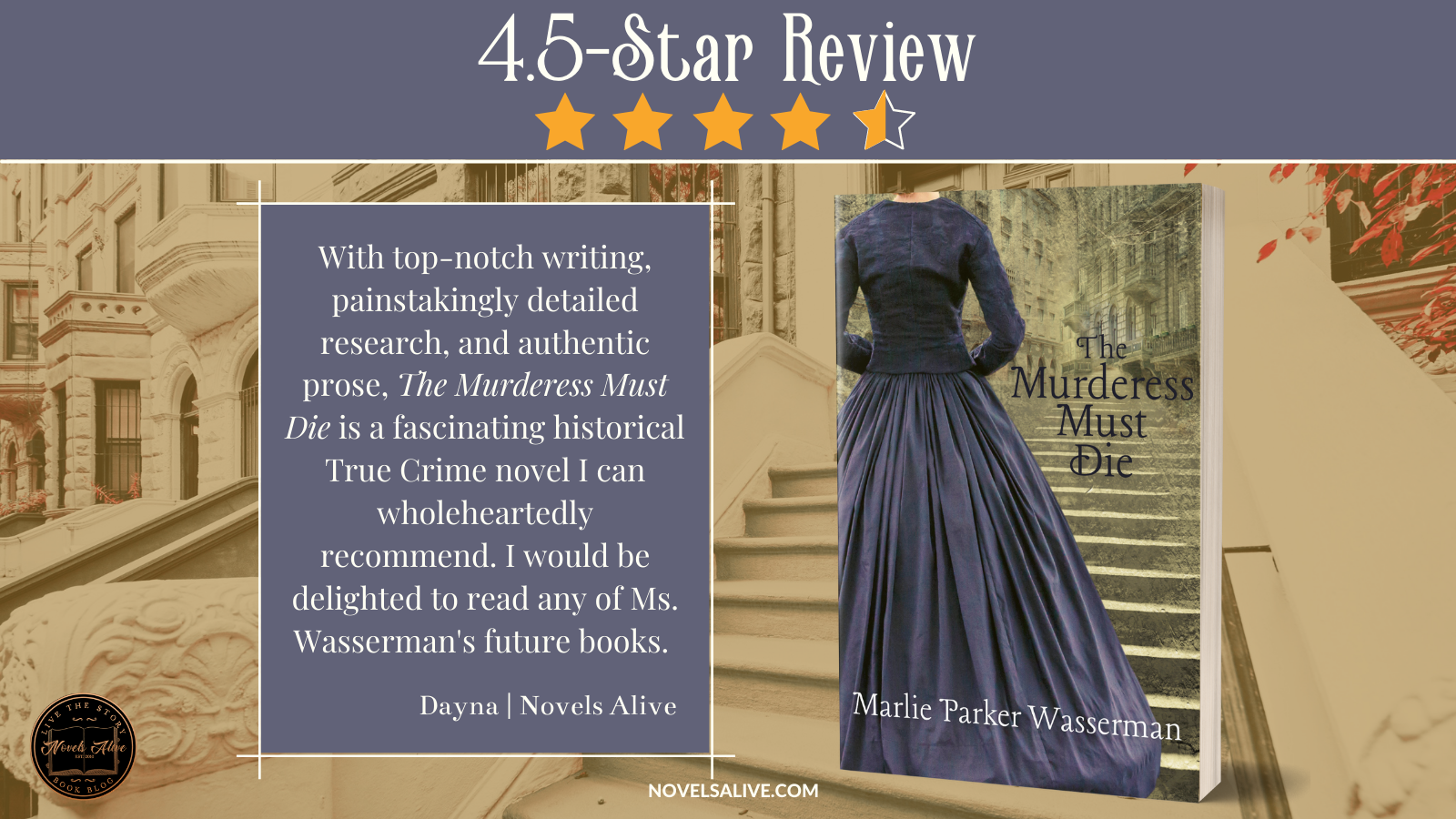 How do you tell a tale when you already know the outcome? Author Marlie Parker Wasserman chose to tell this true crime story of Martha Place, the first woman sentenced and put to death by electrocution for murdering her step-daughter, in a wholly unique manner in The Murderess Must Die.
Typically, true crime stories are told in a story-like form. Not so in The Murderess Must Die. Ms. Wasserman lays out the book in first-person limited style, with each character having their own voice and perspective, giving the readers insights into the thought processes of each true-life character. There were no chapters, but rather breaks came in the form of a given character's turn to share their perspective. 
I can't say this is my favorite way to read a book as I prefer a more story-form layout. However, I can completely understand why Ms. Wasseerman chose to lay the book out as she did, and it worked. It brought a certain authenticity to the narrative.
Ms. Wasserman gives us glimpses not only into how Martha saw herself but how others saw her at different stages of her tumultuous life. Drawing from historical material, we get a more authentic picture of who this murderess was and what may have motivated her to kill her step-daughter and brutally assault her husband. 
Martha Place was a somewhat sympathetic character, but her cold, calculating manner left little doubt of her guilt. Martha had a horrific upbringing, leading to a terrible first marriage and divorce, heading to a marriage of necessity to a man "above her station." As was the case in all of Matha's relationships, she became the shrew she was accused of being—not without some justifiable reasons.
Where no historical material was available, Ms. Wasserman does a masterful job filling in the blanks with supposition. It was hard to tell where the historical facts ended and conjecture began. Ms. Wasserman wrote in period-appropriate prose, bringing an authenticity to her writing. 
Being a history aficionado myself, I appreciated the great pains Ms. Wasserman took to research Martha Place, her family, the murder, and the time Mrs. Place was in prison prior to her death by electrocution. 
With top-notch writing, painstakingly detailed research, and authentic prose, The Murderess Must Die is a fascinating historical True Crime novel I can wholeheartedly recommend. I would be delighted to read any of Ms. Wasserman's future books.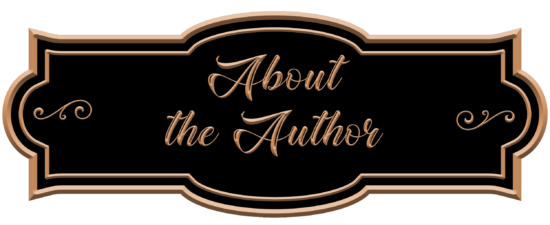 Marlie Parker Wasserman writes historical crime fiction, after a career on the other side of the desk in publishing. The Murderess Must Die is her debut novel. She reviews regularly for The Historical Novel Review and is at work on a new novel about a mysterious and deadly 1899 fire in a luxury hotel in Manhattan.