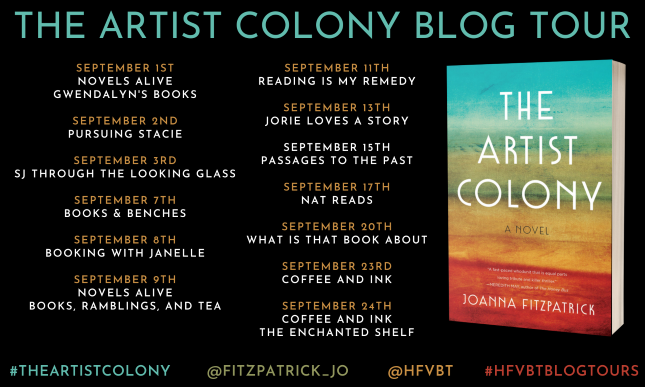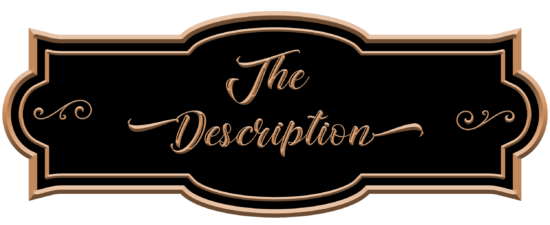 Publication Date: September 6, 2021
Paris, July, 1924…
Sarah, a young Modernist painter, receives a cable from California. Her estranged older sister, Ada Belle, has died under suspicious circumstances. When she arrives two weeks later at San Francisco's Union Station, Sarah is confronted by a newspaper headline: "Inquest Verdict: Artist Commits Suicide."
Sarah remembers the last haunting words Ada Belle said to her: "Ars longa, vita brevis: Art is long, life is short." But Ada Belle's work is selling, and her upcoming exhibition of portraitures would bring her even wider recognition. Why would she kill herself? Sarah's quest to find the truth of what happened to Ada Belle leads her to join the bucolic artist colony to look for clues. As she delves into her sister's underworld, tensions surface. The darker things get, the closer she comes to terrible danger. How far will a killer go before he kills again?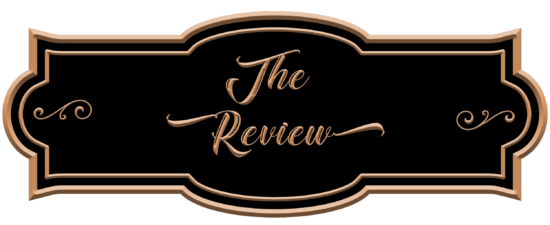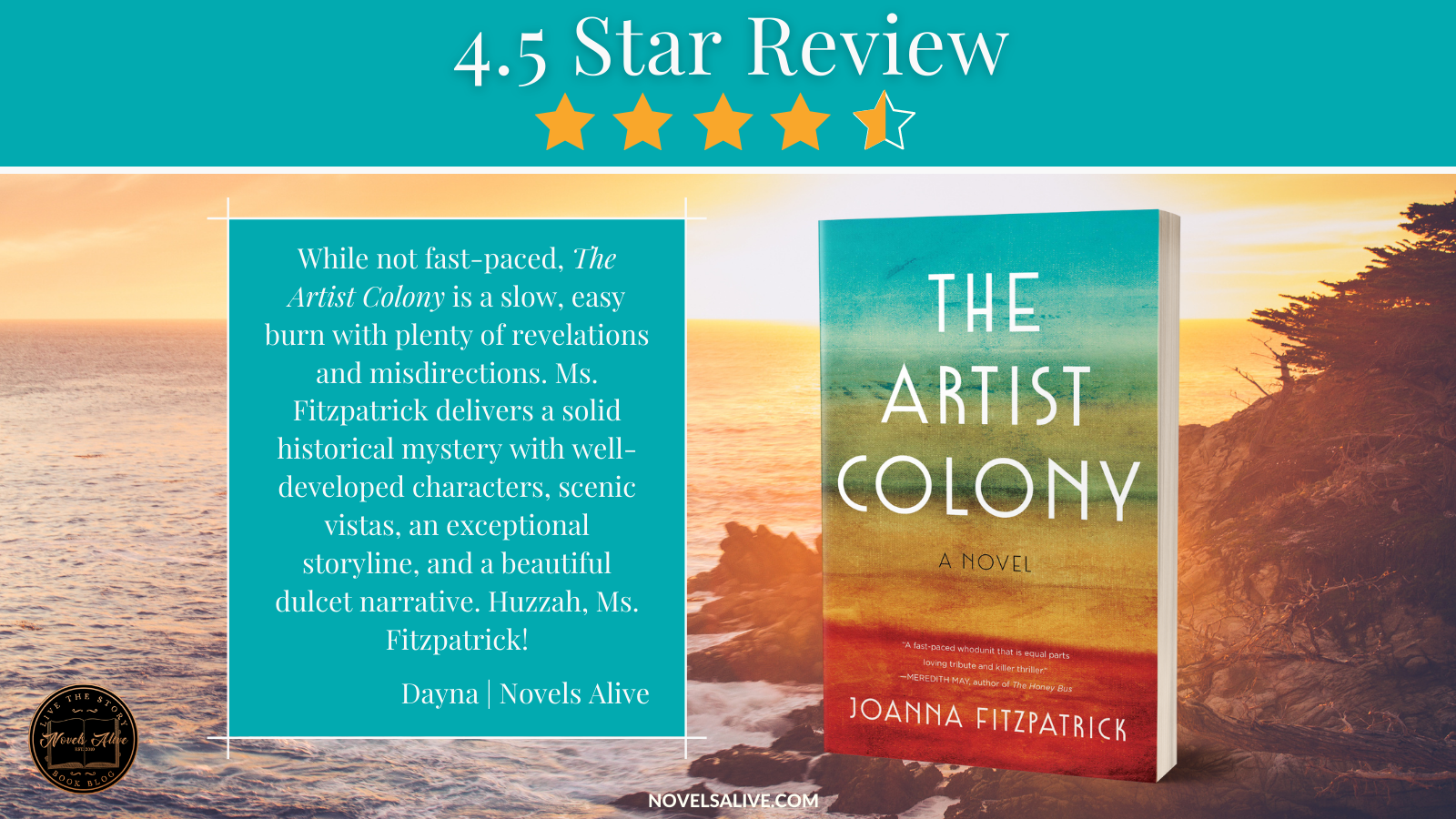 Sarah, a Paris Modernist painter, receives a telegram that her estranged sister has died under suspicious circumstances in the picturesque town of Carmel-by-the-Sea. After arriving in Carmel, Sarah finds out the inquest—which wasn't supposed to be held until Sarah's arrival—has already been concluded. The inquest ruled her sister Ada's death was a suicide. Thus begins the quest for Sarah to prove her sister was murdered—not a suicide—in the historical mystery The Artist Colony by Joanna FitzPatrick.
Ada, Sarah's sister, was a famous painter, and Sarah had always been envious of her. She also wanted to prove her worth as a painter on her own merits without being compared to her sister. When Sarah arrives in Carmel, she realizes all is not as it seems and becomes determined to prove her sister would never have killed herself. Sarah has to contend with an incompetent sheriff, a smarmy art dealer (whom Ada fired prior to her death), an assistant of Ada's who seems determined to get Sarah back to Paris, and a hot Hollywood photographer she doesn't want to be attracted to. She has her hands full, trying to sort through what led to her sister's murder and who killed her.
Ms. Fitzpatrick has a beautifully lyrical voice in her prose, which drew me in immediately. Her descriptions of the landscapes had me yearning to take a trip to the beach, sink my feet in the sand, breathe in the aromatic scents, and listen to the roar of the ocean. 
I figured out the killer early on, but that didn't take away from the storyline. Ada is a complex character we grow to love, and I found myself cheering Sarah on to keep digging. However, because I figured out the killer so early in the book, I became slightly frustrated that Sarah didn't see what I was seeing. If I were a character in the book, I'd be the one shaking Sarah and telling her to wake up! 
Ms. Fitzpatrick delves into the racism and irrational biases of the citizens of Carmel, and the nation as a whole, against the Japanese community, which existed in the 1920s (and beyond). She also included an "Of Historical Note" regarding the horrible internment of thousands of Japanese citizens after Pearl Harbor. A few years ago, I watched a documentary on PBS entitled American Experience about the U.S. government's horrific actions against the Asian community—Chinese and Japanese—and because of this documentary, I knew Asians were denied citizenship even after having generations born in the States. Before watching the documentary, I certainly didn't know about this, and I genuinely appreciate Ms. Fitzpatrick addressing this great injustice to the Asian community.
In addition, Ms. Fitzpatrick touches on the hideous misogyny of the time and blatant sexism in the artist community at large. But like the fierce women of modern-day, Sarah fights against propriety and the strict rules…only for women. Sarah is bold and fearless and I love that about her!
While not necessarily fast-paced, The Artist Colony is a slow, easy burn with plenty of revelations and misdirections. Ms. Fitzpatrick delivers a solid historical mystery with well-developed characters, scenic vistas, an exceptional storyline, and a beautiful dulcet narrative. Huzzah, Ms. Fitzpatrick!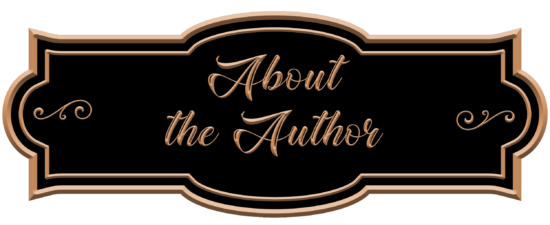 Joanna FitzPatrick was born and raised in Hollywood. She started her writing habit by applying her orange fountain pen and a wild imagination to screenplays, which led her early on to produce the film White Lilacs and Pink Champagne. At Sarah Lawrence College, she wrote her MFA thesis Sha La La: Live for Today about her life as a rock 'n' roll star's wife. Her more recent work includes two novels, Katherine Mansfield and The Drummer's Widow. The Artist Colony is her third book. Presently, FitzPatrick divides her time between a mountaintop cottage in Northern California and a small hameau in Southern France where she begins all her book projects.

Wednesday, September 1
Guest Post at Novels Alive
Review at Gwendalyn's Books
Thursday, September 2
Review at Pursuing Stacie
Friday, September 3
Review at SJ Through the Looking Glass
Tuesday, September 7
Interview at Books & Benches
Wednesday, September 8
Review at Booking With Janelle
Thursday, September 9
Feature at Novels Alive
Interview at Books, Ramblings, and Tea
Saturday, September 11
Review at Reading is My Remedy
Monday, September 13
Review at Jorie Loves A Story
Wednesday, September 15
Review at Passages to the Past
Friday, September 17
Review at Nat Reads
Review at Novels Alive
Monday, September 20
Feature at What Is That Book About
Thursday, September 23
Review at Coffee and Ink
Friday, September 24
Guest Post at Coffee and Ink
Review at The Enchanted Shelf